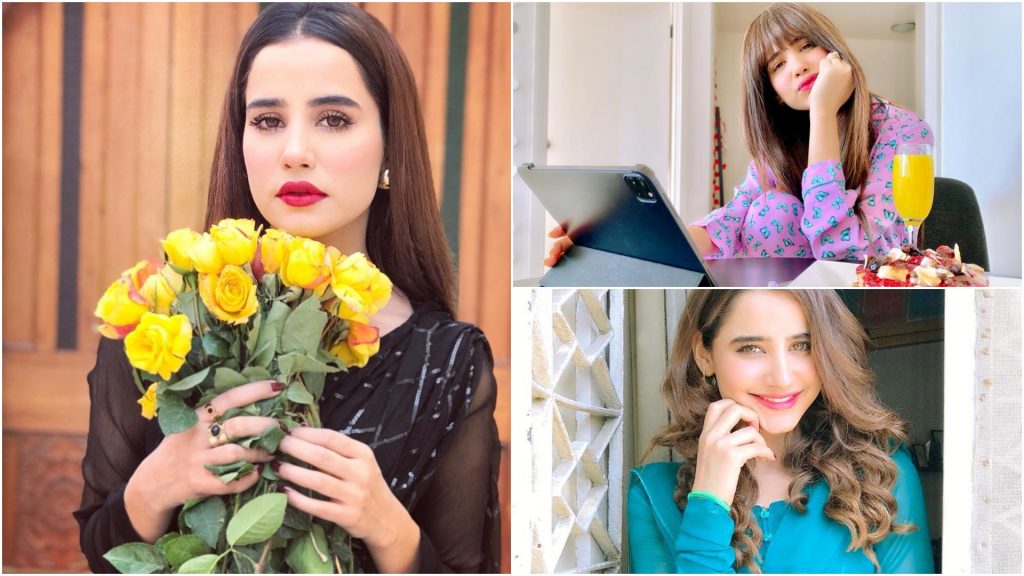 Saniya Shamshad is a name known to many in the industry, the actress has proved her mettle in a very short span of time and has shown everyone that she's here to stay! But with the pandemic on the rise, her fans have been missing her absence from dramas and have been curious to see what she's been up to. And today, we're bringing you an all-exclusive interview from the starlet where she shares everything from her absence to her mantra of choosing roles to feminism and everything in between!
You have been presented with both unconventional and stream-lined roles. How do you feel about the transitions? What kind of roles do you think fit best to your personality?
 A: Streamline roles are interesting but not quite challenging in my opinion. On the other hand, Unconventional roles are something that I find challenging and I quite enjoy playing those characters, there's a lot more to it than just acting.
As far as my personality is concerned I am a very fun happy person, but I love doing things out of my comfort zone so ill go with unconventional roles.
You seem to be very ambitious about your career; what challenges did you come across?
A: Acting was never my cup of tea but, when I got into it I started experimenting with my skills playing different characters and I wanted to achieve more, learn more, so in that sense yes you can say I am very ambitious.
Challenges…. hmmm now that's a very long discussion.. perhaps when we have more time, I can discuss that?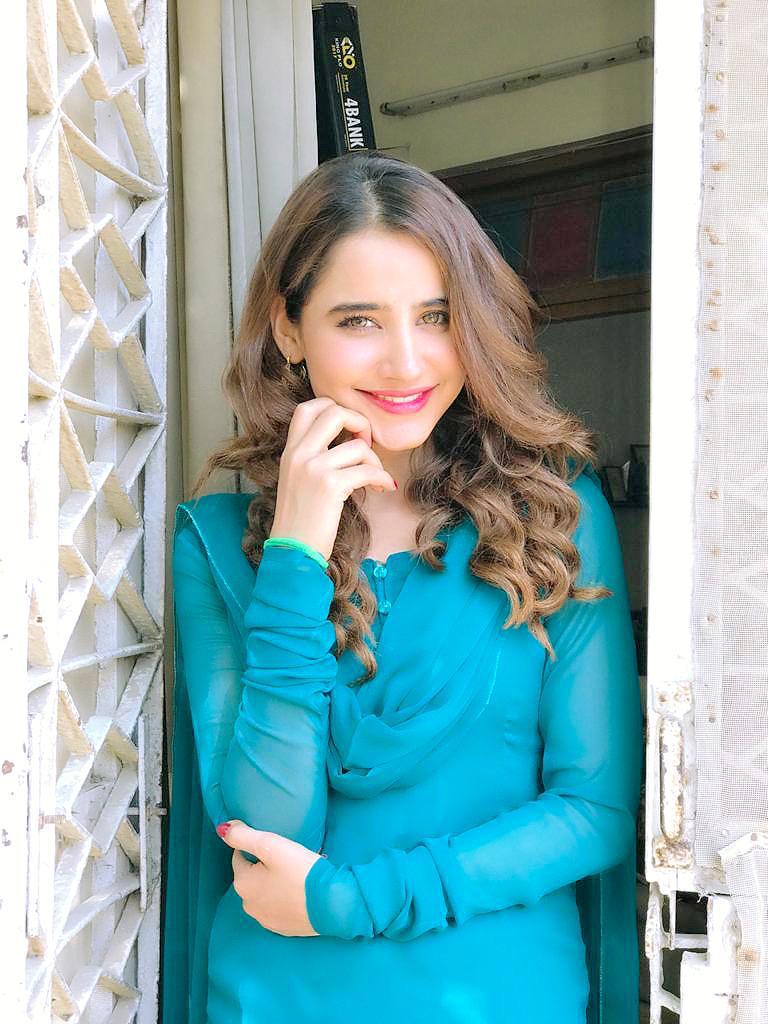 Did your family support you to work in this industry or was it a hard time?
A: The first time I mentioned about acting in a play, my family thought I was just joking about it, but when I showed them the scripts I had to read, they were surprised but I must say they have been very supportive about it.
What's the biggest compliment you have ever received? What was it and who gave it?
A: OK here is a little secret about me, I don't know how to take/ respond to compliments. I guess I get very shy. I really admire the work of Rubina Ashraf ji, when she said she liked my work, I was on cloud 9. Coming from her, it really meant a lot to me.
You have achieved great nominations and awards in your career span. Did you ever think you'll achieve so much in so little time?
A: The first time I was nominated for Rihai, I couldn't believe it.. but I must say that recognition pushed me to do better and become a better actor.
Did you always want to be an actress or did you have other dreams?
A: I call myself the accidental actor, I never dreamt of being on screen. It just happened and here I am in front of you all today.
What do you think of the term feminism and the need of Aurat March being a representative of one of the fields that voice both these notions most?
A: Ohhh well now you are asking me to open up a can of worms… hmmm!
I feel the meaning of Feminism differs in every individual.  As far as I am concerned, I feel there's still a large chunk of the population who do not support the idea of equal rights.
Then there's a small population who feel men and women are equal, this equilibrium has been reached. Then we have this small population of powerful women who have made a name for themselves, they start the aurat march with other women of the same stance for the women who are at home doing their household chores. Lastly, there's a very small chunk of the population who strongly believe in equal rights, but the meaning of feminism doesn't really align with their personal values and beliefs. Now I am from the last chunk. I support what's right regardless of gender. We are in the 21st century and we can find a woman in all top ranks; this is a sign that we are moving in the right direction.
We can do all the marches we want but if an individual doesn't have the will to change his/ her life then all efforts will go in vain.
Do you discuss your choice of serials with anyone or you take whatever serial and role that comes your way?
A: I don't really discuss my choices with anyone, I have a very simple 3 step policy that I follow,
1) Does the script/character appeal to me and will I be able to give my 200% to it
2) Are the dates clashing with my other commitments and if they are can I work around it
3) Has the production house ever done anything wrong by me and what's the repute of the production house.
If all the above answers have positive answers then I take up the project.
Do you remember your first serial? How was it to work for the first time and what did you think of your acting when you watched it yourself?
A: To be honest I don't even remember the name of my first serial, it was so long back, clearly it didn't leave much of an impression on me hahaha.. but I do remember my co-actor name, it was opposite Affan Waheed. I still remember my first day on set, I had no idea what I was doing, never acted before and my first scene was with Mr Javeed Sheik… so yeh you can imagine my nerves. Fact… till date I haven't watched my first play.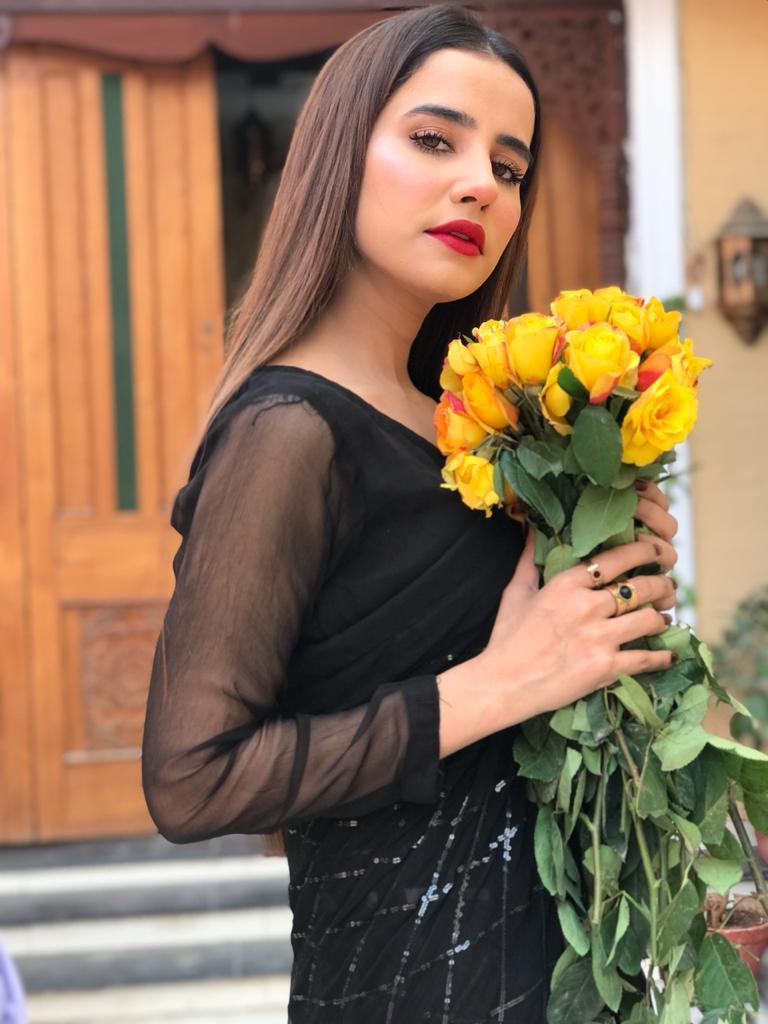 Is acting a childhood passion? Who was your inspiration and why?
A: Acting was never on my to-do list or list of my dreams to accomplish, as I mentioned earlier I am an accidental actor. Saying that I have to thank Mr Waseem Abbas, not sure what he saw in me but clearly, he had more belief in my abilities at that time than myself.
Does it bother you when you are compared to other actresses from the industry?
A: Comparison is part and parcel of life, the practical side is, it's a never-ending race.  growing up our parents would compare us to other kids.. in school teachers would compare.. get into your teenage when maturity hits you, you compare yourself with others.. so in my opinion, we are conditioned / immune to comparison from a very young age. Being compared to other actress is just another day in life… it never bothers me to be honest.
Talking about professionalism, how professional is our industry? Do you think having educated people in the media is helping?
A: Truth be told, I've had quite a few unprofessional encounters, there are some producers who still owe me money to date and it's been years, saying that I have also worked with some amazingly professional people and that makes things so easy.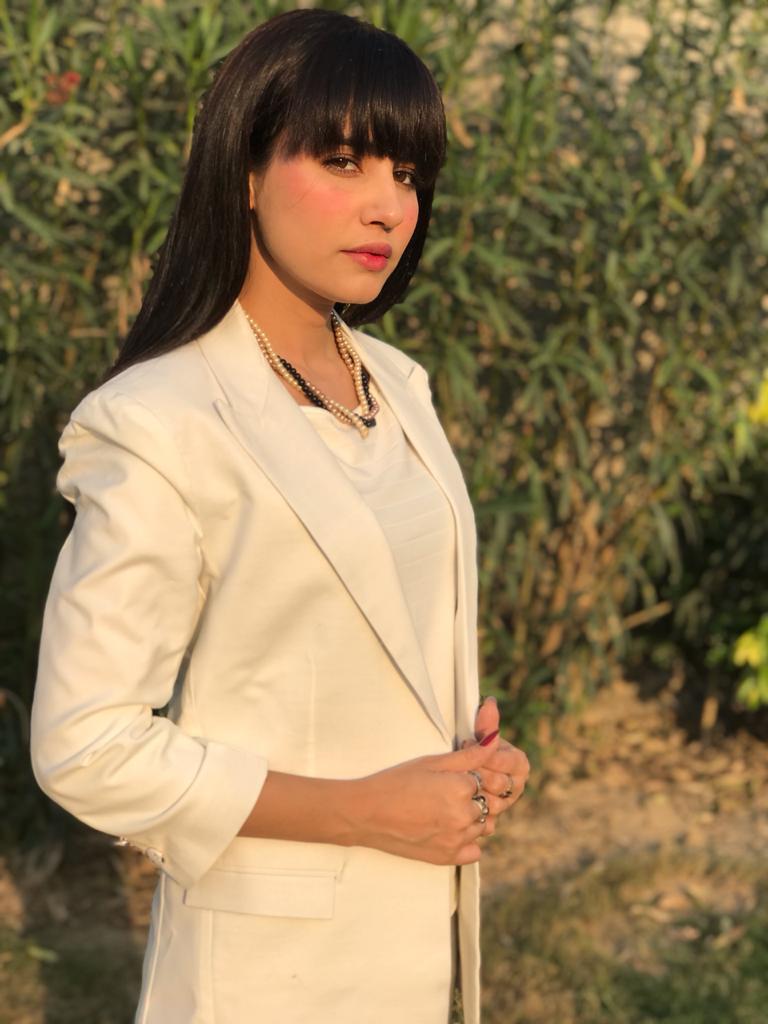 Having educated people in the media is definitely a plus point but then again if things are portrayed in the wrong way then what's the point of that education.
In my opinion professionalism, educated media personal is all very good but the most important thing is the NEEYAT.. the right intent is something that will go a long way.
Tell us about your future ventures? Do you have any upcoming serials or projects?
A: My last project was Piya Nam Ka Diya, after that, I moved to Australia with my husband, I wanted to give some time to my marriage, when I took up projects and wanted to come back COVID happened and it's still happening, so Inshallah once things normalize you will see me on the screen again.
How has marriage played a part in your life? Being a working wife, does it bring upon any newer challenges and hurdles?
A: Marriage has played a major role in my life, especially leaving my loved ones behind and moving to a different country to start a new life. The past year and a half has thought me so much and I have grown so much, Mashallah I am loving the woman in transforming into.
How has Covid changed your perspective on life today?
A: COVID is a lesson, as much as it's about hygiene and social distancing.
Today we can live in a house straight for a week without the urge of going out, we have learnt to spend time with our loved ones rather than being disconnected all the time. Family time increased, self-growth came into place. What we once thought we can't live without, now we have learnt that we can do just fine without it as well.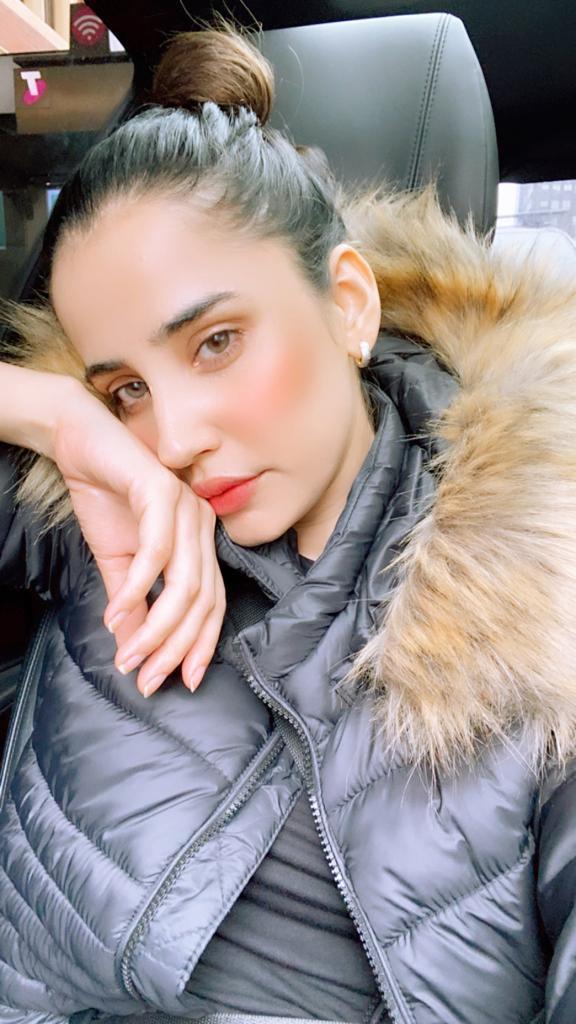 What led you to the acting industry?
 A: Mr Waseem Abbas, he is the one who actually discovered me and gave my first break. If it wasn't for him then I don't think I would have ever ended up as an actor, as I had no interest in it. I guess he saw my potential way earlier than myself.
What did you study and did you have some other plans in mind besides acting?
A: Studied political science and sociology, if I didn't become an actor then I would have started an NGO. Well we never know I might still do it.
What was the first Pakistani drama serial that you acted in and who was your first major co-star?
A: Tere Pehlu Mein was the first one to be aired which as opp Affan Waheed but that wasn't my first play….
First major co-star… Noman Ajaz- Danish Taimur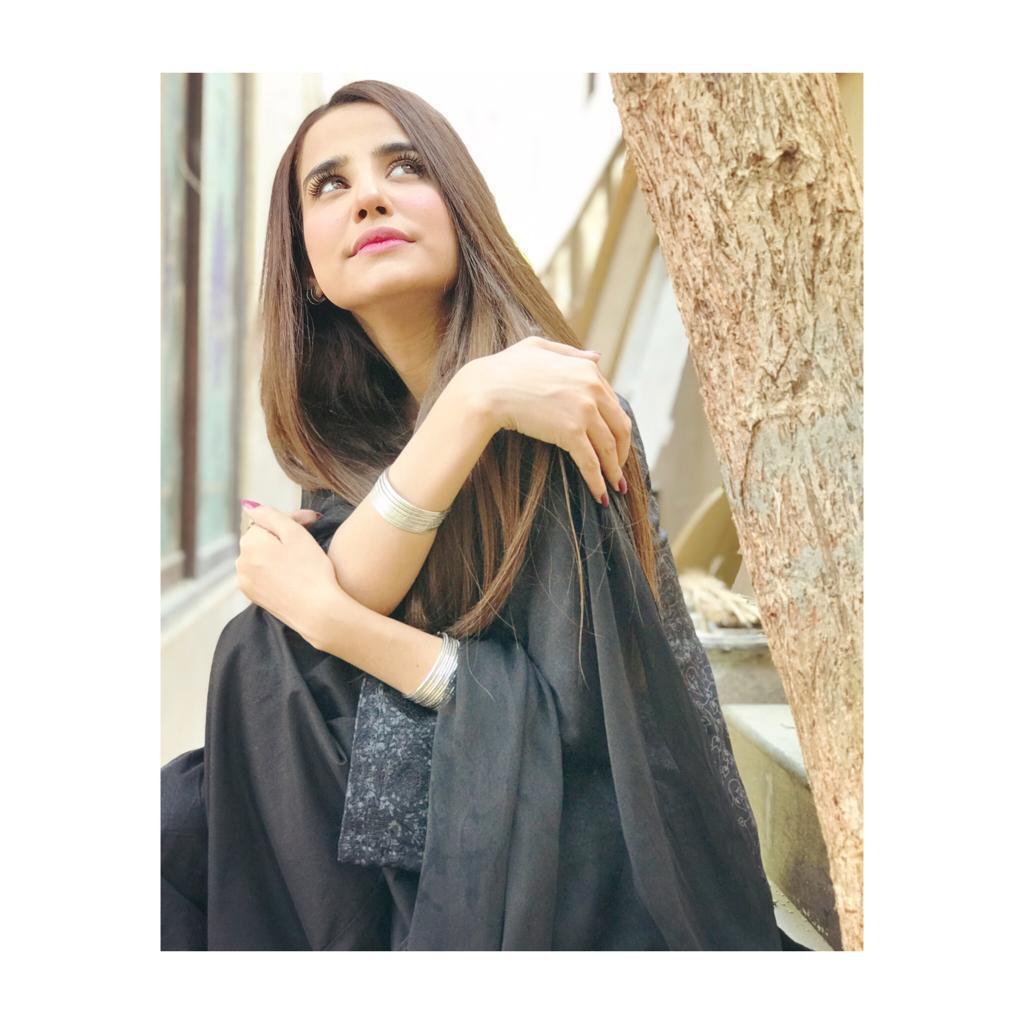 What are the projects you're currently working on?
A: Recently did my first Indian/Punjabi song, I guess that was my first step towards the other side of the industry. Have a few projects in the pipeline which are on hold because of border and travel restrictions. I am actually excited about these projects. Very different to what I have played
What are your future plans? Do you see yourself taking up any roles in Pakistani movies?
A: If the script is good and there's enough substance to the character which I will be playing then ill take up the project regardless of it being a Movie or a Drama.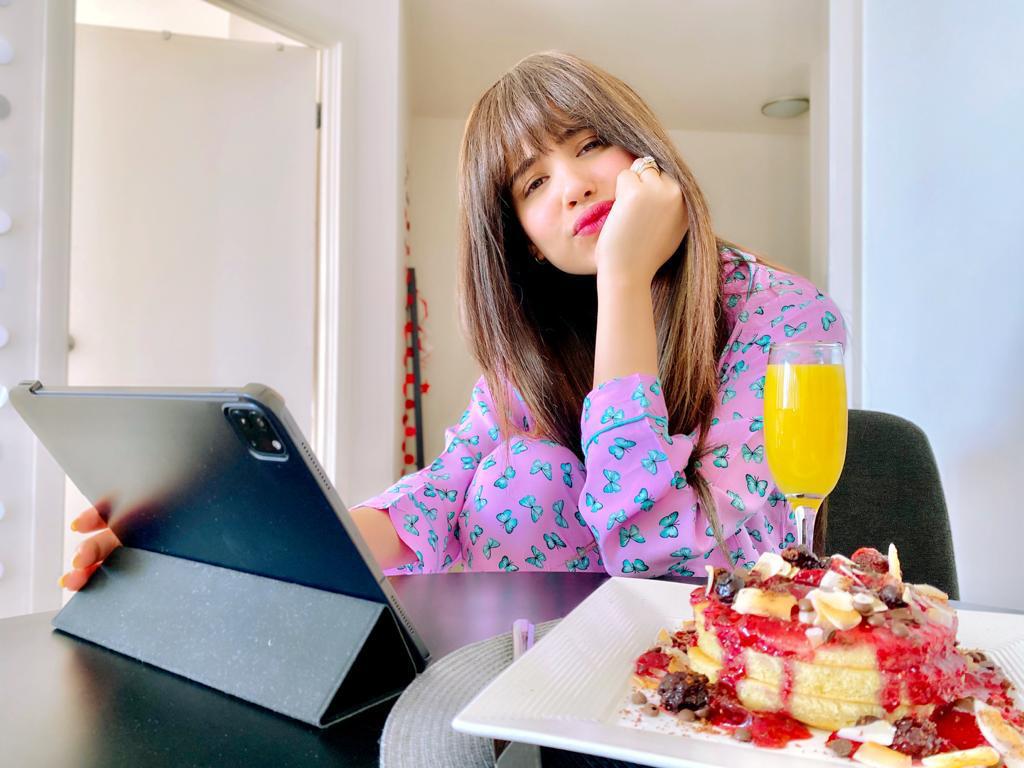 With so much competition in the industry, what makes Saniya Shamshad stand out from the rest?
Stand out from the rest; I am not sure about that, but what I do know Is I don't compare myself to anyone. I don't give my energy to what others are doing, rather I focus that same energy to improve my shots and get the work done in fewer takes and that's what comes out on the screen. I guess my co-stars, directors and producers know that about me and my loyalty to the work I am doing. I am just disciplined and committed.
Is there an actor you would love to work with?
Our industry is filled with so much talent and working with them would be an absolute delight, but I have to name some of them then I would say I would want to work with Ali Zafar- Fawad Khan- Sajjal Alay since I've never done any projects with them.