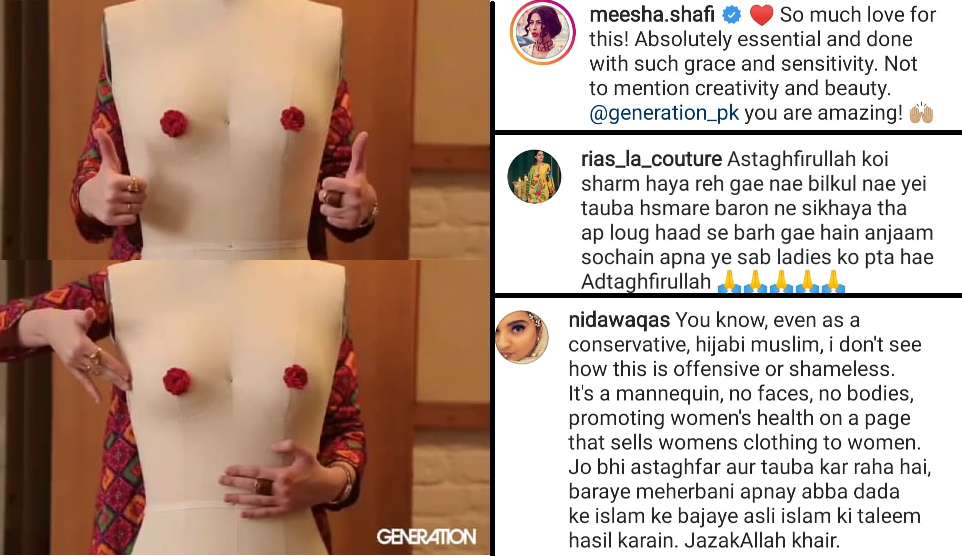 October being the Breast Cancer Awareness month, many brands tried raising awareness in their own ways, however, one brand that really stood out this year was Generation. And it comes as no surprise because Generation is one of those brands that has never shied away from being bold and unapologetic, so instead of just babbling about the cause, Generation added visuals to actually help people identify any signs of abnormality via a mannequin:
And while the idea is absolutely genius and makes sure it is easy to follow, the audience stood mixed about it.
Many found the video to be indecent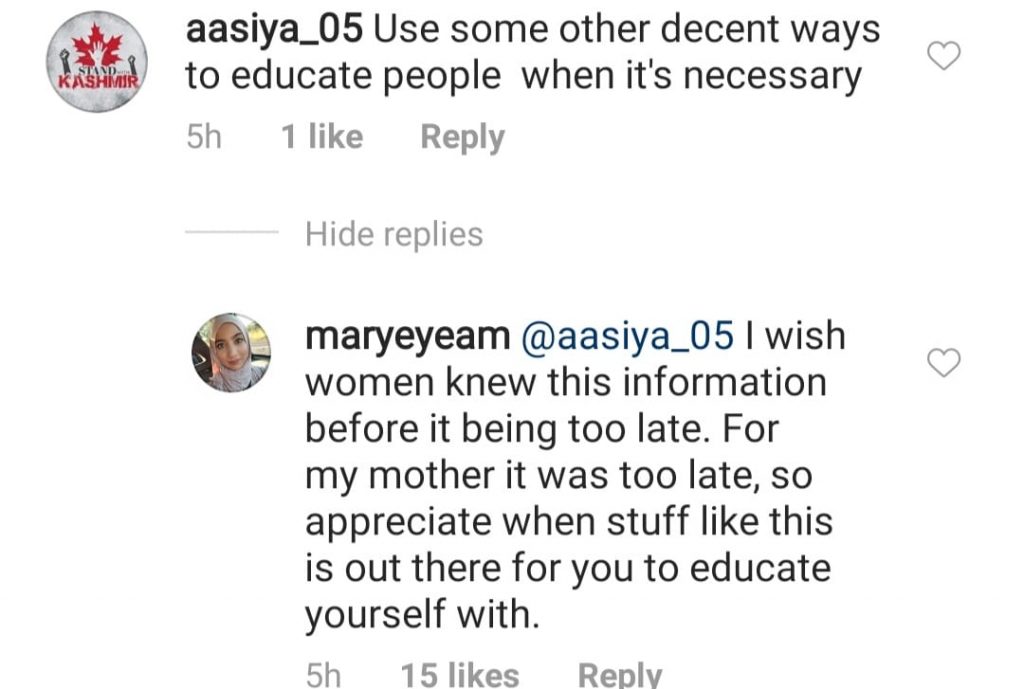 There were a lot of Astagfirullahs which were replied with Alhamdullilahs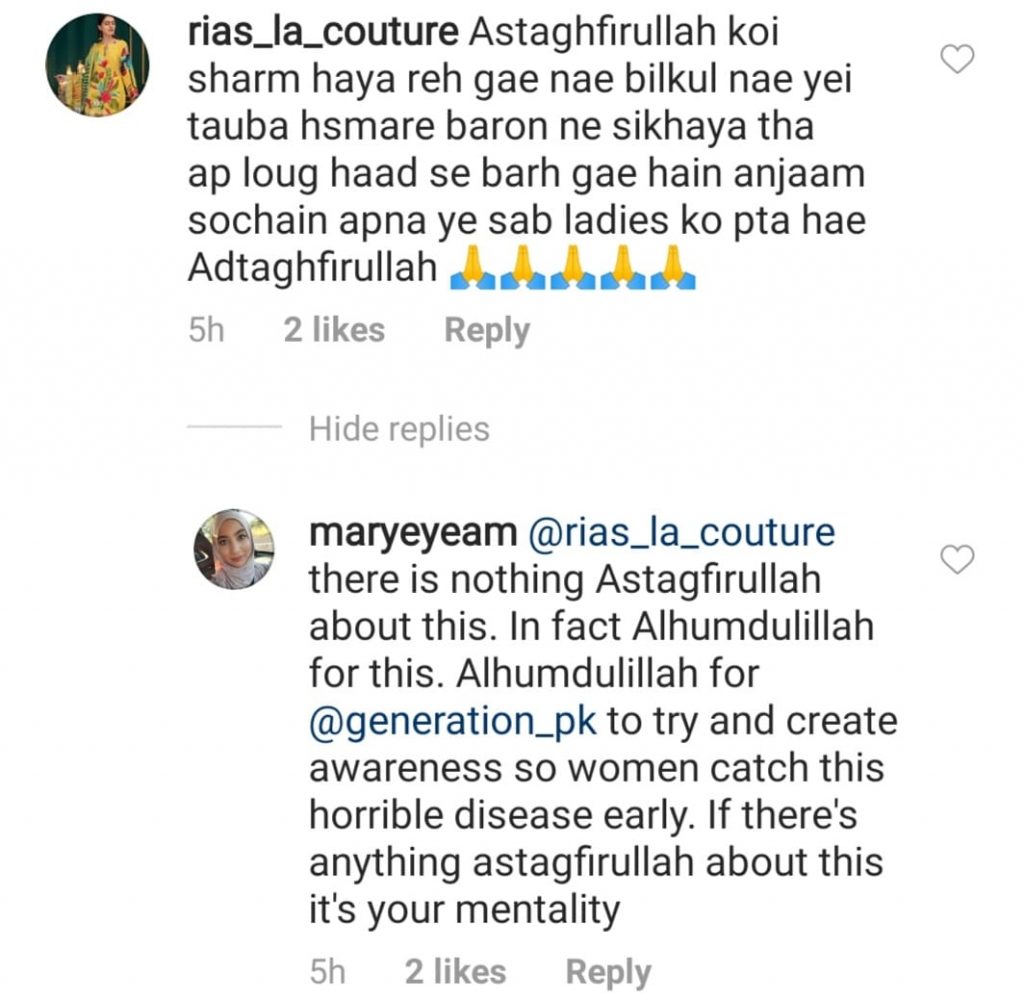 Many were appalled:

Umm, kehna kya chahtay ho bhai?

Loug toh tauba pe aa gaye: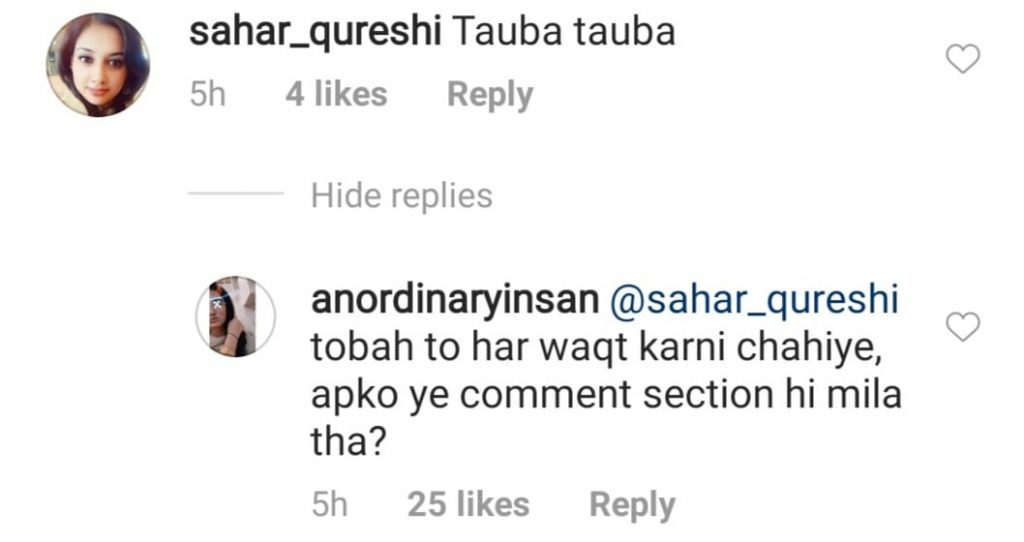 Many had problems with flowers being used as nipples…

Some found it cheap:

Kuch ko beghairti lagi… Ummm?

Some had problems with the video being too real, animate karo yar!

Many thought raising awareness about breast cancer was against our cultural values:

And while many were not pleased with the video, there were a ton of people who loved and supported the idea:

People were lauding the brand for raising awareness:

Many loved seeing a brand using its name to raise awareness:

Even the conservative ones found it perfectly normal: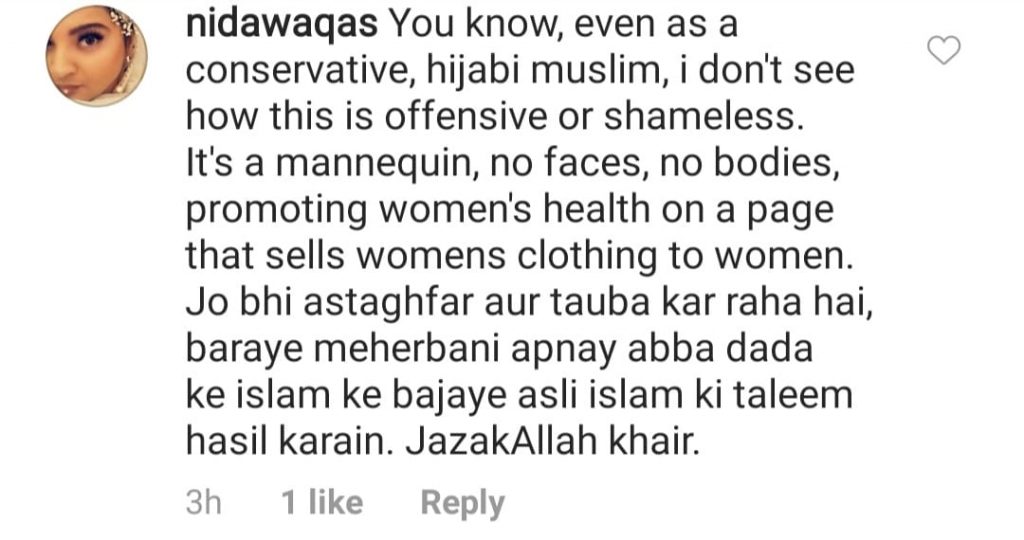 People were also calling out on people sexualizing a mannequin:

Even the men were all for it: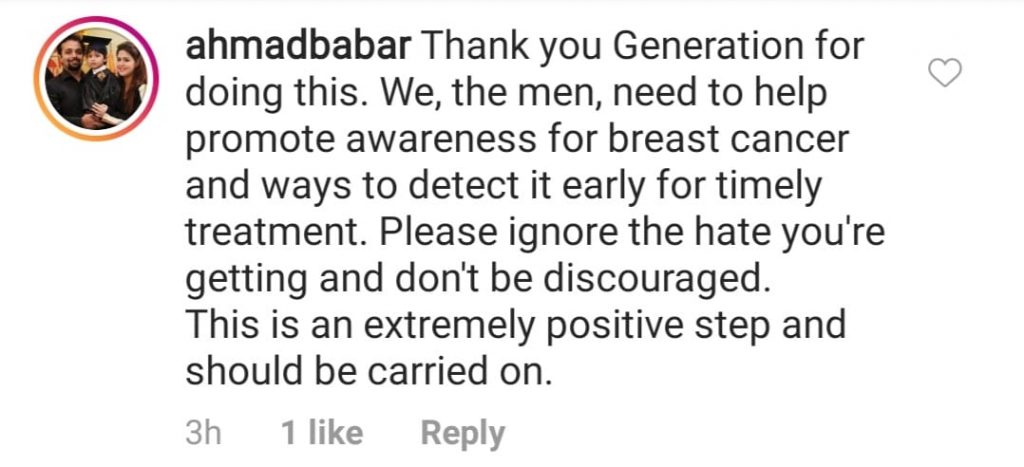 People were loving how gracefully Generation executed the video:




Absolutely! Breast cancer is no joke:

Many were thanking Generation for teaching women how to assess themselves:


Even the ones who found the concept to be a bit too odd loved the content:


Yaaaas!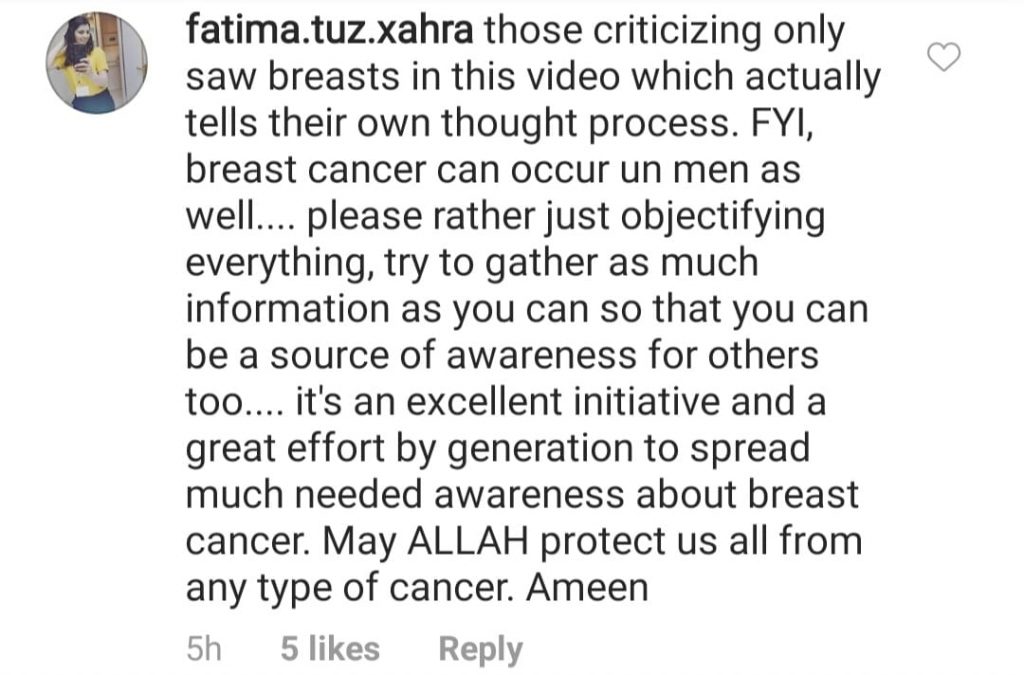 Many agreed how self assessment can help control the cancer in the initial stages: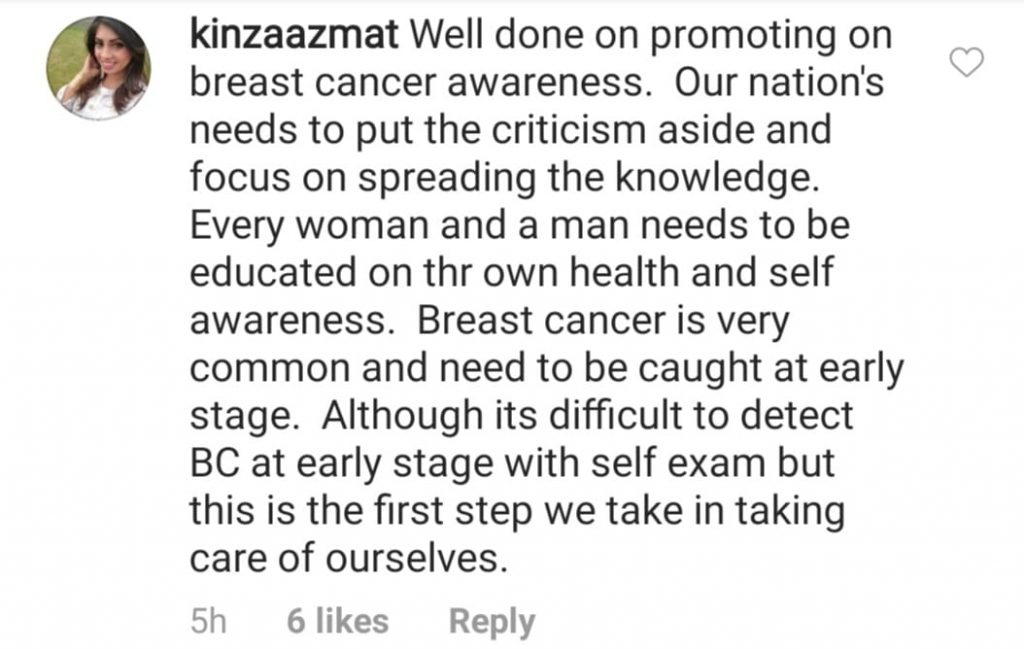 Awareness indeed, is the first step to getting it diagnosed in time:

What do you think about this initiative? Let us know in the comments below!