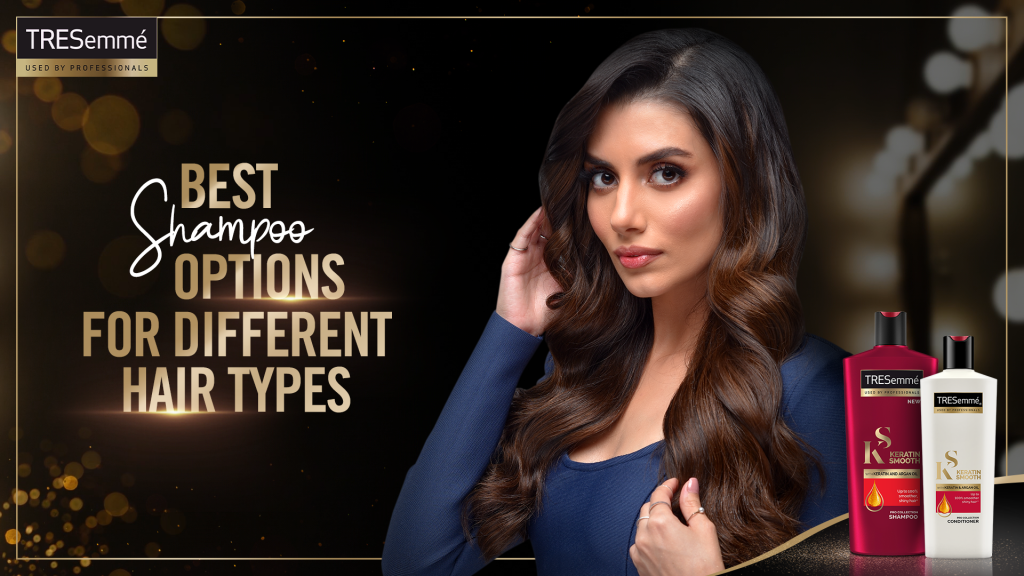 When it comes to hair care, finding the right shampoo is essential for maintaining healthy, beautiful locks. With so many options available in the market, it can be overwhelming to choose the perfect shampoo for your specific hair type. 
Fortunately, Tresemme offers a range of high-quality hair care products designed to cater to different hair types and concerns.
In this article, we will explore the best shampoo options from Tresemme that are tailored to meet the needs of various hair types.
For Visibly Straight and Smoother Hair
If you dream of having straight and smooth hair, the TRESemme Keratin Smooth Shampoo & Conditioner is the perfect choice for you. Infused with the goodness of keratin and argan oil, this professional-grade shampoo restores your hair's keratin, leaving it visibly straighter and smoother. The lightweight argan oil nourishes each strand, making your hair easier to manage.
Say goodbye to frizz and hello to salon-quality smoothness. When used together with the TRESemme Keratin Smooth Conditioner, this nourishing shampoo provides up to 100% smoother hair*. Embrace gorgeous, salon-quality hair every day without the hefty price tag.
For Bouncier and Fuller Hair
If you desire voluminous hair that turns heads, the TRESemme Protein + Thickness Shampoo & Conditioner is your go-to choice. Enriched with collagen, this formula is specially designed to bring a marked change to your hair's volume, giving you bouncier and fuller locks.
No more bad hair days – with this protein thickness formula, you'll always be salon-ready for any occasion or important meeting. Experience the joy of professional results in the comfort of your own home. Enjoy 95% more volume* and flaunt your luscious mane with confidence.
For Vibrant, Color-Treated Hair
Maintaining vibrant and long-lasting color is a top priority for those with color-treated hair. The TRESemme Color Revitalise Shampoo & Conditioner, enriched with Camelia Oil and Advanced Color Vibrancy technology, is specifically designed to keep your color vibrant for up to 8 weeks*.
As this gentle formula cleanses and conditions your color-treated hair, it replenishes vital moisture and helps keep your locks looking healthy. Revel in vibrant color, softness, and manageability with this salon-quality system. Enjoy the confidence that comes with stunning, long-lasting hair color.
Tresemme Botaniques: Nourish and Replenish Shampoo & Conditioner
Infused with natural ingredients, such as coconut milk and aloe vera, the TRESemme Botanique Nourish and Replenish Conditioner and is a standout product that provides salon-quality results.
This conditioner moisturizes and replenishes your hair without the use of silicones, parabens, and dyes . Experience the transformative power of traditional conditioning ingredients that leave your hair feeling moisturized, soft, and beautiful. Enjoy gentle cleansing and lightweight nourishment for nourished, healthy-looking hair with a natural shine.
Tresemme understands that different hair types require different care. With their extensive range of high-quality shampoos and conditioners, they offer solutions tailored to your specific hair needs.
Whether you desire straight and smooth hair, bouncier and fuller locks, vibrant color, or a natural, nourished look, Tresemme has you covered. Choose the best shampoo option for your hair type and unlock the secret to beautiful, salon-worthy hair every day.