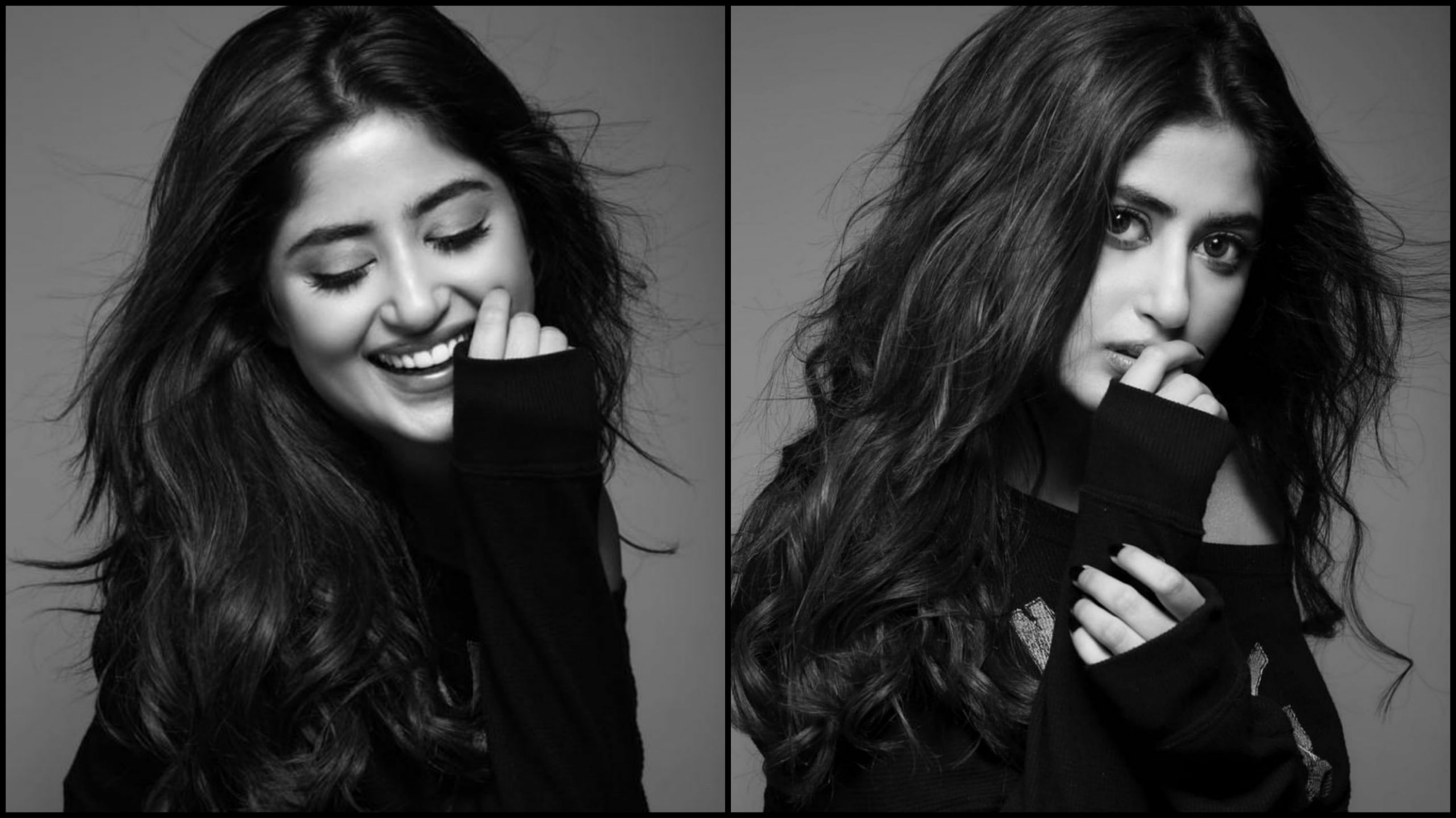 A girl who's got everything it takes to be the powerhouse of talent, Sajal, has been the talk of the town as she gives us some of the most compelling performances of her life in Alif and Yeh Dil Mera.

Playing Momina Sultan in Alif, Sajal has been shining brightest with her expressions that need no dialogues, her eyes that speak volumes and her personality that intimidates even Qalb-e-Momin.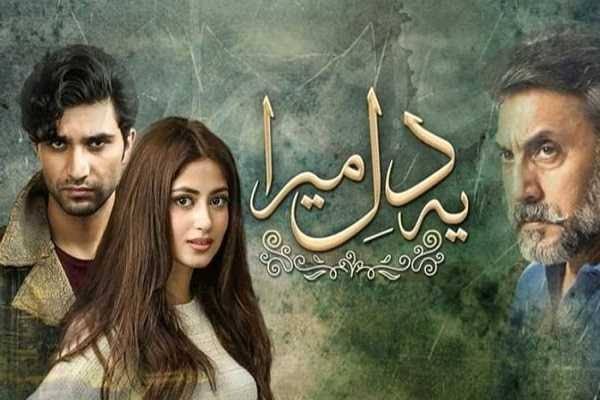 Going from an overly-protected Aina to the all-out-and-on-her-own Aina, Sajal has brilliantly lived Aina in Yeh Dil Mera. And fans just can't get enough of the brilliance that Sajal has laid out in both the dramas:
Momina from Alif will surpass all the other characters that sajal has portrayed. NOW THAT'S SAJAL ALI FOR Y'ALL. She challenged the standard set up by herself only. #alif #MominaSultan #sajalaly @Iamsajalali pic.twitter.com/jPFZSqR8Fk

— '' (@cupcake_harold) October 5, 2019
Haha, hum samajh gaye, she leaves us speechless too!
Aina is one of my most favorite characters of Sajal and might become my absolute favorite in the coming episodes. @Iamsajalali there is something so honest and genuine about the way you have portrayed Aina. I donno how to describe but samajlo! ♥️#YehDilMera

— Kudi Pataka (@chick_gal) February 12, 2020
It's like living through Sajal as Momima:
This scene holds much worth,it shows how Momina couldn't face momin as she felt guilt rising inside her🥺#Alif pic.twitter.com/pmjeKBrPZa

— ǟşӄ (@Deep_Fredo) February 9, 2020
The Queen of powerful expressions!
Sajal aly can never go wrong with her facial expressions or better say with her performance.
Even in the scenes where she doesn't have much to do, she leaves her mark.
Ahad is absolutely right she is One of the most convincing actress.#YehDilMera pic.twitter.com/7AoZWlF54K

— . (@Reshma0774) February 12, 2020
She has her fans cry with her and smile with her:
I was crying at this scene I just hate Aman like seriously how can someone this much rude with such a polite and Lovely wife she's so innocent plz protect her !-😭💔#YehDilMera pic.twitter.com/H11vKDCzyI

— کومل باجوہ (@komaldilshad1) February 12, 2020
All we know is that she's the synonym of perfection:
Oh man @Iamsajalali what are you! this girl just nails every performance! #yedilmera pic.twitter.com/i7aFc7hMGu

— Mahwash Ajaz (@mahwashajaz_) February 13, 2020
Sajal, please!
Okay @Iamsajalali I get it….you are beyond brilliant! But didn't have to come after me like this 😭 this show, this character, this performance can NOT be described in words #alif #sajalali pic.twitter.com/TW0FnT13fg

— mili in karachi (@SunoMili) February 1, 2020
Welcome to the club!
I'm becoming sucha fan of Sajal Ali's work yar.

— Hooman Ish🍁🇵🇰 (@eldestsyndrome) February 16, 2020
She executes her characters to such an extent that even years after YKS, people remember her as Zubia:
Momina sultan is my favourite female character at the moment and my fav sajal ali character along with zubia .

— Fatima123 (@Fatimayyy123) February 15, 2020
She definitely gets our award for being the absolute best that the industry has to offer right now!
you all just give all the awards to sajal for playing momina sultan with such versatility 🤧#SajalAli | #Alif | #MominaSultan . pic.twitter.com/y4p82Awuj1

— Laiba. (@flowerrbean) February 16, 2020
People are loving Aina's development in Yeh Dil Mera:
#SajalAly #YehDilMera
Simple, innocent & sweet Aina, Sajal's portrayal as Aina is very realistic. Gradually Aina's character graph is progressing. pic.twitter.com/Wm4mioP3nM

— ☆ p e a c e ☆ (@Shyama_Shyam0) February 18, 2020
The Momina Sultan we stan:
I think no one could do the role of momina as much perfect as sajal is doing, how pure she is acting in Alif loved that.❤#Alif pic.twitter.com/TeHACBQh6V

— 𝑹𝒆𝒉𝒎𝒂𝒕🇵🇰 استانی کی برتھڈے😍 (@itsRehmat) February 17, 2020
Only Ahad and Sajal could have some it to perfection:
@FarhatIshtiaq YDM is sheer brilliance. Your pen has done magic with the story & characters. I'm hooked & booked. And the actors are conveying your brilliant story to screen with perfection. Hats off to Ahad & Sajal for splendid portrayal of Aman n Anna.

— Ayesha Saeed (@Ayesha2Saeed) February 13, 2020
She really did that:
can you believe she did it all in one episode ??! #Alif | #SajalAli | #MominaSultan . pic.twitter.com/Rjk9aHl5bt

— Laiba. (@flowerrbean) February 16, 2020
Yaaaas!
Because we don't appreciate Sajal enough for playing Aina so effortlessly. Kudos to her for always slaying. https://t.co/OQWutXknIW

— Ayesha (@adambeyzaar) February 16, 2020
Same 😭
the way sajal has the power to make me cry like that- https://t.co/l6vOOyITfW

— amna (@softyalec) February 15, 2020
Like we said, the queen of meaningful expressions!
#Alif
She didn't like the elaichi 😜😜😜
Such a cutie pie she is 🤗🤗🤗🤗🤗 pic.twitter.com/OAHqDREQwg

— ⭐⭐SP870 (@Naina34819980) February 18, 2020
Go Mominaaa!
"Aurat hoti To Shayad Bhatak Jaati Maa nhi Bhatakti "♥️

That's a Point I was Trying to tell everyone during Mere Pass Tm ho #Alif pic.twitter.com/d7g0VtjbW8

— Syeda Trimzi (@TrimiziiiSyeda) February 15, 2020
She rightly deserves all the hype there is out there:
We don't. Her performance as Aina is so heartfelt and real. Also , from episode one till today , there has been a huge transformation in her character. I am in love with both her character and her performance. #YehDilMera https://t.co/F8pSldn9OL

— Kudi Pataka (@chick_gal) February 16, 2020
That's our girl!
Aina may not be your ideal heroine but there is something very pure about her as though she has a golden heart, all I've learnt from her is spread love no matter what. True definition of 'Kill them with kindness'. Sajal Queen Ali's given a midas touch to Aina💛💕#YehDilMera pic.twitter.com/D2evbVjO2s

— Norah Bing (@BingNorah) February 13, 2020
Waqayi, there can be only one Sajal:
Those expressions, the way she act …like so real just look at her face 🥺😭#YehDilMera@Iamsajalali you are magnificent Actress Nodoubt
Herr koi Sajal nhi hota

MARK MY WORDS HERR KOI SAJAL NHI HOTA!! ❤️🙏I STAN THE BEST 💎✨
LOVE U DOLL 😘🥰 pic.twitter.com/JhWLqUzsk5

— Sadia Noor (sajalaly.arab) (@sadiano27365439) February 12, 2020
How are you liking Sajal's performance in Alif and Yeh Dil Mera? Are you keeping up with both the dramas? Let us know in the comments below!