Kicking off Day Two at the 2019 edition of Hum Bridal Couture Week, designer, Emraan Rajput took to the runway to bring some much-needed glamour into dapper menswear this festive season.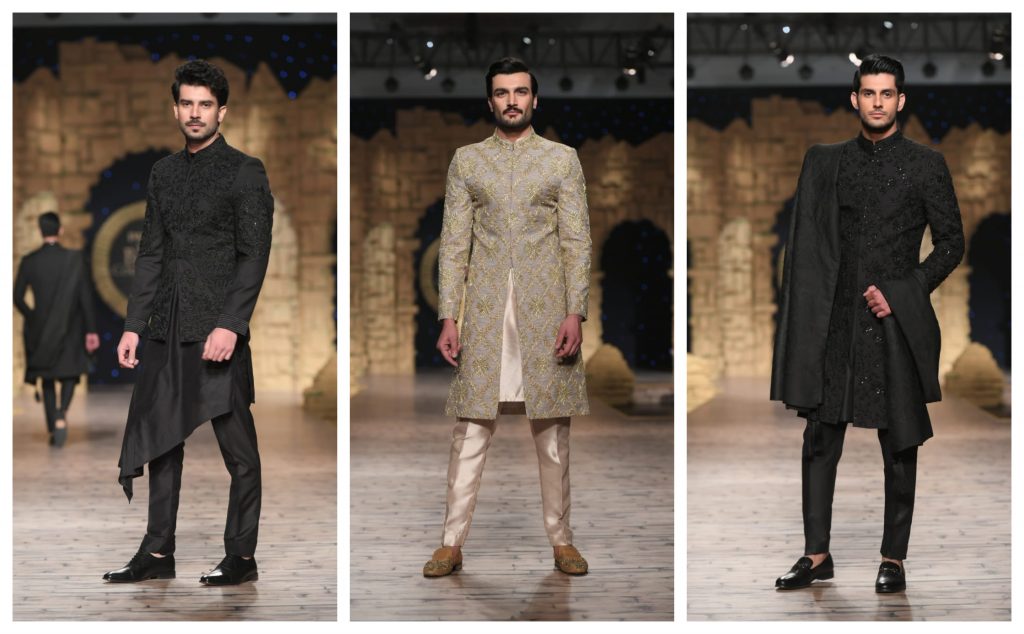 Aptly-titled, 'Shalima,' the winter wedding collection explored a perfect fusion of west with the east as a palette of earthy hues and monochromes sashayed down the BCW runway. The collection was also inspired by English hues, which revamped the traditional gentlemen's style of the past and gave quite a few ideas for an interesting choice of sartorial designs.
Apart from the colour palette, the other thing that stood out with Shalima, were the featured classic western formal wear that perfectly complemented the more ethnic and traditional wear that Emraan brought forward such as shalwar kurta and sherwanis, which were done up in tropical fabrics such as rich raw silk.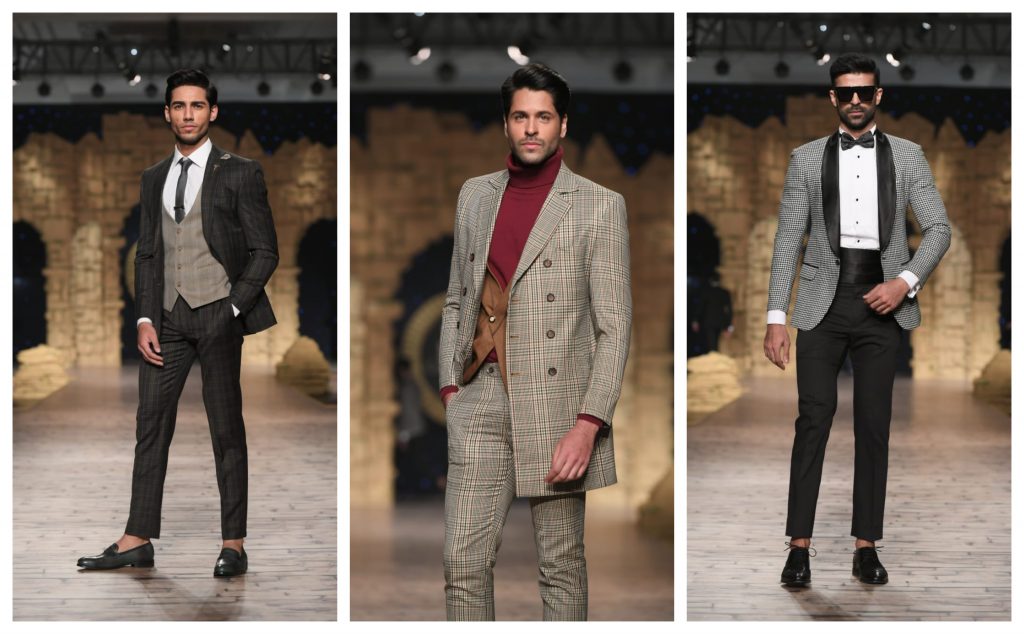 "I'm honoured to be taking part in the Pantene HUM Bridal Couture Week," Emraan said at the event. "It's been a long and fruitful journey with this platform and the HUM team, that's why we worked hard to create something representing festive thus we decided to do a combination of a Shadi and a Valima i.e. Shalima Winter Wedding Collection '20."
And truly, how festive it was.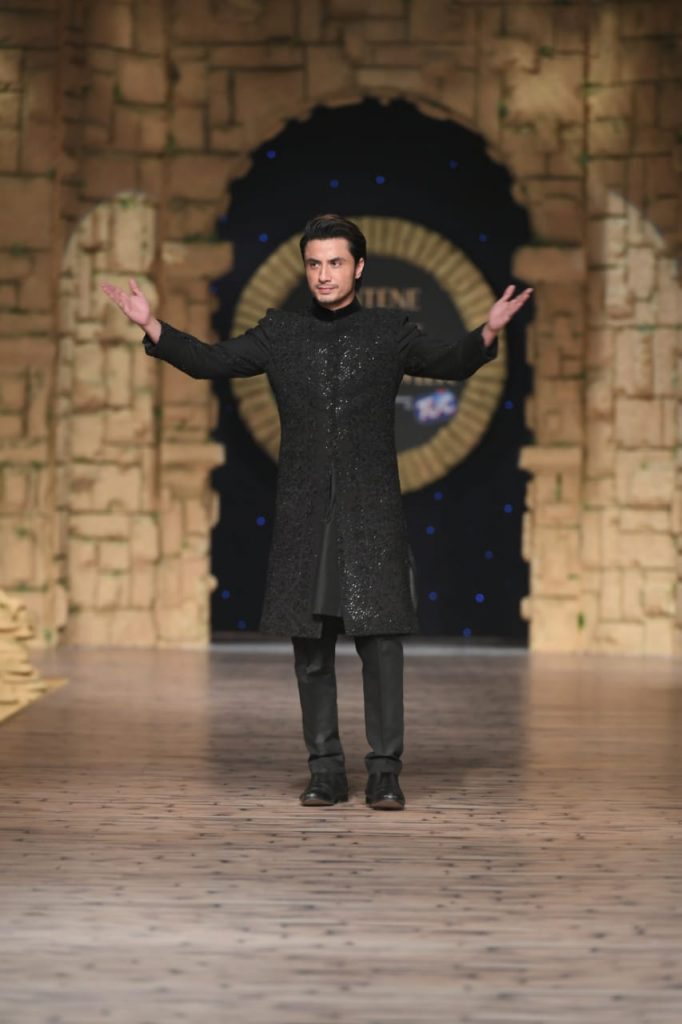 Indeed, Emraan's forte is cuts, fabric and embellishments with clean, tailored lines (the latter also being his mark of individuality) and it showed perfectly at BCW. His collection, which also saw singer Ali Zafar walking for the designer, truly stood out for keeping his high standard of design aesthetic at the top and that is always a sign of an exquisitely-done collection.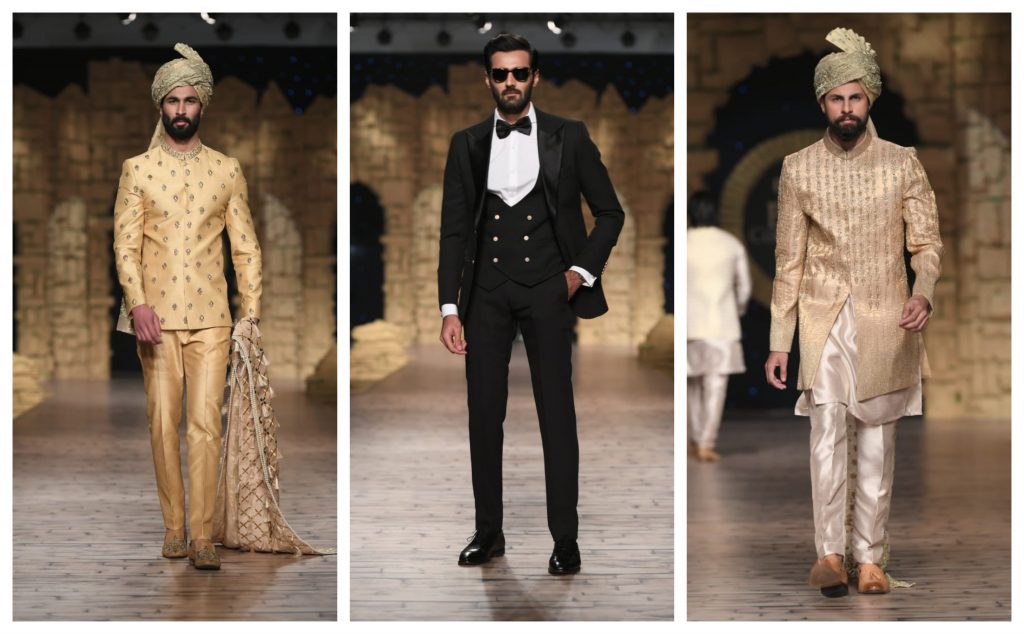 So, if the need of the hour is a luxurious festive ensemble done right, look no further than Emraan Rajput's Shalima for that head-turner outfit!
Have anything to add to the story? Tell us in the comment section below.