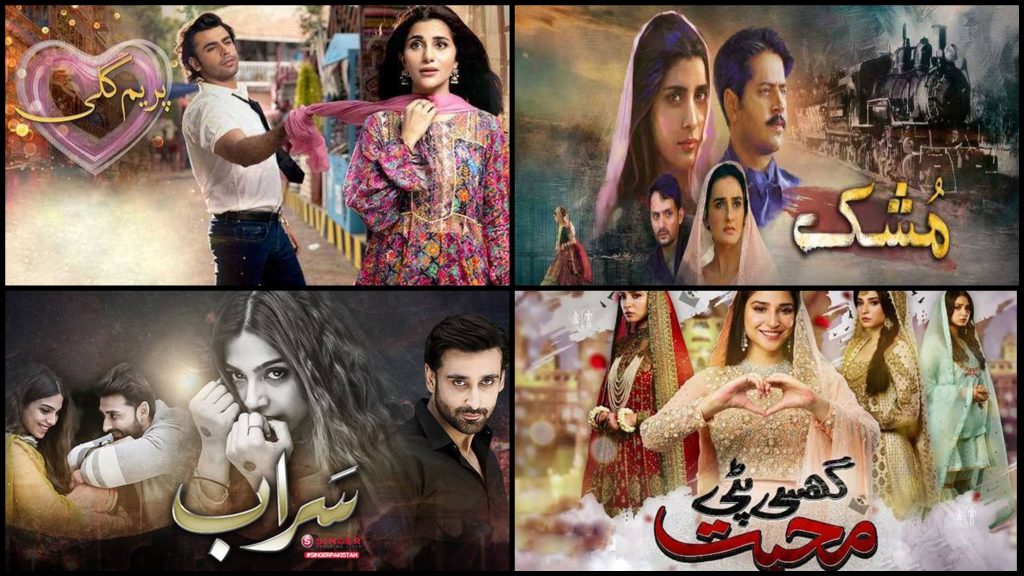 With many of our favourite dramas coming to an end, we were worried if the newer ones will pique our interest, and they very well have! Here are 4 new dramas that we're currently hooked on to:
1. Mushk
Far from your typical saas-bahu soaps Mushk seems to be a promising narrative with a very fresh combination of casting!
2. Prem Gali
If you love and live for brilliant writing then the Sohai Ali Abro and Farhan Saeed starrer Prem Gali is what you need, because we're loving it!
3. Saraab
We don't usually see a ton of dramas highlighting mental health issues, but Saraab is here to change that. In an attempt to raise awareness on schizophrenia, we're excited to see how the story unfolds!
4. Ghisi Piti Mohabbat
Off to a wildly entertaining start, Ghisi Piti Mohabbat is not your run of the mill saas bahu serial and a must watch if you ask us!
What dramas are you hooked onto from the newer lot? Let us know in the comments below!