Diva Rating: 4.5 out of 5 Stars
Pakistani cinema in the last few months have had to deal with a gargantuan number of issues. From cinema-slots being given to Hollywood blockbusters to not finding a footing with the audience, there has been something or the other that have rendered the whole 'revival' of cinema in post-pandemic world, useless. However, it seems over the last week or so the tides have been changing. The latest of which can be felt through the seismic shift in storytelling seen through Sarmad Khoosat's latest directorial, Kamli. 
Starring Saba Qamar, Hamza Khawaja, Sania Saeed, Nimra Bucha, and Omair Rana in pivotal roles, Kamli is a tale spun through trauma, longing, and culturally-bounded relations. It, through its linear yet serpentine narrative explores the frailty of relations and the human experience one tends to form with the idea of love and belonging.
What else makes it a top-notch watch that probably puts it at the top of films made in the last two decades? Diva explores…
The Story
Cerebral in its processes, Kamli – which is an original story by Meharbano turned into a screenplay by Fatimah Sattar – does away with making it a pseudo-exploration of a topic as hard-hitting as forlornness. It instead intricately takes the lens of introspection as it puts the life of Hina (Saba Qamar) to the forefront – who is seen as an almost obedient woman bounded by a nikkah to a man who has not returned since 8 years. The story off-sets her with Sakina – Hina's visually-impaired sister-in-law, who in her smothering ways is also waiting for her brother to return and for all things to turn right.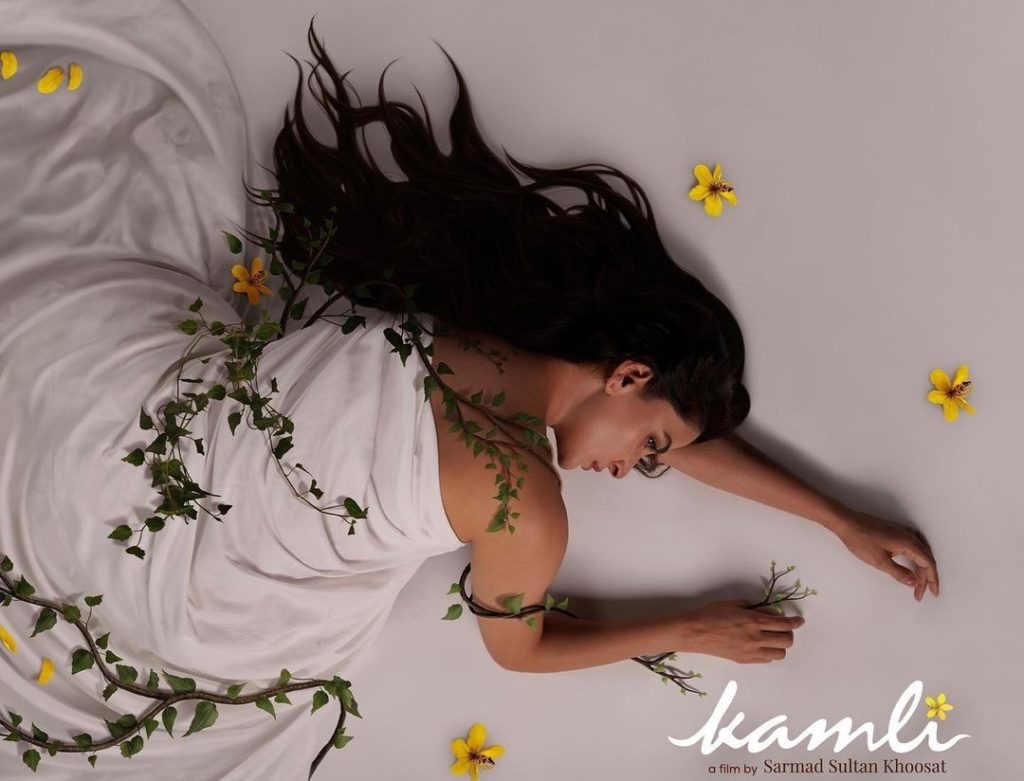 As the story moves forward, it is clear how their lives are almost a loop of despair, as days turns into changing seasons. However, things take a turn when Hina finds herself being rescued by Amaltas (Hamza Khawaja) – a brooding yet sensuous character who ignites passion in her life. What happens when that need to be loved develops into a rebellion? That's what Kamli explores – with of course, brilliant twists tying loose-ends up.
The Acting
On the silver screen, Kamli proves to be one of the best opportunities for actors to showcase their mettle. This holds particularly true for Saba Qamar, who in her understated portrayal of Hina is a mould of dichotomies. She is obedient, yet she is rebellious. She is coy, but she has a wild side. The character's constant play with the yin and the yang makes for a spectacle to watch. One could quite easily see Saba turning into Hina, which says a lot about both her repertoire and Khoosat's strong directorial hand.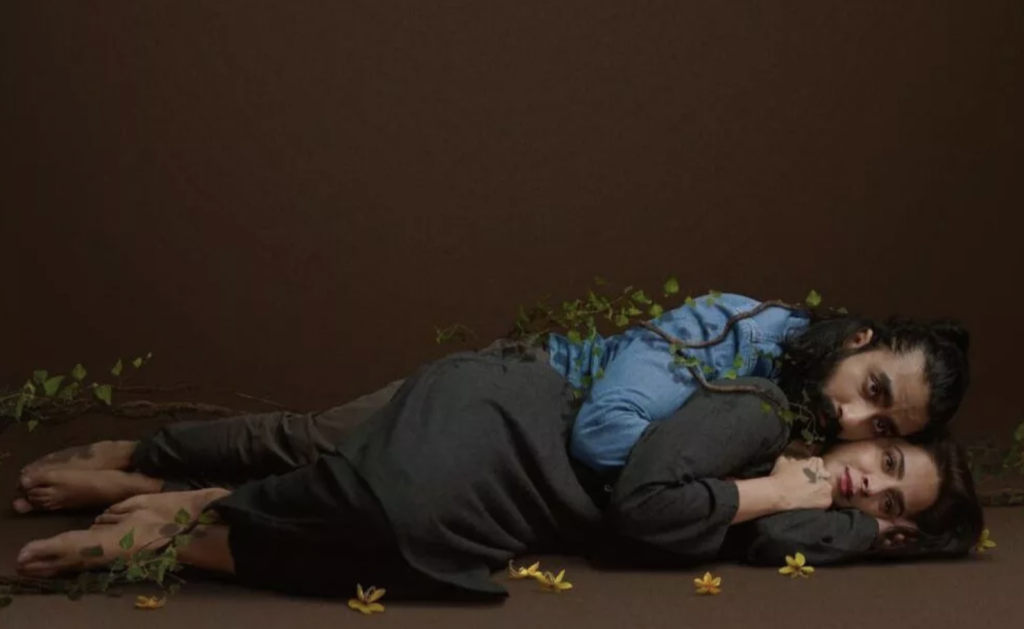 Similarly, Hamza Khawaja, in his debut role, comes off as a strong voice in the film as well. Although subdued in front of the charismatic acting abilities of Qamar, the actor does hold his ground with brilliant body language and expressions. The only place one could see him falter is his dialogue delivery, which rest-assured, with time, will definitely improve.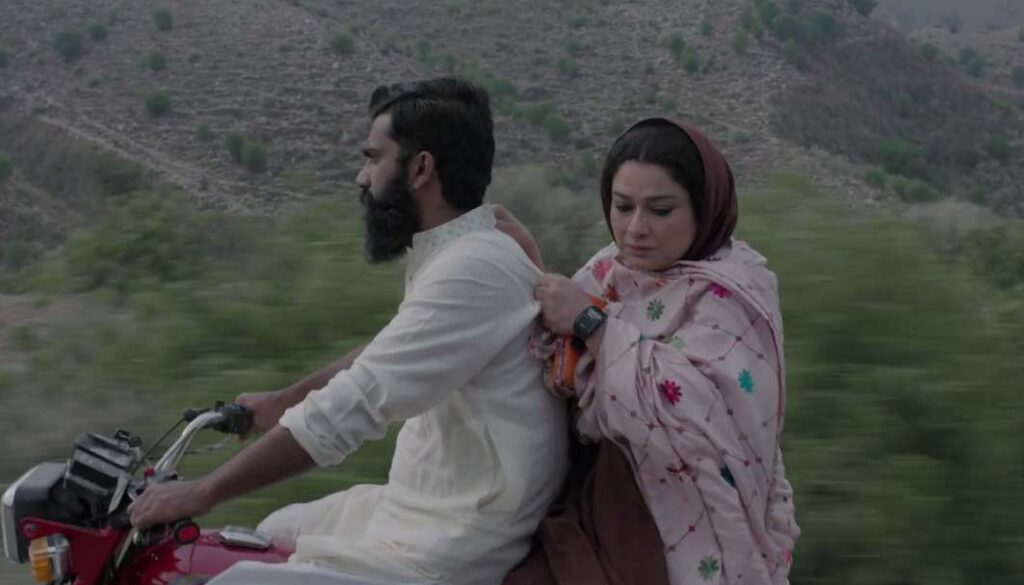 Apart from the protagonist roles, Kamli is one of the few narratives released in recent times that has beautifully developed supporting pivotal roles – case in point, Sania Saeed and Nimra Bucha. While the former is the anti-thesis to Hina, with her over-zealous religious beliefs and a nature that is obsessive, the latter is shown as a lonesome yet supportive individual who does have Hina's life in her mind – albeit for her own personal reasons.  The two, along with the acting skillset showcased by the lead pair, truly make Kamli a dazzling powerhouse of actors.
The Cast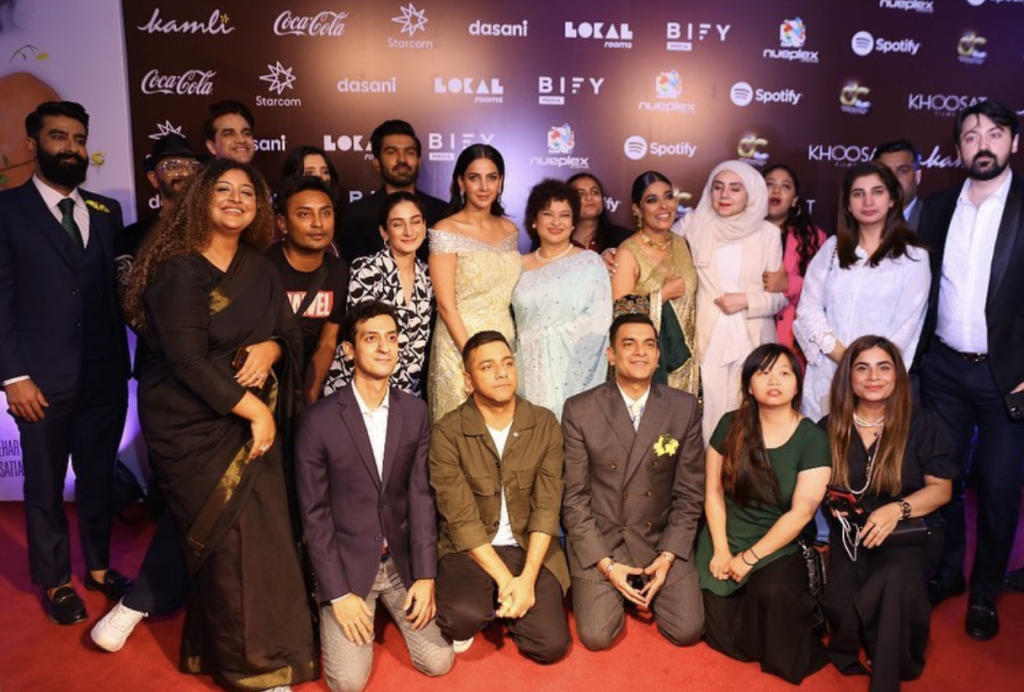 Ensuring that Kamli has all bases covered, Sarmad Khoosat fortifies the belief that a strong ensemble cast is as important as the narrative itself. Each name associated with the film has carved their own niche in the story, which is a testament to how well-developed each individual narrative is. From Saba Qamar simmering-down from her usual roles into one that is artisanally-crafted, to casting Hamza Khawaja as the lead opposite who brings in a much-needed subtle sensuality into the film, all has been well thought of.
The Direction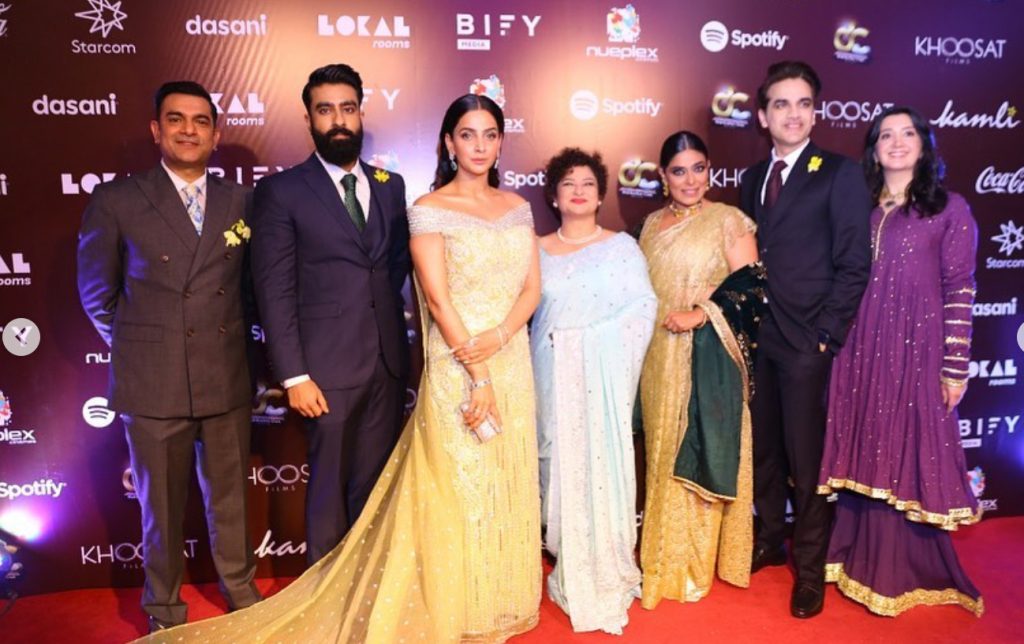 By now, it is undoubtedly clear that Sarmad Khoosat is the perfect ringleader when it comes to making each scene be crafted to perfection. Kamli too, follows the same suit. Each actor feels in place and each scene showcases a strong mise-en-scene, which only is possible when the director and the creative team behind the lens come into perfect confluence. Kamli in each scene gives proof of it. Every verdant foliage and each nook created for the actors to perform in speaks volumes of the thought-processes which have gone behind the project.
The Music 
It's rare to find a well-constructed background score in Pakistani films, and one could truly count on their fingertips the times such a feat has been achieved. Fortunately, Kamli adds to that number. Helmed by Saad Sultan with compositions by Zulfiqar Ali, Sohail Shahzad, and Izzat Majeed, each music score and soundtrack of the film holds its place strongly within the narrative. None of the music in the film feels unecessasry and on the contrary, creates the equilibrium required during each scene.
One must also mention how well Kamli pays tribute to the late legend Reshma Ji with 'Mainu Tu', which in all of its etherealness breathes life into the narrative and leaves us all poignantly remembering our late icon. Apart from Mainu Tu, the film features the magical vocals of Zeb Bangash, Atif Aslam, Zenab Fatima Sultan, amongst others.
Kamli releases for the audiences on June 3rd, 2022.