Pakistani entertainment industry has tons of outlets through which it creates palpable content for the audience, but one that is often the least looked at by the many television and film directors, storytellers and producers, remains animation series created for the youth of the country. Rare and few to come across, the lack of creating good, meaningful animated content for a majority population of the nation surely is an anathema that needs to be alleviated.
Fortunately, that's where the ISPR and GEO Productions have stepped in and introduced a new energetic series, Team Muhafiz!
Based on a comic book of the same name created by Imran Azhar and published by AzCorp Entertainment in 2015, Team Muhafiz became all the rage over the last seven years where its message to empower youth against the ills of society truly made avid readers understand the underbelly of Pakistan.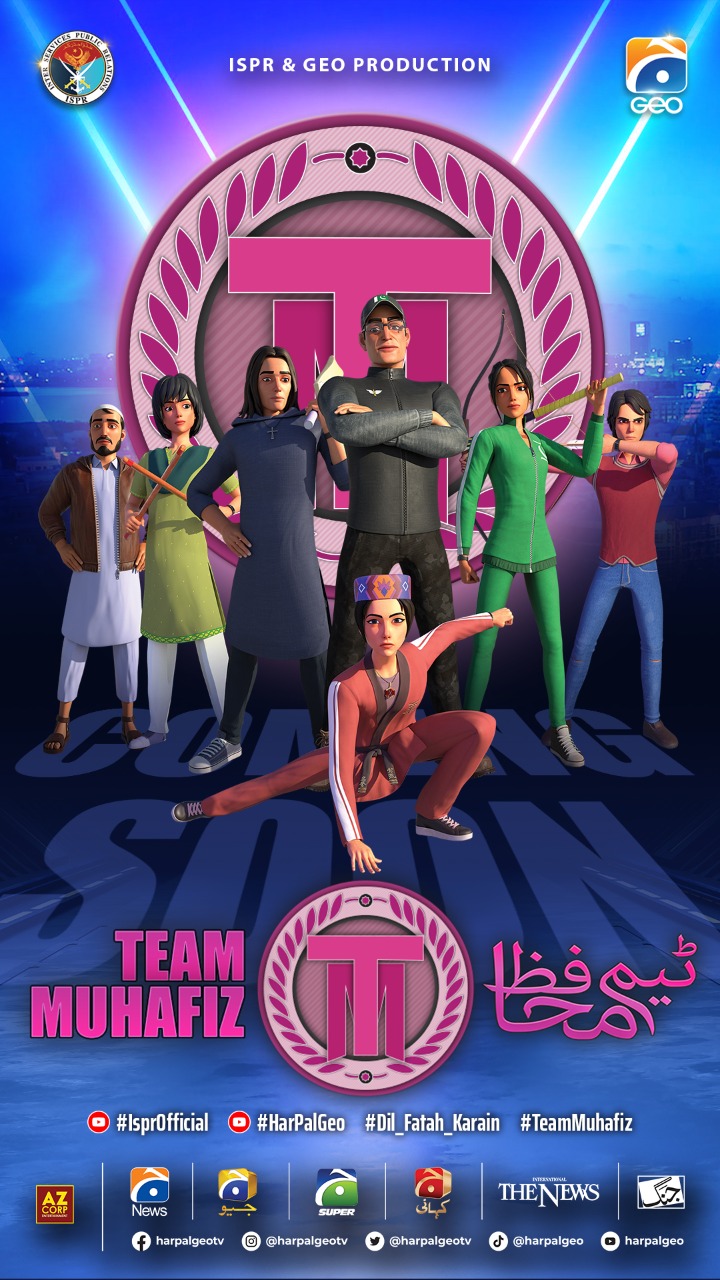 The series concept too, looks at the same as it creates an engaging animated thriller, based on powerful yet relatable stories of inspiring heroes that attract the youth of Pakistan and fight wrongs in their own ways.
It also aims to highlight social issues in a way that the blacks and whites of society become distinctive. To do this, the Team Muhafiz takes on themes that range from societal evils such as extortion, street crime, drug abuse, human trafficking, timber mafia, child labour, while also exploring global and local situations faced in a quotidian lifestyle.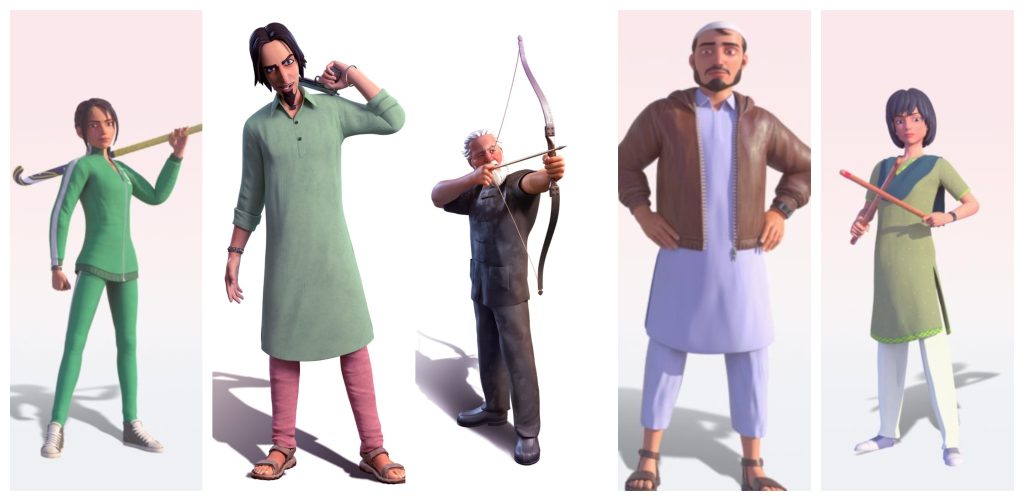 The series, which initially explored all of the above-mentioned themes through comic books, aims to turn the narrative into an even bigger one for a larger audience on television as ISPR and GEO Productions have made Team Muhafiz come to life and garner even more attention through a brilliant characterisation of each Muhafiz!
Starting off with a master archer Yu Hai Tao, who is a Chinese sensei tasked to train, Reza, the son of a foreign office diplomat.  We are then introduced to Farman, a retired SSG Havildar from Swabi, Khyber Pakhtunkhwa,  Parinaaz, a passionate girl who loves hockey and doing community work, Badshah Khan who is touted as an expert in coding and programming, Aarya, a tuition-tutor with lightening fast reflexes and a love for stick dancing, Mahnur, a Hunzai girl, who is also the first female martial art champion from Gilgit Baltistan and finally Zane, a cricket lover who truly represents every Pakistani cricket fan!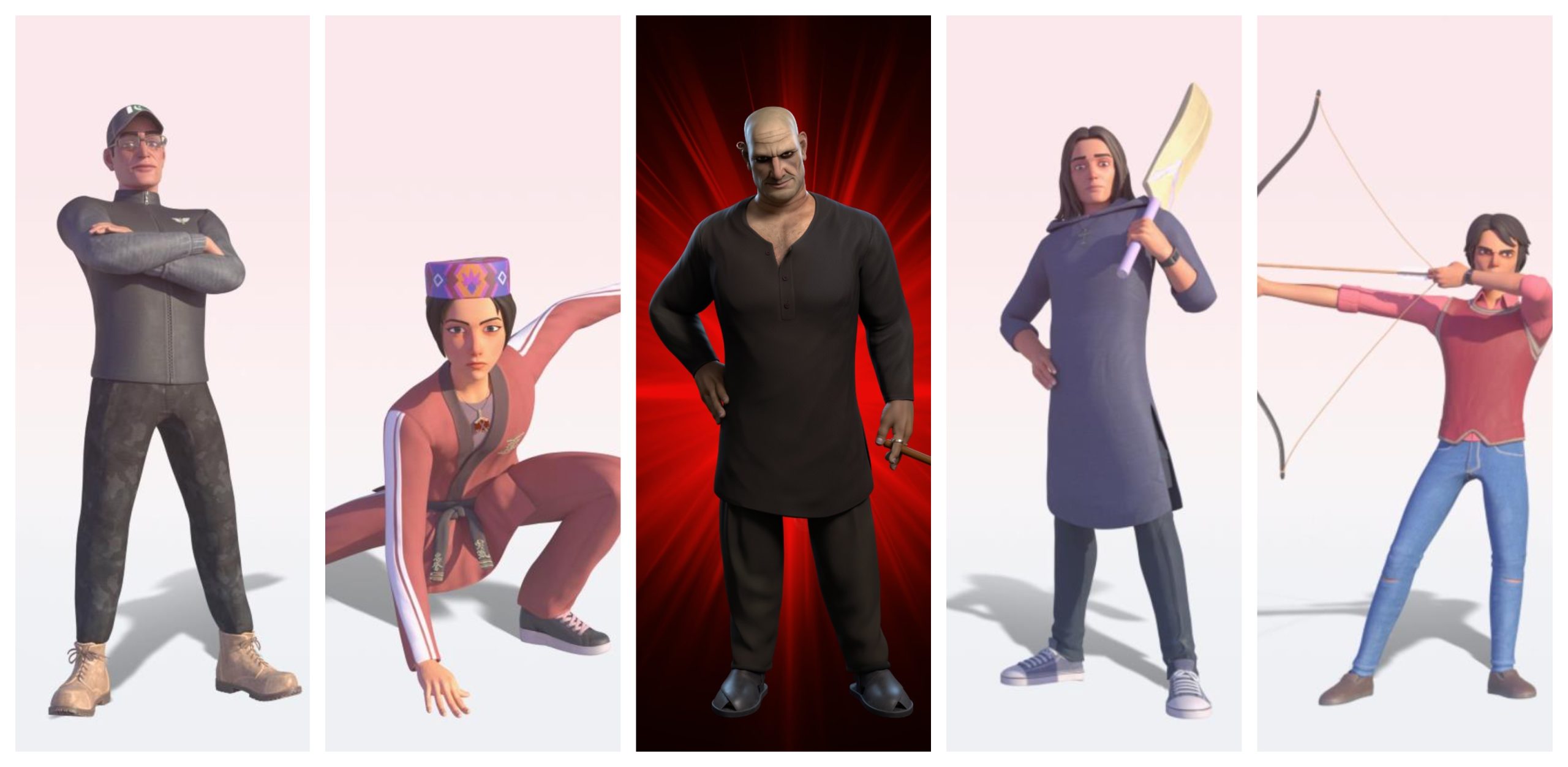 Each of these character is made even bigger with a stellar collaboration with some of the biggest celebrities in the country. Each character has been voiced by a major star, making this is a much-awaited animated series with full-on starpower!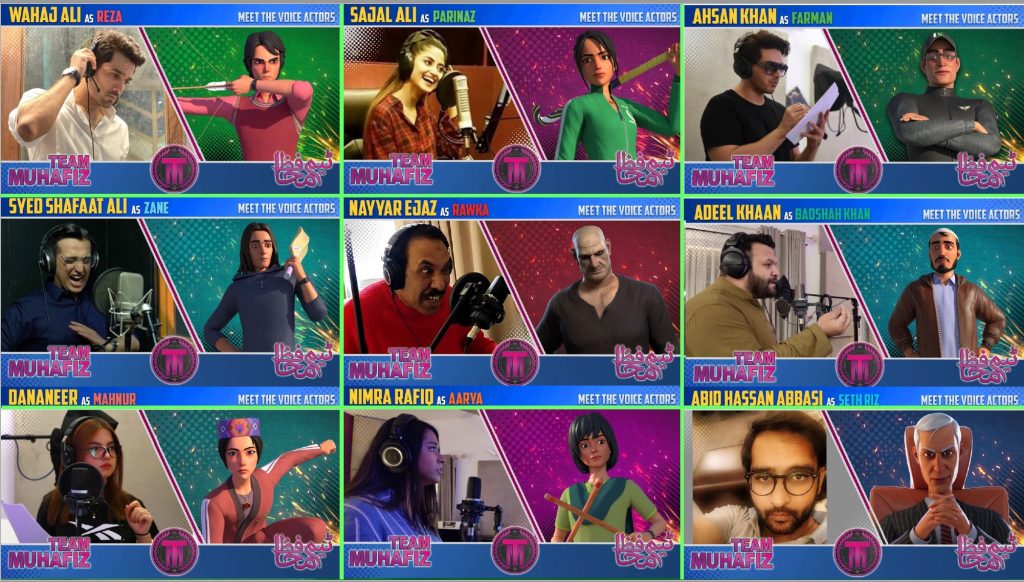 Taking over the roles, we will soon hear the voices of Wahaj Ali playing Reza, Sajal Aly as Parinaaz, Dananeer Mobeen as Mahnur, Ahsan Khan as Farman, Syed Shafaat Ali as Zane, Adeel Khan as Badshah Khan, Nimra Rafiq as Aarya and the uber-popular Nayyar Ejaz reprising another antagonist role as Rawka.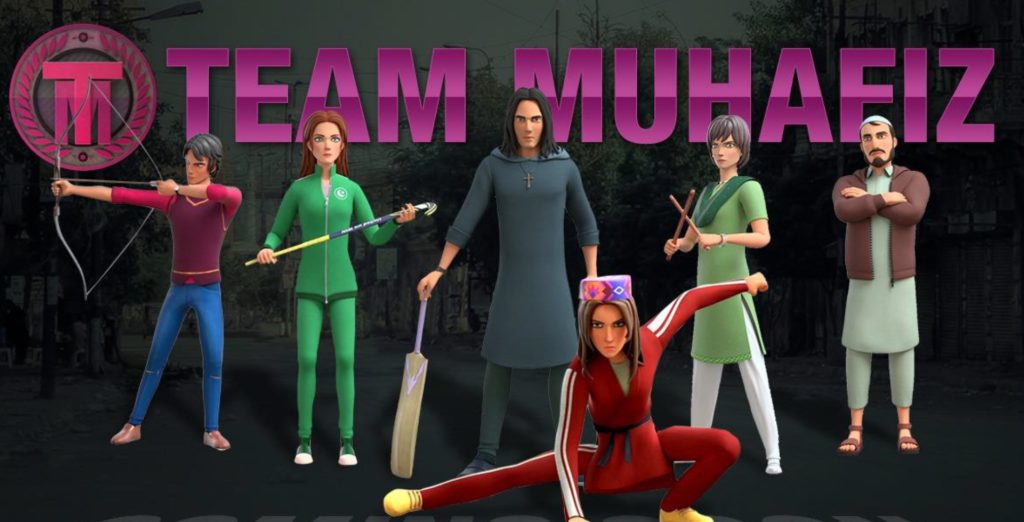 Aiming to first have the animated series out and then eventually turn it into a spectacular animated film, Team Muhafiz is a powerful piece of work that truly is the need of the hour. Not only does it provide a much-needed outlet for indigenous stories to be told, but it also paves way for more such animation series to make it to the forefront with stories that truly matter.
We know we're super excited, and we bet so are you!