2019 is edging towards its last few days, and it's the perfect time to look back at all the moments in cuisine that made Karachi the food hub this year. There were a plethora of new restaurants that opened up, and many out of them chose to go on their own path and bring the best of gastronomy to the countless foodies in the metropolis.
From desserts to fine dining, which restaurants shined the brightest this year? Diva explores…
Restaurant of the Year – Okra Test Kitchen

It came as a breath of fresh air in Karachi, and from its quick and wholesome food concept to the interiors of the quaint space next to the original restaurant, Okra Test Kitchen has ruled hearts throughout the year!
Best Pizza – POMO

Bringing the concept of good Italian pizza to Karachi, POMO proved to be the dark horse in the pizza game initially, but today can be considered one of the top-rated places for pizza in the city!
Best in Pakistani Cuisine – Kolachi

No one beats Kolachi when it comes to Desi food and we all can agree with that! From the piping hot cheese naans to the Hunzai kebabs, everything is top-notch and super scrumptious!
Best Burger – Mr Burger

A name in burgers that has been a Karachi staple since time immemorial, Mr. Burger is Karachi's most iconic name in the fast-food circuit and that's why we believe it still is the best place to find burgers in Karachi.
Most Innovative Restaurant – Yoshi's

When one thinks of innovation in cuisine in 2019 in Pakistan, no restaurant comes to our mind more than Yoshi's! They have changed the whole idea of what quirky cuisine could look like and we're honestly obsessed!
Best Pop Up Concept – Pinch & Co.

Pop-ups are a new concept in the gastronomic market in Pakistan, but it has come to reign supreme! One such example is Samar Hussain's popup restaurant, Pinch and Co., which has brought forward one amazing treat after another! Plus, no one does a better taco night than them!
Best Pan Asian – Cocochan

Cocochan came as a much-needed respite from the hackneyed Pan Asian market, and it has proven that there's so much more in this sort of cuisine than what we've received in the past!
Best Coffee – Esquires

Coffee isn't something that everyone can get right, but this New Zealand-based franchise has captured the Pakistani tastebuds perfectly! From their lattes to their flaky croissants, we've loved it all!
Best Chai – Brew Factory and Chai Master

Chai places have received quite a buzz this year, and out of many which have mushroomed all over Karachi, a few have proven to be as iconic as Chai Master and Brew Factory. Both places have their own USP and for those who love their late-night chai, these places are a godsend!
Street Food Icon – Burnes Road

If you visit Karachi or live here, chances are you have been to Burnes Road at least once, and you have fallen in love with the amount of variety you've seen! Be it the ever-popular fry kebabs or Rabri, you'll find it all here and so dirt cheap!
Best in Fine Dining – Okra

While Okra Test Kitchen proved to be one of the biggest sensations this year, the original, Okra restaurant, still remains the best in fine dining. There's never a wrong moment here, and everything that you get here is unique and delicious!
Best in Casual Dining – Xander's

Ever since its inception, Xander's has been a favourite in Karachi, and this year, we saw the restaurant bask in all its glory as it expanded in the metropolis. There's never going wrong with Xander's and that's a fact!
The New Entry – Adobo

Karachi never fails to surprise us in the number of different cuisines that can be found here, and that's why it's the perfect city to experiment with food. Adobo is one such example. From a myriad of Mexican dishes to famous Latino street food, it has it all!
Next Big Thing – Chef's Table Pakistan

Chef's Table Pakistan may sound like the name of a television series, but this restaurant is for sure better than that! There's a lot of potential in this joint and we bet 2020 holds a lot more for them!
Best Desserts – Thyme

Although the restaurant also does great fine dining, nothing comes close to the amount of deliciousness the desserts at Thyme possesses. From their mouthwatering Lotus Cheesecakes to their Tiramisu, it's just what the sweet tooth needs!
Innovation in Desserts – Delina

While many dessert places exist around the city, one that innovates with their tastes and presentation is the one we always love going to. Delina is the best example of that in 2019. They tried bringing something new to the metropolis, and everything they do works perfectly!
Most Underrated – Slamvich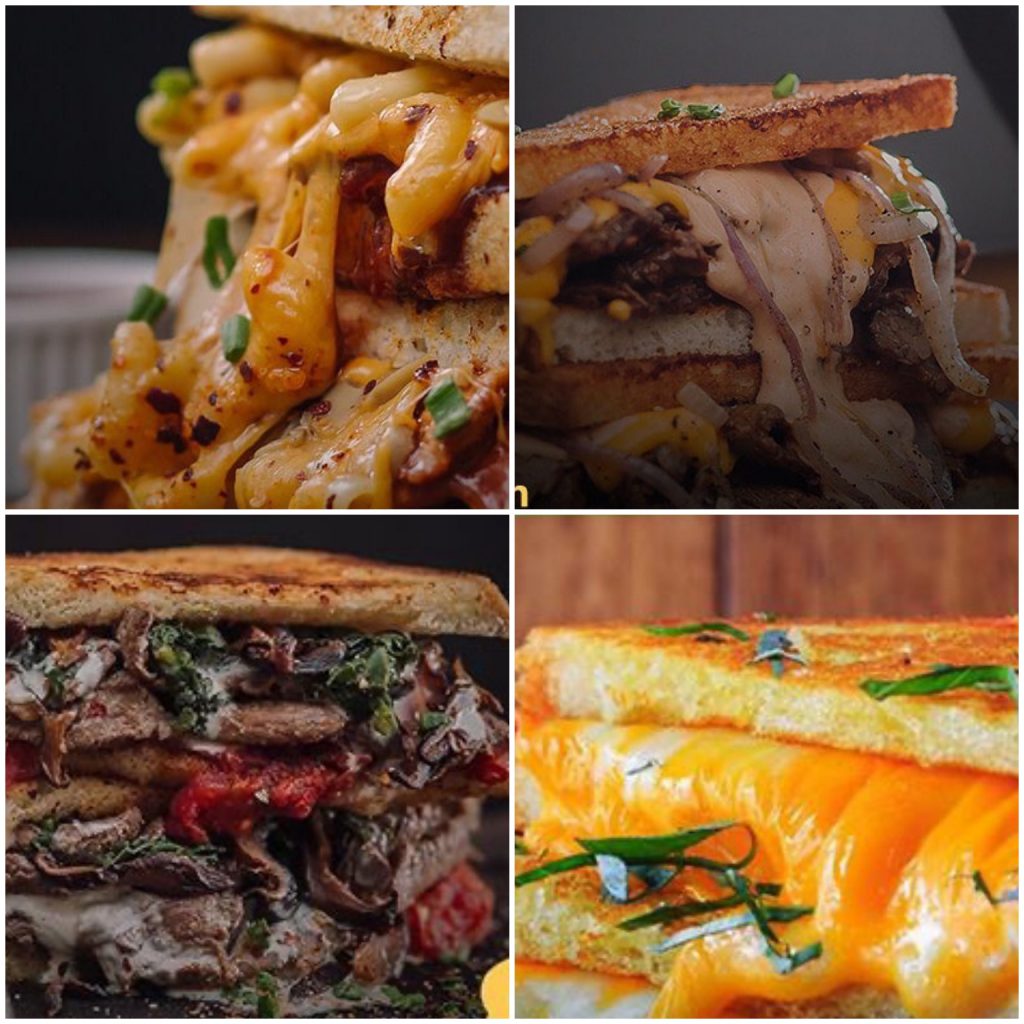 Who doesn't love a hot, grilled cheese sandwich right? Well, we do for sure and that's why we thought one place that didn't get as much attention as it should have gotten, had to be Slamvich. They are definitely the underdogs and we wish they get more spotlight in 2020!
Which restaurant has been your favourite? Tell us in the comment section below.