Pakistani television was a lot of things this year, but it was anything short of being boring. There were tons of TV plays that revolved around social stigmas, and even more that took over old-school narrative ideas and rehashed them into even more riveting stories. However, it was so much more than just that.
2019 was the year of pathbreaking stories, and at a time when we saw shows like Surkh Chandni and Ruswai, we also saw dynamic narratives like Khaas and Ishq Zahe Naseeb, which kept everyone glued to their television sets.
What made the biggest waves this year and what deserved a special mention as 2019 ends? Diva explores…
Best TV Play of 2019 – Ranjha Ranjha Kardi
In what became one of the most successful TV plays of the year, Ranjha Ranjha Kardi was the story that put Imran Ashraf and Iqra Aziz on the tier of top actors in the country. The play was a roller-coaster of emotions and we're sure no one is going to disagree if we crown it the best play of the year.
Most Popular TV Play of 2019 – Meray Paas Tum Ho
One of the biggest sensations to hit our television sets in 2019, Meray Paas Tum Ho came and conquered our hearts effortlessly. Be it the storyline or its twists and turns which are keeping the masses happy and glued, it had all the right ingredients to become the most popular TV play this year.
Most Thrilling TV Play of 2019 – Cheekh
It all started with a mystery and through its many episodes starring Saba Qamar, Emmad Irfani and Bilal Abbas Khan, it kept us riveted by its whodunnit storyline. Cheekh was definitely a thriller we will miss and really something we wish to see more the likes of on our television sets.
Best TV Play with a Purpose – Surkh Chandni
A TV play that not only won hearts over with its emotional narrative but also left everyone thinking about the prevalence of acid attacks in Pakistan, Surkh Chandni was one of the most important TV plays on the air in 2019. It was essential in making the masses understand the issues faced by countless women in the country and this play was one in the right direction.
TV Play That Stood Out – Ishq Zahe Naseeb
A TV play that is one for the books, Ishq Zahe Naseeb came as one of the most surprising narratives to be air this year. There's a ton of mystery in the show, and with each episode, it keeps meatier and meatier. This is what a good TV play should look like and we're glad we got to see it in 2019!
Most Anticipated TV Play of 2019 – Aangan
With an ensemble cast starring some big names like Sajal Aly, Ahad Raza Mir, Mawra Hocane, Ahsan Khan, and Sonya Hussyn amongst others announced, Aangan was one of the biggest television plays to hit the screens this year. However, despite its large cast and a riveting storyline, it couldn't do as much in terms of popularity than what was expected.
TRP Breaker of 2019 – Bharosa Pyar Tera

In addition to consistently high ratings, its episodes trending on Youtube, and being one of the 3 most searched dramas on Google in 2019 Bharosa Pyar Tera was a flag bearer in one more account. It showcased the entertainment house's strategic development in broadcasting format, as the 1-hour show ran for five days a week, which was a creative and strategic first.
TV Play We Are Currently Addicted To – Ehd-e-Wafa
A narrative about friendships and sacrifices with all the homages to PTV's classic Alpha Bravo Charlie, 2019's latest sensation that has everyone glued to their TV sets has to be Ehd e Wafa. Starring Ahad Raza Mir, Ahmed Ali, Vaneezah Ahmed, Osman Khalid Butt, Zara Noor Abbas, Alizay Shah, and Wahaj Ali, amongst others, it's an interesting TV play we're sure will get even better, episode by episode.
Best Actor in a Negative Role – Bilal Abbas Khan for Cheekh
Veering away from his boy next door image, Bilal Abbas Khan made a bold move by choosing to go for the role of Wajih in Cheekh, but truly, how beautifully it paid off! His acting skills shined bright throughout the narrative and with all that we saw of him on television, we hope we get to see even more in 2020.
Best Actor in a Supportive Role – Rehan Sheikh for Inkaar
A role that was quite pathbreaking for Pakistani television narratives, Rehan Sheikh in Inkaar finally brought forward the idea of supportive parents, especially fathers, which wasn't seen in our TV plays as such. His role as Hafiz Ilyas proved to be quite the rage and was truly refreshing to see!
Most Underrated Actor of 2019 – Affan Waheed
Although he's been a part of the industry for more than a decade now, 2019 was finally the year for Affan Waheed. His role in TV plays like Do Bol made him the breakout star of the year, and proved that he can do so much more than what was expected. If there's truly a name that was underrated, it was Affan Waheed. Here's to seeing much more of him in 2020!
Actor to Watch Out For – Ali Rehman Khan
He's had his fair share of success in films, but this year, his role in Khaas also put him back on the map for the television audiences. He perfectly fit the character of the narcissistic Ammar and his skillset shined bright, which makes us believe that 2020 will be the year we get to see more of Ali on TV!
Most Versatile Actor –Ahad Raza Mir
An actor who started the year off with a role as dynamic as Jameel in Aangan and ends it with two different roles like Saad in Ehd-e-Wafa and Amanullah Khan in Yeh Dil Mera, Ahad Raza Mir has proven that he can rule television with his versatility in acting. Each of his roles has been different than the other, and he's given them all his full hundred percent.
The Dependable Actor of 2019 – Junaid Khan
He's been a name who has done his fair share of struggle in the start but has reached a point where he's the name to go to for a good role on television, and 2019 proved it for Junaid Khan. He was seen in Yariyaan, Kamzarf and Mohabbat Na Kariyo, and in all three shows he proved to be one of the most bankable names in the industry.
New Big Thing (Male) – Zahid Ahmed for Ishq Zahe Naseeb
Despite Zahid Ahmed coming into the industry a few years ago, it took a role like Sameer in Ishq Zahe Naseeb to make him come into his own. His acting skillset has impeccably shined with the TV play and if Ishq Zahe Naseeb is anything to go by, we believe he's surely the new big thing on television sets.
Most Popular Actor of 2019 – Humayun Saeed for Meray Paas Tum Ho
If there's been one name on our television sets who has ruled the roost for decades, it's Humayun Saeed, and 2019 was going to be no different. Currently the lead hero of Meray Paas Tum Ho, Humayun once again proved he's the most popular name of the industry and no one can come to his level of success.
Best Actor of 2019 – Imran Ashraf for Ranjha Ranjha Kardi
It was the year that Imran Ashraf rose to superstardom, and he has Ranjha Ranjha Kardi to thank for that. His role as Bhola was one of the best display of an acting repertoire seen on television, and he proved that nobody could beat his bravura skills.
Most Underrated Actress of 2019 – Yumna Zaidi
Part of three different TV plays this year, Yumna Zaidi proved her mettle like no one else in 2019. Be it Inkaar or Ishq Zahe Naseeb, she's been a powerhouse of acting on the screen and has quite effortlessly shut down her haters. If there's someone we think was underrated but winning it, it was Yumna!
Actress to Watch Out For – Sana Javed
Her eponymous role in Khaani last year put her on the map, but it was in 2019 that her powerful performance in Ruswai made her a household name. She was brilliant in her acting skills and if her roles – which go from strength to strength – are anything to go by, then 2020 is surely going to be her year!
Most Versatile Actress– Sajal Aly
Sajal Aly is an actress whose acting repertoire has a myriad of different facets to it, and 2019 was just a proof of that. Be it her role as Chammi in Aangan or Momina Sultan in Alif, she's done it all with utmost perfection and with true dedication to her roles.
New Big Thing (Female) – Hira Mani
She's been quite an underrated name in the past, but in 2019, Hira Mani finally made it big. From her ultra phenomenal TV play like Do Bol, the mysterious narrative of Bandish, or a drama like Ghalati, she's broken paths with all of them. We surely believe she's the name that will rule the roost soon!
Actress That Made Us Emotional – Sohai Ali Abro in Surkh Chandni
Surkh Chandni had a narrative that would have made any sane person emotional through its running, but more than that, it gained its immense popularity thanks to the amazing acting skills by Sohai Ali Abro. She was phenomenal throughout the TV play, and for anyone who watches Pakistani television religiously, she surely had the most emotion-inducing performance of 2019.
Most Popular actress of 2019 – Ayeza Khan for Meray Paas Tum Ho and Iqra Aziz for Ranjha Ranjha Kardi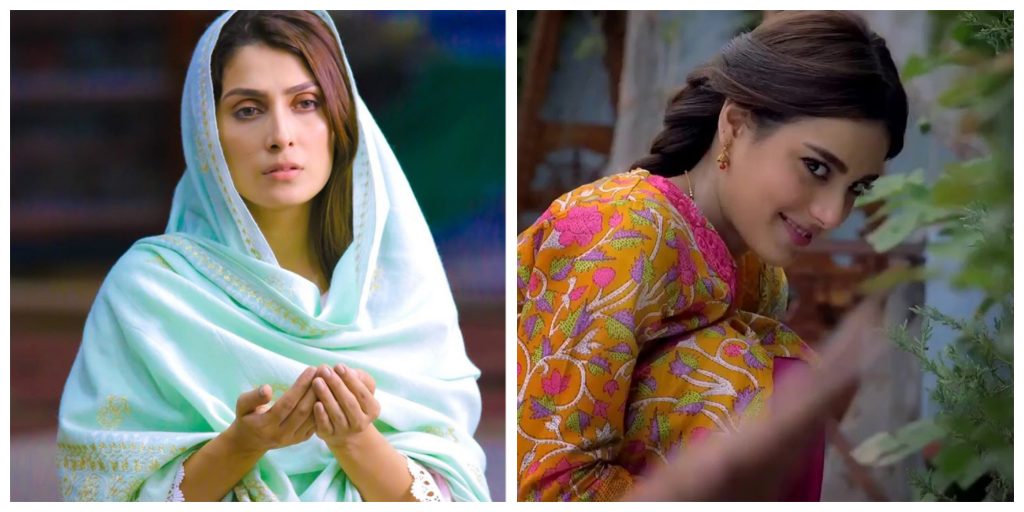 2019 was a long and unique year for television and many actresses proved their mettle. Thus, it would be unfair to name one actress as the most popular of 2019 as Iqra Aziz started the year with utmost popularity and Ayeza Khan is ending it with being on the top. Both actresses achieved superstardom with their roles in Meray Paas Tum Ho and Ranjha Ranjha Kardi this year and we hope 2020 continues with that success chart.
Best Actress of 2019 – Saba Qamar for Cheekh
After proving she's the big gun of 2019 by becoming the face of Lux and a successful Bollywood stint with Hindi Medium, Saba Qamar also proved she's far from being distant from television. She returned to our screens with Cheekh and what a beautiful comeback it was! She proved that no one does it better than her and in the end, became the queen of television in 2019!
Best TV Director – Nadeem Baig for Meray Paas Tum Ho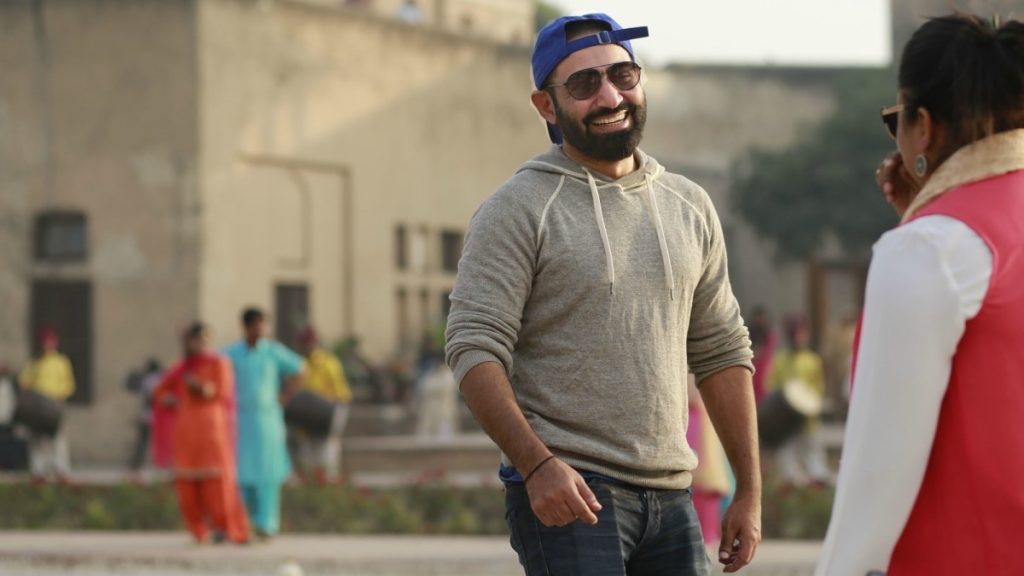 It takes a super successful director to make a show as popular as Meray Paas Tum Ho, and Nadeem Baig proves it. Be it his film stints that always end up being the highest-grossing or his great chemistry with Humayun Saeed on both film and television, he's been a great source of brilliant story directing and 2019 was surely his year.
Best TV Writer –Faiza Iftikhar for Ranjha Ranjha Kardi
A show like Ranjha Ranjha Kardi was not just pathbreaking thanks to the acting skills seen on the show, but majorly because of the riveting story by Faiza Iftikhar which kept the audiences glued to their television sets. Her narratives are always a cut above the rest and much like her past successful shows like Dil Lagi, Ranjha Ranjha Kardi too stood out for his uniqueness.
Best OST of 2019 – Do Bol
OSTs are like the soul-breathers of a TV play, and 2019 was a pure delight when it came to the list of the ones that became successful. However, amongst many, one of the most popular OSTs this year remained Ja Tujhe Maaf Kiya from Dol Bol.
Best TV Channel for Entertainment in 2019 – ARY Digital
From providing some of the top entertainment content to the masses to producing some of the most riveting narratives, ARY Digital remained at the top of its game in 2019. There were shows that made us think such as Surkh Chandni and some that kept us nailed to the edge of our seats like Meray Paas Tum Ho, but each was better than the other. In all true sense, ARY remained the TV channel for entertainment to beat this year.
Most Popular Production House of 2019 – SixSigma Plus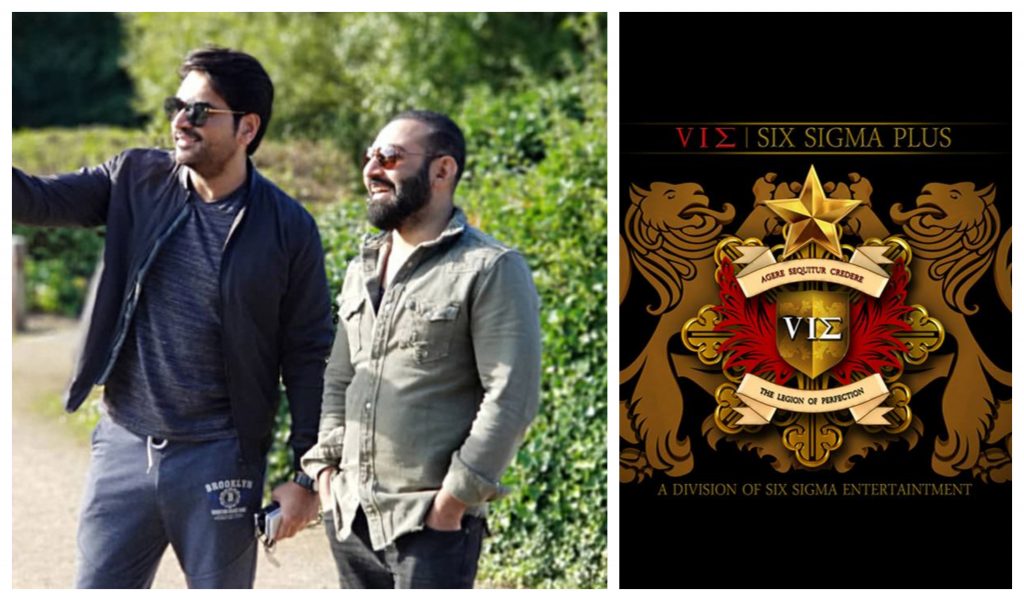 With about seven TV plays under its belt in 2019, Humayun Saeed and Shahzad Nasib's Six Sigma remained one of the most popular production houses to produce narratives this year. Be it, Do Bol, Surkh Chandni or Meray Paas Tum Ho and Ruswai, each of their dramas have been successful on ARY Digital, one after another.
Most Pathbreaking Production House of 2019  – 7th Sky Productions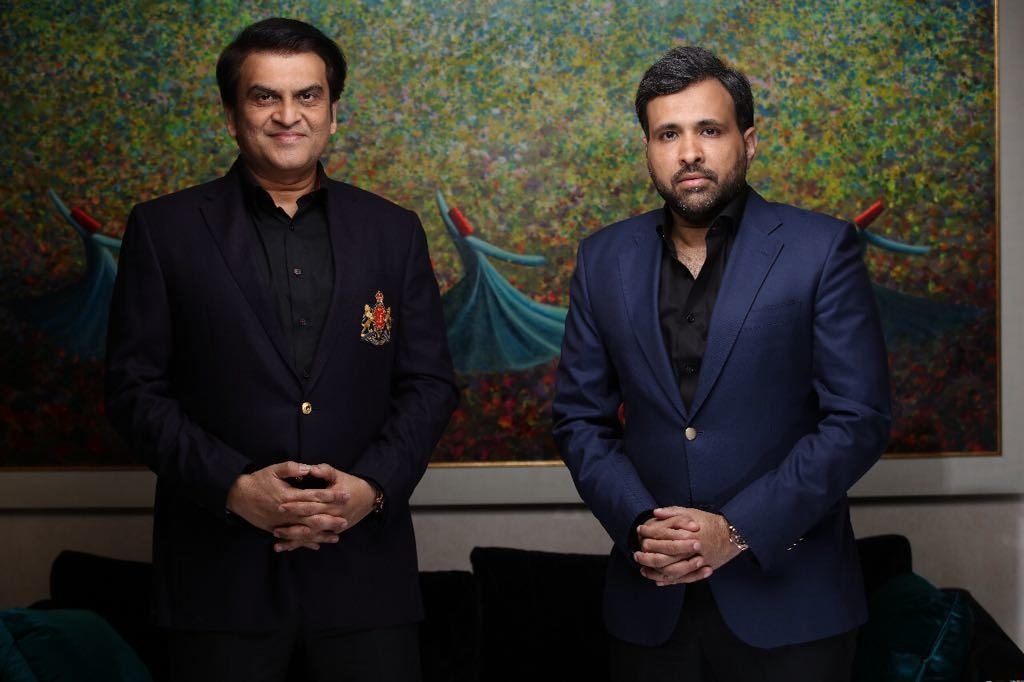 The team that broke records with Khaani in 2018, 7th Sky Productions continued their successful rise as a pathbreaker in 2019 by diversifying their content.  Both Abdullah Kadwani and Asad Qureshi continued to produce shows that were TRP drivers for GEO Television, and with shows like Ramz e Ishq, Kahin Deep Jalay, and Darr Khuda Se, they are ending their year in entertainment on an impressive note.
Best Comeback to Television – Hamza Ali Abbasi, Sanam Baloch, and Nadia Jamil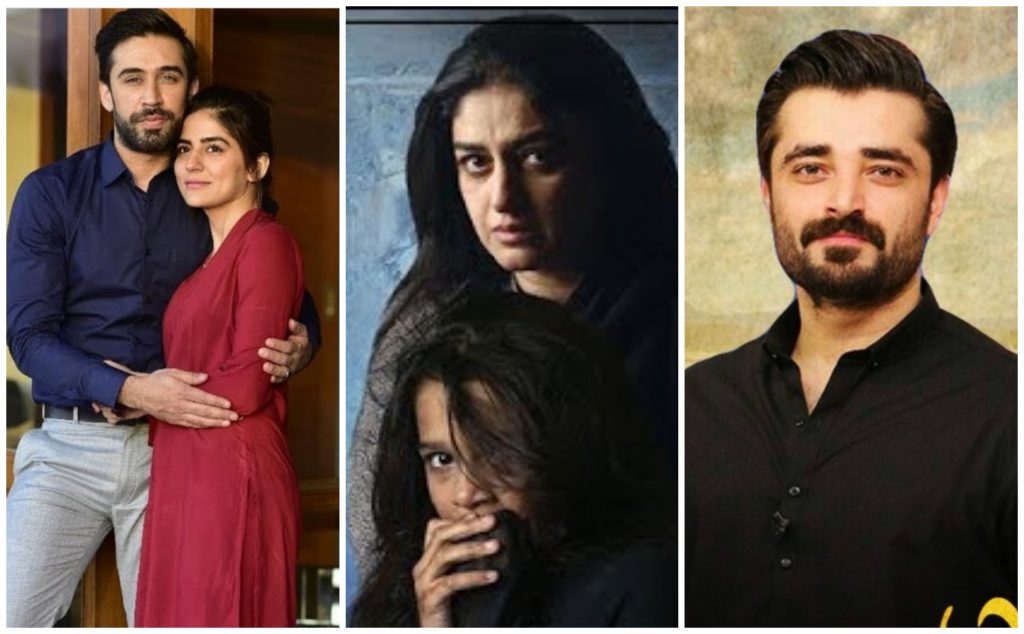 There are some actors whose sabbatical from television makes you miss them profusely and both Hamza Ali Abbasi, Sanam Baloch, and Nadia Jamil are such names. Whilst Hamza returned to our televisions probably for the last time with Alif, both Sanam and Nadia created waves with her comeback in Khaas and Damsa, respectively. As the year ends, all three are surely names we are happy to see back on TV!
Made us Proud in 2019 – Khaani Getting on Netflix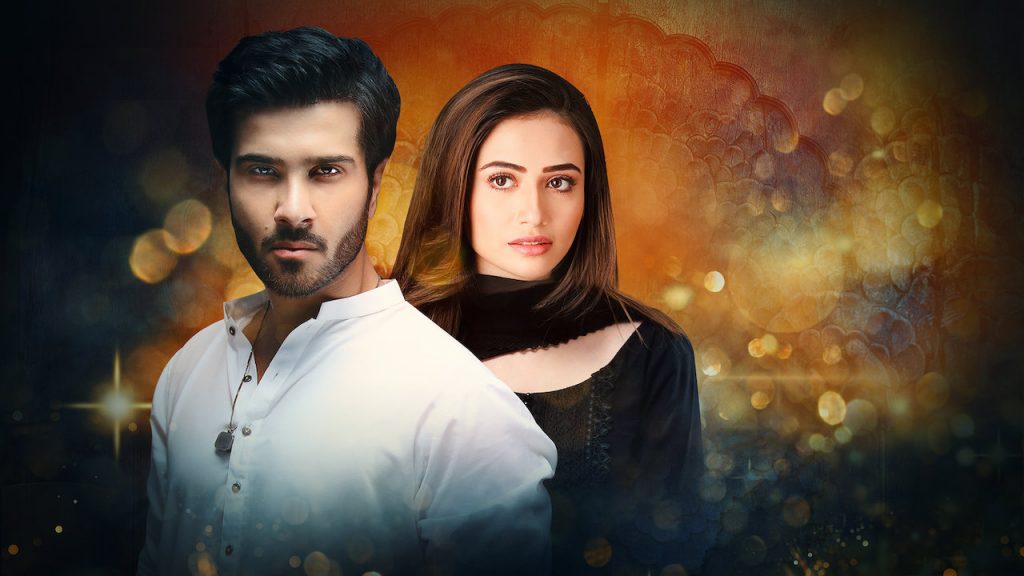 Breaking the dry spell of Pakistani content on the popular internet streaming website, Netflix, Khaani came as a breath of fresh air on the platform after a drama hiatus of years. The last show to get uploaded on the sit had been Sadqe Tumhare, and thus, seeing content such as the Sana Javed and Feroze Khan starrer on Netflix is a breath of fresh air.
Which Pakistani TV play was your favourite this year? Tell us in the comment section below.