The award seasons are back after the COVID-19 scare delayed a plethora of them a few months ago, and once again Hum Network has taken the lead in pioneering a new way of award shows in Pakistan with their latest venture, The Hum Social Media Awards powered by Facebook!
Scheduled to go live soon, the award show is a new approach to the world of award shows, heralded by the powerful team at Hum.
"Social media is the most efficient medium to market not only your content but also products and services.  Particularly in the post-Covid-19 scenario, more and more businesses have adjusted their marketing strategies and shifted their focus towards social media to engage customers and increase sales," revealed Hassan Jawed, the head of Digital at Hum Network.  "We believe that this is the right time to introduce Pakistan's first digital awards show to celebrate and honour creative content creators, celebs, individuals and businesses who have proved their mettle."
Ushering in the new era where an international collaboration with Facebook has become possible, the team behind the awards has worked night and day – often burning the midnight oil – to come up with an experience that every audience member would be able to enjoy from the comfort of their homes, yet feel as if they are there!
Speaking about this new achievement, President of the Hum Network, Sultana Siddiqui too, recognised the importance of digital spaces.
"Social media has the power to engage and motivate on a global scale. It is an appropriate time that we recognize and celebrate all the inspiring individuals working in different fields of entertainment genre, who have proved their mettle digitally with years of hard work and dedication," she told Diva.  "I am very proud of this initiative as this is the first time that a TV channel in Pakistan has collaborated with Facebook to recognize the potential of social media."
What are the things Diva can reveal and the audiences should be looking forward to? Here's the lowdown…
There Are 16 Categories To Be Excited For!
Boasting sixteen different categories, Hum Social Media Awards are giving a tough competition to many others. Yet, in many ways, it has triumphed them with a refreshing list of nominations and categories that cover all aspects sans bias!
Here are the categories and nominees you should be excited for:
ENTERTAINMENT
1. Most Popular Actor – Male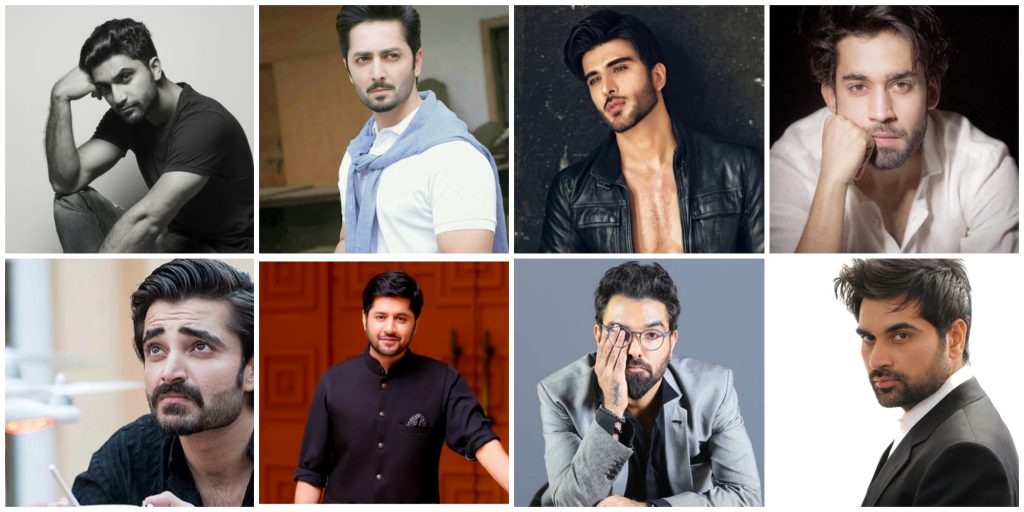 Danish Taimoor, Humayun Saeed, Imran Abbas, Imran Ashraf, Yasir Hussain, Ahad Raza Mir, Bilal Abbas Khan, and Hamza Ali Abbasi
2. Most Popular Actor – Female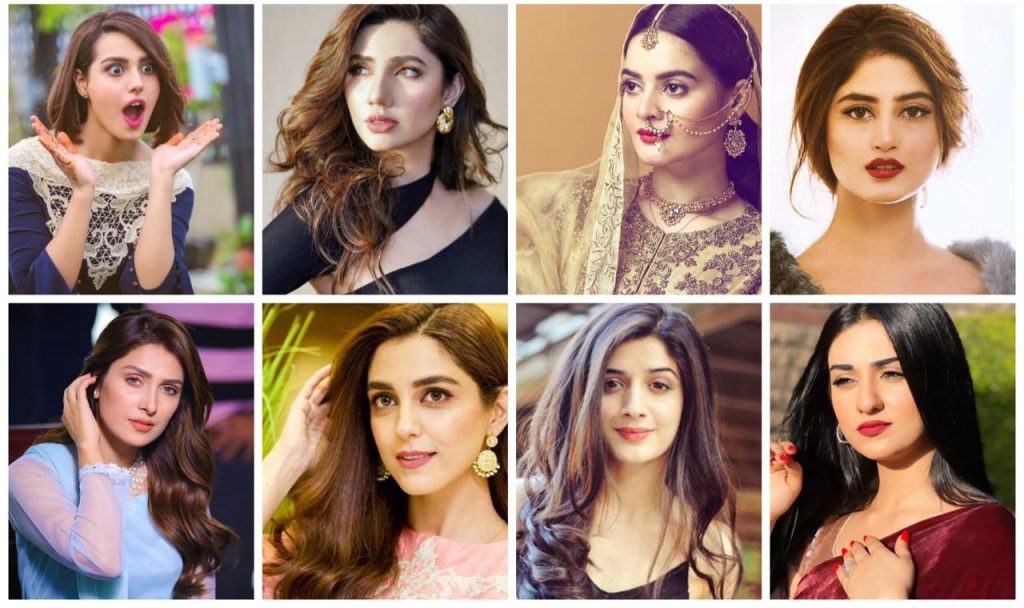 Ayeza Khan, Iqra Aziz, Mahira Khan, Maya Ali, Minal Khan, Sajal Aly, Mawra Hocane, and Sarah Khan
3. Most Popular On-Screen Couple
Ayeza Khan & Humayun Saeed, Hira Mani & Affan Waheed, Zara Noor Abbas & Osman Khalid Butt, Sana Javed & Mikaal Zulfiqar, Yumna Zaidi & Bilal Abbas Khan, and Sajal Aly & Ahad Raza Mir
4. Most Popular Off-Screen Couple
Sajal Aly & Ahad Raza Mir, Ayeza Khan & Danish Taimoor, Hira & Mani, Urwa Hocane & Farhan Saeed, Zara Noor Abbas & Asad Siddiqui, and Aiman Khan & Muneeb Butt
MUSIC
5. Most Popular Music Artist – Male
Atif Aslam, Ali Zafar, Sahir Ali Bagga, Farhan Saeed, Asim Azhar, and Bilal Saeed
6. Most Popular Music Artist – Female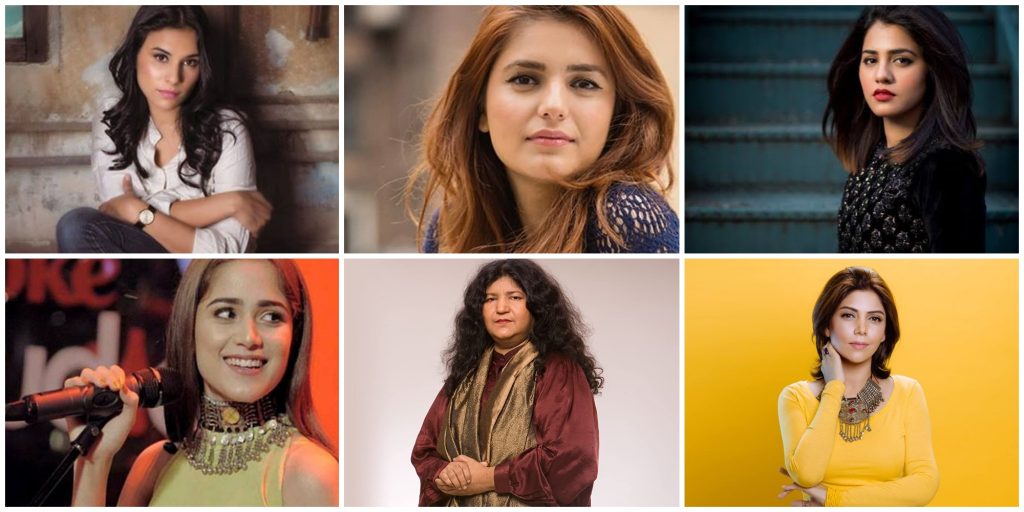 Aima Baig, Momina Mustehsan, Abida Parveen, Hadiqa Kiani, Zoe Viccaji, and Quratulain Balouch
FASHION
7. Most Popular Model Male
Aimal Khan, Hasnain Lehri, Omer Shahzad, Shahzad Noor, and Subhan Awan
8. Most Popular Model Female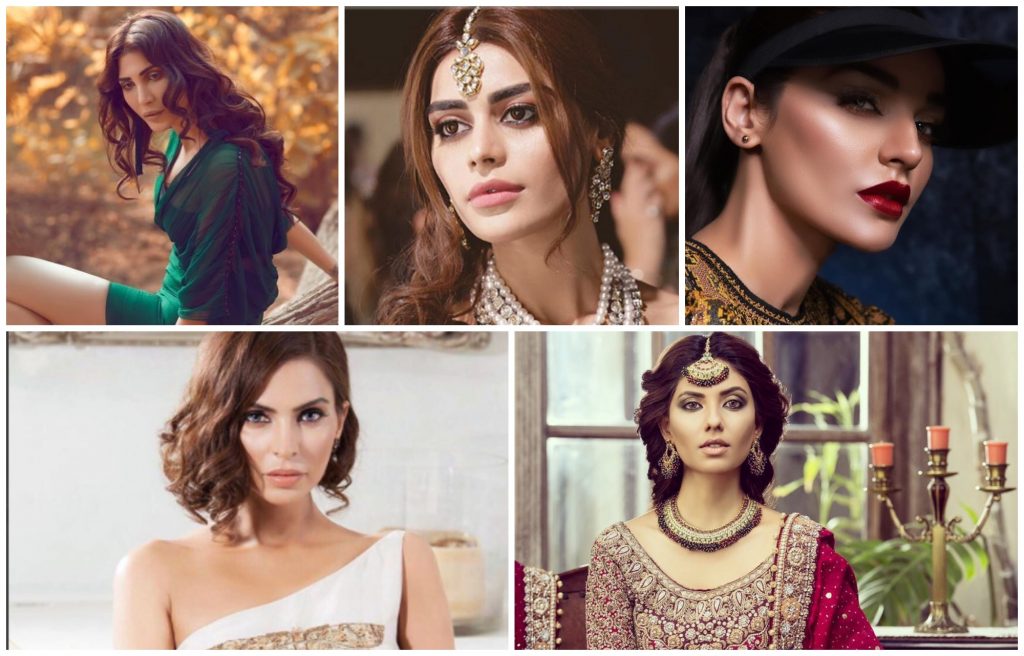 Abeer Rizvi, Fouzia Aman, Sadaf Kanwal, Sadia Khan, and Sunita Marshall
9. Most Popular Designer
Maria B., Zainab Chottani, Sana Safinaz, Faraz Manan, Zara Shahjahan, Asim Jofa, Nomi Ansari, and Ali Xeeshan
10. Most Popular Brand
Maria B., Agha Noor, AlKaram, Élan, Khaadi, Lime Light, J., and Sana Safinaz
11. Most Popular Makeup Artist
Natasha Salon, Sara Salon and Spa, Kashee's Beauty Parlour, Wajid Khan, Adnan Ansari, Omayr Waqar, Shoaib Khan, and Baber Zaheer
SPORTS
12. Most Popular Sports Personality
Shahid Afridi, Shoaib Malik, Baber Azam, Hassan Ali, and Muhammad Amir
HOST
13. Most Popular Television Host (Entertainment)
Nida Yasir, Fahad Mustafa, Ahsan Khan, Danish Taimoor, and Aamir Liaquat Hussain
14.  Most Popular Web Show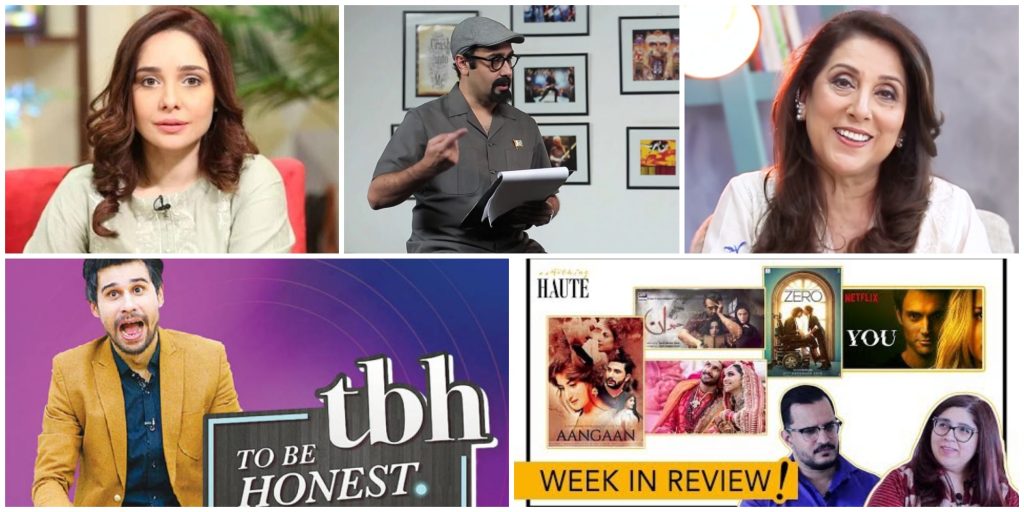 Juggun Kazim, Rewind with Samina Peerzada, Something Haute – Week In & Weekend Review, To be Honest, and Voice over Man
15. Most Popular Content Creator
Zaid Ali T, Shahveer Jafry, Rahim Pardesi, P 4 Pakao, CBA – Arsalan Naseer, Bekaar Films, The Idiotz, and Karachi Vynz Official
16. Most Popular Social Media Portal (Entertainment)
Diva Magazine Pakistan, HELLO! Pakistan, FHM Pakistan, Niche Lifestyle, Sunday Times, Behtareen.pk, Galaxy Lollywood, and Something Haute
The Awards Are Being Hosted By Yasir Hussain and Mooroo
Another thing, apart from the nominations that honestly has us excited has to be the hosts of the event! Both Yasir Hussain and Mooroo are known to be fiery personalities, and they have a unique sense of humour, which we're sure will keep the show excitable!
The Transmission Will Be Streamed Live from Hum Network Official Page
Running from Hum Network's official Facebook page, the awards will be available for all to see. In a way, this is a feat in making sure that everyone who is a fan of Pakistan's entertainment and fashion industries are able to watch it from wherever they are, live!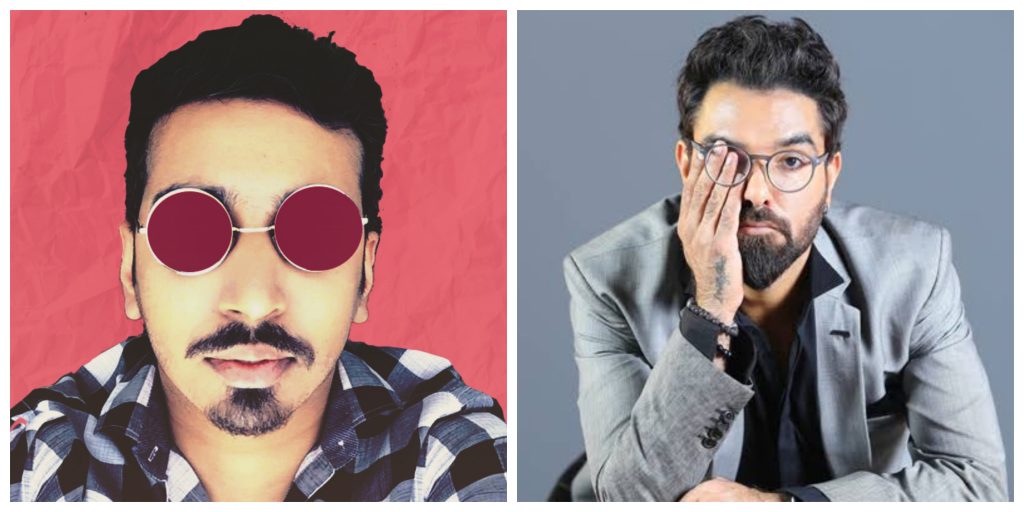 Asim Azhar Will Be Performing With His Live Band
Asim Azhar has proven his mettle time after time, and now he's going to be doing that again with a live performance for the award show! The audiences will be able to enjoy the brilliant vocals of the Tum Tum singer from home!
There Will Be Live video calls To The Winners
Another fun moment from the show we're sure the audiences are going to love are the live calls the winners will be getting when they emerge victorious! We bet this is going to be fun as we get to see the celebs enjoying the show along with their fans.
This Will Be The First Time Hum Network & Facebook Are Collaborating To Recognise Talent
It's always a huge deal when Pakistani conglomerates are able to strike deals with international players, and this collab is one such example. Never has this happened that two huge key media magnates come to the same table to recognise the talent of Pakistan – both on digital and conventional spaces!
Speaking about this, the Head of Media Partnerships,Facebook- Pakistan, Hassan Salahuddin also spoke to Diva.
"It is exciting to see how rapidly Pakistan's digital landscape has evolved over the past few years, and we are looking forward to presenting the country's first-ever social media awards with HUM," he said. "Content creators have built a unique place in our day-to-day lives by entertaining, inspiring and educating us. It is heartening to see them receive acknowledgement and appreciation for their hard work, and we are happy to extend our support."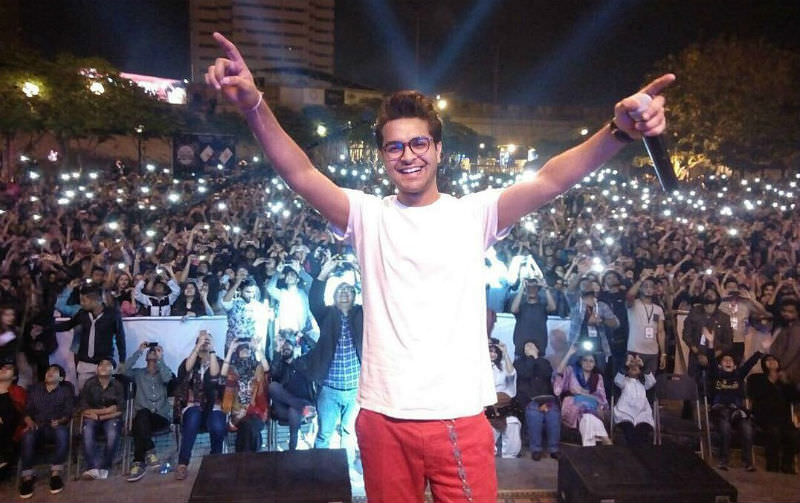 The Selection Criteria For Nominees Will Be Through Facebook Authentication Tool
Adding on to the magic of having Facebook as an official partner, the fans can also be sure that their opinions will be heard and used in the process to find out the winners! All the popularity votes will be checked through the Facebook Authentication Tool to ensure true votes go to the deserving winner! Now, this is transparency we all love!
The Audiences Can Vote For Their Favourites Via Official Website Link
We love when Pakistanis from all over are welcomed into the voting process and that's why we just adore the Hum Social Media Awards' voting process! Open to all local and abroad-living Pakistanis, the audiences will be able to vote for their faves via the official Hum Network website link!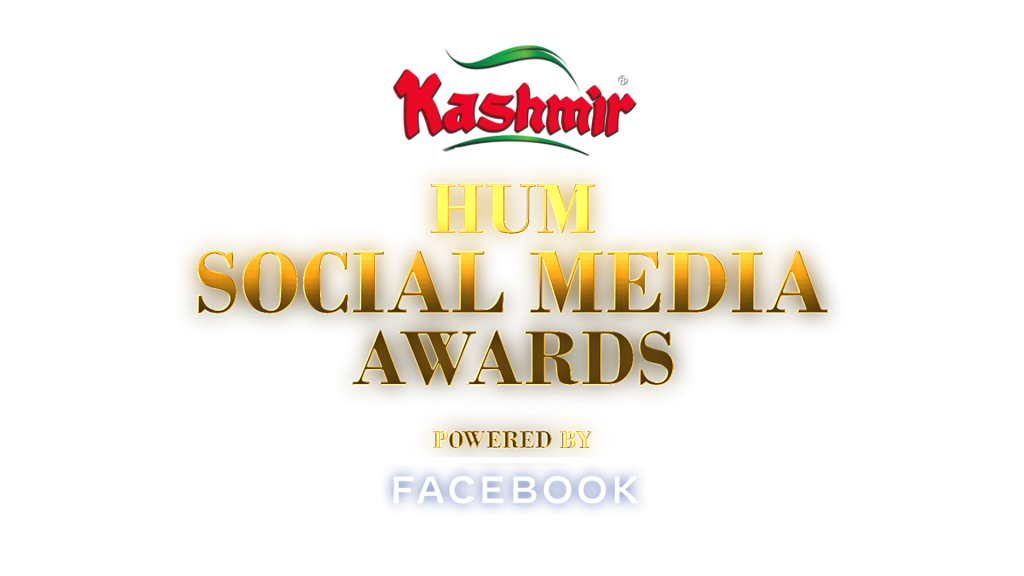 Many Known Celebrity Guests Will Be A Part Of The Live Transmission
Don't we all love the fact that we'd be able to see the same things as the celebs, at the same time? That's right, due to the fact that it's going live digitally, many celebrity guests are also scheduled to be live watching the awards with their fans!
This Will Be The First Time Such A Large Digital Award Will Take Place in Pakistan
Never has such a feat been tried in Pakistan's digital space, and Hum Network has once again taken the cake here! Not only does this get tons of celebrities on the same platform, but also makes sure, you, the audiences, are able to see things happen as they happen rather than a pre-recorded segment!
What are you the most excited for? Tell us in the comment section below.