After filmmaker Sohail Javed filed a defamation suit worth PKR 1 Billion against his contemporary, Jami, earlier this year over the latter's accusation of alleged rape of a woman on the former, the court's have now issued an arrest warrant in the criminal proceedings.
Issued by the Court of the Additional Session Judge, Aurangzeb Shah, the warrant states that Jami has been prosecuted under Section 265(c) of the Code of Criminal Procedure.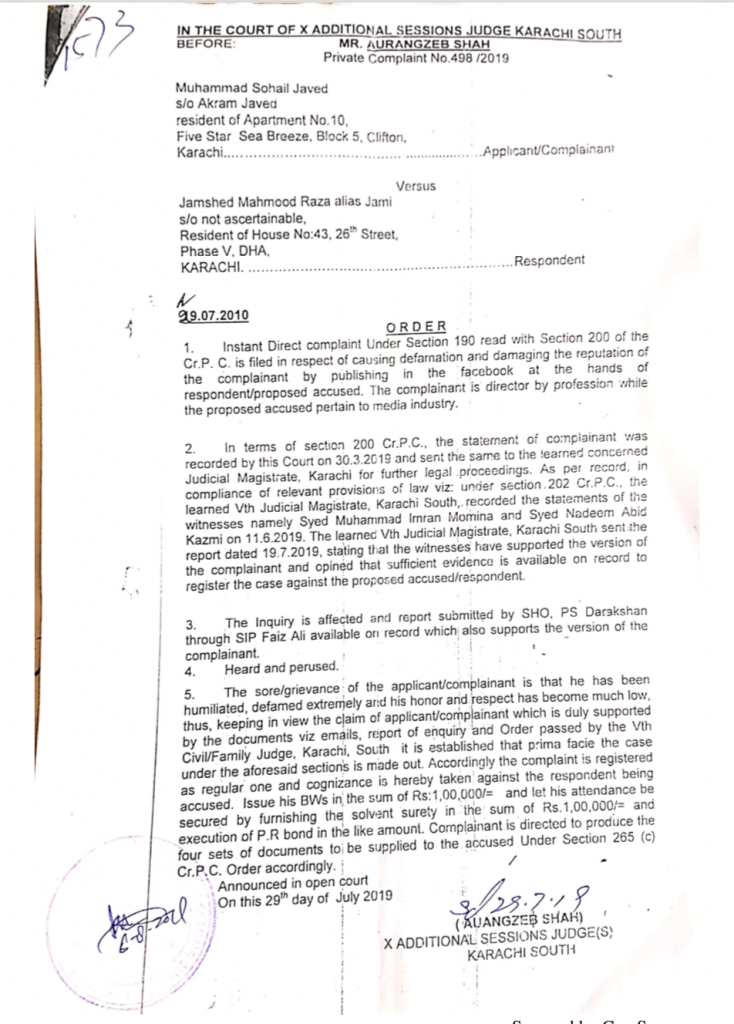 The filmmaker has since then taken to Facebook to issue his official statement, rubbishing the arrest warrant and claiming that such orders will continue to happen in his 'war.'
https://www.facebook.com/jami.azadfilmco/posts/1099280460269362
"Bring your warrants or court orders," he posted. "We already at war and will pay the price as it was all about awareness, empowering the survivors and letting the industry know we are surrounded by dark forces."
Speaking about the warrant and the subsequent statement put up by the Moor filmmaker, director Sohail Javed spoke to Diva and claimed that Jami, needs to 'be brave enough to face the proceedings.'
"What Jami has done, is a criminal offence. We filed a defamation case against him and now the arrest warrant is a part of the criminal investigation, there is also an FIA investigation underway and we have reasons to believe that he is directly involved in defaming me," he told Diva. "We have evidence that he personally got in touch with people to help him against me. He should be brave and honest enough to face the proceedings, This entire warrior/messiah act needs to stop."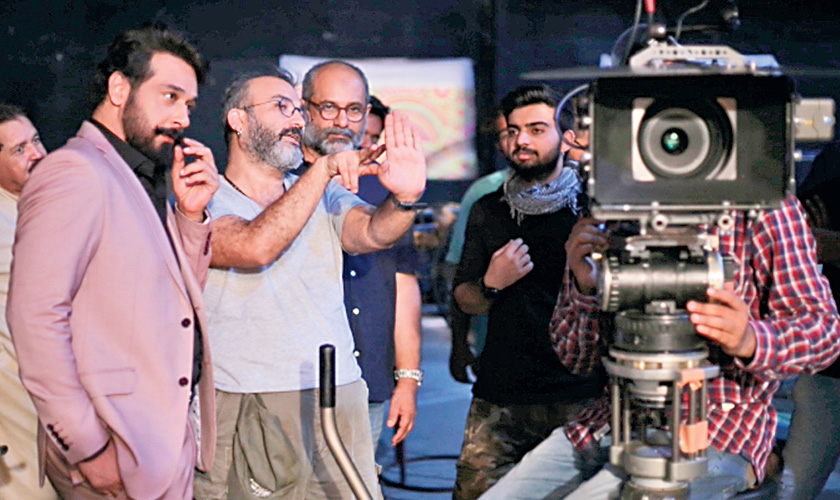 The Sorry – A Love Story filmmaker also added that he won't let go of this defamation suit.
"He has people in his group, who tagged him in multiple posts against me, that I will not let go," he said. "If he thinks he will fight till the end, then he should be honest and courageous. Whatever fake letter he has read, he should tell people who is he talking about. That whole drama about 'protecting the victims does not sound right [sic]."
Sohail reiterated that whatever action he will take will be done through the courts.
"He can write whatever he wants, anything we will do will be done legally. What he's doing is childish," he claimed. "He will have to explain all of this and he should be ready for the actual courts and not just social media."
This is the letter i read out at Lahooti melo. From a survivor of a horrific sexual assault by a Film music video Tvc Director. After posting this note we got contacted by 7- 8 other victims with almost similar stories. pic.twitter.com/VB9Jn44wkq

— jami (@jamiazaad) February 18, 2019
It all started when filmmaker Jami Mahmood read out a letter from an unnamed sexual assault survivor at the Lahooti Melo, a festival held in Hyderabad, which claimed that she had been assaulted by a well-known figure. Subsequently, filmmaker Sohail Javed served Jami a legal notice and pursued the case forward.
While this is the legal end to the case, one has to wait and see how this goes forward with both sides awaiting justice.
Have anything to add to the story? Tell us in the comment section below.