If you're looking for a cozy little cafe in Karachi with an innovative menu for breakfast, snacks, dessert and coffee, you need to look no further than Coco 9 Cafe in Clifton. Although this adorable little nook in the busy metropolis of Karachi is relatively new, Coco 9 itself has been established since 2009, with pastry chef Pinky Perwani at the helm. From bao buns to baked bread and everything in between, let me guide you through some of my favorite things there.
The premise boasts of a protected outdoor seating area as well, with a relatively smaller seating area inside the cafe. Upon entering the cafe, one can immediately smell the fresh bread, tarts and assorted pastries which makes for an almost perfumed aroma, and the bright lights and adorable decor is like a warm hug from the building itself. Not to mention the vintage scooter serving inside the cafe definitely adds to its charm.
Challah Bread with Artichoke Dip – While the challah bread is at the heart of Jewish celebrations, this eggy bread is difficult to find in Karachi. With a layer of cheese at the bottom, and a creamy artichoke dip in the center, this is a must have!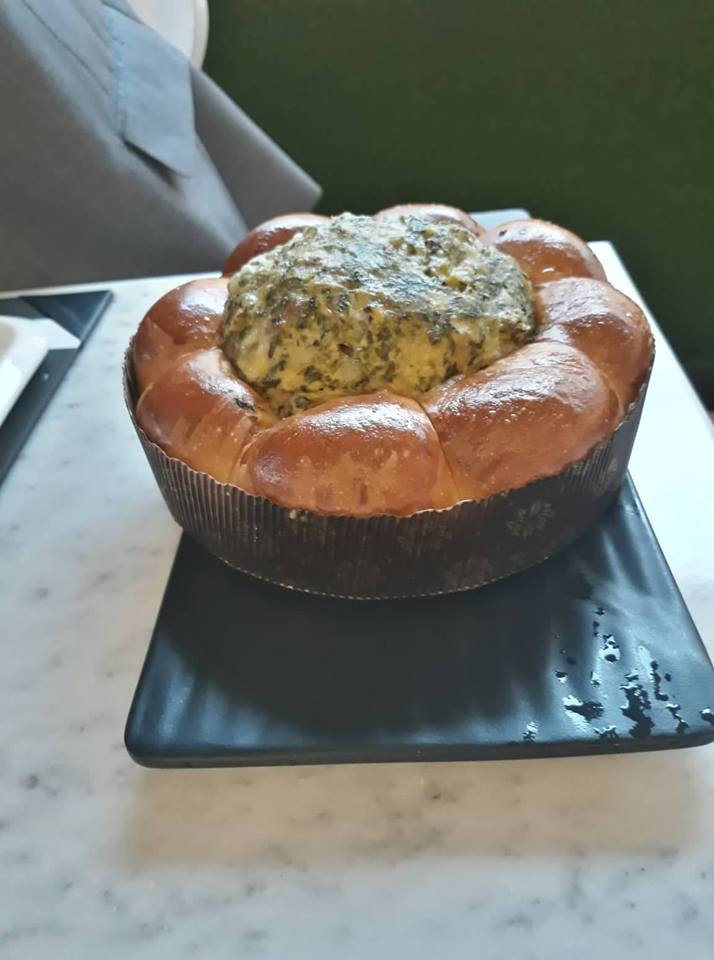 C9 Croquette – Imagine a chicken kiev, only in breakfast form. Fried potato filled with butter and a delicious stuffing with a poached egg on top, and coated with a lightly seasoned hollandaise sauce, served with fried spinach and a light dressing on the side. Not only is this entire meal delicious, it will keep you nice and full until dinner time.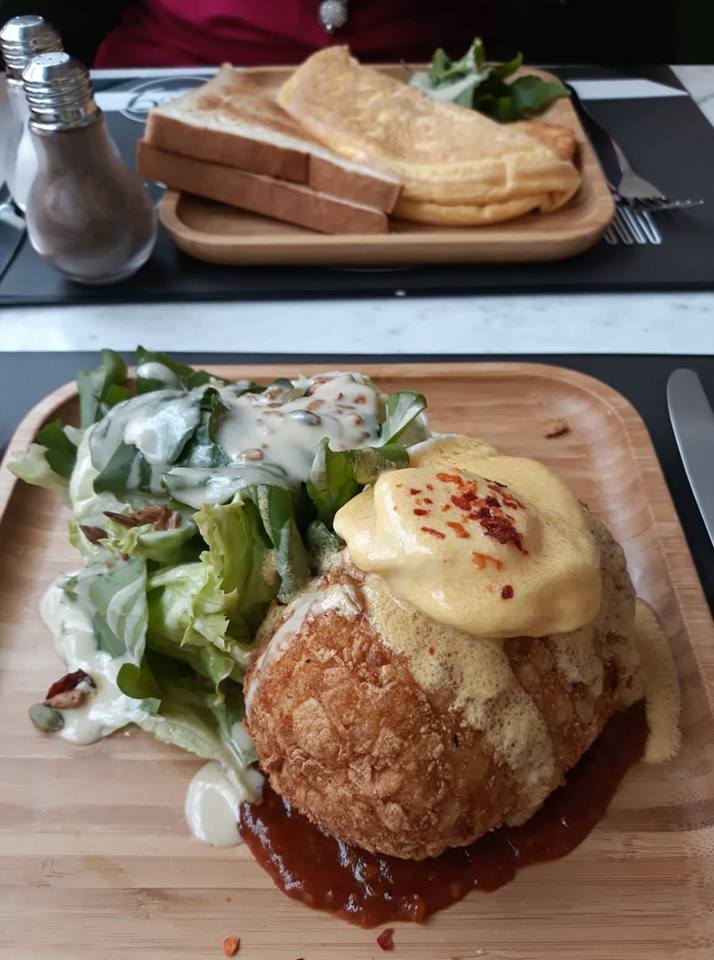 Croissant – I have been fortunate to have a croissant freshly baked at Coco 9, and I can safely say these are the best croissants in town. Served with jam and clotted cream, they're so buttery you won't need extra butter.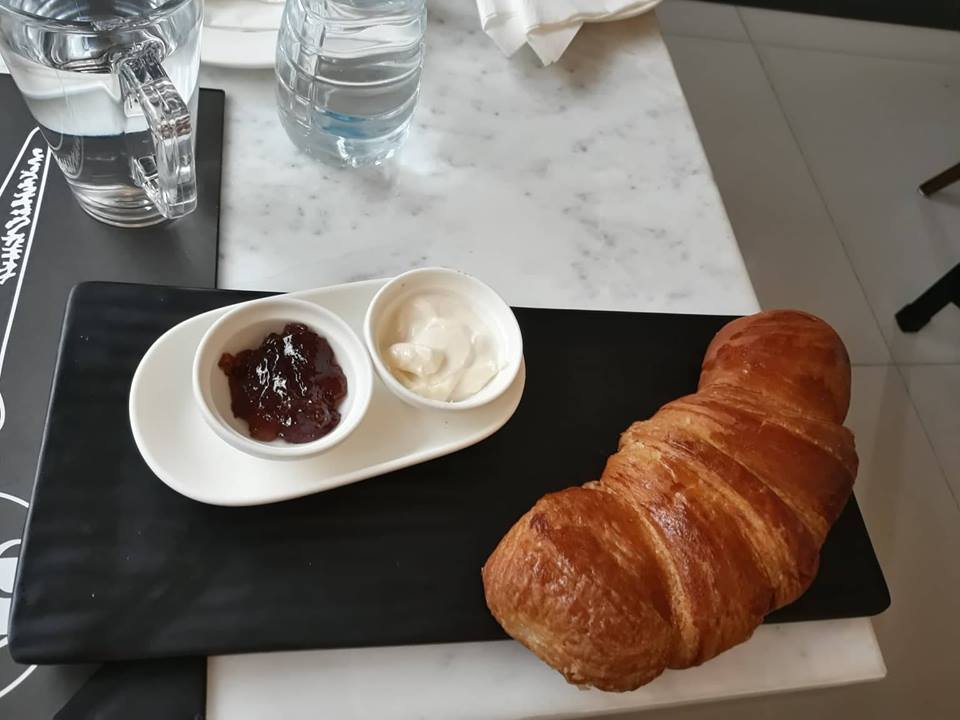 C9 Crispy Potatoes – I ordered this dish thinking it would be something enjoyable on the side, but when I tell you this was a meal in itself, it was! The potatoes were crispy on the outside, fluffy on the inside, and coated with the perfect savory sauce. I would recommend ordering this is an appetizer and sharing it with your guests.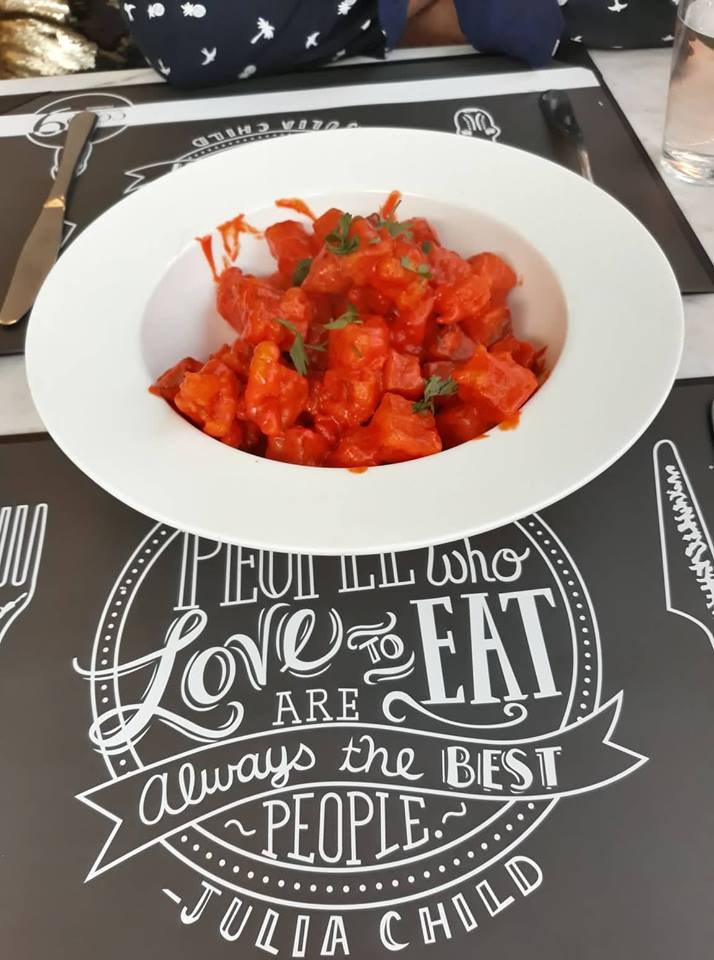 Coffees – The art to a perfect cup of coffee is a long, detailed process which dates back to the actual coffee bean, but this isn't the blog for that. I can however, tell you that the coffee from the Americano to the Irish are all the perfect kick you need to get your day started.
Sandwiches Galore – From a basic but delicious club sandwich to a zesty take on Chipotle sandwich, Coco 9 serves an assortment of tasty sandwiches which you can indulge in either as a light lunch or afternoon tea.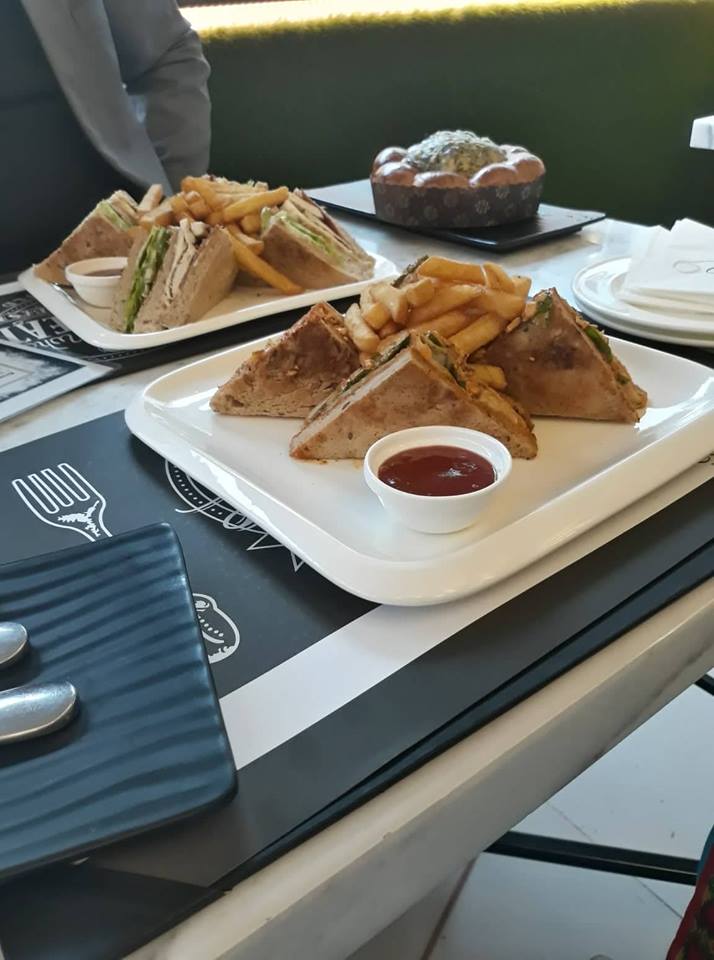 Pizzas and Bao Buns – Thin crust pizzas with deliciously savory toppings, these are some of the best pizzas you'll find in town! And if you're in the mood for something unique, do try out the bao bun trio, where you will have chicken and vegetarian options available.
Desserts – This is where Coco 9 truly shines, apart from all of its other offerings. The desserts are in a league of their own, with the famous Japanese cheesecake, various tarts, eclairs and pastries. My personal favorites are the Lindt chocolate mousse and Japanese cheesecake, sweet treats which I have not as yet discovered in any other Karachi cafe.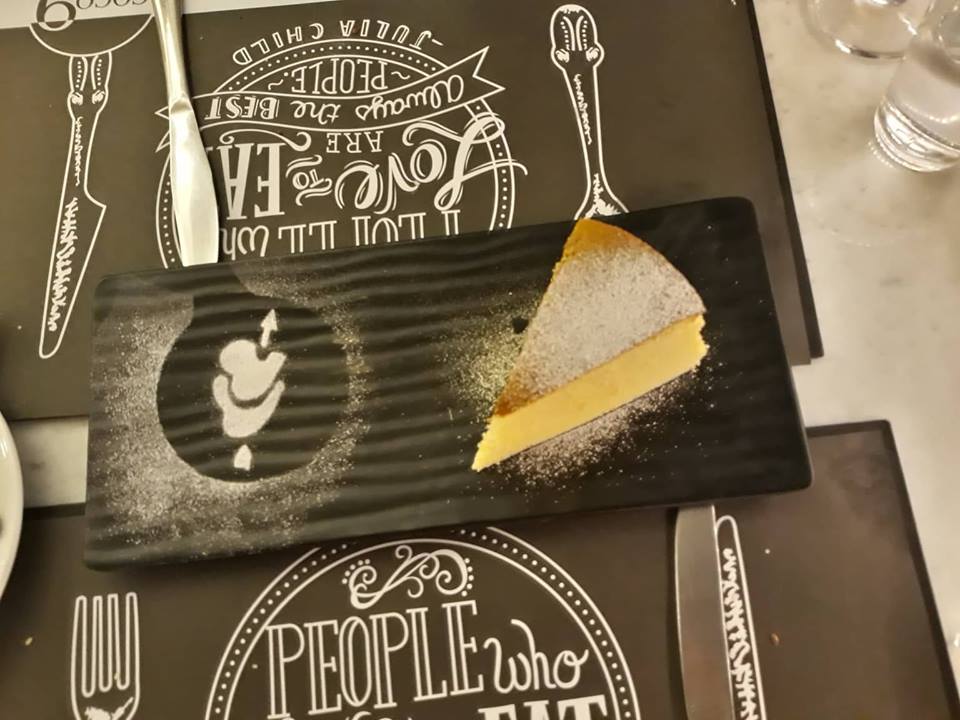 So, there you have it! Coco 9 is truly a valuable addition to Karachi's foodscape, and one you should definitely try out if you love the finer things in life.