Four of the biggest companies in Pakistan – Coca-Cola Pakistan, L'Oréal Pakistan, Reckitt Benckiser, and Unilever Pakistan – have announced changes in leadership.
Let's talk about Coca-Cola Pakistan
While most of us tend to fixate on Coke Studio alone when it comes to Coca-Cola, there is a lot more to this giant than meets the eye.
Recently, the Coca-Cola Export Corporation, Pakistan Branch appointed Fahad Ashraf as the new General Manager, who replaced Rizwan U. Khan. Rizwan retired from his position after 20 years of service, often wearing different hats.
Fahad Ashraf will be the General Manager for the Pakistan and Afghanistan region. An IBA alumnus, Fahad has done his MBA in marketing and has a plethora of exciting experience behind him.
"Fahad Ashraf will play a critical role in ramping up the organization and business in Pakistan and Afghanistan for the future," stated Murat Ozgel, President, The Middle East & North Africa BU of The Coca-Cola Company.
He was previously appointed in different marketing roles in Pakistan, UAE, South Africa, and CHQ in the UK. Interestingly, he is joining Coca-Cola Pakistan from Reckitt Benckiser.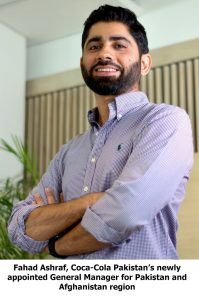 Speaking of Reckitt Benckiser…
Kashan Hasan has been appointed as the new CEO of the company's business wing in Pakistan.
Having been around at this leading company in health and hygiene for 12 years, Kashan wore different hats during his tenure. He was seen to do his part by being appointed in various leadership roles across the globe, in places like Pakistan, the UK, and South Africa, Egypt and the Middle East.
The announcement follows the company's decision to move further along in their strategic development and accelerated growth. Kashan is expected to help the company expand in the country, further securing its foothold in the market while also increasing business through its brands.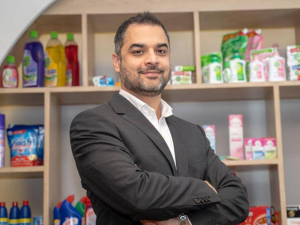 Changes at L'Oréal Pakistan
Junaid Murtaza is taking over as the Managing Director, replacing Musharraf Hai who is now on board with Khaadi as a consultant.
A 2008 LUMS alumnus, Junaid began his career at Unilever Pakistan, creating his mark by successfully serving the Marketing and Sales departments. He joined L'Oréal in 2013, where he was previously the Marketing Director – Consumer Products Division.
He has since worn different hats in the marketing division, moving to the Global L'Oréal Headquarters Paris, France as Zone Marketing Director for Pan Africa & Middle East region.
In October 2018, he was appointed as the General Manager for the L'Oréal Pakistan Consumer Products division. He then went on to secure the position of Country Managing Director, where he is the Chief Executive for L'Oréal Pakistan subsidiary. He is, therefore, one of the youngest Country Managing Directors in the L'Oréal world.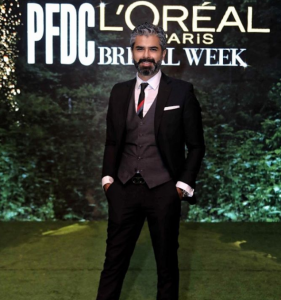 And finally, Unilever Pakistan
Unilever Pakistan Limited announced a change in leadership on Wednesday, with Amir Paracha taking over as the Chief Executive Officer (CEO), a position previously held by Shazia Syed, effective February 1, 2020. Shazia Syed herself has been appointed as the Executive Vice President of Unilever's global tea business.
Amir Paracha joined the company in the year 2000, and is currently the Vice President for Customer Development and Sales at Unilever Pakistan.
His focus has primarily been within the marketing and sales departments and he was also a key force behind the company's digital transformation agenda.
According to Unilever, he led the agenda while "championing inclusion, development, and well-being successfully in the Unilever sales ecosystem".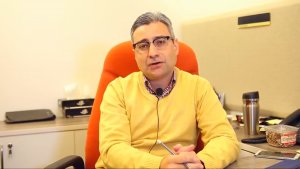 Lots of changes indicate that there are lots of exciting things to look forward to. Here's wishing these four corporate giants the absolute best as they march on forward with new leaders holding the reigns.
Have anything to add? Let us know in the comments.