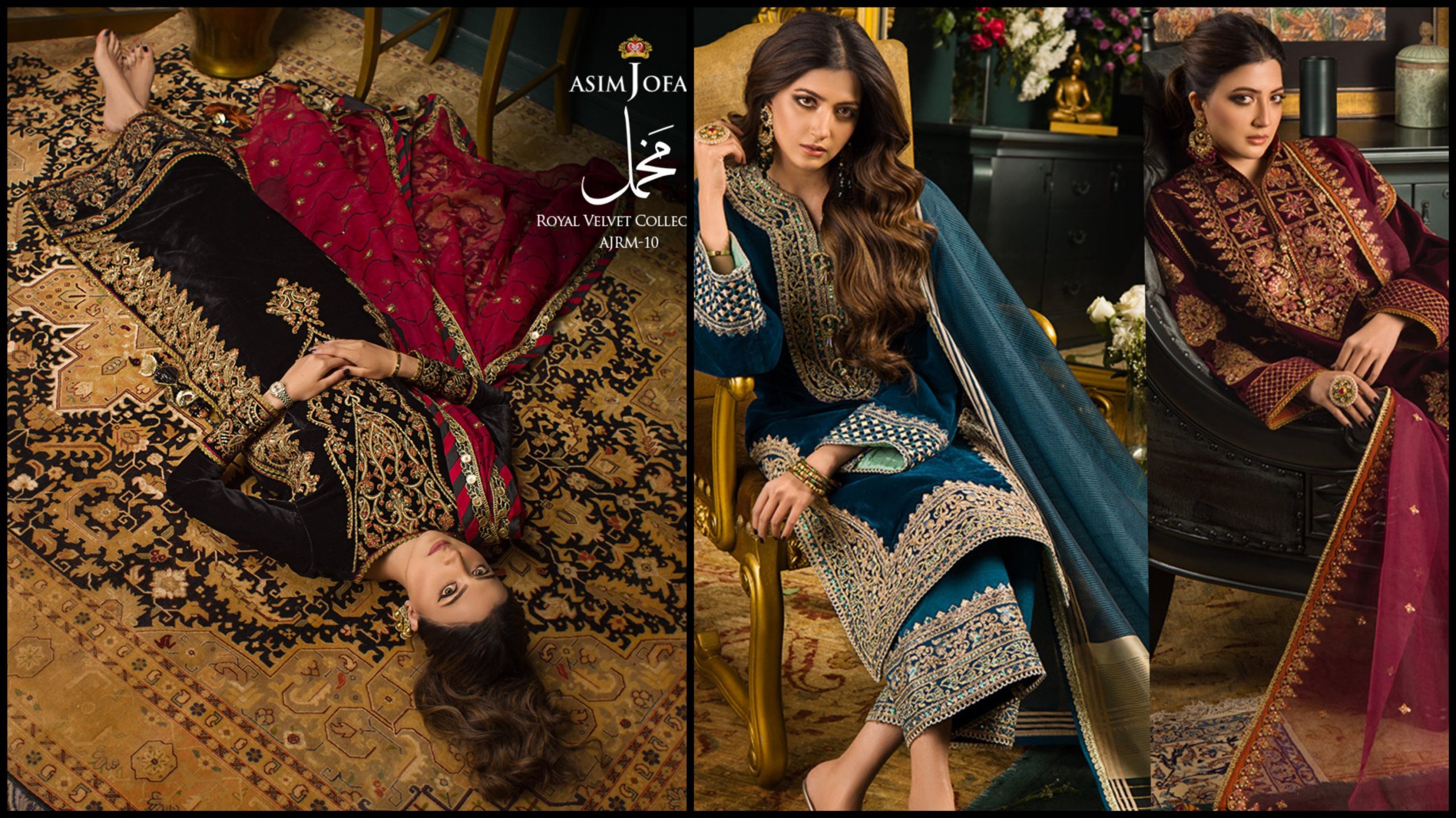 Everyone knows that winters in Pakistan mean wedding season is around the corner and that invariably leads to some impromptu shopping for the perfect outfit to stay on trend with the festivities. If you've been looking for an ideal dress to wear for your friends Nikka, your sibling's Mehendi, or even your coworkers Valima, look no further because Asim Jofa's royal 'Makhmal' collection has something for everyone! Once again the iconic designer has released 10 glorious outfits with versatile cuts and a multitude of luxury velvet silhouettes. Since winter weddings call for warmer ensembles, the dresses are ideal for anyone who wants to make a statement yet stay warm and comfortable on those cool winter nights. Of course, to showcase his stunning campaign, Asim Jofa is renowned for bringing the industry's finest superstars to wear the brilliantly crafted designs, hence he brought forth none other than the exceptionally captivating actress Aymen Saleem who returned to the industry after a brief hiatus. The actress who thought of taking a break from showbiz returned with a bang and what better way to do it than feature in Asim Jofa's latest collection?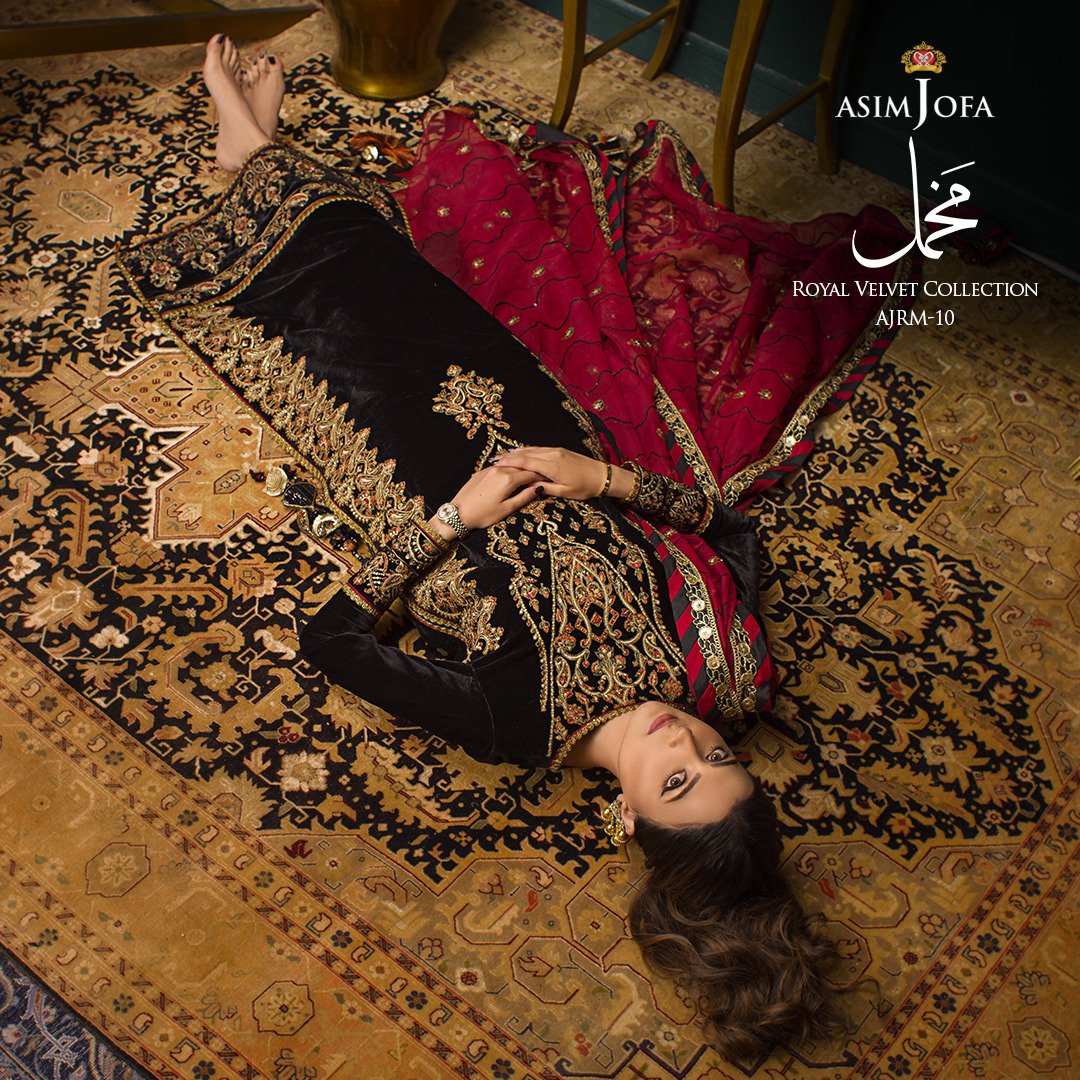 As someone who has made a career from having the most campaign releases in one year, there is no doubt that Asim Jofa's collections are among the favorites. The royal 'Makhmal' collection specifically highlights regality at its finest as it primarily consists of a variety of deep illustrious colors with heavily embellished antique gold zari. Each piece is ethereal and delicately crafted with unique, intricate designs enmeshed with a touch of antique embroidery. The touch of sequence threaded over the velvet dresses adds that extra 'oomph' to all the ensembles. As an assortment of eastern wear, the collection emulates warmth designed on plush velvet. It exudes the richness of texture with statement styles which could amp up anyone's winter festive wardrobe.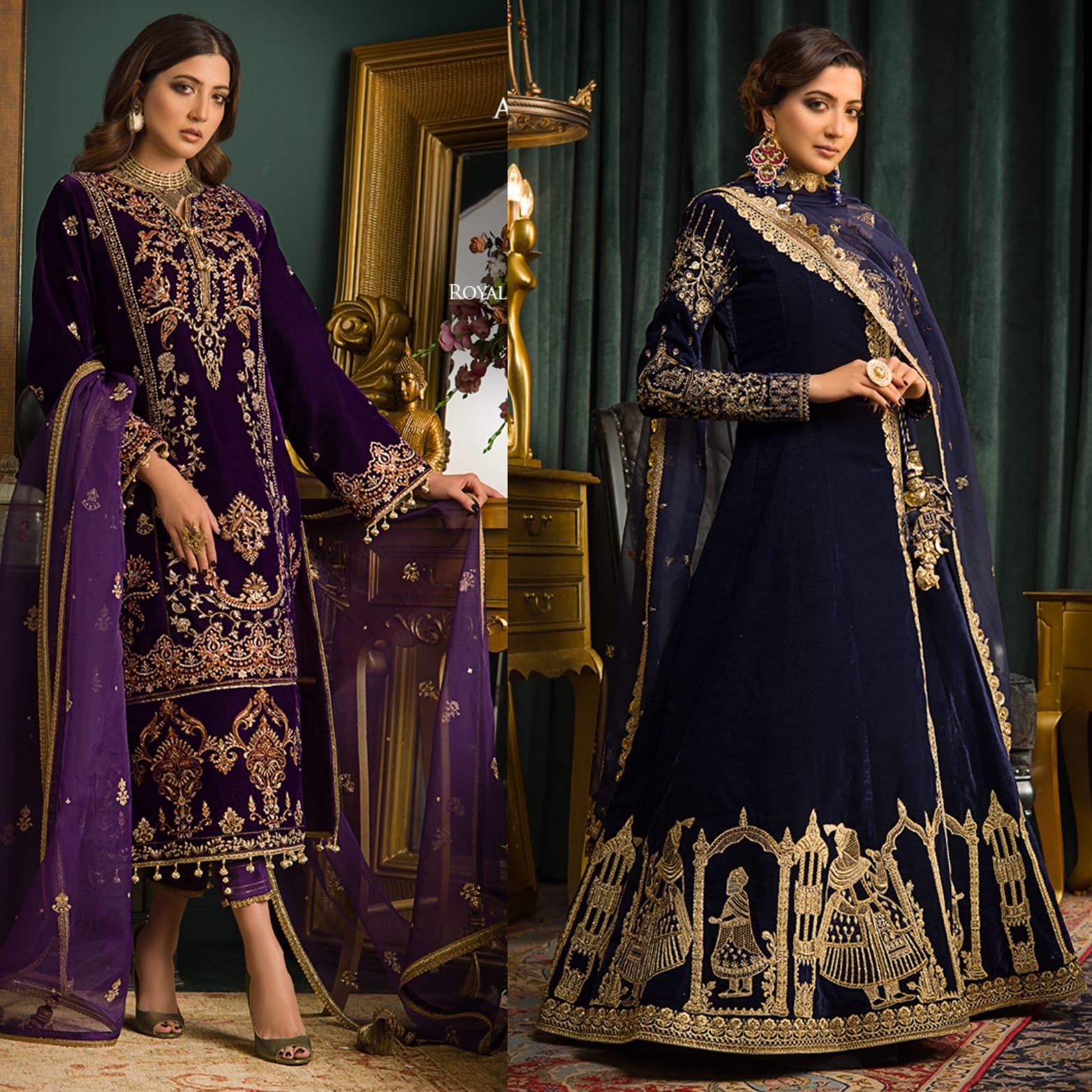 Not only are we allured by the mesmerizing collection on the actress but we just can't wait to get our hands on some of our favorite designs this festive season. There is no doubt that 'Makhmal' is going to be everyone's go-to this winter due to its striking choice of fabric. Velvet is that perfectly rich material that usually has the highest demand during the winter season therefore Asim Jofa, who is known for keeping his customer satisfaction a priority, the array of clothing is also very budget-friendly as it caters to women from all walks of life and of all ages.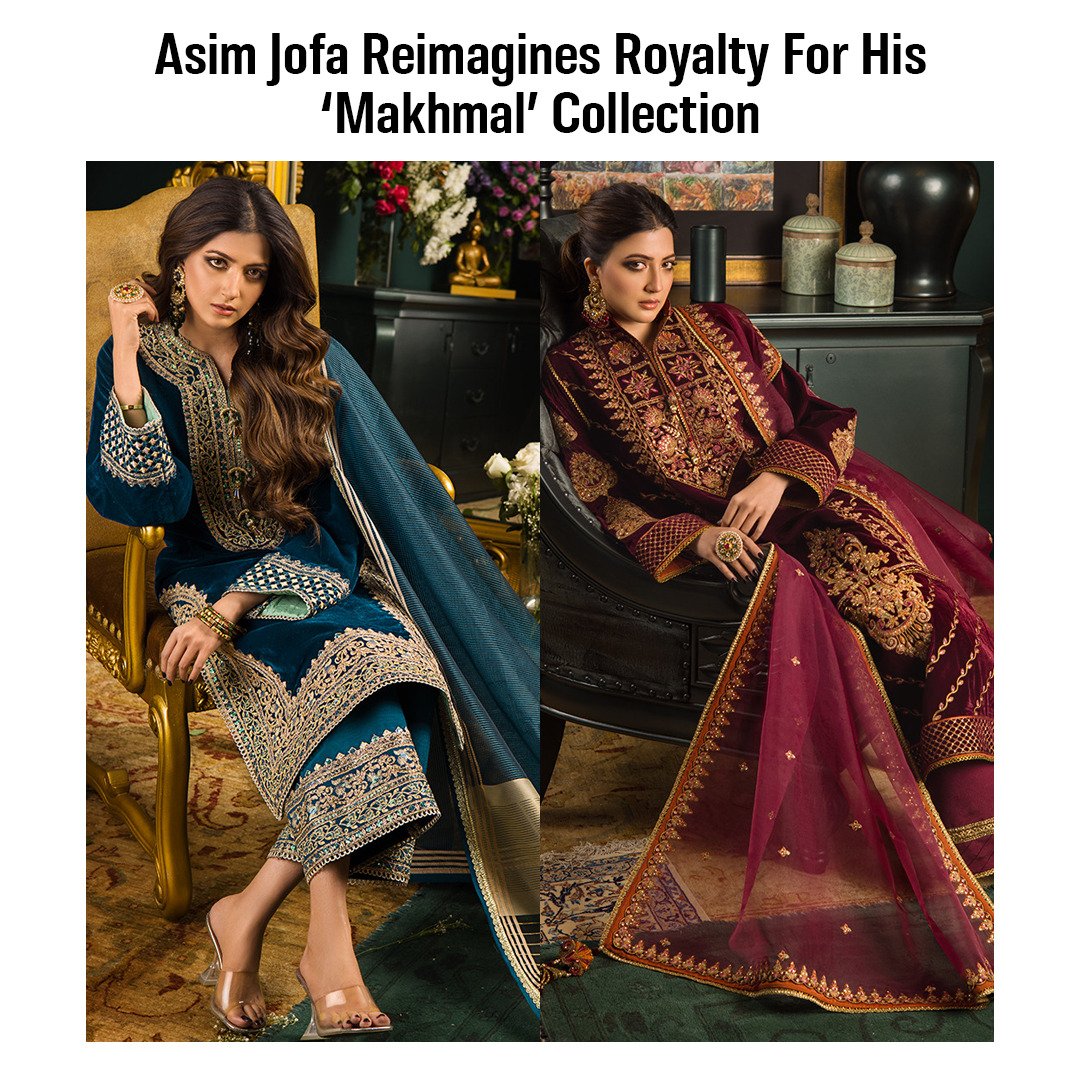 Asim Jofa's royal 'Makhmal' collection goes live this November 27th, 2021 so get ready to grab your perfect outfit from the stunning new collection!
Pre-booking starts on the 27th of November 2021. To get your perfect outfit go to www.asimjofa.comwww.asimjofa.com