As performance songs come and go, our local entertainment industry has seen its flurries of them from film to film. While some have instinctively made us raise our thumbs, others haven't come close to the universal mark we continue to set. Yet, we intuitively hold on to the hope of being surprised by what our local talent can suddenly come up with. Amna Ilyas starring in her latest performance song "Aatish" is a surprise we more than welcome with pride and breathless cheer (after watching it, you'll know why!!)
In the duration of three minutes and thirty seconds, Amna Ilyas's impeccable freestyle dancing along with her feminine charm captivates us. The opening sequence leaves us wondering what to expect, as her entrancing, sparkly eyes subtly move to the initial soft beat of the song. It then leads us to a glittering assemblage of Amna along with talented dancers, moving with tasteful precision as the song's beat intensifies.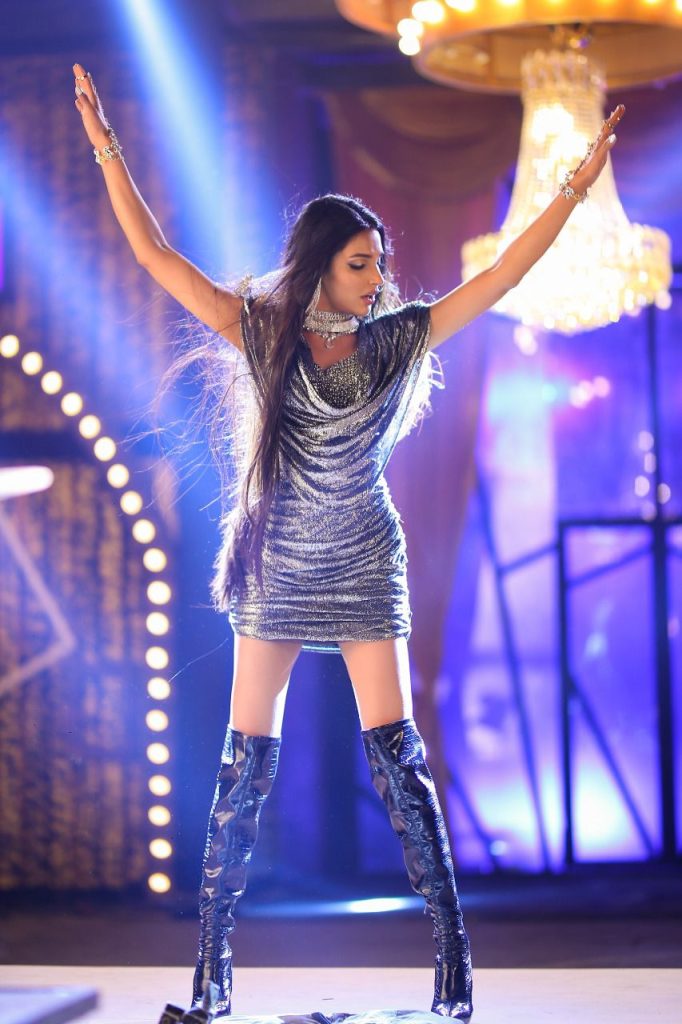 Amna, in a gold look inspired from Arabic cabaret dancers, enchants us. It is then that we're hit with a quick transition in which her second, even more beguiling silver look with heavy diamond jewelry is revealed. While we're guided through the beat of the song with Amna's enraptured moves, we can't help but ask ourselves if there's another surprise looming towards the end.
As always, Ilyas leaves the best for last as the ending features dynamic glimpses of her in a beige body suit with a handmade crown signaling the rest of us that the Queen has indeed risen. (Did we mention there's a pool involved??)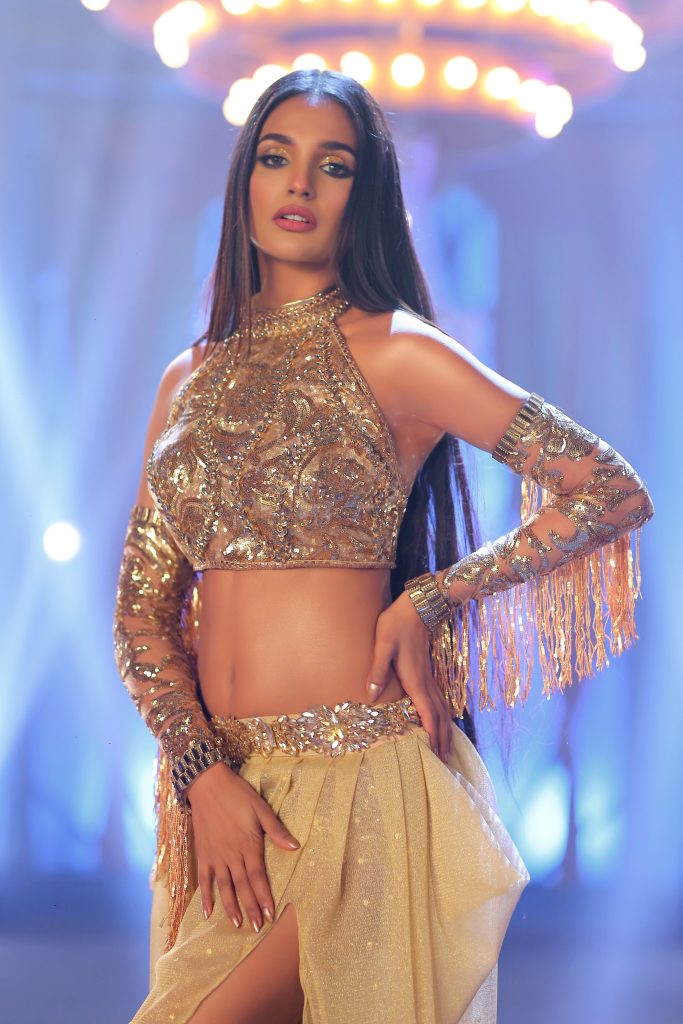 Each element of Aatish proves to us all that attention to detail is what should take precedence over everything. If we were to dissect each part of the song, there proves to be little to no faults. With befitting costumes (designed by Hunny Haroon) to the ideal make-up (done by Arshad Khan and Aali Khan) along with structured choreography by the revered Wahab Shah, the congruity of talent flows stunningly.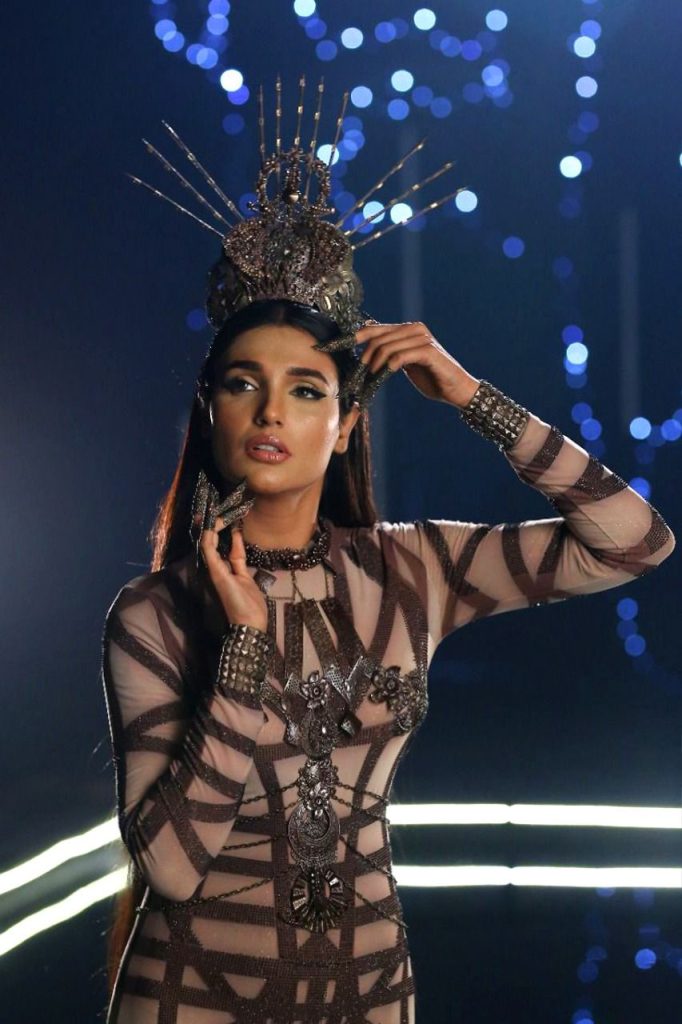 It's safe to say that if one should choose to view the song in its entirety, then they should approach with caution. Given the name and the fiery talent that is Amna Ilyas, it is sure to leave an unforgettable impact and with time, an idolized staple of what performance songs truly are.
Watch the full song here: