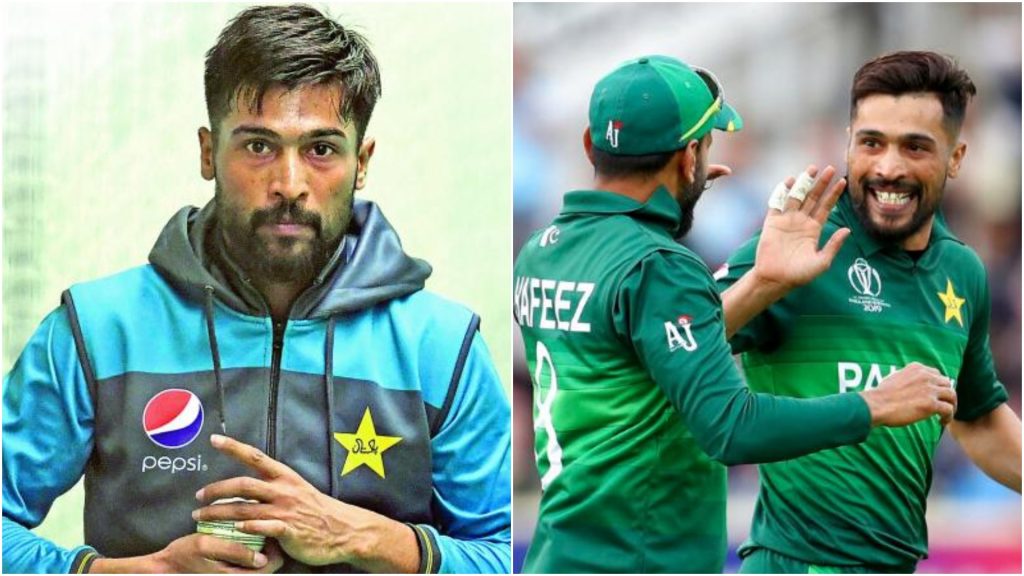 After a rather disappointing performance by the Pakistani team in the match against India, people have been furious over the team members and even Sania Mirza.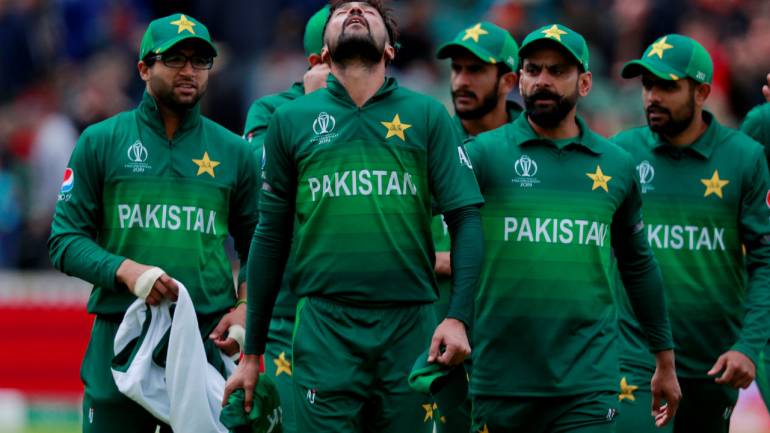 Muhammad Amir who has been the saving grace of the team throughout the tournament and the leading wicket taker, requested fans not to use bad words for the team in a tweet today:
Pls dont use bad words for the players yes u guys can criticise our performance we will bounce back InshAllah we need ur support 🙏🙏🙏

— Mohammad Amir (@iamamirofficial) June 17, 2019
The hashtag #AmirBhai has been trending ever since he tweeted:
And while a few people agreed with him, many were in disagreement:
Amir bhai really loved your struggle in last match… Wanted to see that attitude in all players the only way we can get the world cup.. Especially in Sarfraz Ahmad#WeHaveWeWill pic.twitter.com/cFeaA7X7ec

— Syed Mujtaba Aslam (@Syed87058181) June 18, 2019
People were pissed at the school level cricket played by the team:
How would you fix this and bounce back… school level cricket it seems. pic.twitter.com/3F72FDFOIN

— Atif Siddiqui(NA244) (@azspti) June 17, 2019
Some were concerned about the team's fitness:
Bhai sirf bahar niklay huay payt bounce kareinge, team tou naee karti iss WC mai.

— کاظمی (@HaayeShabbir) June 17, 2019
People shared how the nation was hurt at the below average performance and was tired of giving them chances:
I am sorry This nation has given too many chances to the whole team, we r sad and emotionally hurt! Its the routine now for our team not to fight and go in the ground without any proper planning
Things need to be changed now!
By the way, Congratulations to ur performance 👍

— Nasreen (@Nas_k27) June 17, 2019
The awaam wanted their margin:
Bhai ap star ho per thora margin do, Hum bhi Insaan han.

— Sameena E. (@SameenaERana) June 17, 2019
People shared how they loved his performance:
Don't you worry man,
I'm With you 😪
But only with U
Not other team members 💁🤨

— Fatima Goraya 🥀🔥 (@Fatima_Goraya2) June 17, 2019
Support khatam Hogyi Bhai bht kiya Support India se Harna Mazak nhi Ab Haro Ya Jeeto Koi FarQ nhi parta But aapne achi performance dikhai Keep it up ‼👏

— 𝒜𝓃𝒾𝒽𝒶 𝒜𝓃𝒶𝓂 𝒞𝒽𝒶𝓊𝒹𝒽𝒶𝓇𝓎 (@anihachaudhry) June 18, 2019
Yaaaas!
Amir you are our Hero.
We all Love you. 😍❤

— Ahmed Sa£¡M (@Ahmadd_Saleem) June 17, 2019
People also praised him for coming forward with a tweet and compared how the rest didn't have the guts to tweet after their performance:
Thanks for a nice tweet since yesterday as no one else from the team even thought to come to the public to console them

— Shahjhan Malik (@shahjhan_malikk) June 17, 2019
Agreed, not cool!
He is talking on behalf of whole team. Do not use bad words.. saw some videos where Pak supporters were literally using bad words at players while walking back to pavilion. Not done !!

— Sam (@JohnnPlaymate) June 17, 2019
Finally, a sane someone shared how the nation should question their cricketing system rather than the players:
It's just a sport, both India and Pakistan are great cricketing nations, Pakistan supporters should question their cricketing system not the players, improvement should be from school 1st class level, am sure pak always has abundant talent, they will soon raise

— Gopinath Sambandam (@Gopirocko) June 18, 2019
Many commented on how lethargic the team looked:
Dear Amir if our team look lethargic in field with dim fighting sprit as did in #ind/pak match people's obviously tighten the screw!

— IMRAN GULZAR (@igulzar78) June 18, 2019
Many said it was their right to criticise the team:
Angry fans have right to say anything if their team show such dismal and irresponsible performance

— Ali Mohammad (@AliMoha66123825) June 18, 2019
Someone even suggested that the team should be dealt as Hitler dealt with his people, ummmm:
Amir bhai a player plays 30 uears 20 years 0r 15 years contineously , and when he played with tye top most enemy of nation and country he treat like railoo katta then what should be the reaction of the nation? I suggest that PM must treat with the pakistan crickt team like HITLER https://t.co/wD0xMl2kHB

— Mazhar Ilyas (@MazharIlyas9) June 18, 2019
But even amidst so much hurt feelings, there was hope!
Absolutely right Amir bhai. We love you guys and looking forward. I hope you guys will do come back with more Jazba and strength. Really want to see another spell from you. Love you Green Team. #PakistanZindaAbad https://t.co/ybnnyHURb3

— Sulaiman Butt (@qcc2052) June 17, 2019
Yeh cheeeez!
Amir bhai apk liye tou kuch b❤
InshaAllah you will bounce back with great strength. Our support will be always with uh❤#PakistanZindabad #WeHaveWeWill https://t.co/kS9Ai7xfBr

— Sherjeel Babar 🇵🇰🇵🇰 (@Sherjeel_9298) June 18, 2019
That's the spirit!
Amir Bhai…We are all stand with our Team…Our prayers and Love are with team..We support team till end 💚💚💚💚💚😍😍😍😍 https://t.co/Um4ts1Q74k

— Arslan (World Cup 2019😊) (@RaoArsl4) June 17, 2019
And tons of praises for Amir:
Amir bhai ap admi b bohat achy ho or player tou kamal k ho.. ap sy koi gila nai.. we proud on you.. but seriously u deserve a better team.. https://t.co/MfGpL03Uzb

— Brown Panther (@22Log1) June 17, 2019
Yar you are the hero of our nation you are pride of our nation jitni be tareef ki jaye apki kaam hai amir bhai you don't deserve be the part of this team tum bhuat mehnati h0 yaar nazar be ata hai i love you bhai love support only for you @babarazam258 <3

— Faheem Ahmd (@FaheemAhmd2) June 17, 2019
Muhammad Amir truly is a favorite of the nation, and he should be! The passion, the aggression and the dedication that Amir had throughout the match was worth lauding for! Thank you for giving hope to the county, we shall see you guys bounce back!