When it comes to keeping our hair in top-notch condition, there's nothing more important than understanding what the right kind of hair care is! However, while it is no surprise that women go through extreme lengths to ensure that their locks remain perfect in all conditions, the pollution, heat, and dire use of chemicals tend to mess it all up and make it worse! We can't help but wish for one solution that fixes all these problems up! Luckily, that's where L'Oreal Paris has come to our rescue with Elvive Extraordinary Oil Serum!
The world's no. 1 hair serum, the Elvive Extraordinary Oil Serum brings forward the most refreshing ingredients that bring your hair back to life!
What else makes it our favourite innovative product that resolves all our hair woes? Diva explores…
A Ménage of 6 Precious Flower Oils

There's nothing like using the best of oils to enrich your hair to perfection and L'Oreal Paris definitely understands it! Bringing a precious blend of 6 flower extracts, the non-greasy feel formula leaves hair looking soft, shiny and weightless! This serum is infused with the power of 6 rare flower oils like rose, camomille, calendula, sunflower, linum, gardenia.
Hydration & Nourishment Expert
With the environmental effects causing detrimental results, a product like L'Oreal Paris' Elvive Extraordinary Oil Serum is a Godsend! This hair care product is the one-stop solution to hydrate and nourish the dry, lifeless hair into soft and lustrous locks that make them look their best. With a new shine, sublime softness and no frizz making women's hair perfect, just what else would you need?
A Multi-Use Miracle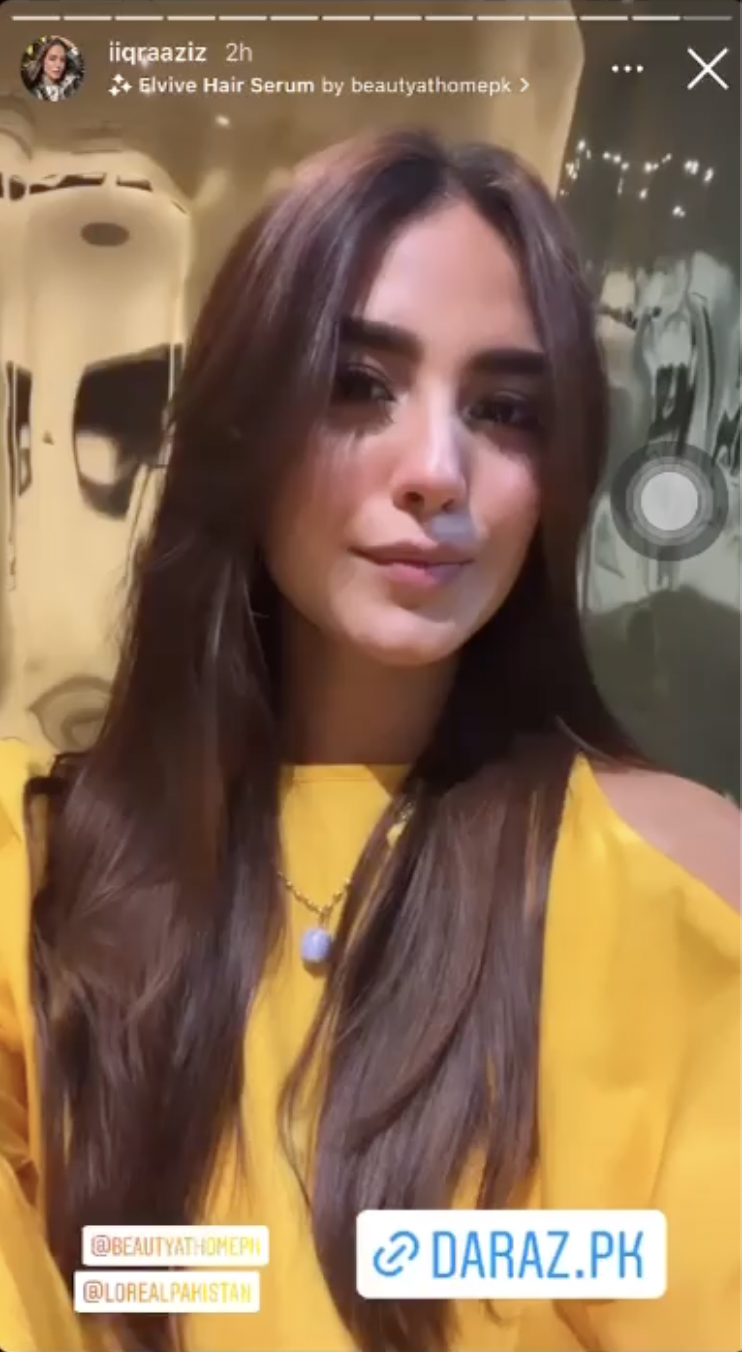 There has been no product like L'Oreal Paris' Extraordinary Oil Serum and it's totally a miracle for our hair! Just who could have thought that one product can have so many uses and effects that would make it everyone's go to choice. Not only is it the first multi usage hair oil treatment that leaves the hair light and non-greasy, but the 6 precious floral oil extracts leave hair nourished, softened and protected, leaving it silky and shiny with an ultra-lightweight, and non-greasy finish!
The Perfect Final Touch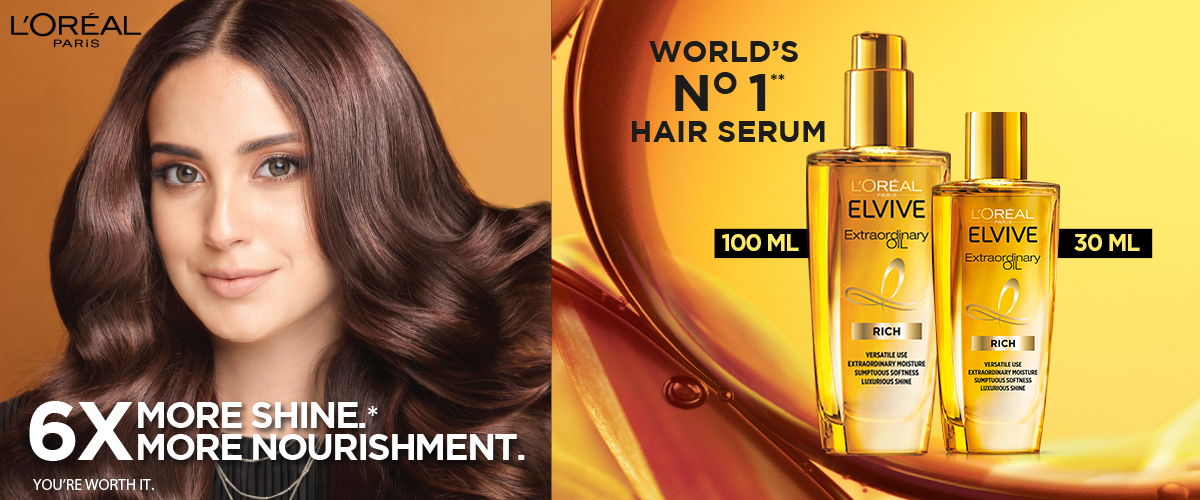 You may do a hundred different things that affect your hair and may damage it. Just think about all you put your hair through – blow-drying, colouring, curling, straightening and more every day. Your hair is reeling from the effects of all these and you definitely need a product to quell it all! That's why this serum is designed to give your hair the love it needs before styling! Just a few drops of this highly nourishing yet lightweight formula before shampoo or before styling makes it the brilliant finishing touch for a perfect hair day.
An Attractive Packaging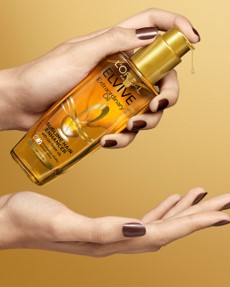 Not only is the product a miracle for the hair, the Elvive Extraordinary Oil Serum is a delight to look at as well! Packaged in a beautiful glass bottle, the handy pump dispenser ensures that a little amount goes a long way! The see-through bottle not only looks luxurious standing tall on a bathroom shelf, but the golden bottle and the sun kissed golden serum is dreamy to the core. A product that is amazing to use and see – now that's the best of both worlds!
What do you love about L'Oreal Paris' Elvive Extraordinary Oil Serum? Tell us in the comments section below.