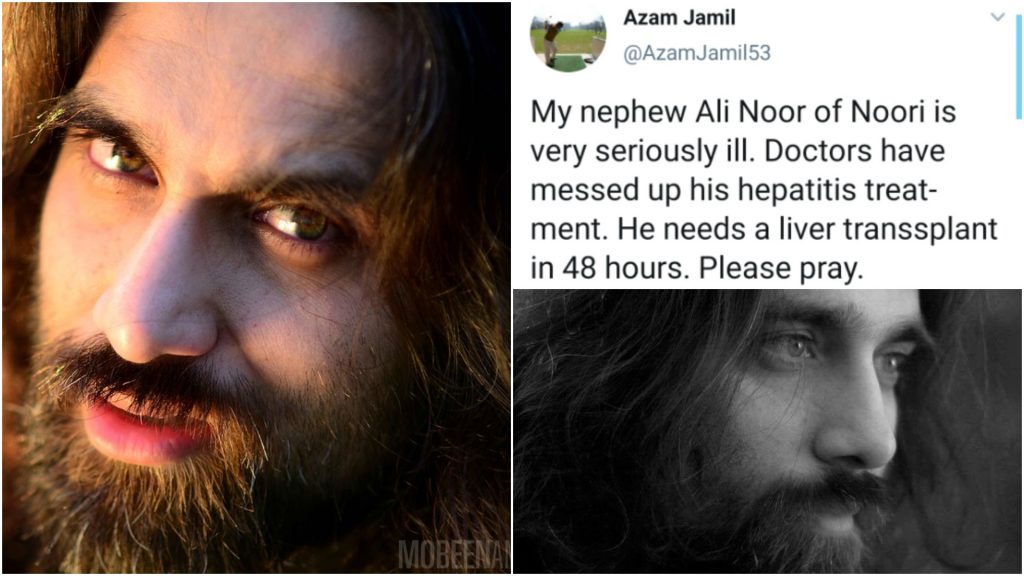 Social media platforms went viral with the news last night that #AliNoor, the famous lead singer of #Pakistani band #Noori was in a critical condition and in serious need of a liver transplant after being mistreated for Hepatitis A. Call for help to people included prayers and being prepared to be a liver donor to the singer.
My nephew Ali Noor of Noori is very seriously ill. Doctors have messed up his hepatitis treatment. He needs a liver transsplant in 48 hours. Please pray.

— Azam Jamil (@AzamJamil53) July 2, 2019
The entire media fraternity came forward to help spread the message and finding a donor for Ali Noor, fans also sent love and tons of prayers Ali's way:
If you have grown up admiring Vital Signs, Junoon and Noori's music, this is really sad news. Singer #AliNoor critically ill. Prayers for his recovery

— Nims (@ngtweets1969) July 3, 2019
One of the most nicest person from all of the videos and interviews. May Allah bless him with great health. Pray for #AliNoor everyone. May Allah bless everyone with great health and protect us from diseases. Ameen. pic.twitter.com/Dbl4qbVxIm

— Haseeb (@thanose_) July 2, 2019
Ali Noor is such a talented young man. So sad to learn about his illness.
May he get well soon. Ameen#AliNoor

— Amna Khan🌐 (@amnakhani123) July 3, 2019
Not one word of a lie. Was listening to this on the drive back home before coming across the disturbing news regarding Ali Noor's health. pic.twitter.com/TP495DCt35

— Zain Khan (@nyaznahk1996) July 2, 2019
The news about Ali Noor being in a critical condition seems like a nightmare. Please let him be okay 😭😭😭

— S. (@xeherr) July 2, 2019
Extremely sad to hear about Ali Noor's critical condition. Praying my heart out, Allah miyan please help!!

— Anum Atique (@anumlicious) July 2, 2019
However, the waters have calmed as Noor's brother and fellow band member #AliHamza issued a public statement asking people to just keep praying at home and not to worry as his brother is already on the road to recovery and in all probability a liver transplant won't be necessary. Even if it is required, only family members can donate their liver.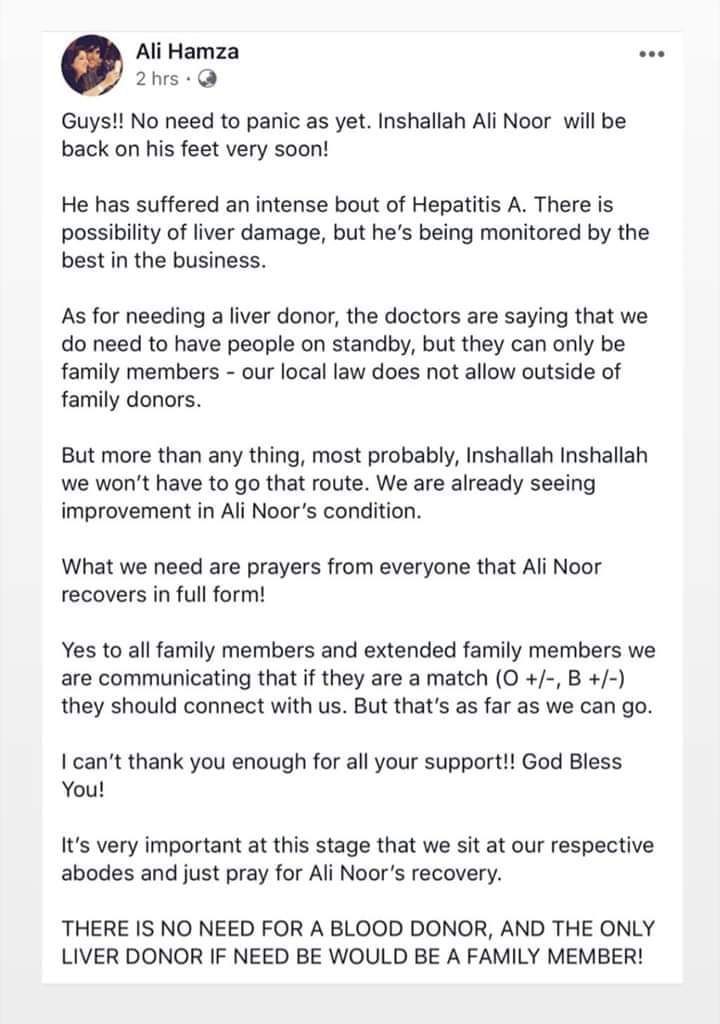 The DIVA team continues to pray for Ali Noor's speedy and full recovery, and hope to see the versatile singer back home and in full health soon.