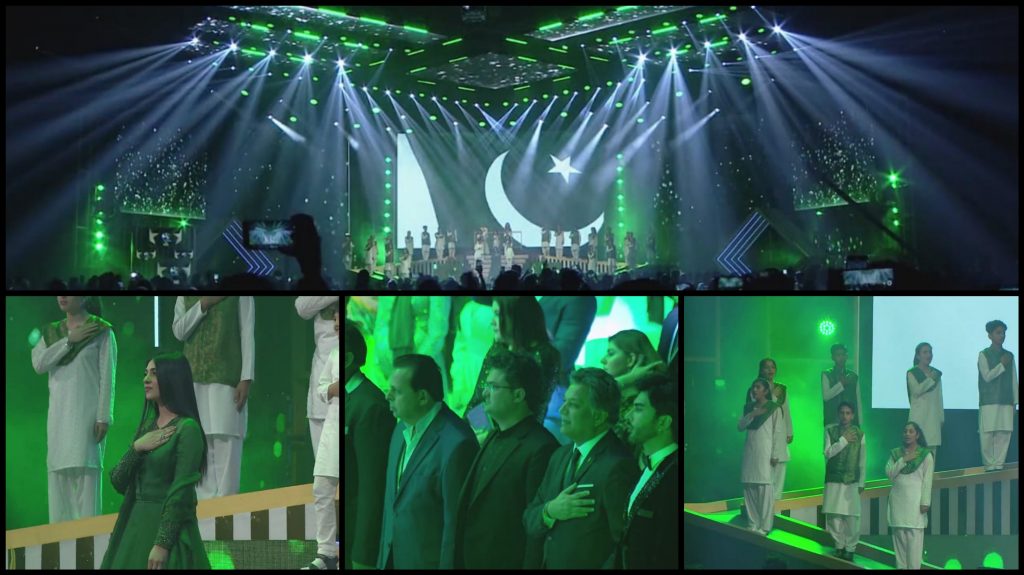 It's been a year since the most glamorous award ceremony captivated us with magical performances, celebrity guests and so much more! The first-ever Pakistan International Screen Awards (PISA 2020) held in Dubai was full of pure glitz as stars and starlets lit up the arena with their gorgeous ensembles while keeping the spirit of entertainment alive. The mesmerizing event which had viewers from all over the country and beyond glued to their screens started off with a grand opening like we've never seen before. Who could forget the opening ceremony where Pakistan's national anthem was sung by none other than the uber-talented actress Sara Khan. Patriotism was in the air as Khan sang alongside a youth choir followed by the UAE national anthem.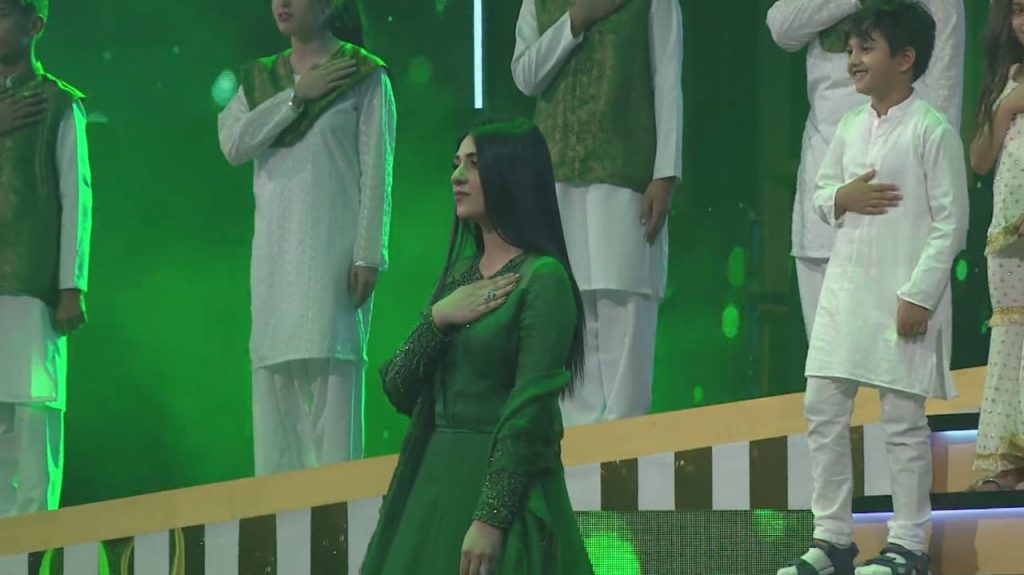 Anticipation peaked as the dimly lit room was showered with green and white lights of our flag. Everyone in attendance, Pakistanis, and Emiratis alike stood together as one to pay their respects in an amazing display of solidarity. The choir behind Sara Khan, adorning national colors, stood with hands over their hearts as they sang our national anthem. A true show of the pride and devotion that we as Pakistanis harbor for our country. As the anthem came to an end, applause reverberated through the room. A change of sound filled the air as the UAE national anthem played with members of the audience singing along. It was a beautiful representation of the unity and brotherhood between the two nations. The Pakistan national flag was also displayed in many other performances during the event to further serve as a symbol of national pride and to promote the spirit of patriotism.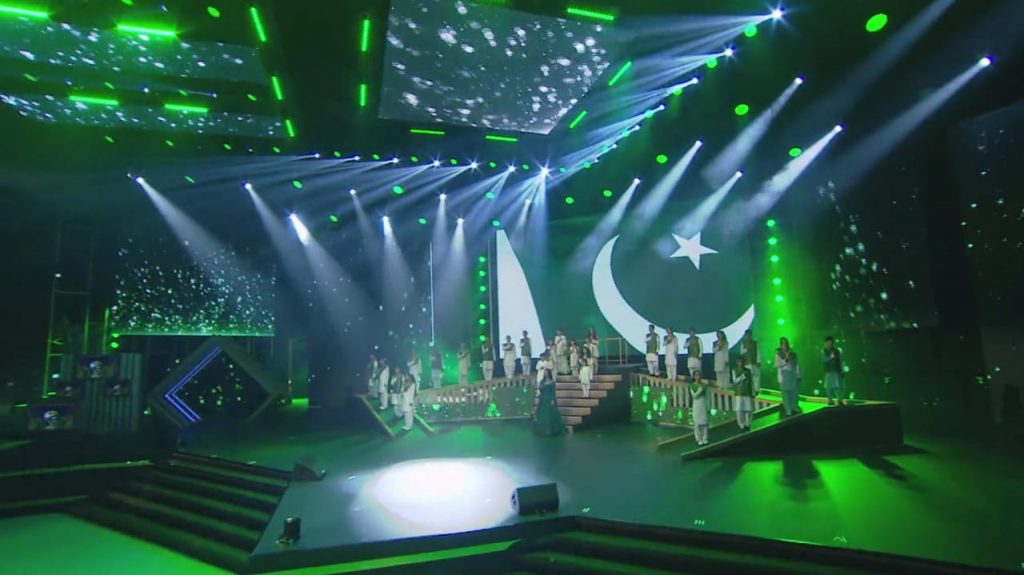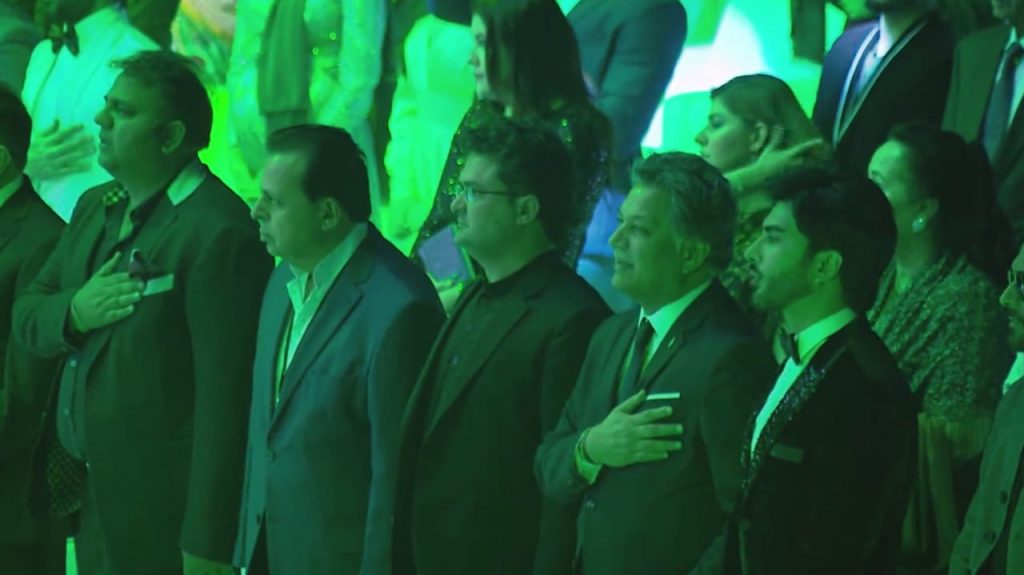 What was most notable about the ceremony besides the luxurious location and glamorous people was the camaraderie between the two countries. It is clear that platforms like the PISA2020 Awards help in building solidarity and recognition between neighboring nations. It has also been the center of providing the existing industry with an international stage by showcasing Pakistani talent on global platforms. Against all odds, the first PISA awards kick started with a bang in Dubai! We loved the brotherhood on display and can't wait to see how magnanimous the second PISA ceremony will be.