Politics and fashion may be considered two completely different spheres, but in reality, they often go hand-in-hand. After all, it is the concept of power-clothing and personality cults that truly make a leader memorable, and every politician realises that. Thus, when it comes to some of the biggest days in the life of public officials, they don't forget the fashion designers who can make them or break them with their uniquely curated looks.
Similar has been the situation in Pakistan, where leaders, have taken special consideration over how they look and have paid their due homage to some of the top designers of the country by wearing their outfits during various major happenings in the past.
Who are these top-notch politicians and what did they wear during their memorable moments? Diva has the lowdown…
Benazir Bhutto At Her Wedding – Faiza Samee

It was a major day for the future Prime Minister of Pakistan, Benazir Bhutto, and she chose to go for an ethereal white and gold ensemble made by the ace couturier, Faiza Samee. The outfit remains one of the most memorable ones from the slain leader's wardrobe and many still remember it for its grace.
Pervez Musharraf At The United Nations General Assembly – Amir Adnan

Pakistan was going through one of its toughest stages on the global stage right after 9/11 and Pervez Musharraf was tasked to become Pakistan's saving grace. He did so, with his quick wit, diplomatic talent, and of course his wardrobe of couture Sherwani's courtesy of Amir Adnan.
Benazir Bhutto At Her Oath-Taking Ceremony – Maheen Khan

Perhaps one of the most renowned ensembles in Pakistan, it was Benazir Bhutto in the colours of the Pakistani flag on her oath-taking ceremony that many still remember today. The ensemble, which was made by Maheen Khan remains an iconic one!
Imran Khan At His Oath-Taking Ceremony – J.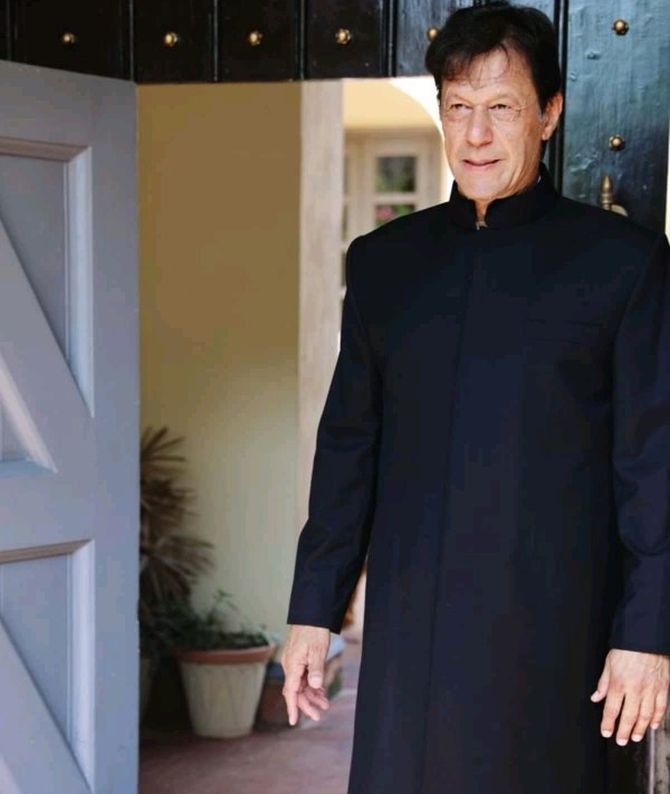 Former cricketer and the current leader of Pakistan, Imran Khan chose to continue with his mission towards austerity and chose to go with a simple yet understated Sherwani made by J., the company started by the late singer,  Junaid Jamshed.
Fatima Bhutto At The Forces of Change Event – The Pink Tree Company

Daughter of the slain leader, Murtaza Bhutto, Fatima Bhutto has been an iconic author and fashionista since she came into the public eye. She always goes for The Pink Tree Company ensembles, and she's always shined bright in them while making one fashion statement after another.
Bilawal Bhutto at Quaid-e-Azam's Mausoleum – Asim Jofa

Bilawal Bhutto is yet to make an impact as big as his mother did, but he's slowly carving his niche. He's actively tried to relate with the nation and its citizens, and his choice of a green blazer designed by Asim Jofa is an attempt towards that.
Maryam Nawaz At Her Daughter's Wedding – Faraz Manan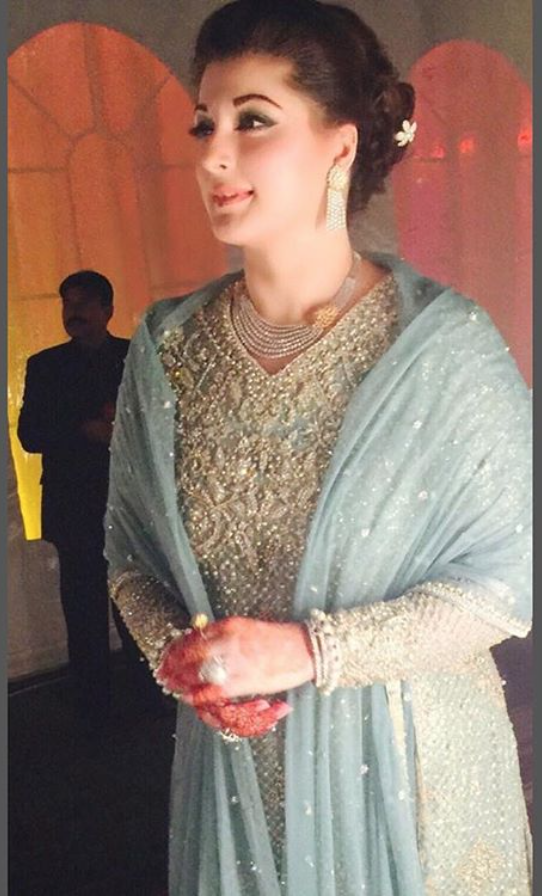 Daughter of the deposed former Prime Minister of Pakistan, Nawaz Sharif, Maryam Nawaz has come into the limelight as a morale-booster for her party workers. She's also known for her exuberant luxury and her high-fashion choices, some of which were seen during her daughter's wedding, where she chose an ensembled made by Faraz Manan.
Bakhtawar Bhutto in Dubai – Rema Shehrbano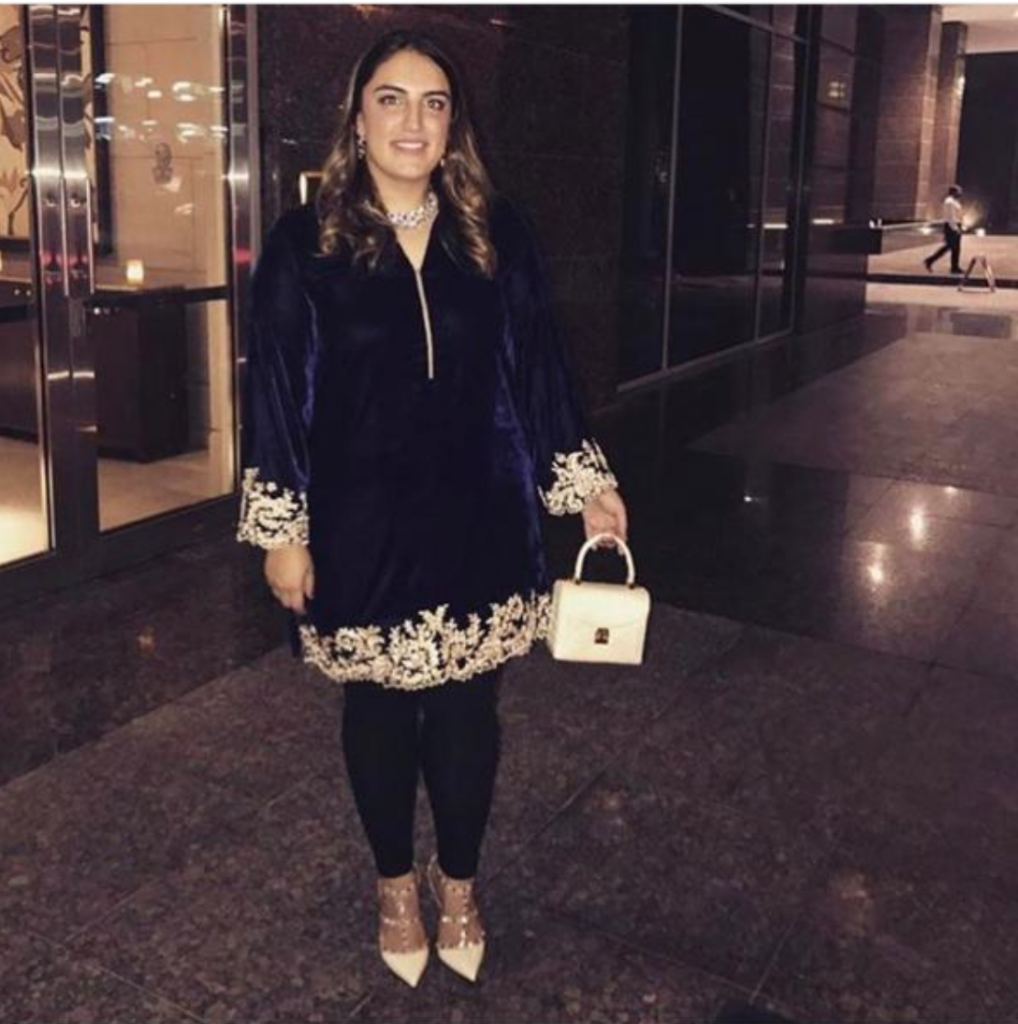 Although the daughter of the late Prime Minister Benazir Bhutto, Bakhtwar Bhutto has given her brother the limelight, many still think she holds the potential to be the next leader of the party. But, until she realises that, she chooses the private and luxe life, where she could dress to the nines in classy ensembles, such as this one by Rema Shehrbano.
Shaukat Aziz On His Official Visit To India – Amir Adnan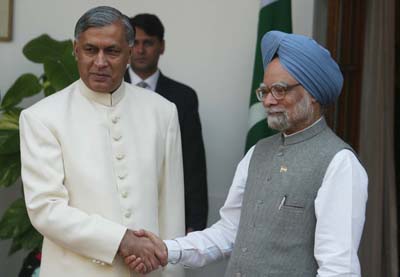 A Prime Minister who served as the face of the country under the Musharraf regime, Shaukat Aziz was seen meeting with the leaders of the world throughout his tenure. However, one of his most iconic meetings was with the then-Prime Minister of India, Manmohan Singh, where he chose to represent Pakistan in an iconic white sherwani made by Amir Adnan.
Which outfit did you like the most? Tell us in the comment section below.