With Ramzan inching towards its end with each passing day, the festivities for Eid-Ul-Fitr are on almost everyone's mind. Whether it's what to have on the menu or what plans to make each day, it's truly a time to figure it all out.
However, before making our minds up about anything else, it's always the question of 'what to wear' that pops up and gives us the most anxiety.
Well, if you haven't decided that yet, then fret not! Diva has made it all easier as we've selected the 8 best options out there to stand out and look your best with this Eid…
Zaheer Abbas

Playing with a colour palette brimming with golds and earthy tones, Zaheer Abbas' Eid collection is an ode to the traditions of the Subcontinent and the organic beauty that surrounds us. It's all about embracing the classics and that's why we believe the brand should be on your shopping list.
Sania Maskatiya

If there's one brand that you can be sure to have the most diverse range for Eid, it has Sania Maskatiya. Displaying a myriad of colours and silhouettes to play around with, the designer has come up with a collection that you can wear not just on Eid but also at summer soirées and weddings.
Wardha Saleem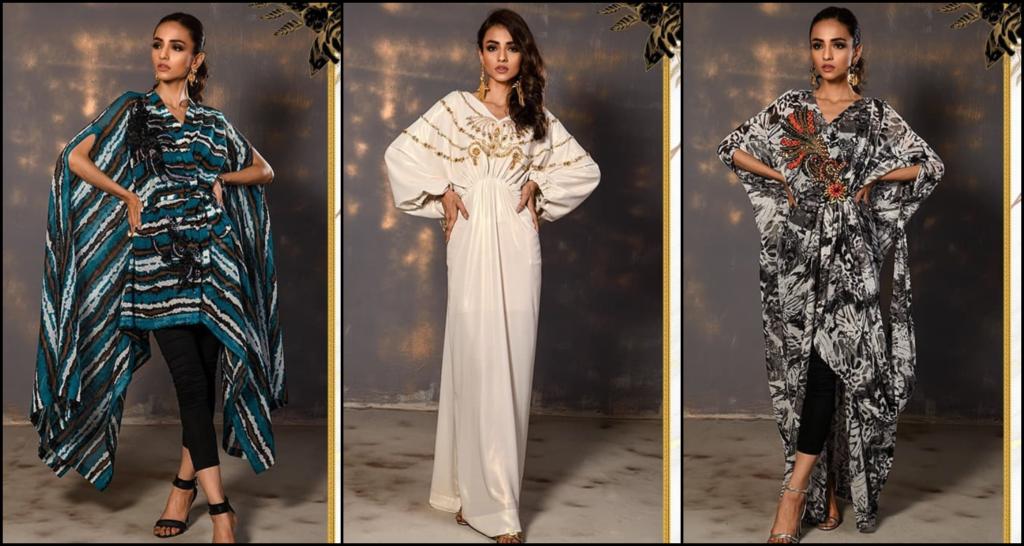 Renowned for juxtaposing a variety of colours and traditional craft in her collections, Wardha Saleem is definitely someone to consider for an Eid ensemble. This year, the couturier has showcased an interesting mix of silhouettes and cuts into her display, and for that reason, we think for anyone wanting to experiment, Wardha is the one to go with.
Mahgul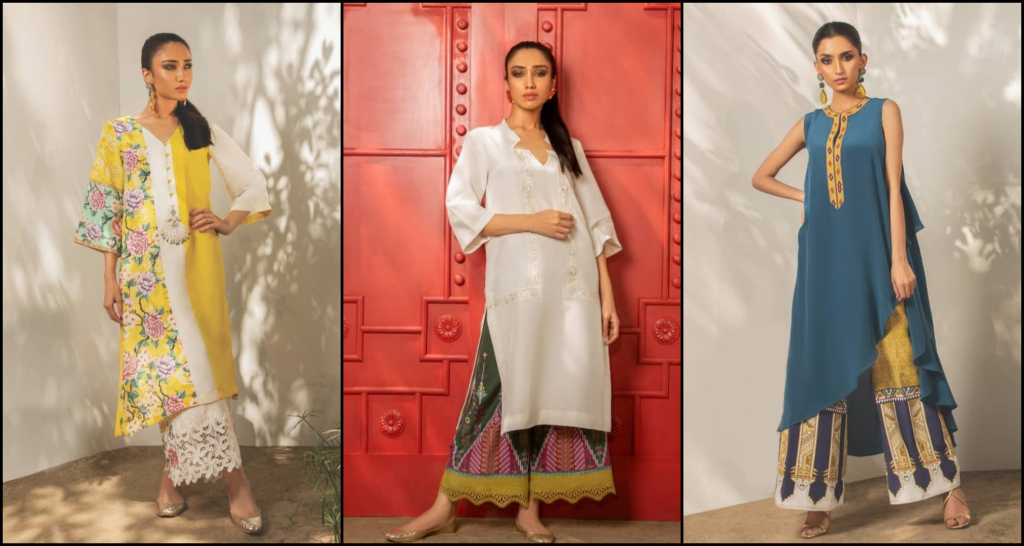 Sticking to her aesthetic that is all about angular cuts, geometric patterns, and organic motifs, Mahgul has come up with an interesting mix of ensembles for her Eid collection. Whether its the use of bright colours or keeping the silhouettes simple, her collection is for those who love traditional wear wholeheartedly.
Umsha by Uzma Babar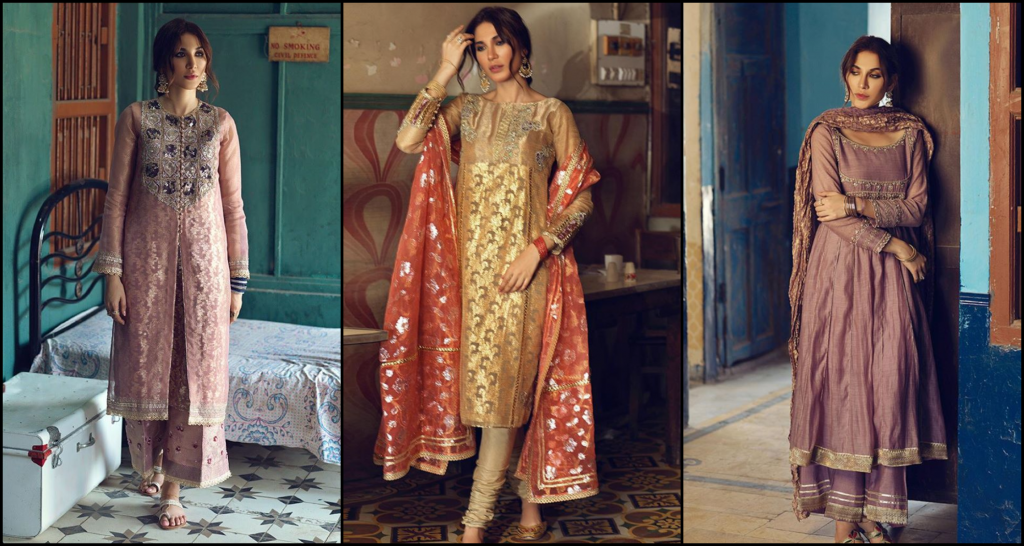 Adding the right flair to Eid festivities with a mix of bright embellishments and muted colours, Umsha by Uzma Babar has come up with a collection that truly encompasses the old-school charm of the celebration. For anyone looking for a bit of glam, this should be the one to go for.
Annus Abrar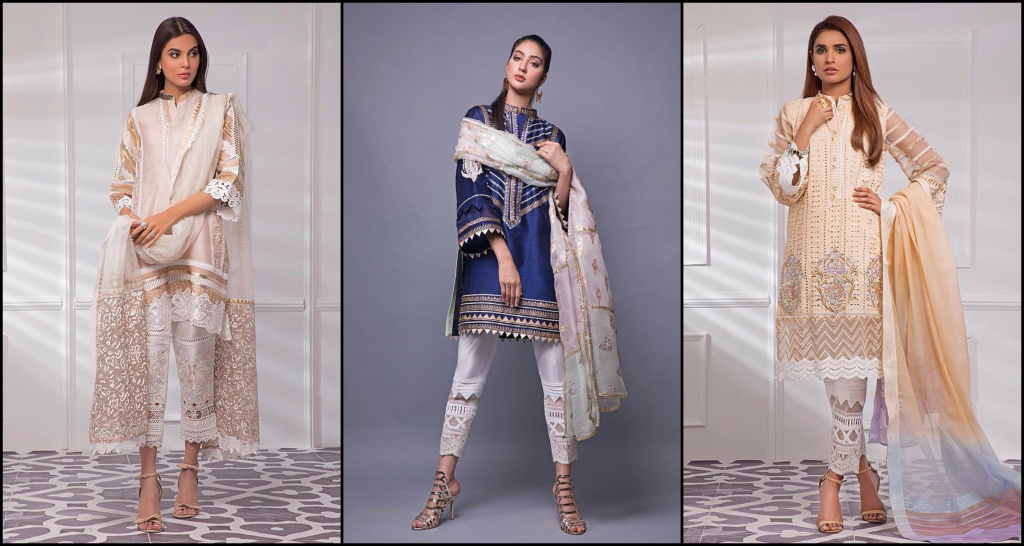 Capturing the essence of the contemporary Pakistani women in his latest collection, Annus Abrar's Eid showcase truly is for the woman who wants to remain subtle yet stand apart with her ensemble. It's all about earthy tones for this designer, and that is truly what works.
Farah Talib Aziz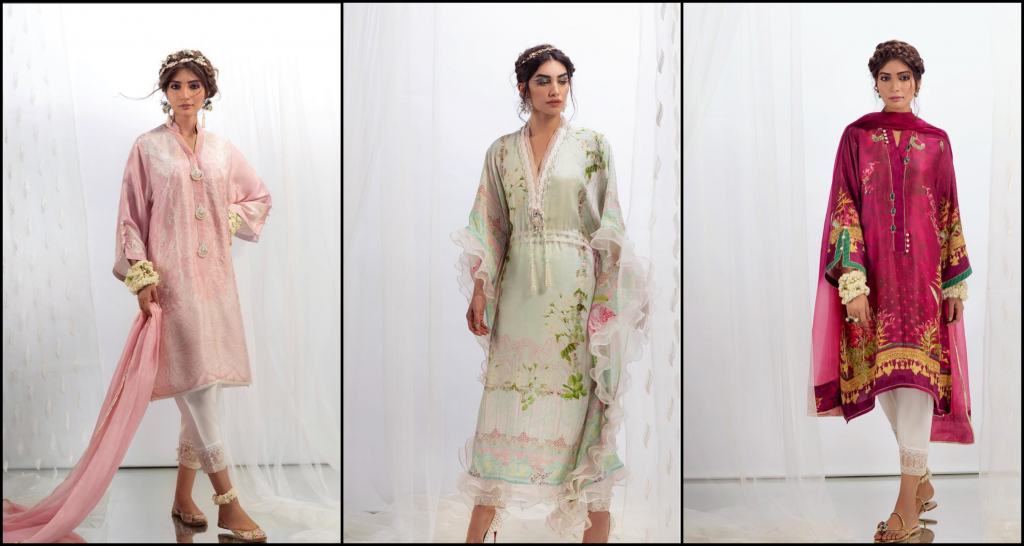 Farah Talib Aziz is not a new name when it comes to being a favourite amongst the creme de la creme, and this collection is a testimony to that. Showing a mix of interesting silhouettes and supple summer colours, FTA's collection is all about embracing femininity in different shades and we adore that.
Suffuse by Sana Yasir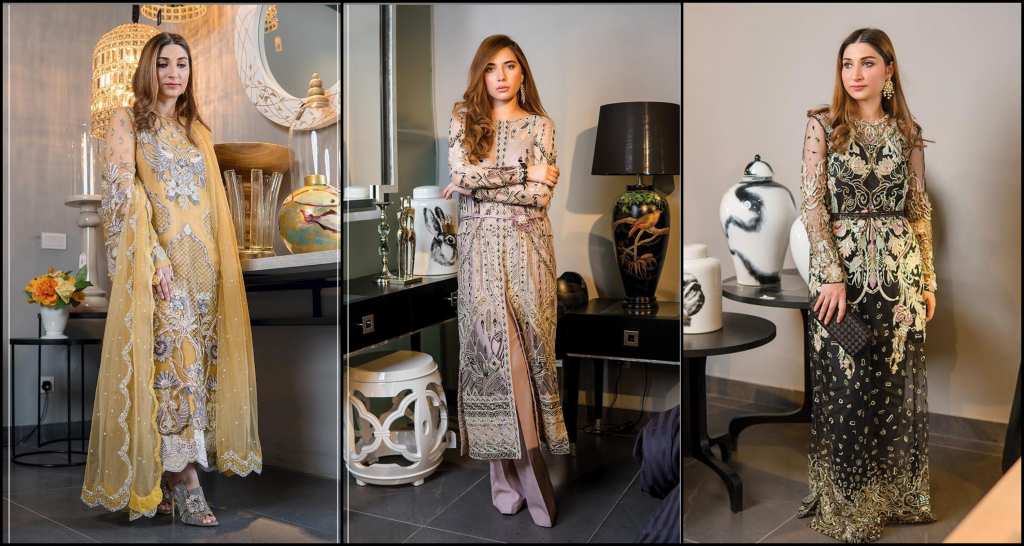 Another collection that is all about glam factor, Suffuse by Sana Yasir is truly for those who need that oomph factor on Eid. Showing a mix of blacks and golds with organic embellishments at the forefront, the collection is about showing off the luxe life in all its ways.
Which collection is your favourite? Tell us in the comments section below.