7th Sky Entertainment has been a forerunner of the Pakistani entertainment industry, and with each successful drama, it keeps proving that to larger audiences as it amasses an even bigger drama kingdom!
The brainchild of Abdullah Kadwani and Asad Qureshi, the production house has soared to new heights with each project that they have their Midas touch on, and recently, they have excelled in proving that with their high-rated dramas such as Kahin Deep Jalay and Munafiq, which have become household names.
Now, they are making their footing even stronger, by bringing 7th Sky Entertainment dramas one after another in a row, every weekday!
From Monday to Friday, here's how GEO Entertainment and 7th Sky will keep you on the edge of your seats…
Monday

Starting off with the much-loved drama starring Adeel Chauhdry, Fatima Effendi, Mariyam Nafees, and Marina Khan starrer Munafiq at 7 pm, the first day of the week continues with the latest drama from 7th Sky, Muqaddar starring Faysal Qureshi at 8 pm. This is then followed by a primetime run for Khoobseerat starring Agha Ali, Kiran Haq and Nimra Khan!
Tuesday

It may be the second day of the week, but 7th Sky sure keeps it super fresh! Expect your usual run of Munafiq at 7 pm, and then get into the mode for Sana Javed and Imran Abbas' Darr Khuda Se, at 8 pm, which is one of the most popular shows on TV. This would be followed at primetime by another daily episode of Khoobseerat.
Wednesday

It's the middle of the week, but in no way does it have to be boring when 7th Sky Entertainment keeps bringing the best of television to you. Start your evening off with Adeel Chaudhry's Munafiq, and then enjoy the riveting storyline of Danish Taimoor's Deewangi at 8 pm! This, of course, ends with a daily run of Agha Ali's Khoobseerat.
Thursday

The week is almost at its end, but the storyline keeps building up with each scene. That's why Thursday with 7th Sky is as thrilling as it gets! We start our daily dose of Munafiq at 7 pm, followed by Imran Ashraf's TRP-breaking Kahin Deep Jalay at 8 pm! But, then none of it ends before tuning into the 9 pm favourite, Khoobseerat!
Friday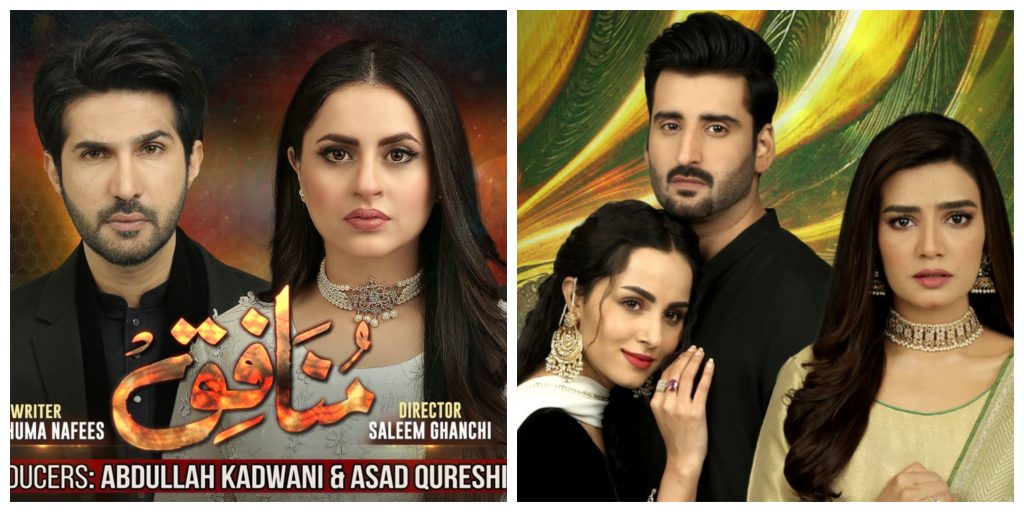 It's the start of the weekend and Friday night has been made even special thanks to 7th Sky Productions! We begin with a brilliant episode of Munafiq at 7 pm, continued by Khoobseerat at 9 pm! Enjoy the double dose of these dramas and their storylines as you welcome the weekend!
Which 7th Sky Entertainment drama is your favourite? Tell us in the comment section below!