The year has ended on another high for the Abdullah Kadwani, and Asad Qureshi led 7th Sky Entertainment, as one of the most-watched drama serials of this year, Raaz-e-Ulfat, concluded this Tuesday driving praises from all corners for its happy ending and for the messages it delivered. While the drama had a successful run throughout and kept the audience intrigued and engaged with its captivating storyline and brilliant performances, it concluded on a high with a unique and comprehensive last episode. No doubt, like the high TRPs the show got every week, and how it repeatedly topped the trending lists on YouTube, the last episode's rating was also high, which spoke volumes about Raaz-e-Ulfat's popularity among the audiences.
The drama mainly revolved around Mushk, an ambitious girl who belonged to a conservative family but befriended a modern and outgoing girl Sehba. Later Mushk falls in love with a handsome, rich man Irtiza but as a result of Sehba's evil plotting, their relationship ends. Irtiza backs off from marrying Mushk on their wedding day, and Mushk ends up marrying her father's colleague Ismail, who has two kids and a mentally unstable sister. Ismail is a gentleman who accepts her wholeheartedly and gives him all the respect and love, and supports her every step of the journey.
Penned down by Maha Malik and directed by Siraj ul Haq, the drama had a stellar cast with the talented diva Yumna Zaidi playing the lead female protagonist Mushk. The cast also included Shehzad Sheikh (Irtiza), Gohar Rasheed (Ismail), Komal Aziz (Sehba), Hina Bayat (Mushk's mother), and many other big names of the industry.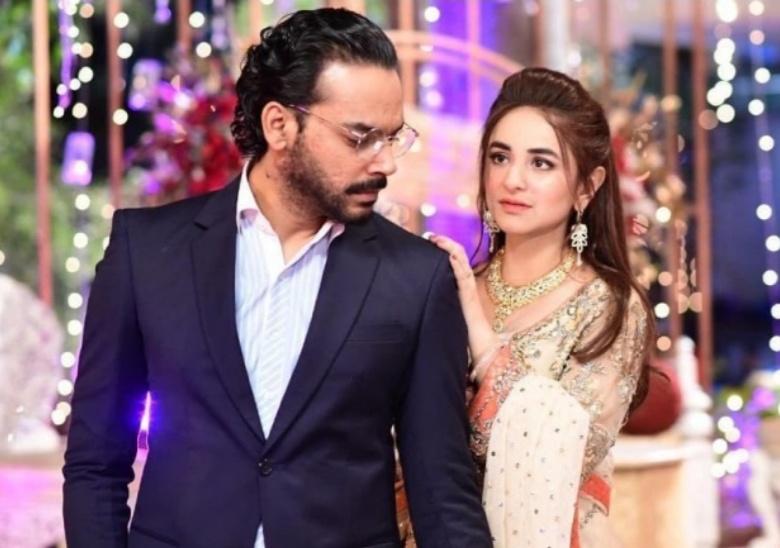 The story got a fantastic public response, with people loving the chemistry between Ismail and Mushk. Ismail became one of the most loved characters of the drama, and the viewers loved it when Mushk decided in his favor and confessed her love for him, leaving behind Irtiza, who did not trust her and supported her when she needed it. With some meaningful dialogues and power-packed performances throughout the serial, and especially in the last episode, Raaz-e-Ulfat will stay with the audience for a long time.
Social Media was filled with love and praises for the show and the amazing message that it portrayed.
What an heart wrenching endings of a drama seriel "Raaz e Ulfat" 🥀 Proved : Mohabbat karen to tamam khoobiyon or khamiyon k sath qubool kar k kren or apno pe bharosa bhi rkhen :)💓#RaazEUlfat

— -Umےma 👑 (@Chonch_Bnd_Rkh) December 22, 2020
Having love for someone is not difficult, but to have trust to whom you love is lil bit hard.

Yakeen karna seekhain unper.. jin se aap muhabbat karte hain❤
Conclusion of #raazeulfat .#geotv #drama #ending

— Amber Zaidi (@amber_xaidi) December 22, 2020
Theme of this serial
1. Jis say piyar kro us pr itibar kro
2. Parents hamesha acha he intakhab krty ha apni aulad ky lea.
3. Apny bary ma he socho gy to irtaza ki tarha akely reh jao gy.#RaazEUlfat

— Sheikhoo (@Da_sarmast) December 22, 2020
While people also felt sad that the drama had ended.
#RaazEUlfat
A simple and decent production.
I started watching from the half way ….
ایک خالص پاکستانی ڈرامہ#yumnaZaidi. Sad it ended. https://t.co/inabpQg3Xe

— Faiqa Salman (@FaiqaSalman) December 22, 2020
Though, the one thing that everyone agreed on was that it was a beautiful journey throughout!
Something Good Ending.. Atleast better lesson for love birds wht ever happened never ever doubt your partner ⛷ #RaazEUlfat #lastepisode #GeoNews #Musk #drama pic.twitter.com/EqTqddC4E7

— Jafar Khan (@JafarKhann07) December 22, 2020
Abdullah Kadwani and Asad Qureshi under the banner of 7th Sky Entertainment have produced numerous hit serials in the last few years, and Raaz-e-Ulfat has managed to make it to the list too. From the OST and direction to the performances, everything kept the audience intrigued, and the duo deserves appreciation for outdoing themselves in bringing us quality entertainment every day. The new season of dramas by 7th Sky Entertainment also looks quite promising, so here is hoping that we will continue to be provided with some more intriguing serials in the coming year.