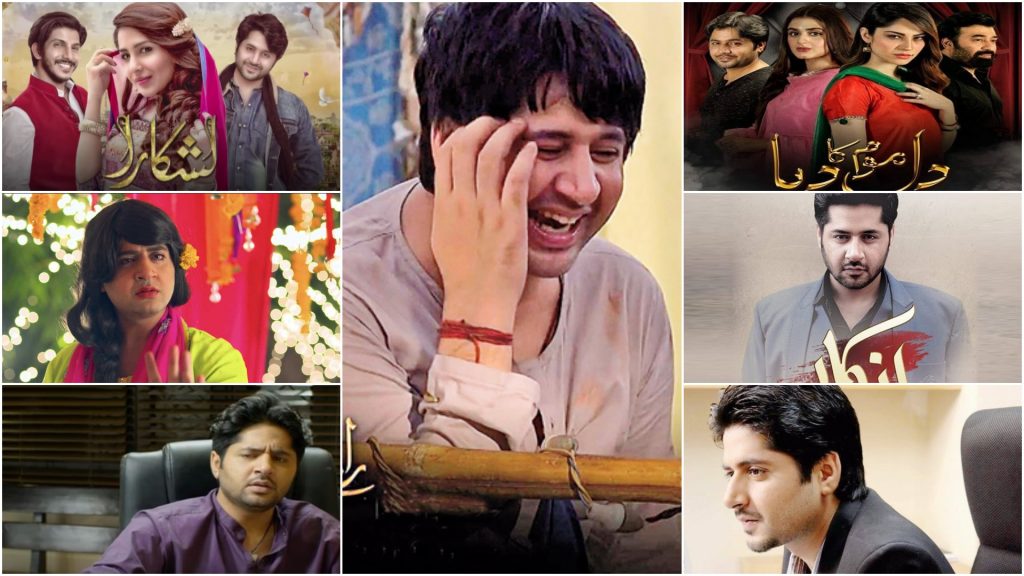 If there's one actor that's currently ruling the roost, it's definitely Imran Ashraf. From a loyal sidekick in Dillagi to a sensible brother in Khuda Mera Bhi Hai to being a transgender in Alif Allah Aur Insan to everyone's favorite Bhola in Ranjha Ranjha Kerdi, Imran has proved his mettle time and time again. Today we're looking back at Imran Ashraf's 7 most powerful roles that proves what sheer brilliance he is!
Ranjha Ranjha Kerdi
There's no arguing that Imran Ashraf stole everyone's hearts with his iconic character Bhola that'll be remembered for decades!
Alif Allah Aur Insan
Taking up a role that many would hesitate to do, Imran Ashraf breathed life into the character of Shammo who is a transgender determined to change her life!
Dillagi
A loyal sidekick who will always have your back no matter what, even when playing a side role, Imran Ashraf sure knows how to win over the audience!
Inkaar
From being the very innocent Bhola to a dubious villain in Inkaar, Imran is definitely one of the most versatile actors the industry has seen to date!
Dil Mom Ka Diya
Starring along side Hira Mani, Imran takes you on a journey where you hate him and love him at the same time!
Khuda Mera Bhi Hai
Imran Ashraf has never shied away from taking strong characters, he plays one of the pivotal roles in Khuda Mera Bhi Hai as a sensible younger brother.
Lashkara
In a tale of typical family dynamics and the pressures of the society, the kabootar baaz Imran Ashraf will have you love his stubborn and conflicted self as mr. Sunny!
A role we're looking forward to:
Now that he's proven that he's every bit of the hero material without a doubt, we are excited for his next project with Geo where we'll be seeing Imran play a very intense and romantic hero along side Neelum Munir!
Which character do you love the most? Let us know in the comments below!