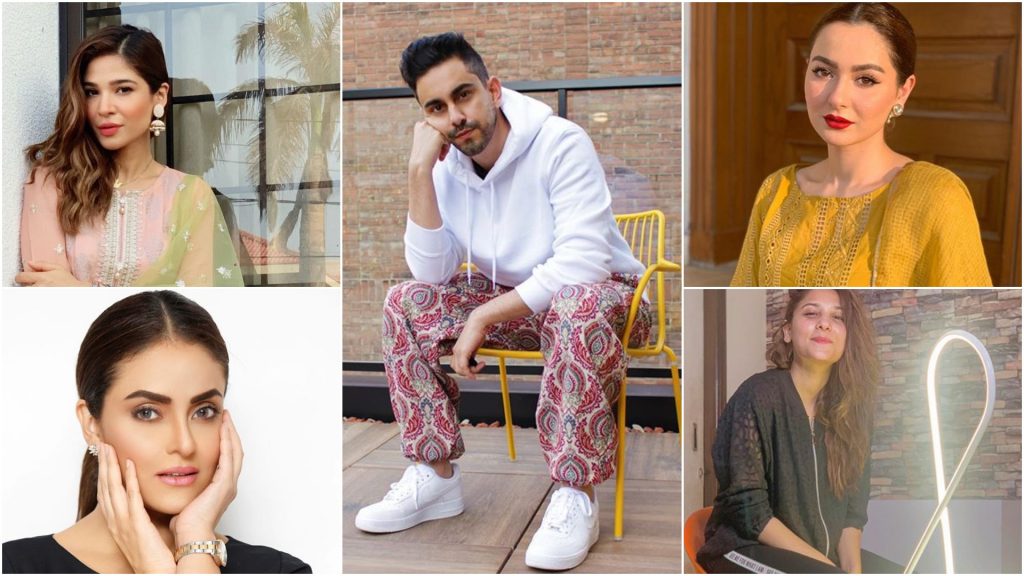 Social media has totally changed the dynamics of fame, there was a time when YouTubers became celebrities and now celebrities are becoming YouTubers, how times change! Here are our favorite celebrities who make great content on YouTube!
Ayesha Omar
Revolving majorly around fitness, Ayesha Omar via her YouTube channel gives you a sneak peak of her life with every vlog she makes, from getting ready to taking her audience to the sets and offering healthy tips in between Ayesha Omar has gathered quite the fan following in no time!
Nadia Khan
Our very favorite morning show host is now a full on YouTuber with around 599k followers and you can tell that she puts a lot of effort in her videos! From tips on losing weight to makeup reviews, tutorials, personal grooming and DIY goodness, Nadia Khan has it all!
Bilal Khan
When it comes to vlogging, singer Bilal Khan is literally at the top of his game right now. From his distinct style of vlogging to sharing jinn experiences and having great conversations with his friends from the industry, Bilal and his content promise to keep you hooked!
Hina Altaf
Her bubbly personality and content has gotten her quite a lot of success on YouTube. With more than 100k subscribers on her channel, Hina Altaf's channel is about every possible topic you can imagine! From taking on budget challenges to exploring places like Tuesday Bazaars and Zainab Market, Hina has a lot to offer!
Hania Aamir
Newer to the lot, Hania Aamir's channel is all about following her go about her day and sharing adventures with her fans. And even though she's not as consistent with churning out vlogs, she sits at 133k subscribers on YouTube with her fun and laid back style of vlogging.
Hira Tareen
Model Hira Tareen is one who definitely keeps up with the tag challenges going around, including the my-husband-does-my-makeup challenge which is hilarious! Hira has kept her YouTube channel solely around international trends and she shares everything from her fitness routine to GRWM to her vacation vlogs and we love it!
Areej Fatima
From personal grooming videos to her shadi preparations and intense heart to heart baatein, Areej Fatima is another YouTuber who has something different to offer!
Which YouTuber do you love the most? Let us know in the comments be