The internet had quite the night after the news of Hamza Ali Abbasi and Naimal Khawar Khan started floating around. Many initially thought the news was probably fake but it wasn't! Yes, Hamza Ali Abbasi, one of the most sought after bachelors is now off the market as he prepares to marry the stunning Naimal Khawar Khan and if you ask us, they make one of the most stunning couples in the industry without a doubt.
Naimal who is an audience favorite as she plays Izzah in Anaa is simply a vision! Not only is she stunning but her work is beyond beautiful and Hamza too appreciates her work: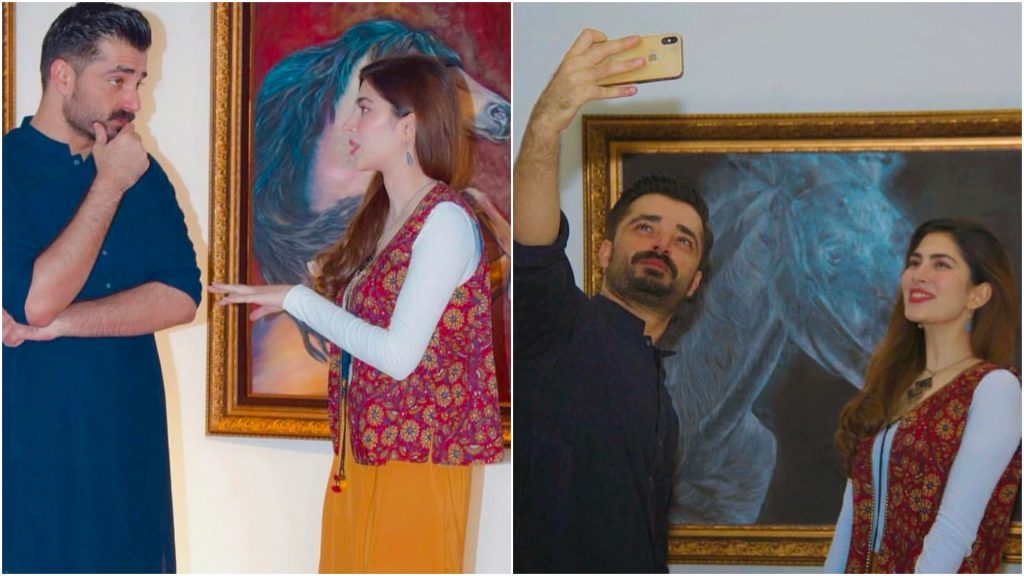 The couple is set to tie the knot on 25th August and the Walima will take place on the 26th August.
The news had the internet shooketh to the core, and the hashtag #HamzaAliAbbasi has been trending on number 2 on Twitter!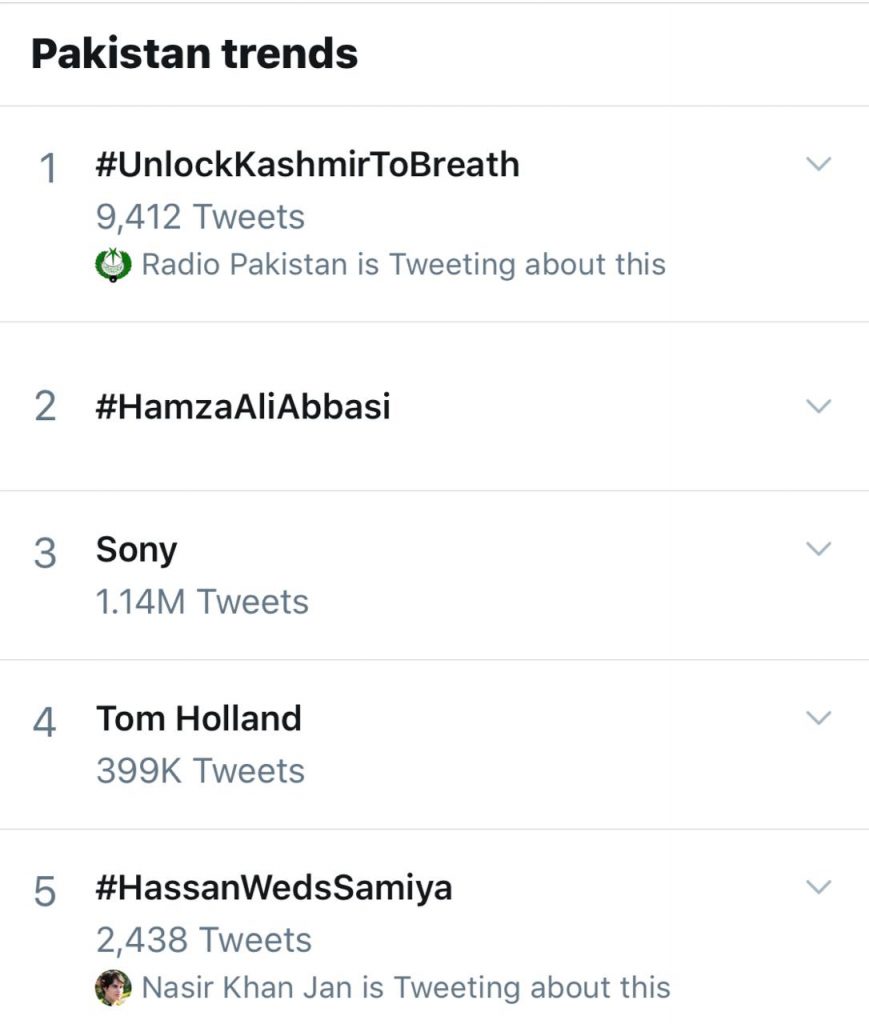 Hearts were broken:
"Hamza Ali Abbasi" getting married and all the girls who had crush on Hamza Ali Abbasi are like….#HamzaAliAbbasi pic.twitter.com/cZ6ZXemwo0

— ن A و A ب 🇵🇰 (@OfficialUmar111) August 21, 2019
Tu ne tora mera dil 😭💔#HamzaAliAbbasi

— H E A L E R (@TheHeaLerQueen) August 21, 2019
Everyone agreed how stunning of a couple they make:



We thought so too!

People were sending their love and prayers:
Wishing You Happy Life Ahead
Hamza Ali Abbasi My Most Beloved personality After Khan Is Going to Marry Naimal Khawar#HamzaAliAbbasi pic.twitter.com/H2HOGulLv5

— Aizaz Ahmad (@Aizaz9390) August 21, 2019


People couldn't stop thinking about how beautiful their kids were going to be: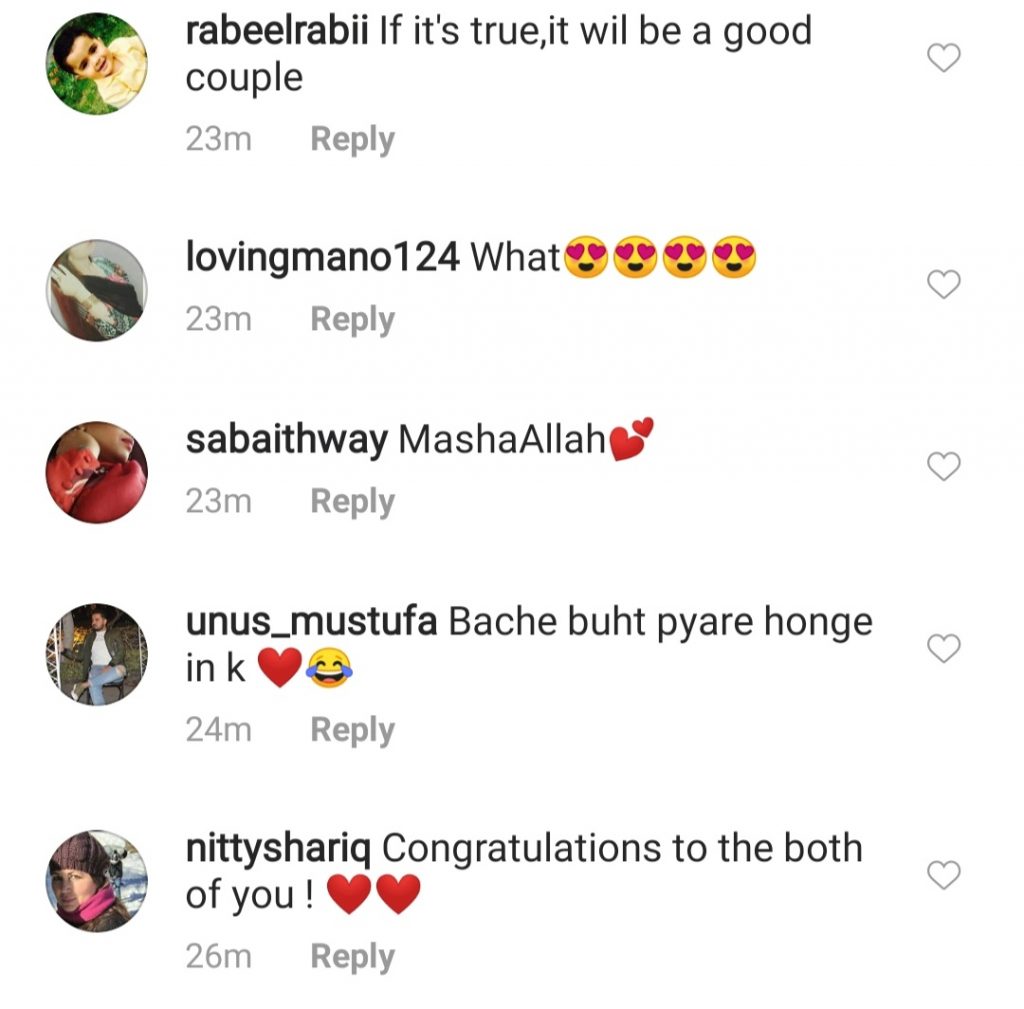 Some were still in disbelief!

Apun bhi:

Shots were fired:
Girls getting mad after Finding out that #HamzaAliAbbasi is getting married like they had a chance. LMAAAOOO go marry your cousin from toba tek singh.#naimalkhawar #Pakistan#HassanWedsSamiya

— Saman Shahzad (@samcasm24) August 21, 2019
People were glad the two chose each other:
@iamhamzaabbasi @Naimalkhawarr
I'm so glad that you two chose each other.. there's so much common in you two & I pray to Allah that your match brings lots of happiness & prosperity in your lives, as well as in the lives of your loved ones.. #HamzaAliAbbasi #NaimalKhawar #Haimal pic.twitter.com/yc32ziajIc

— ✨𝒜𝓎ℯ𝓈𝒽𝒶💫 (@mystifying_me) August 21, 2019
Some had questions:

Let me be a typical fan girl for a while and rant why Hamza and not Usman Mukhtar?!?!?!?!?!?! https://t.co/hRiinPXfMn

— Reem #AleppoForever (@iReemSKhan) August 20, 2019
Many were sad for Usman Mukhtar who plays Altamash in Anaa and is widely shipped with Izzah all over the internet!

Haye bechara Altamash 😂 Yaha bhi peechay reh gayaa 😁
Besides jokes I'm so happy for Hamza Ali Abbasi and Naimal MashaAllah 😍😍❤ Many man Congratulations to both of yuh 💕#HamzaAliAbbasi pic.twitter.com/N1whzsCG3c

— Palwasha Alam (@Palo1109) August 20, 2019
And while many were truly happy for the couple, others were mocking Hamza for being bald on his wedding, but fans quickly came to Hamza's defense: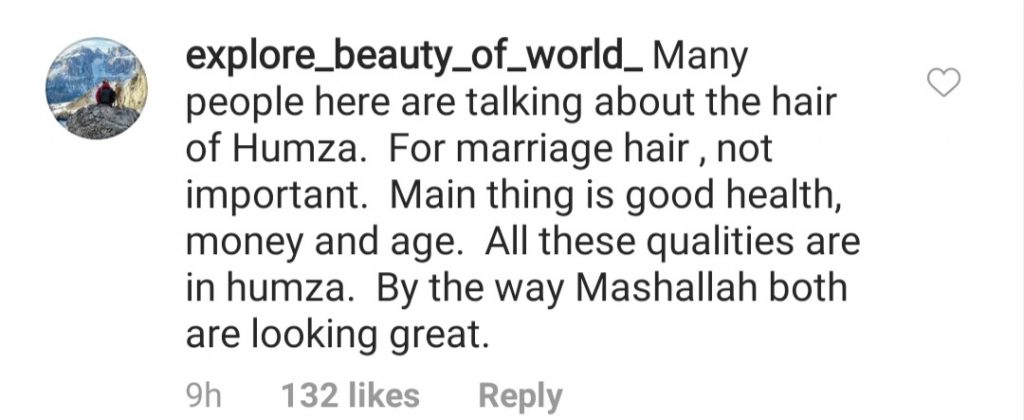 Now excited are you for the couple? Let us know in the comments below!