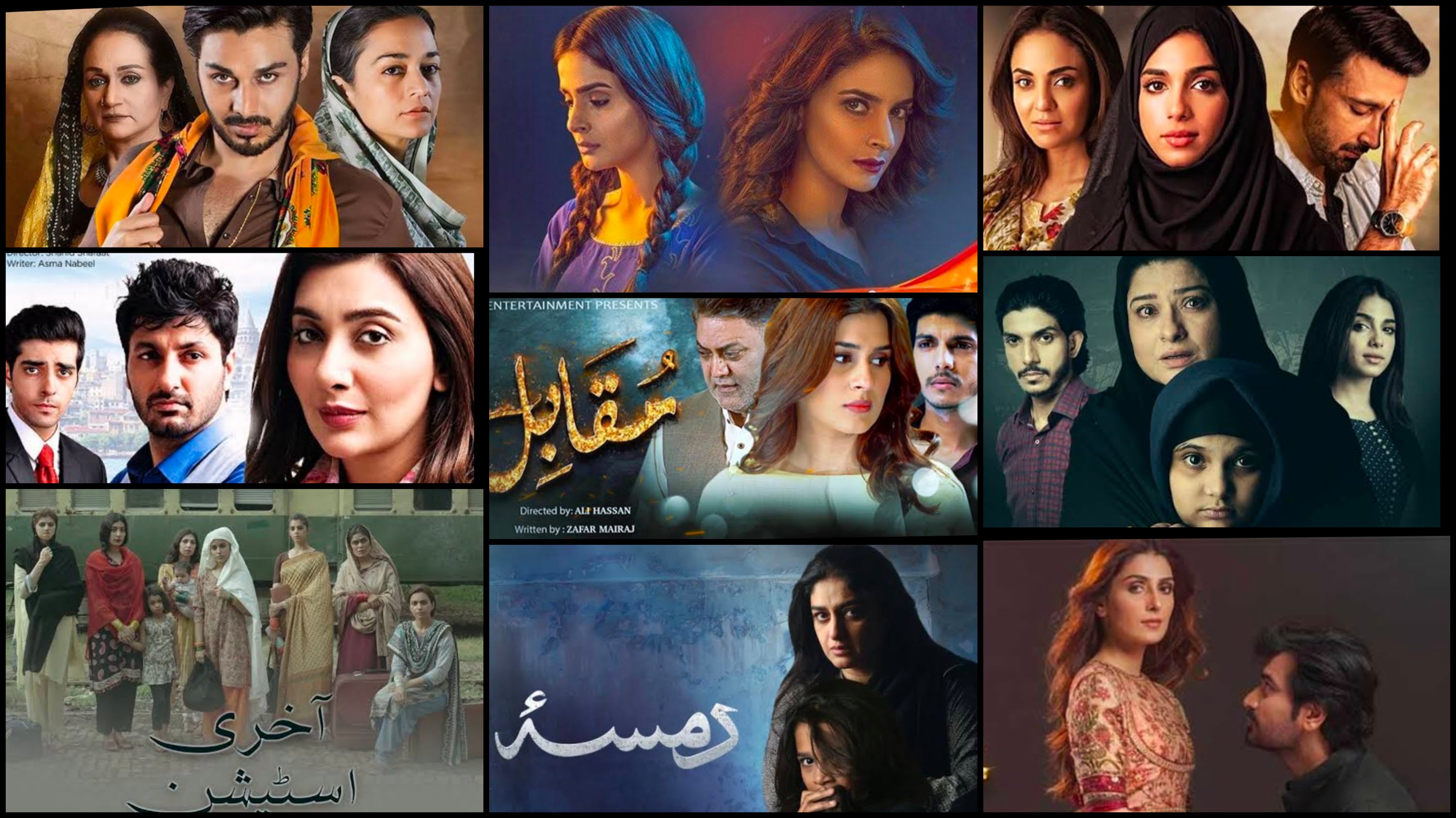 Our drama industry is not just about saas-bahu dynamics, it's given us variety of dramas that address and tackle social issues and taboos so well that you just can't miss them! Here are our 15 of many dramas that we think dealt with the issues phenomenally!
1. Udaari
Udaari ripped through the plaguing taboos of child abuse and class prejudice spectacularly, showcasing the struggle a single mother has to bring justice to her daughter's rapist.
2. Baaghi
Inspired by the life of Qandeel Baloch, Baaghi deals with the issue of honour killing of women by portraying a totally different side of Fauzia Baloch as a person, giving more insight on her life and ending the drama with a message so powerful, it'll give you goosebumps!
3. Aakhri Station
A little series about 7 women from different walks of life, dealing with their own problems and emerging as heroes. From acid attacks to abusive marriages, depression, AIDS, forced prostitution, displaced families in the name of terrorism, the drama tackles all the issues brilliantly empowering women to be their own heroes!
4. Khuda Mera Bhi Hai
Khuda Mera Bhi Hai focuses on the life of a third gender child and how the society does not accept any child who is a transgender. From schools to friends, and people in general, Khuda Mera Bhi Hai showcases how people with the third gender suffer everyday at the hands of the society that leaves them to die!
5. Muqabil
Another drama about child abuse, the drama tells the gruesome tale of a woman who was raped as a child and is seeking revenge by marrying her rapist's son.
6. Ranjha Ranjha Kerdi
A drama that took the audience by storm by portraying the harsh realities of life for the mentally challenged and the very poor.
7. Khaani
Khaani depicts the wadeira culture and how the rich and influential can get away with almost anything in this country, even murder.
8. Meray Paas Tum Ho
We're so used to of seeing men cheat in a drama that the concept of women cheating is almost alien to us. And MPTH portrays exactly that, how a woman too can cheat on her loving spouse for a more financially stable partner and how it affects their family life.
9. Cheekh
Another drama that deals with rape, murder and influential people getting away with everything. Cheek is a story of a dedicated friend keen on having the culprit hanged.
10. Damsa
A drama that portrays a reality so heart wrenching that our heart aches with every episode. Damsa deals with the mafia that kidnaps children, tortures them to look crippled and forces them to beg for money.
11. Ishq Zahe Naseeb
In a society where mental health is a taboo subject, Ishq Zahe Naseeb portrays a man who is suffering from Dissociative Identity Disorder as a result of traumatic childhood punishments.
12. Besharam
In a society where people still think of modelling as a questionable career option, Besharam set out to change that perspective by showing a struggling model who marries a conservative politician in the making who thinks modelling isn't an honorable career and tries to change her.
13. Aisi Hai Tanhai
In the digital world we're living in, things can go wrong very easily. Aisi hai tanhai is a story about a girl who takes private pictures for the guy she's dating, but when her phone is stolen and the pictures are leaked, her mother poisons her and leaves her to die. And while she's in a coma, one of the hospital janitors, rapes her.
14. Ruswai
A spine chilling tale of a girl who's kidnapped, gang-raped and thrown in bushes to die. The story depicts how people in this day and age are hesitant to report such crimes thinking it'll take away the family's honour.
15. Meri Guriya
Another gruesome tale of a rapist who abuses young girls, murders them and discards their bodies. The drama portrays how you can pick signs from children and potential abusers.
What drama has been your favourite? Let us know in the comments below!