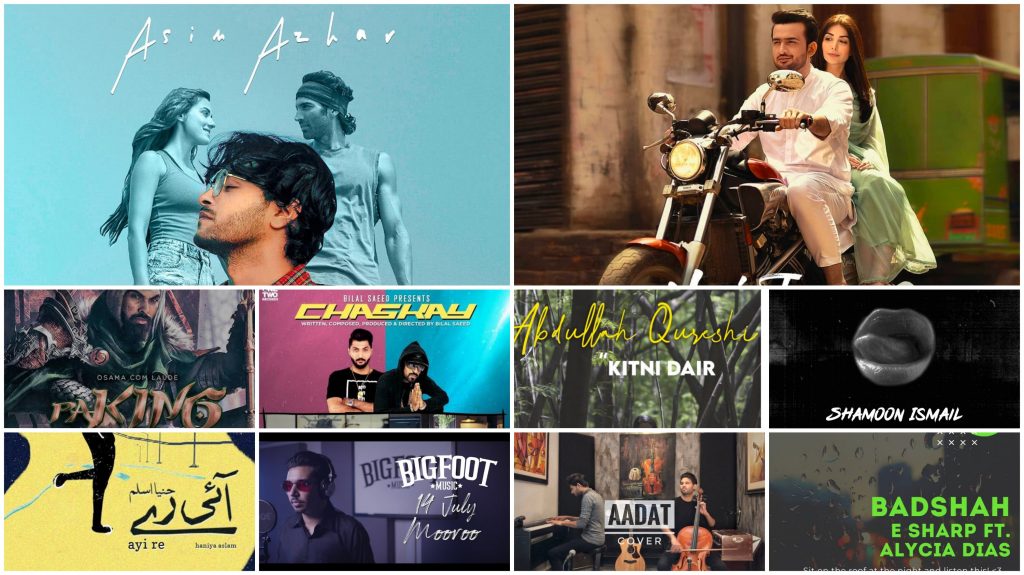 While the lockdown may have seemed to slow down everything in your life, the music is nowhere near slowing down! And today we've rounded up for you songs that everyone's listening to, except you!
Humraah – Asim Azhar
You're probably living under a rock if you haven't heard Humraah already, ruling the charts and hearts on both sides of the border, Humraah is a cult favourite to many these days!
Aadat Instrumental Cover – Leo Twins
Aadat ho, Leo twins hon, aur maza na aye? Not possible!
Nai Jeena – Sibtain Khalid
All the cuteness you probably need in your life is right here, in this one song!
Chaskay – Bilal Saeed ft Roach Killa & Izzat Fatima
An upbeat pick-me-up during trying times like these!
Badshah – E Sharp ft Alycia Dias & Bilal Ali
Tune into this song and let it take you with it, the melody, vocals, lyrics, there's plenty to fall in love with!
Vehshi – Osama Com Laude ft Umair Jaswal
Feeling a little gloomy lately? You definitely won't after you hear this one!
14 July – Mooroo
You can never go wrong with Mooroo and his catchy beats!
Rok Lo – Shamoon Ismail
What have you been up to if Shamoon Ismail and his raw songs aren't your favourite yet?
Kitni Deir – Abdullah Qureshi
A number that will melt your heart!
Ayi Re – Haniya Aslam
Another one of those feel good songs that you need on your playlist right now!
What songs have you been loving lately? Let us know in the comments below!