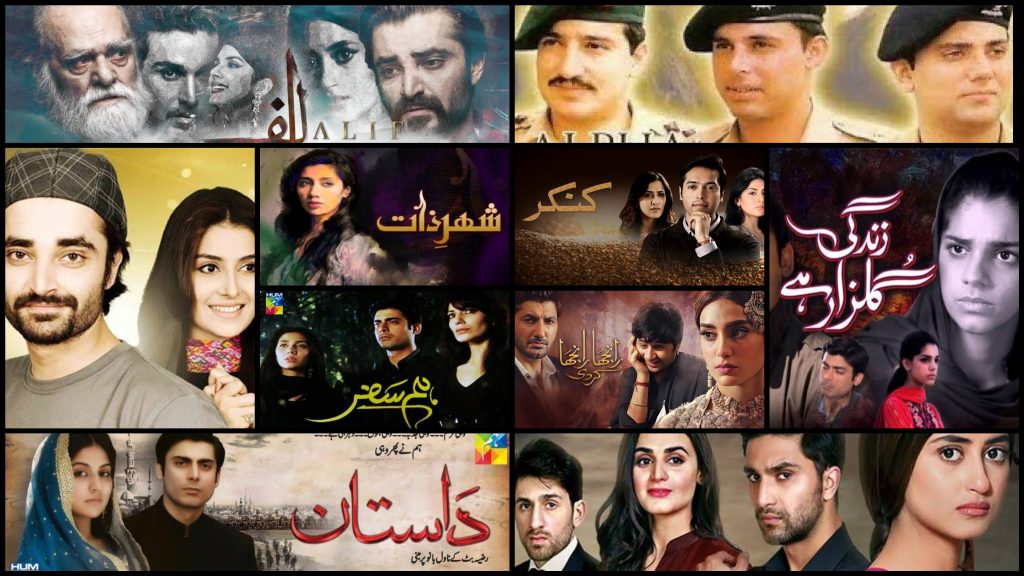 You're not a true drama fanatic until you've watched your favourite dramas at least twice! Being avid drama fanatics ourselves, here's our list of 10 dramas that we can re-watch a hundred times without complaining!
1. Alpha Bravo Charlie
No matter how many times we watch this drama, the giggles, the anticipation and heart break always gets us! A must watch for EVERYONE out there.
2. Zindagi Gulzaar Hai
A drama that we always find ourselves watching every few years, it's just that great!
3. Shehr-e-Zaat
Another drama that always keeps us grounded, one of Mahira Khan's finest works, the drama guarantees to leave a powerful impact on your life!
4. Dastaan
If there's one drama we love losing sleep over, it's Dastaan, a tale of love, fate and patriotism amid the creation of Pakistan. And if you've never seen it, prepare to have your heart broken 💔
5. Kankar
A drama that'll always too our list for talking on issues that no one dares to talk about!
6. Alif
A drama that will leave you mesmerized and feeling closer to God!
7. Ranjha Ranjha Kerdi
The list would be incomplete without Ranjha Ranjha Kerdi, a drama that'll make you laugh, cry and fall in love with Bhola!
8. Yakeen Ka Safar
We've honestly actually lost count of how many times we've watched this drama!
9. Pyare Afzal
With dialogues so apt, and a story the narion loved, Pyare Afzal is yet another drama that we love re-watching!
10. Humsafar
Can the list even be complete without the most iconic drama that changed it all? We think not!
Share with us the dramas houove rewatching in the comments below!