Money Heist is probably the one show on Netflix that everyone waits for the most whenever a season is about to drop, and the latest episodes are a proof! Everyone was hooked onto the fourth edition of the thrilling show this week in Pakistan, and likewise, we couldn't help ourselves either!
However, we went a step above this time rather than just grabbing our popcorn, and started wondering how the show would play out if it got a Pakistani remake – which you never know, may just happen!
Well, we started thinking, and some celebs just came in our mind, pronto who could really be a part of it!
Who made it our list? Here's the lowdown…
Professor: Fawad Khan

This one's so obvious, because come on, who doesn't think the Professor and Fawad Khan are so similar? They're smart, know how to get things done, and are oh-so-hot! This would be the best bet!
Tokyo: Meesha Shafi

Tokyo is one feisty character and she's not the one to remain quiet! Well, who else than Meesha Shafi to play her then? There's a ton of energy in both of them, and that's why we think this bombastic diva would be a perfect choice!
Nairobi: Saba Qamar

One of the most loved characters of the show, Nairobi has definitely been a central focus of the show! We believe someone like Saba Qamar should essay such a character because she has the ability to play roles that lie in the grey area perfectly! Plus, we're sure she'd act the hell out of this character!
Rio: Adnan Raza Mir

Rio's a character who is full of contrasts and that's partly because he's full of youth and spunk! That's why we believe we need a celeb who is completely a fresh face for this, and no one but Ahad Raza Mir's younger brother, Adnan Raza Mir came to our mind! Well, if you're looking for a debut, this is it!
Denver: Emmad Irfani

Denver's a strong personality in the team of robbers, and we believe he's been a central figure of the show. That's why we think it's only fair to have someone like Emmad Irfani play that role since he'd be the perfect brooding character here!
Helsinki: Shamoon Abbasi

A character who is seen as a toughie, but in actuality is quite the comforting one within the team, Helsinki is all about making the big guy stand out! We think someone like Shamoon Abbasi would be perfect for such a role because his personality screams the same too!
Stockholm: Nausheen Shah

Stockholm has been a character who has gone through quite a lot in the show, but has persevered through it all and has become super important! We just couldn't think of anyone but Nausheen Shah for the remake, since we think she does look a lot like Stockholm! Plus, she'd make a kickass pair with Emmad Irfani, we believe!
Lisbon: Kiran Malik

A character who has so many layers to her, Lisbon's move from being on the other side to becoming a part of Professor's plans had us all rooting for her! That's why we believe, we need a strong Pakistani celeb like Kiran Malik to take over such a role! Plus, it doesn't hurt to see someone like this beautiful diva romancing our very own professor, Fawad Khan in the show!
Berlin: Adnan Siddiqui

A character whose both arrogant and charming at the same time, Berlin has been one of the most important characters in Money Heist. That's why we believe if a remake was ever made here, we need a strong presence like Adnan Siddiqui behind it!
Alicia Sierra: Ayeza Khan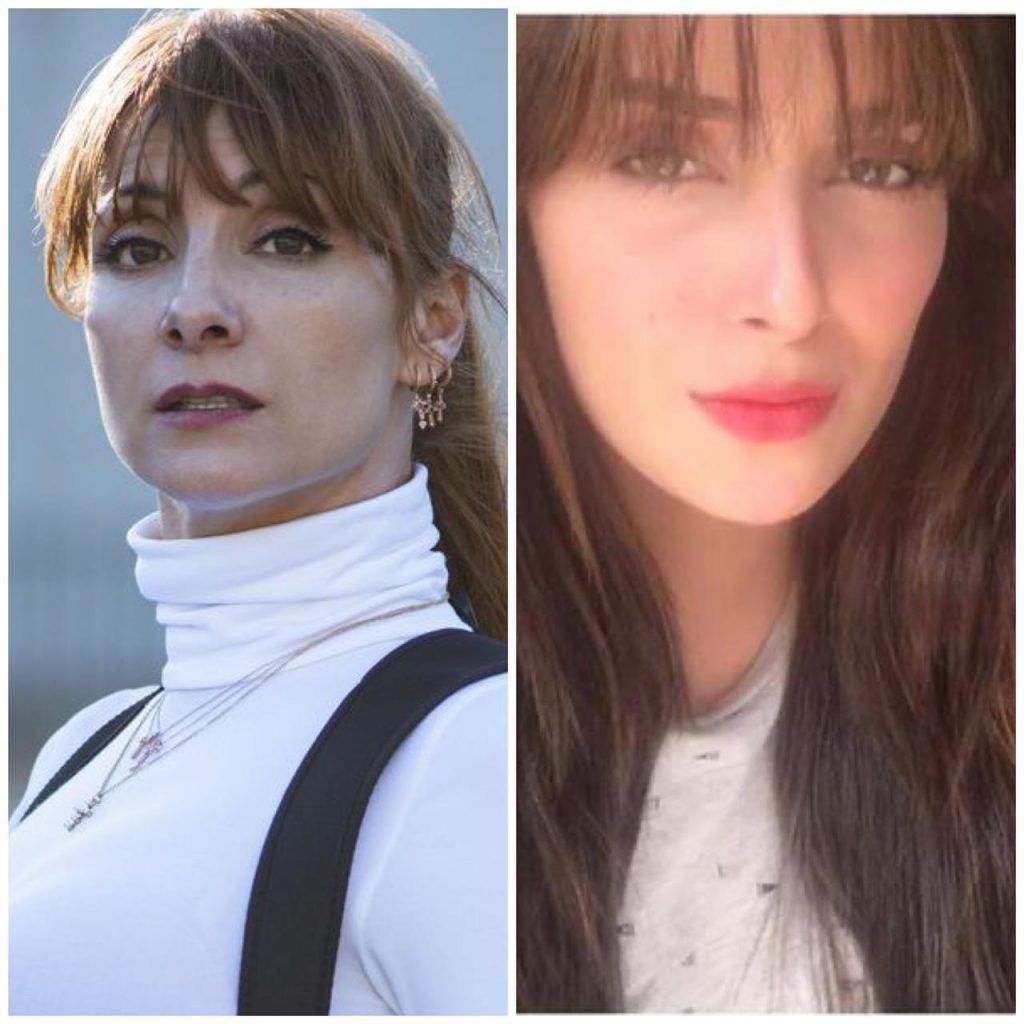 One of the evil characters on the show, Inspector Alicia Sierra definitely has made life difficult for the team! But, she's definitely one character without whom the show wouldn't be the same! That's why we think it's time for Ayeza Khan to pick up such a character and show people how multidimensional her acting repertoire is!
Which Money Heist character do you think fits perfectly? Tell us in the comment section below.