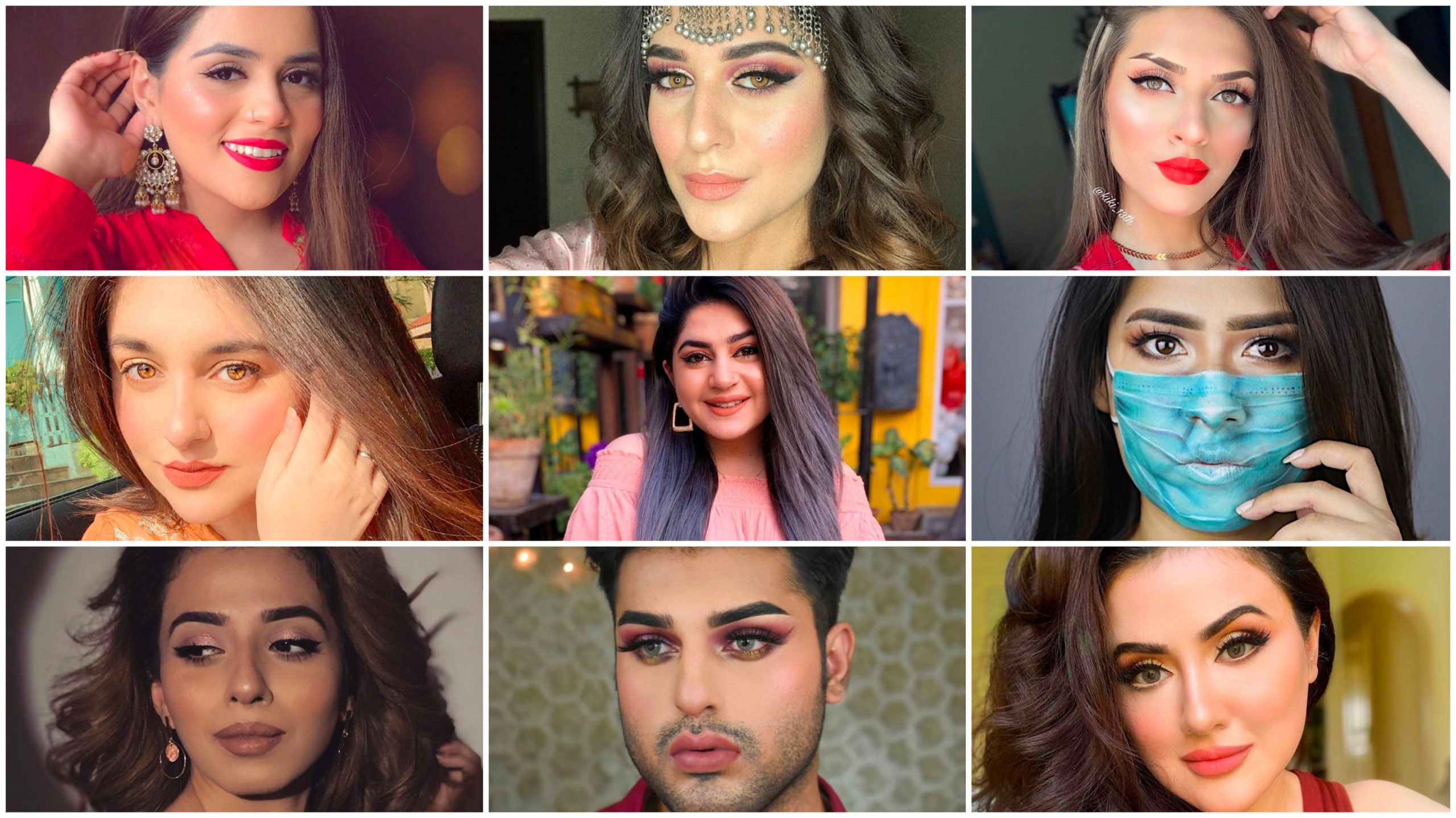 With quarantine leaving us a ton of free time and nowhere to go, this is the best time to polish up a few of your makeup skills and take care of your skin, and not to forget, adding to the long list of your to-buy products. We've rounded up some of our favourite vlogger divas that are too good to miss out on!
1. Fatima Irfan Sheikh @glossips
When it comes to bringing raw and unfiltered content, you can count on Fatima! She's one of the most dedicated YouTubers out there, from burning her skin trying out wax strips to taking us on a journey to healing to bleaching the crap out of her hair, she's got a lot to offer!
2. Dua Siddiqui @glowmonster3460
Dua is the queen of finding drugstore gems, from local brands to the most high end ones, she's got it all on her channel along with her amazing and very easy to follow makeup tutorials!
3. Rammal Mehmud @le_beautyaffair
You can absolutely count on Rammal for the most amazing, bold and colourful looks that are not for the faint hearted. Her makeup looks prove that she's a powerhouse of creativity!
4. Yusra Pasha @glammed.by.yusra
Even though she's based in Dubai, Yusra is way too skilled to be missed out on, from her no makeup looks to uber glam looks to candid makeup reviews in her stories, Yusra and her tutorials are a dream!
5. Shaheer @madeupshaheer
It takes a lot of courage to be a male who wears makeup in Pakistan, and Shaheer is breaking the chain with his gorgeous eye looks, and ignoring the haters!
6. Nazish Ameer @nishoo_makeup_maniac
Nishoo, with all her on-depth and thorough reviews has gathered quite the fan following, and her bubbly personality will keep you hooked!
7. Maheen Shariq @maheenshariqadil
From teaching us how to wax our brows at home to grooming her husband's hair and beard at home and a ton of style inspo and tutorials, Maheen has you covered!
8. Maroosha Asif @kiki_13th
From the softest of the looks to your black smacking smokey eye to even a few hair tutorials here and there, Maroosha and her videos have us hooked!
9. Laraib Rahim @laraib_rahim
We like to call her the aesthetic queen! Her videos are so dreamy and beautiful to watch, once you start watching her videos, there's no turning back!
10. Farah Haris @farahharis1
We live for Farah's candid reviews and grwms on her stories! Focusing on both makeup and skincare, Farah's got a lot to talk about!
What vloggers do you follow for makeup advice? Let us know in the comments below!