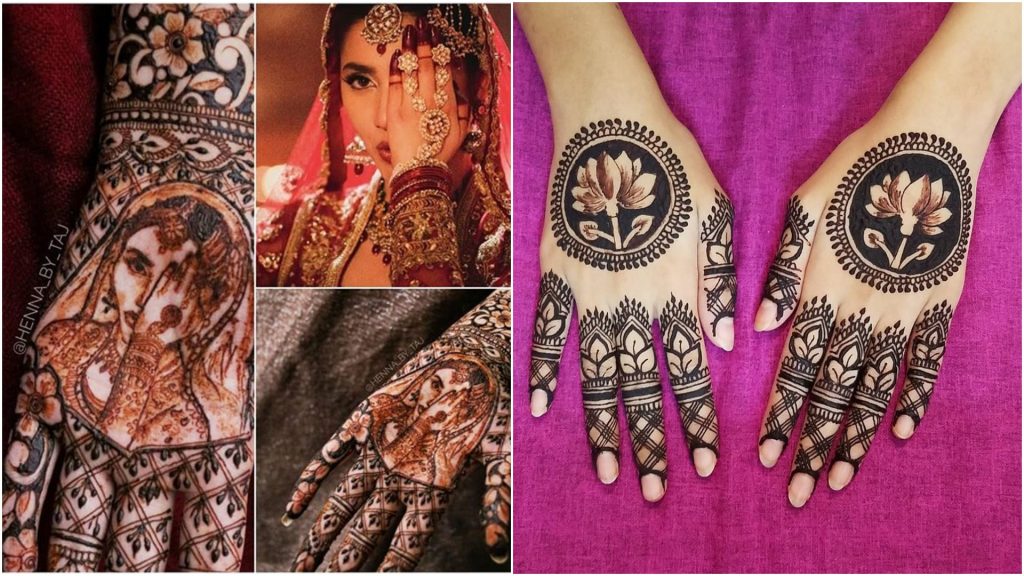 We know how beautiful intricate and fine henna looks when it comes to henna these days. This girl who goes by the name Shahtaj is elevating her intricate designs by sketching people in her designs. Her latest design is a true piece of art which features a sketch Mahira Khan from the movie Superstar and it has gone viral:
Beautiful isn't it? However this isn't the first time that Shahtaj has sketched a face in her henna designs, she's been doing it for a while now:
It all started with her version of revival of the Mughal Era taking inspiration from Taj Mahal:
Almost anything and everything inspires her to bring out the intricacty and detail that seems like an impossible feat to achieve:
She often shares snippets of her work and its so satisfying to watch:
Her designs look like they've been printed via a machine because of their.perfection:
Magnificent!
She also has a twist of her own when it comes to the traditional gol tikki:
Ooooof, that level of finesse!
She also has a modern twist to her designs that have made her popular amongst people of all ages:
It's all the details:
She even loves doing the minimalistic look:
I mean wow, if the word immaculate had a face:
And not only is she good at the hands, she's equally good when it comes to the feet 😍
From a simple to a full on heavy design, every time she holds the mehndi cone, magic happens!
Watching her work only makes me want to present my blank hands to Shahtaj to make her magic happen! Let us know what you think about her henna in the comments below!