Ever since the first sneak peek of it came out, Pakistan's latest TV channel, Green Entertainment, became all the rage. Not only did it become rather evident that it is not going to be your typical run-of-the-mill entertainment channel, it also showed us that is a platform for new talent, diversity, and creativity in Pakistan's entertainment industry. Now, with its transmissions finding themselves on our airwaves, we bet a new TV revolution is about to begin!
So, if you are looking for a break from the regular soap operas, here are ten dramas on Green Entertainment that Diva thinks you should not miss…
Breaking News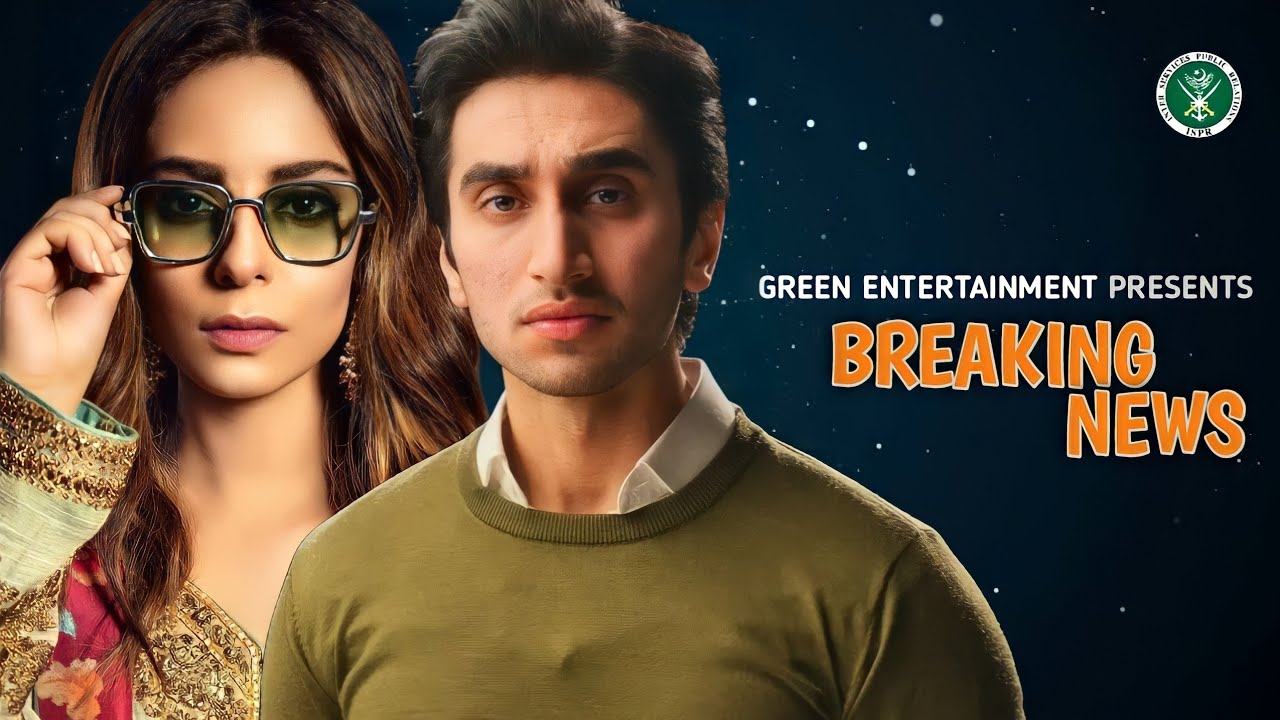 Directed by Kashif Nisar and written by Amir Raza, Breaking News is a story about media and political issues in Pakistan. The drama shows how politicians influence the media to push their agenda, and how media persons blackmail individuals and destroy their lives. The cast includes Amar Khan, Ali Safina, Hamza Sohail, Saleem Mairaj, and Haseeb Khan. We are sure this will definitely provide a unique insight into the inner workings of the media industry and the challenges faced by journalists who want to report the truth.
Gumn
Directed by Sarmad Sultan Khoosat and written by Tooba Siddiqui and Hamza Qazi, Gumn is a 13-episode thriller series that has all the best ingredients for a hit. The drama revolves around Maya, a lawyer by profession, who gets entangled with a mystery man she previously injured in an accident. The cast includes Feroz Qadri, Tooba Siddiqui, Usman Peerzada, Behroze Sabzwari, Furqan Qureshi, Sohail Sameer, Fawad Jalal, and Srha Asghar. Emotional, thrilling, and mysterious, it's going to be a ride with a complex plot and compelling characters that will have us all on the edge of their seats!
Idiot
Directed by Anjum Shehzad and written by Kifayat Rodhani, Idiot is a story about a character who thinks beyond society's pre-defined parameters of right and wrong! The cast includes Ahmed Ali Akbar, Nayyar Aijaz, Mansha Pasha, Atiqa Odho, and Shamil Khan. The story revolves around a man who does what his logic asks him to do, and he finds himself unacceptable to society. This drama challenges the audience to think beyond the status quo and we're all for it!
Jindo
Directed by Anjum Shehzad and written by Qurban Ali Rao, Jindo is the story of a woman who fights against society's norms. The cast includes Humaima Malik, Gohar Rasheed, Nazar, Samiya Mumtaz, Saleem Mairaj, and Hajra Yamin. The drama explores how a woman fights for her younger siblings and wins against the typical stereotypes of society. The drama brings forth a powerful message that women can do anything if they decide to – which is definitely something the society needs to hear at the moment!
Nauroz
Directed by Shahzad Kashmiri and written by Kashif Anwar, Nauroz is a gripping tale about the harsh realities of life. The story revolves around a girl who faces hardship from the moment she is born. Her blood relatives want to see her dead, but she fights back and embarks on a journey to find people who accept her. Starring Manzar Sehbai, Mawra Hussain, Shamil Khan, and Mohsin Ejaz, Nauroz is a heart-wrenching drama that highlights the resilience of the human spirit.
Serial Killer
Based on true events, Serial Killer is a chilling thriller that will keep you on the edge of your seat. Directed by Fahad Noor and written by the prolific Umera Ahmed, the drama stars Saba Qamar, Faiza Gillani, and Amna Malik. The story revolves around a series of murders and the hunt for the serial killer responsible. When the body of a young female model is discovered in a red travelling bag at a bus stand, the investigation takes a dark turn. With twists and turns at every corner, Serial Killer is a must-watch for all thriller enthusiasts.
Siyaah
Directed by Sabeeh Ahmed and written by Ameer Hussain, Siyaah is a dark anthology series that explores various genres, including action thriller, horror comedy, gore, and psychological thriller. With an ensemble cast that includes Adnan Siddiqui, Faisal Qureshi, Hira Mani, Hania Aamir, and Alay Khan, Siyaah promises to keep you hooked with its unique and captivating storytelling.
Jeevan Nagar
Directed by Kashif Nisar and written by Awais Ahmed, Jeevan Nagar is a heartwarming tale of acceptance and love. The drama portrays the story of a transgender in a town where people live together like a family, regardless of their wealth or status. With a stellar cast that includes Sohail Ahmed, Rabia Butt, and Saqib Sameer, Jeevan Nagar challenges societal norms and prejudices and promotes inclusivity and diversity.
22 Qadam
Directed by Anjum Shehzad and written by Zeeshan Ilyas, 22 Qadam is a tale of perseverance and determination. The drama stars Hareem Farooq, Wahaj Ali, and Nida Mumtaz and revolves around Farheen, a girl who defies societal norms and leads a ragtag group of girls to fulfill her dream of playing for the Pakistan Women's Cricket Team. With its inspiring message and empowering storyline, 22 Qadam is a must-watch for all those who believe in chasing their dreams.
Tumharay Husn Kay Naam
Directed by Saqib Khan and written by Sarah Qayyum, Tumharay Husn Kay Naam is a romantic drama that explores the themes of love, class, and societal expectations. Starring Saba Qamar, Imran Abbas, and Salman Shahid, the drama revolves around Salma, the daughter of a rich man who falls in love with Sikandar, a poor boy from a village. Salma's parents are inclined towards Atif, a rich and handsome man, and the story unfolds as Salma navigates the complexities of love and societal pressures.
Which drama are you most excited for? Tell us in the comment section below!