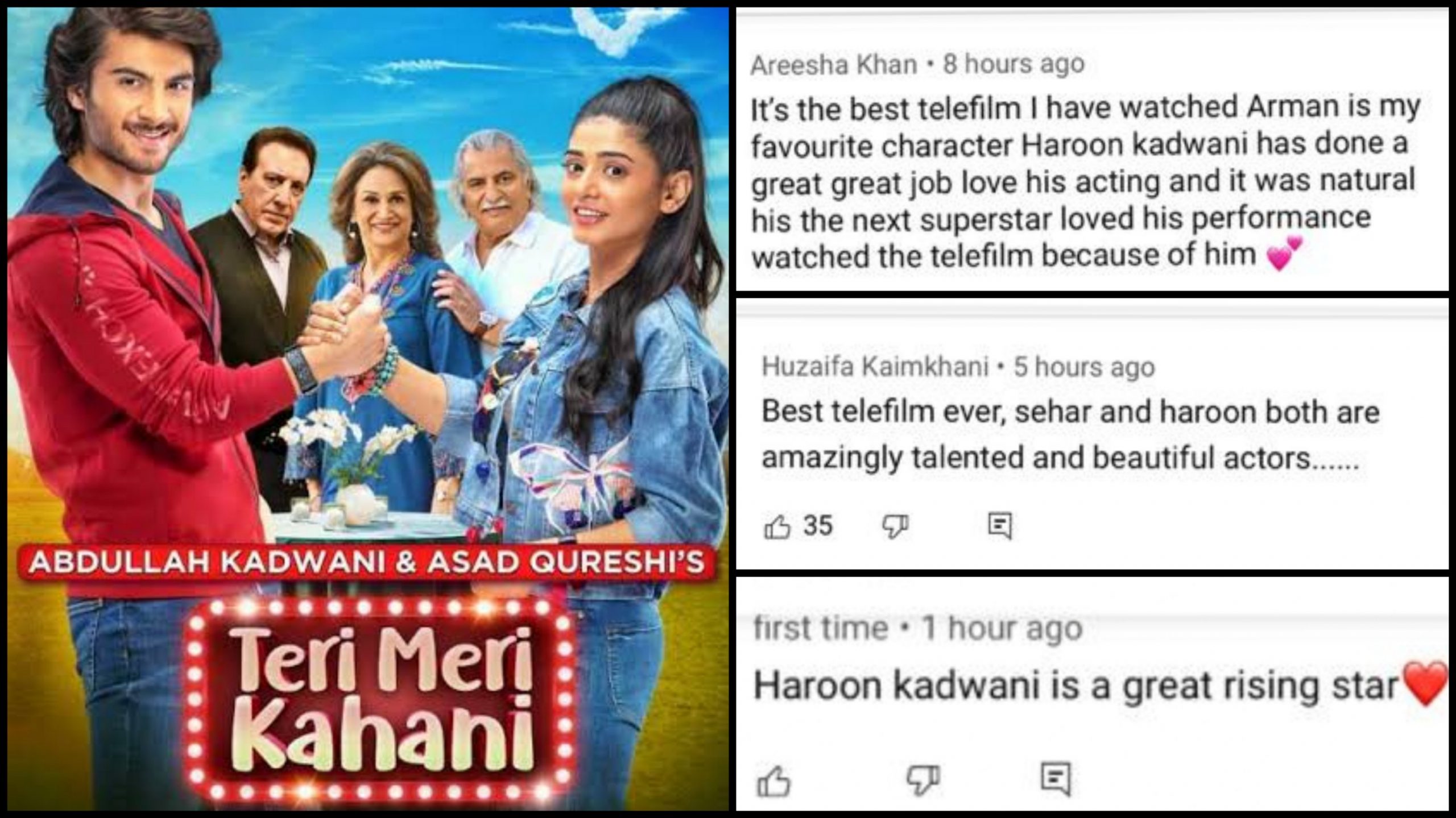 Rarely do you find any dramas and telefilms online with the comments section as full of love and praise as Teri Meri Kahani's! Featuring Haroon Kadwani and Sehar Khan in pivotal roles supported by the likes Bushra Ansari, Usman Pirzada and Javed Sheikh, the telefilm has gathered rave reviews from people.
Given the direction of Ahsan Talesh and Saima Akram Chaudry's script, the telefilm has become a favourite to many, and people have been especially loving Haroon Kadwani's debut as the main lead. Here's what the netizens had to say:

People were living for the chemistry!

Haroon Kadwani earned loyal fans!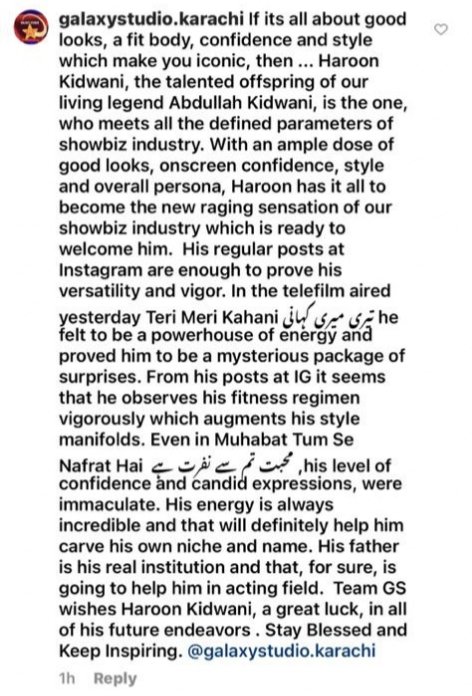 Fans even left a lot of love on Haroon's Instagram profile: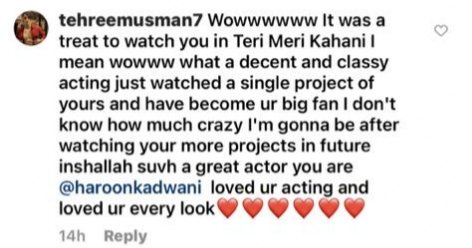 People loved the dialogues:

Same!

People loved Arman!



People were sharing how they think Haroon is destined for movies!

People were lauding the couple:

Agreed!

Some people thought Haroon Kadwani looks like Feroze Khan:



Have you seen the telefilm already? Let us know in the comments below!