Pakistan is a country that is a melting pot of cultures and traditions, and so is its fashion industry. Pakistani fashion has been around for decades, and it continues to evolve and progress with time. The fashion industry, now is taking an initiative to become sustainable albeit slowly, and some of the best fashion brands have been doing their part in adopting eco-friendly practices.
The fashion industry has a significant impact on the environment and it is encouraging to see Pakistani fashion brands take steps towards sustainability of all kinds – be it in the shape of going green, empowering economic fringes or creating powerful new methods.
From using eco-friendly fabrics and natural dyes, to supporting local craftspeople and reducing waste, Diva looks at the brands which are setting an example for others in the industry to follow…
Khaadi
Being one of the most popular fashion brands in Pakistan, Khaadi and Shamoon Sultan's The Kreate Your Mark concept is a non-profit platform that provides women entrepreneurs with the necessary business acumen to build and expand their product lines. The women entrepreneurs, known as Kreators, receive 100% of the sales contribution from their product line and free access to dedicated spaces at the Experience Hubs and Centres in Karachi, Lahore, and Islamabad.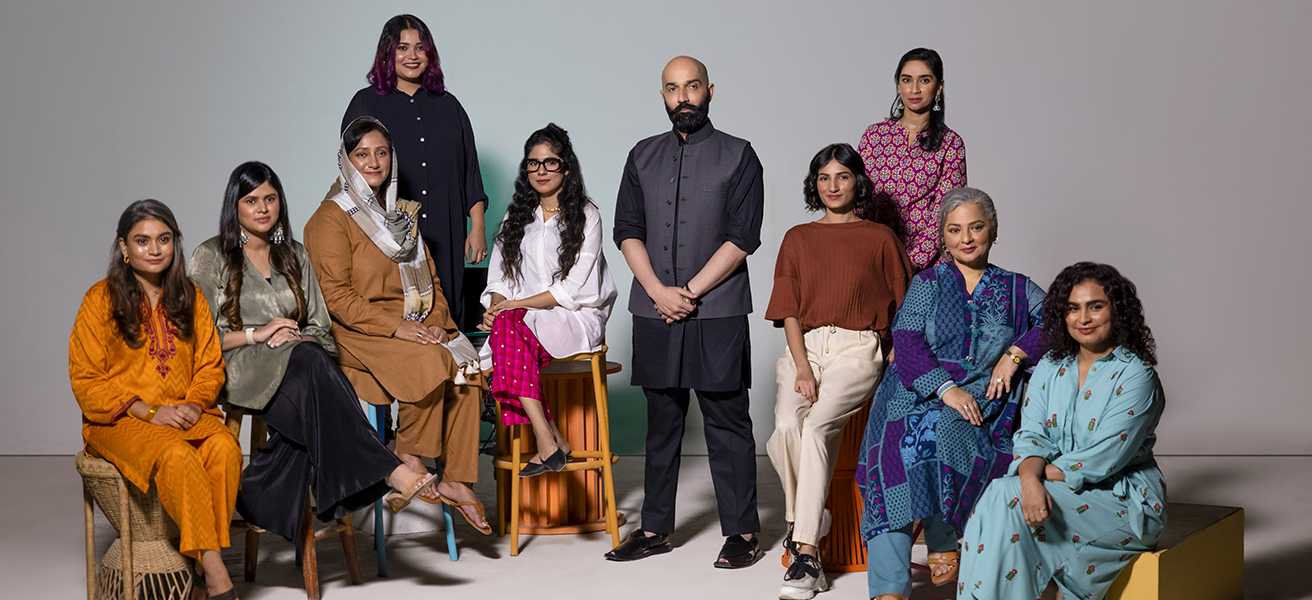 This platform not only connects women entrepreneurs with their customers but also with other women who aspire to join their journey. Khaadi's support and collaboration with women entrepreneurs provide them with an opportunity to scale their business, ultimately leading to economic empowerment and sustainability.
Generation
A renowned fashion brand that always had an edge in doing something unique, Generation has been taking sustainable practices seriously. Generation is recognised for creating timeless clothes with the help of generations of craftspeople. The brand's path toward sustainability began organically, with the realisation that simply sourcing premium yarns was not enough. To minimise the impact on the planet, Generation has incorporated sustainable practices across its whole value chain, from sourcing to designing to manufacturing to selling.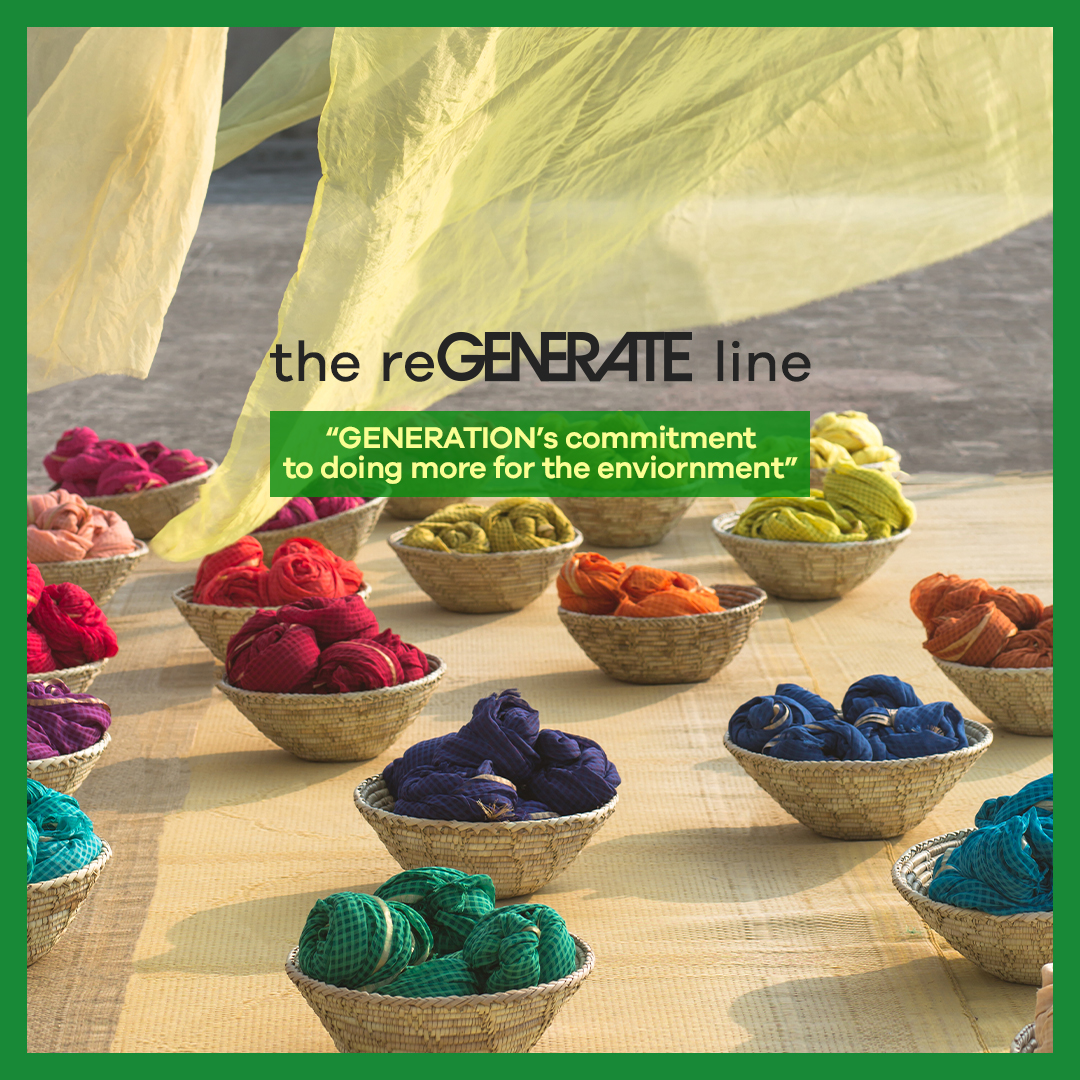 Some sustainable practices include better design and planning to ensure minimum at-source waste, utilising surplus fabrics left from cutting and trim at the factory for apparel and accessories, limiting plastic usage, and ethical fair pay work practices. The brand's Waste Audit Center helps them review and separate usable surplus fabrics and CMT waste, and their data-driven design practices have been instrumental in expanding and reconfiguring the regenerate fashion line.
Rizwan Beyg
A Pakistani fashion icon, Tamgha-e-Imtiaz recipient Rizwan Beyg has made great strides in sustainability with its commitment to social responsibility and ethical production. The brand's designs showcase traditional hand-embroidery techniques, while being made using eco-friendly fabrics. Rizwan Beyg's partnerships with NGOs aim to empower underprivileged communities through skill development and employment opportunities, highlighting the brand's commitment to ethical production.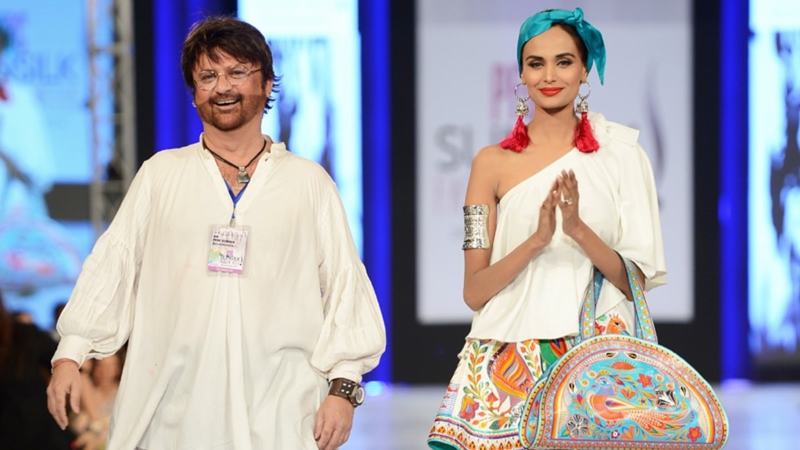 The brand's use of natural dyes derived from plants and other natural sources is another example of their efforts towards sustainability. The use of natural dyes not only creates vibrant colors, but also reduces the brand's carbon footprint.
Amir Adnan
The true master menswear designer of Pakistan, Amir Adnan has dabbled with sustainability in the past by creating upcycled fashion lines. The upcycling process involves reusing old materials to reduce clothing and textile waste in a way that creates a product of higher quality or value than the original.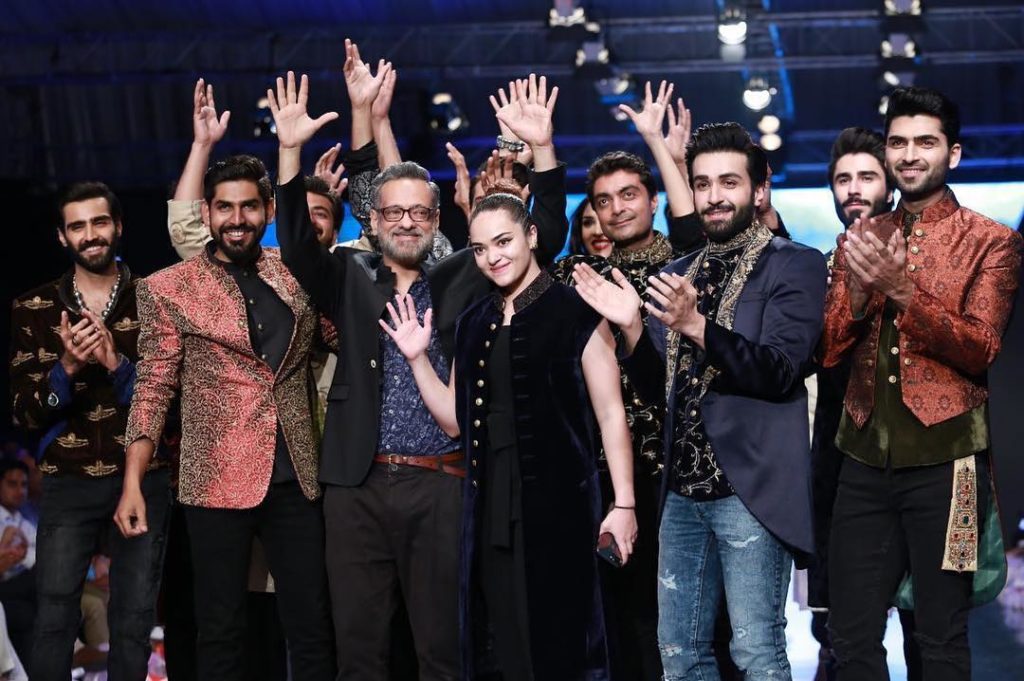 Upcycling has been a significant step towards sustainable fashion, and Amir Adnan's upcycled fashion lines have set an example for the rest of the fashion industry.
Huma Adnan
Huma Adnan's Craft Stories is another sustainable fashion brand that is making a difference in Pakistan. Huma Adnan has worked in close connection with the UNHRC to utilise indigenous crafts from different parts of the world. The brand works on the lines of sustainable fashion to sustain the creators and the cloth. Huma Adnan believes that sustainability has many forms and can be economic, social, financial, organisational, and environmental.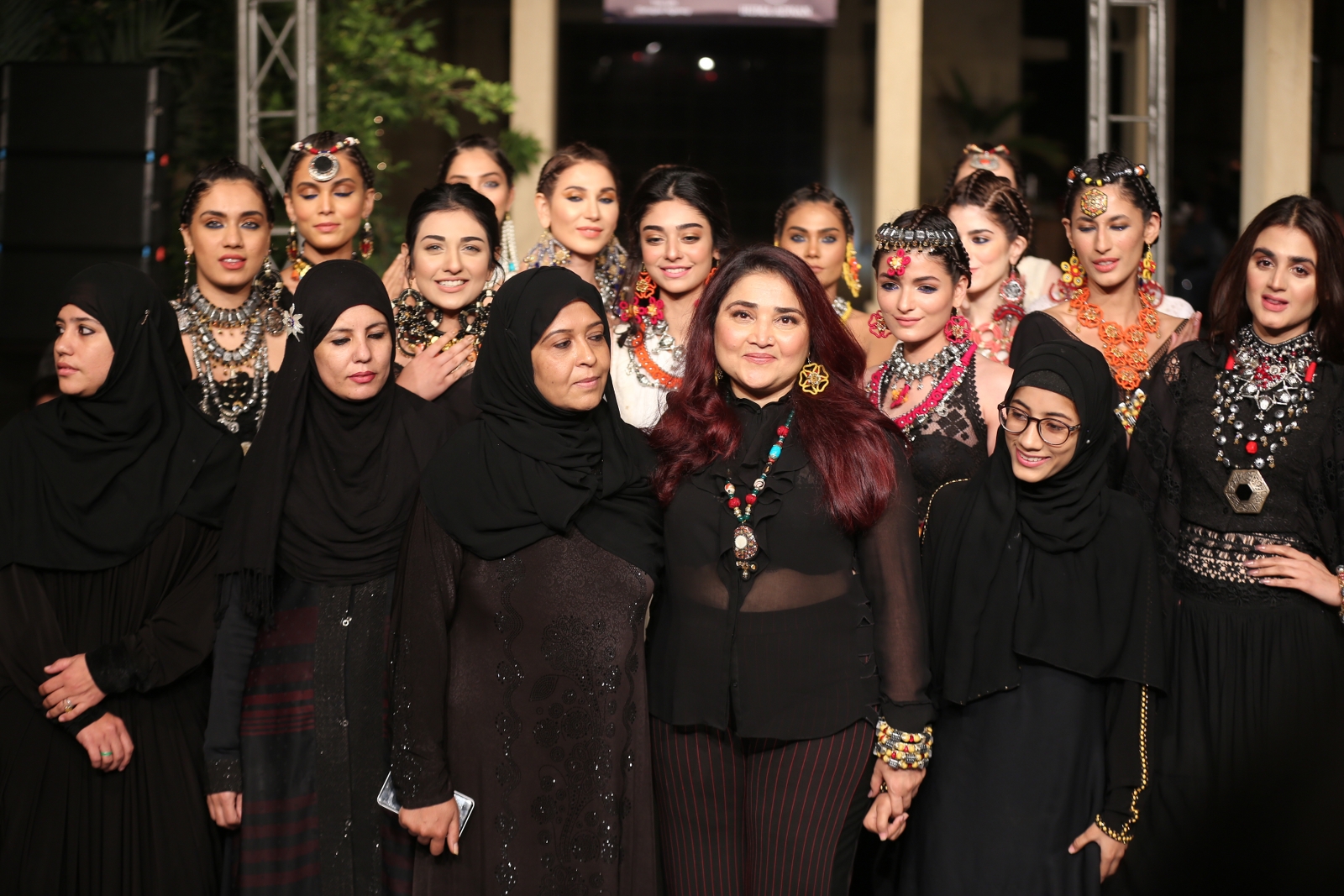 The refugees that the brand has worked with belong to various nationalities, namely Afghanistan, Syria, Yemen, Myanmar, and Sudan. The brand's handmade jewellery is mostly made by these women. Huma Adnan's focus on social and organisational sustainability has helped in raising the standard of living to create long-lasting fashion.
Sapphire
Sapphire had once taken a strong stance towards sustainability by launching its initiative, Weaving Green. This campaign was dedicated to producing a sustainable fashion line, which is exclusively made from ethical production methods, repurposed fabric, and reduced water consumption. The brand's six articles were a testament to their commitment to sustainability, and each boasted its own specialties.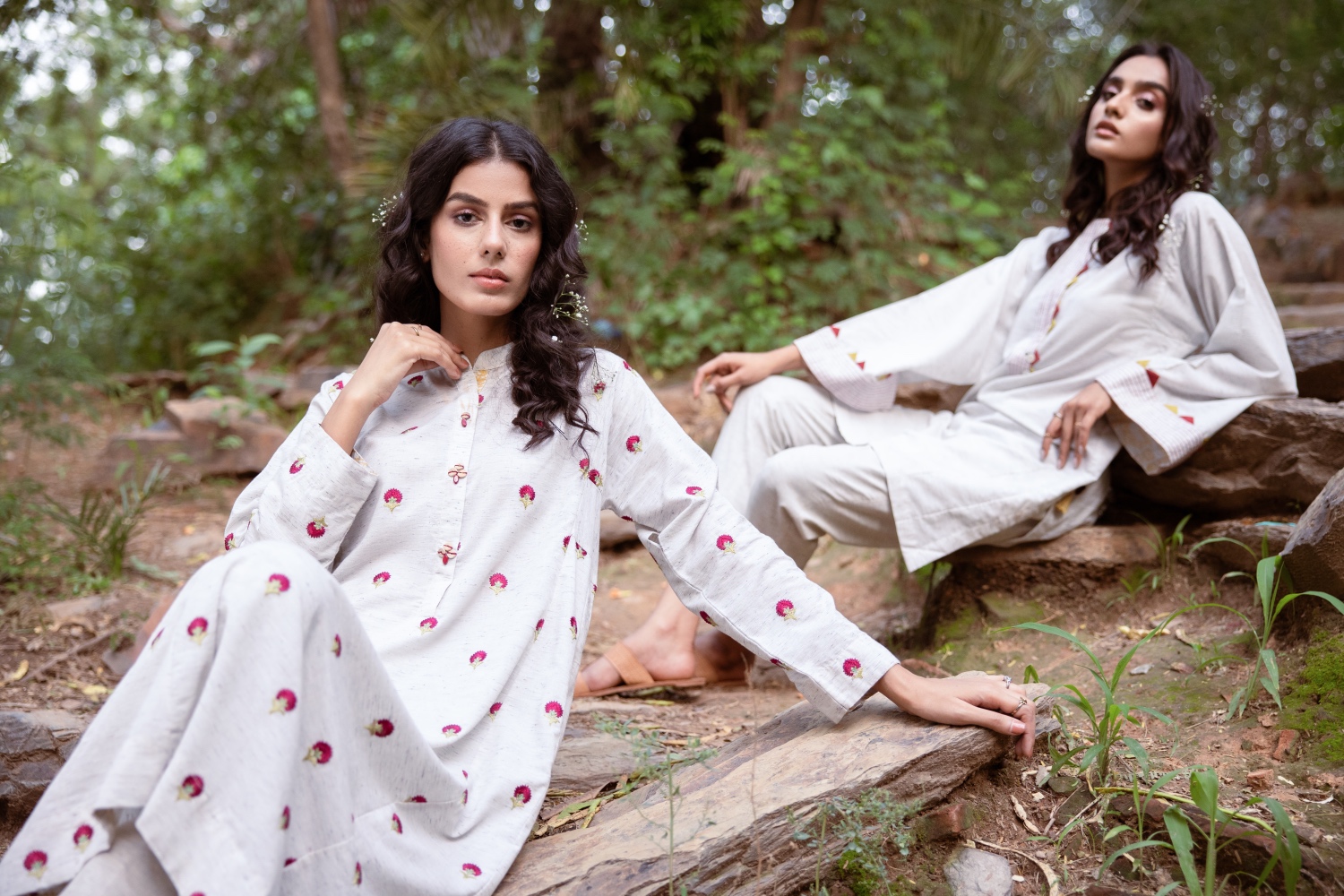 By using fabric that has been discarded as waste, Sapphire created a circular fashion economy that reduces waste while promoting sustainable practices. This initiative showcased the brand's dedication to reducing its environmental impact while still producing high-quality, stylish garments.
Zara Shahjahan
A prominent figure in the Pakistani fashion industry, Zara Shahjahan has slowly become known for her sustainable and traditional approach to clothing production. Her new brand, Jehan, aims to shift the focus away from trend-driven production towards a more mindful and respectful approach to the planet.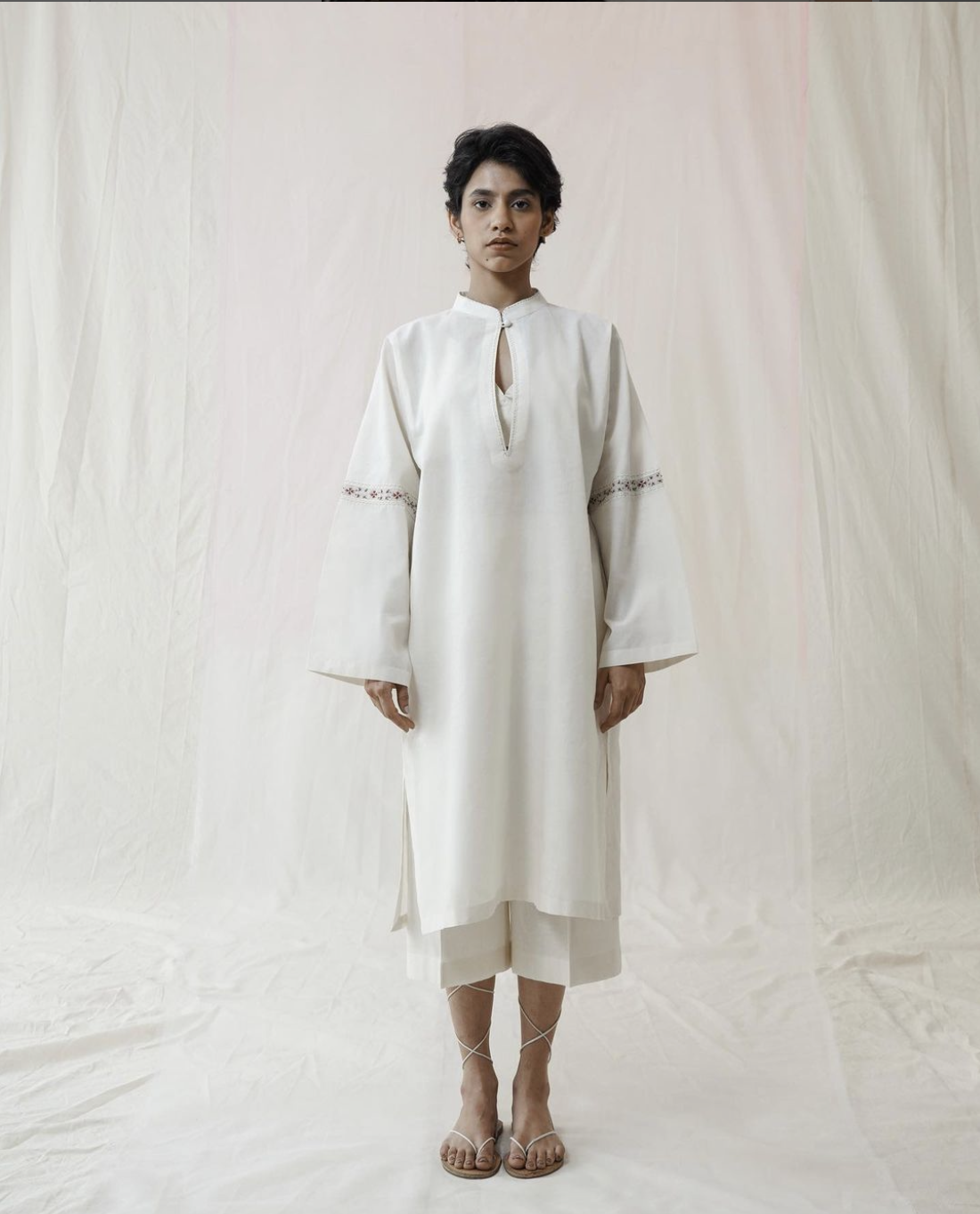 The designs honor handwoven fabrics and indigenous crafts, while maintaining a modern and minimal aesthetic. Each piece is constructed with meticulous attention to detail, resulting in transeasonal staples that are perfect for any thoughtful wardrobe or home.
Which brand championing change do you like the most? Tell us in the comments section below.