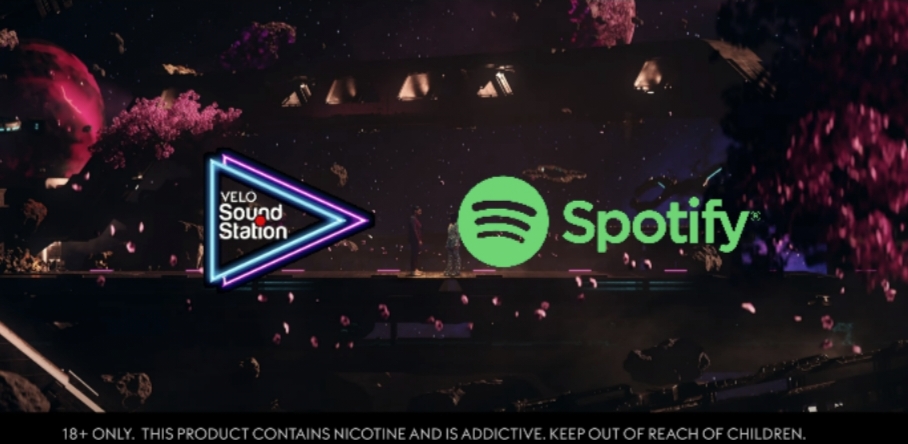 The highly anticipated second season of VELO Sound Station is set to launch, and it promises to be even more impressive than the first, thanks to the collaboration with Pakistan's favourite music streaming service Spotify. This exciting music partnership will enable VELO Sound Station listeners to stream and enjoy the platform's music anytime, anywhere.
In just one season, VELO Sound Station has become a game-changer in the music arena, making waves in the entertainment industry with its fresh take on pop music that combines sound, dance, and fashion to create an unforgettable experience. This year's Season 2 promises to be even bolder, with a richer visual canvas, a mix of superstars and upcoming artists, and, of course, VELO's signature edgy fashion style.
With the tracks from the second season now available on Spotify, the artists and songs are set to appear on a global stage. The collaboration between these two music culture powerhouses brings users the content they love and makes it easier than ever to listen to the freshest beats from the emerging format of music that is reimagined with modern touches.
Executive producer Rohail Hayat is captaining the ship this time and visual wizards Zeeshan Parwez and Kamal have created a directorial marvel. There's an eclectic line up of more than a dozen artists including big names like Atif Aslam and Meesha Shafi and some highly anticipated featured stars like Mahira Khan. Velo Sound Station is also throwing a spotlight on upcoming popular artists like Rozeo and Maanu, packing in some powerful performances. However, what really stands the platform out this time, is the release of all original compositions with no covers.
According to Ali Abdullah, Head of Consumer Experience at BAT, " VELO Sound Station is committed to providing an immersive and unforgettable experience for our listeners, and our partnership with Spotify will enable us to reach a wider audience than ever before."
"We are thrilled about the possibility of featuring Season 2 of VELO Sound Station on our platform," said Khan FM, Artists and Label Partnerships for Pakistan, Sri Lanka, and Bangladesh at Spotify. "VELO SoundStation delivers a promising twist on new pop music. As music partners, we are excited to amplify the reach of these songs by making them accessible to music lovers around the world who can now enjoy the pop tunes that VELO Sound Station will produce."
This collaboration with Spotify is a significant milestone for VELO Sound Station. The platform has already established itself as a premier destination for music lovers in Pakistan, and this collaboration will enable it to expand its reach and engage with a global audience. We look forward to the endless possibilities and opportunities that this collaboration will bring.
For more information, please visit our website or follow us on social media.