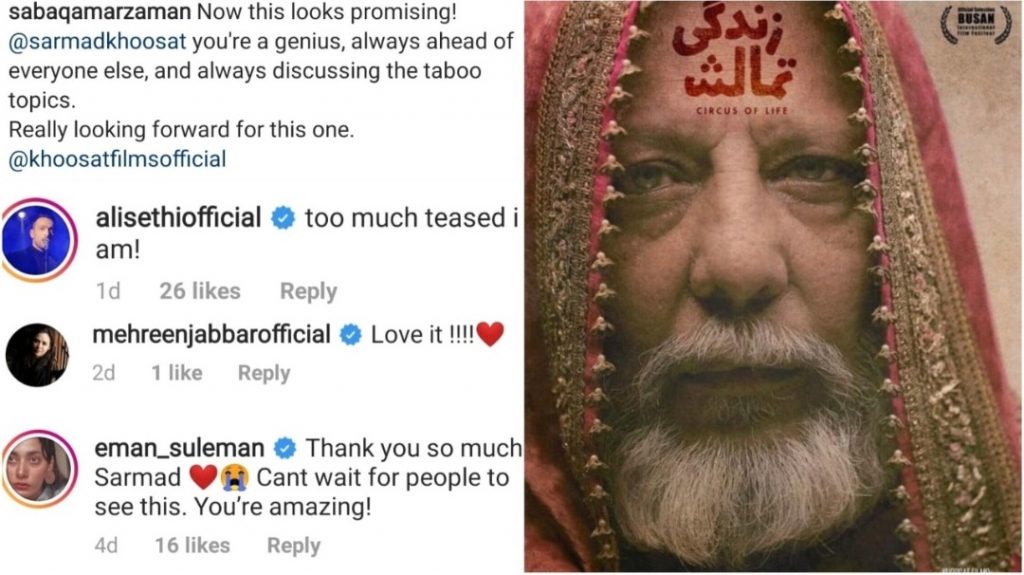 Sarmad Khoosat under the banner of Khoosat Films released the very first teaser for his film Zindagi Tamasha and honestly, it'll blow your mind!
He's been teasing us with posters of the film for the past few weeks. The film features Arif Hasan, Samiya Mumtaz, Eman Suleiman and Ali Kureishi in pivotal roles. The movie has been shot in Punjabi and is all set to be screened at the Busan International Film Festival in South Korea.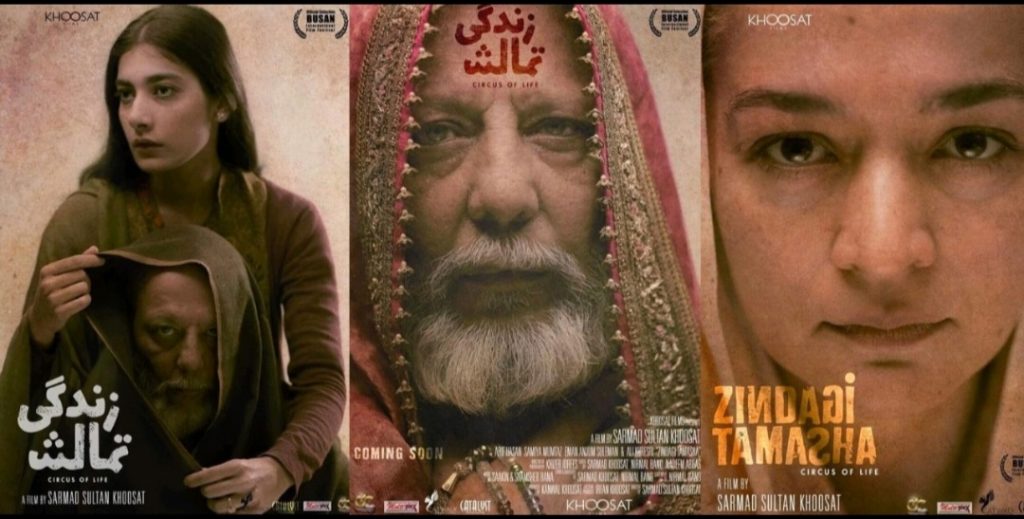 The teaser has gathered quite the fan following already, including our favourite celebrities!
https://www.instagram.com/p/B2yj9wjASzL/?igshid=1g7st30moahel
Film maker Mehreen Jabbar loved it!

Ali Sethi was left teased: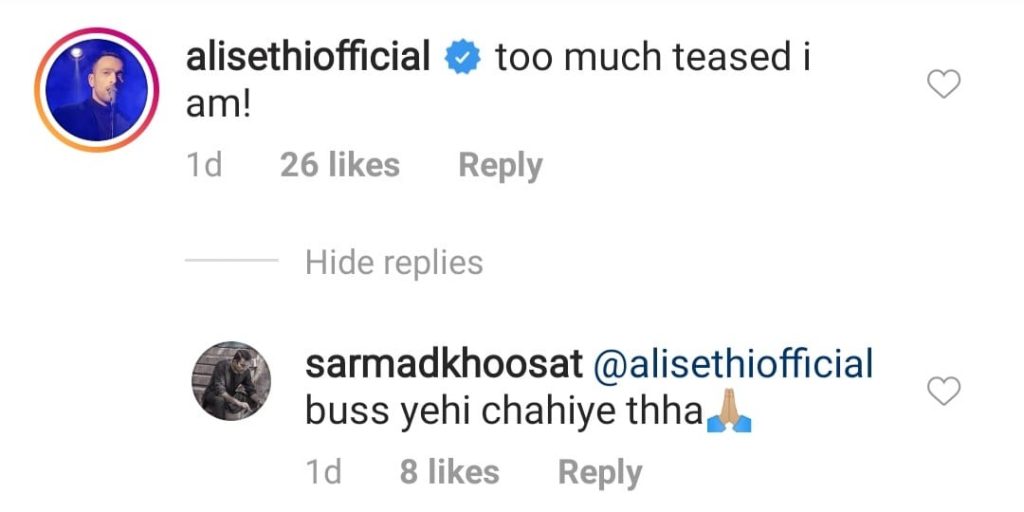 Model turned actress and a part of the cast, Eman Suleman too was excited for the release!

Actress Mehar Bano found it to be absolutely beautiful and we agree!

Author Muhammad Hanif also called it a film that'll change our lives:
Circus is coming to town. (Via Busan). Zindagi Tamasha is gonna change your life https://t.co/EmyKuEj2sJ

— mohammedhanif (@mohammedhanif) September 17, 2019
Film maker and musician Zeeshan Parwez sent love to Sarmad and the team:
All the best ! Can't wait for this. All the Best to you and the entire cast / crew

— Zeeshan Parwez (@zparwez) September 15, 2019
People were in awe of the teaser:
Almost every project you created or been a part of, has teased people a lot leaving them in an awe of countless hidden plights.
Looking forward to #ZindagiTamasha https://t.co/7iEQzFe2tt

— Jugno (@Misbahislamkhan) September 23, 2019
And also very impatient for the feature film to be released:
Hearing great things about the film. It will be the "biggest surprise" of the year. A story you have never seen before. Can't wait to see it. 1st day, 1st show💪 #zindagitamasha @KhoosatSarmad https://t.co/WMq2ENjmZA

— Hasnat Afridi (@AfridiHasnat) September 23, 2019
People were excited:
Uffff, This looks so deep, so powerful and having so many layers, Can't wait. Pakistani cinema https://t.co/bSfNDCZkXQ

— AsfundYar K (@AsfundK1) September 22, 2019
Many were thrilled to be seeing something new and exciting after Manto:


Some were keen observers:

Sarmad is without any doubt a man of many talents:
It left many speechless!

And eager!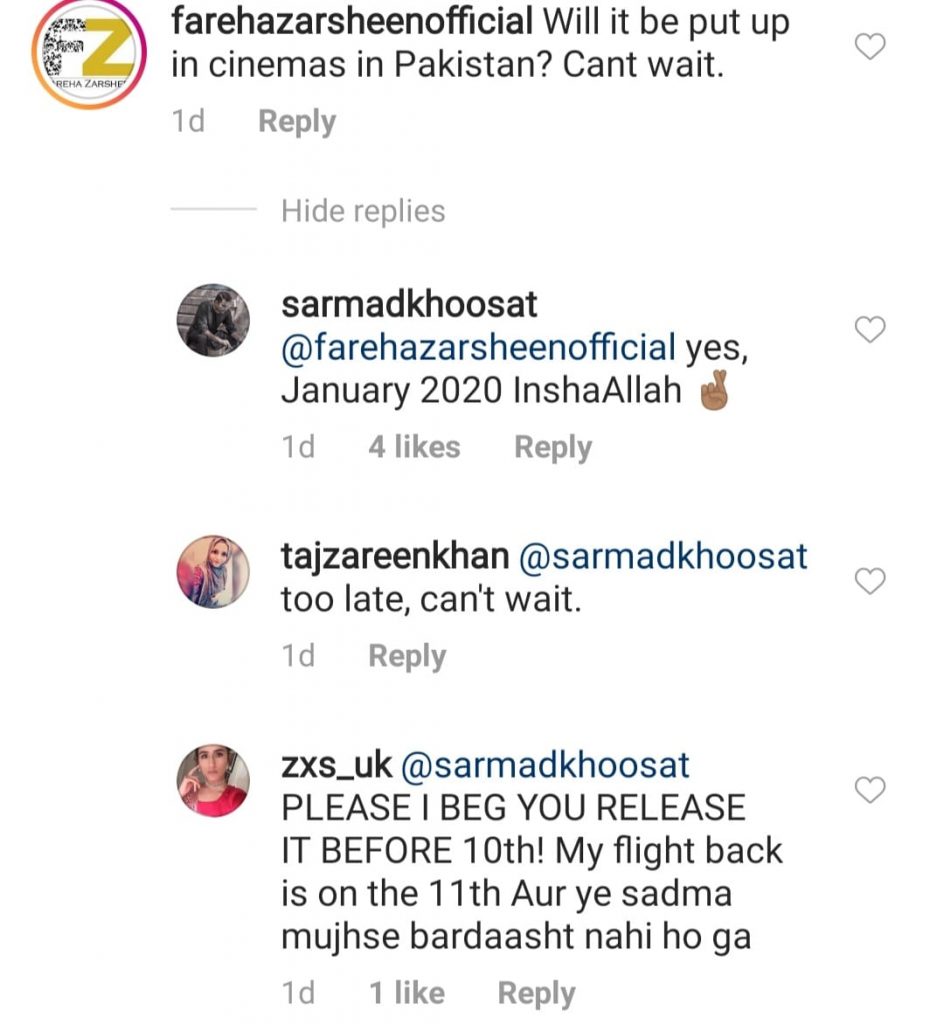 Directed and co-produced by Sarmad Khoosat along with his sister Kanwal Khoosat, Zindagi Tamasha is written by Nirmal Bano and is slated to be released in January next year.
Are you excited about Zindagi Tamasha? Let us know in the comments below!