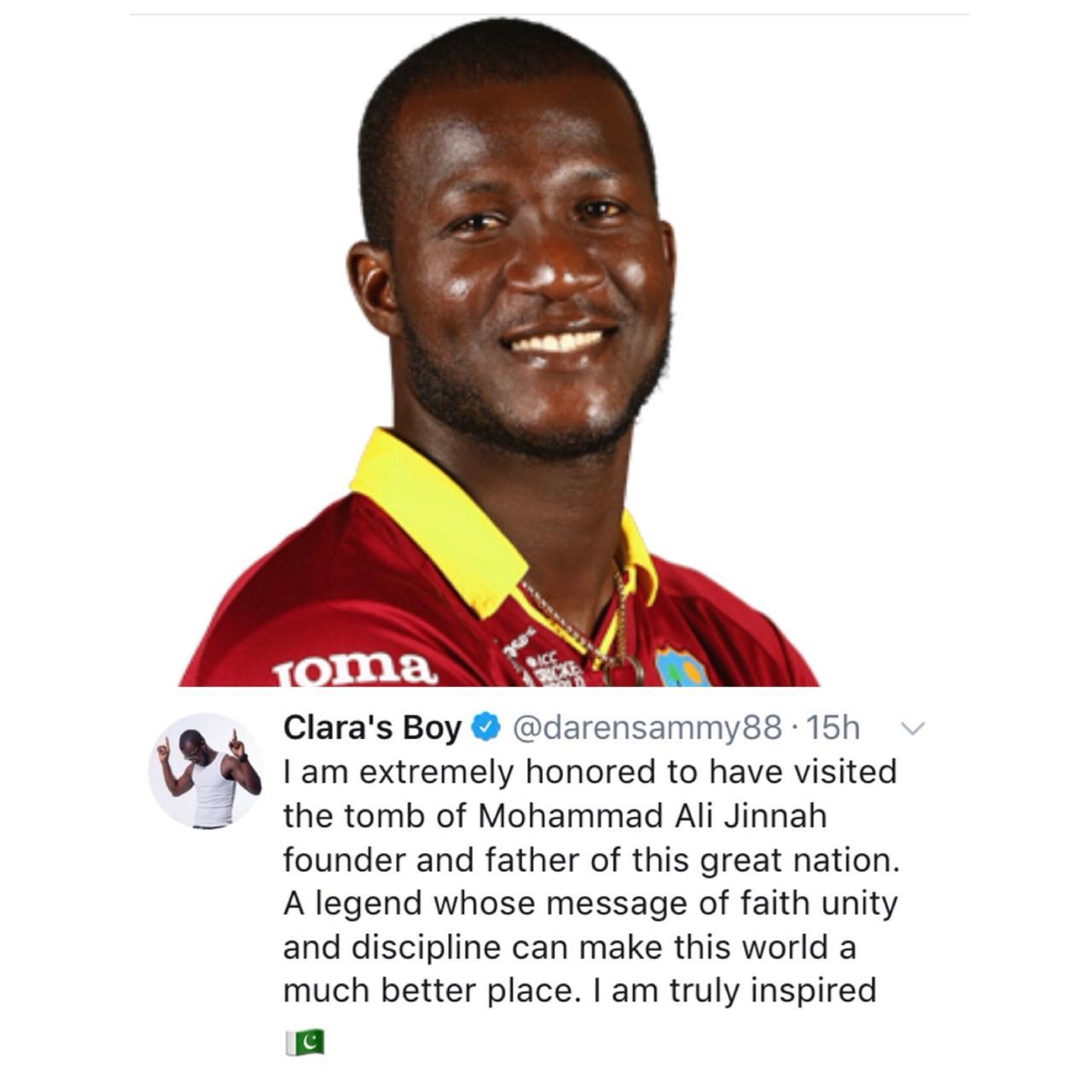 As the world watches with interest the current PSL series taking place in Pakistan international stars taking part in this series are quite excited to be part of the homecoming of cricket parade to Pakistan's shores.
One such player is the Caribbean star Darren Sammy, the skipper of Peshawar Zalmi and a T20  world cup winning west Indian player who took this  opportunity to visit the iconic Mazaar-e-Quaid in Karachi while he was in the city last night.
What an Amazing experience I had visiting the Tomb of the legend Mohammad Ali Jinnah..
Faith Unity Discipline and add Love to it will make the world a better place.. 🇵🇰🇵🇰🇵🇰 pic.twitter.com/JT8iG3RsKW

— Clara's Boy (@darensammy88) March 11, 2019
He was quite enthralled by the beauty of this mausoleum and it's white façade,  he said
"Quaid was a great man and one of his famous quotes – unity, faith and discipline – are the three words that I live by. It was an honour to pay my respects to a great leader and visionary who paved way for the nation of Pakistan."
Darren also visited Quaid-e-Azam's museum during his trip and marveled at the belongings of our nations father tweeting about it.
I am extremely honored to have visited the tomb of Mohammad Ali Jinnah founder and father of this great nation. A legend whose message of faith unity and discipline can make this world a much better place. I am truly inspired🇵🇰 pic.twitter.com/mBjvwrolR3

— Clara's Boy (@darensammy88) March 10, 2019