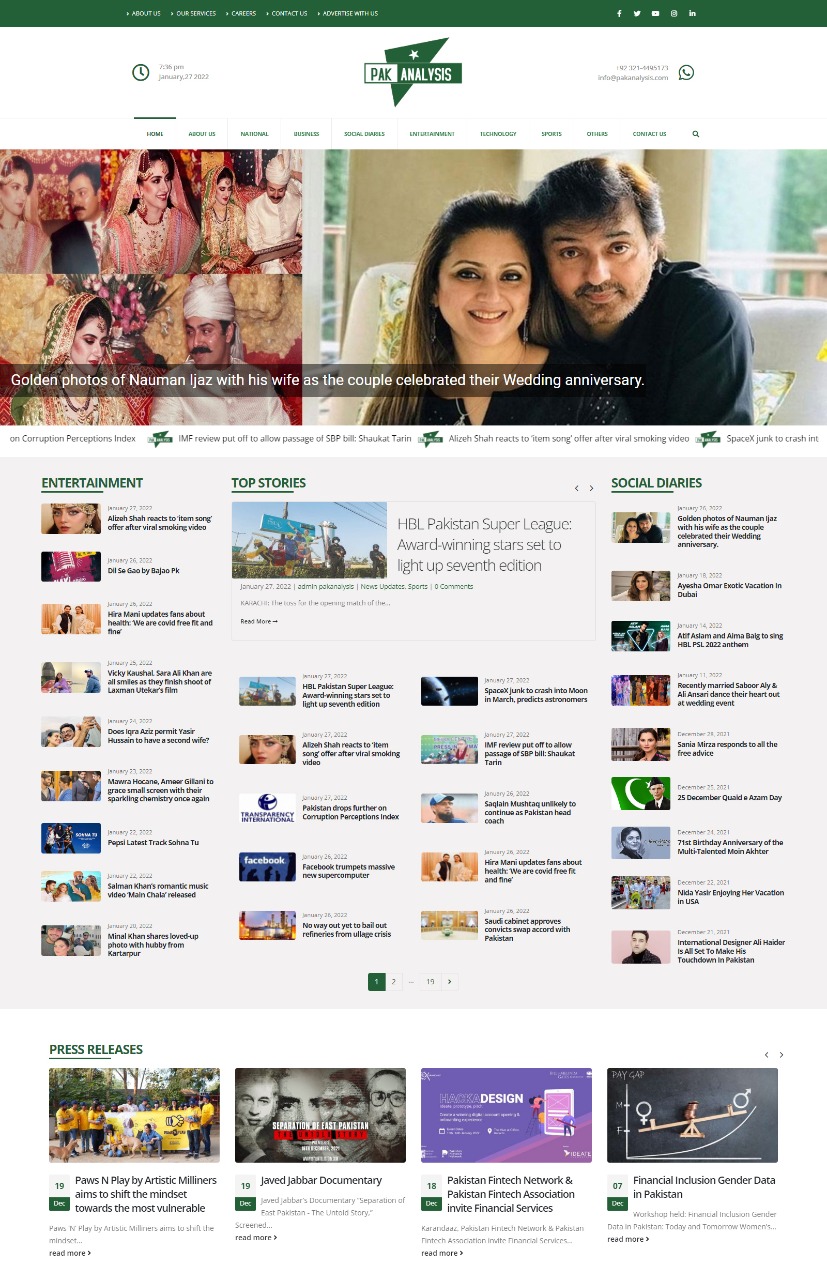 Pak Analysis is a leading platform that covers all the branches of life from fashion, business, top stories, and news. We have a massive following which makes us a popular website.
Pak Analysis was founded for Pakistanis who live around the globe, Their goal is to publish content users love to read, share and discuss.
Also represents the voice of youth with viral stories and believes in not just promoting Pakistani talent and entertainment but in liberating Pakistani youth and giving rise to young changemakers!
The youth is our major visitor as they trust Pak Analysis to be a platform that can be trusted with accurate, unbiased, and up-to-date information on the current situation be it politics, technology, economics, business, automotive industry, startups, sports, property, telecom & other news.
We will never recommend something that we don't love and think worthy of your time or your wallet. Above anything else, we value your trust. So sit back, relax and have fun discovering with Pak Analysis!
Our History
Pak Analysis was founded by young & energetic entrepreneur Mr.Kamran Tayyab in 2021 and its headquartered in Lahore, Pakistan.
https://www.facebook.com/pakanalysisofficial
https://www.instagram.com/pakanalysis/
Contact us 0321-4495173