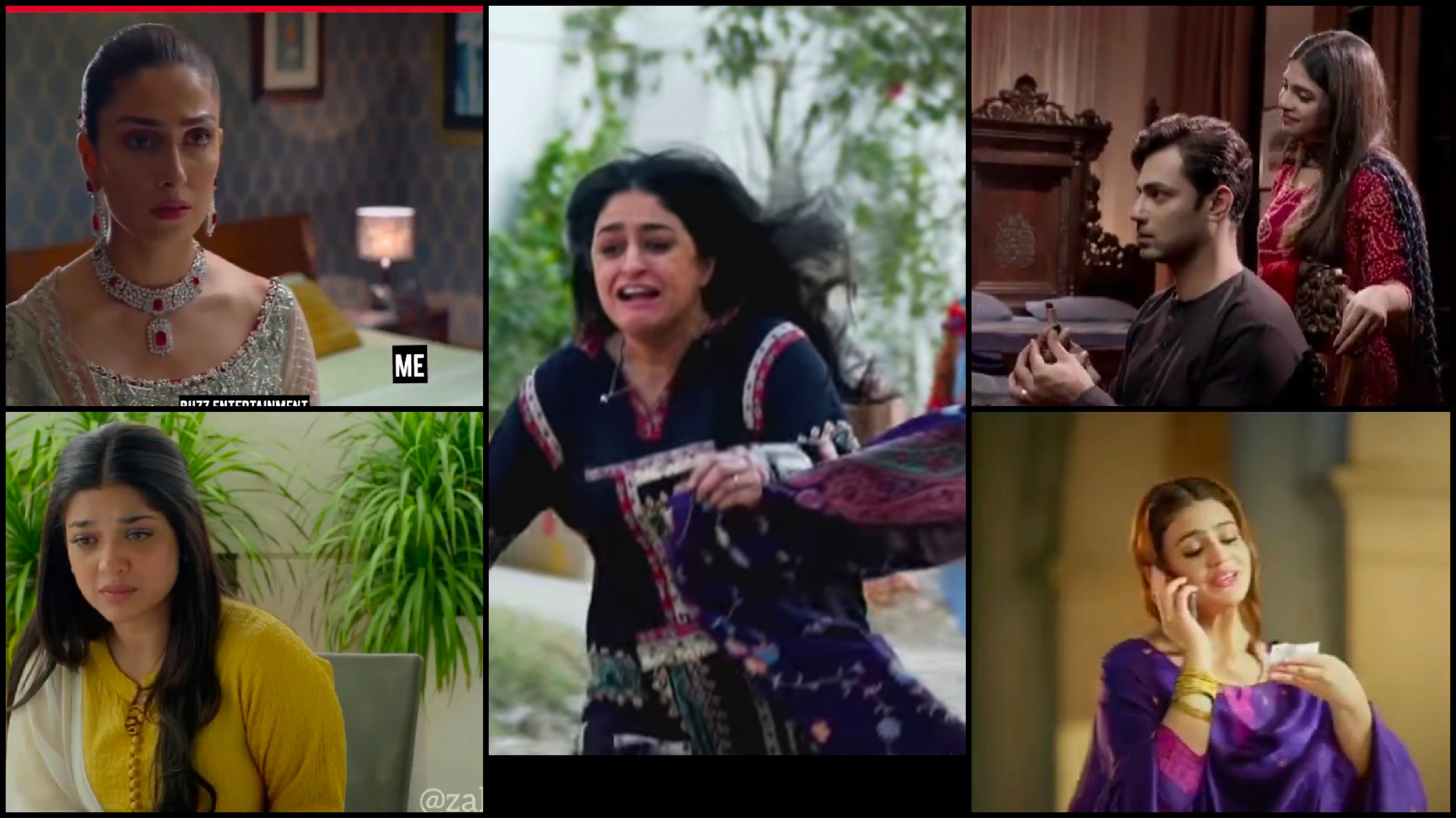 We're avid drama fanatics, and we know you are too! Here are some of our favourite scenes from dramas last week.
1. When Maham slaps Mehwish – Meray Paas Tum Ho
This list can never be complete without the scene that broke the internet last weekend! Audience finally got what they were waiting for with Maham's entry.
2. Main tumhara makeup keroon? – Ishq Zah-e-Naseeb
Gauhar trying to make friends with Sameera and doing her makeup is the scene we've all been waiting for since 2 weeks!
3. The kidnapping scene – Damsa
A scene that wrenched our hearts was seeing Damsa getting kidnapped as everyone watched helplessly!
4. No ornaments required when Allah give you beauty – Ehd e Wafa
https://www.instagram.com/p/B50aSbRB26J/?igshid=gnn9ynlpn1nf
We've been thoroughly enjoying Rani and her passion for English in Ehd e Wafa, especially when she translates sheer urdu poetry to English 😂
5. Mera imaan hai Khuda kabhi kisi ko uski bardasht se ziada nai aazmata – Main Na Janoo
We're absolutely loving Nain and his dialogues in Main Na Janoo, the man is literally goals!
What scene did you like the best? Let us know in the comments below!