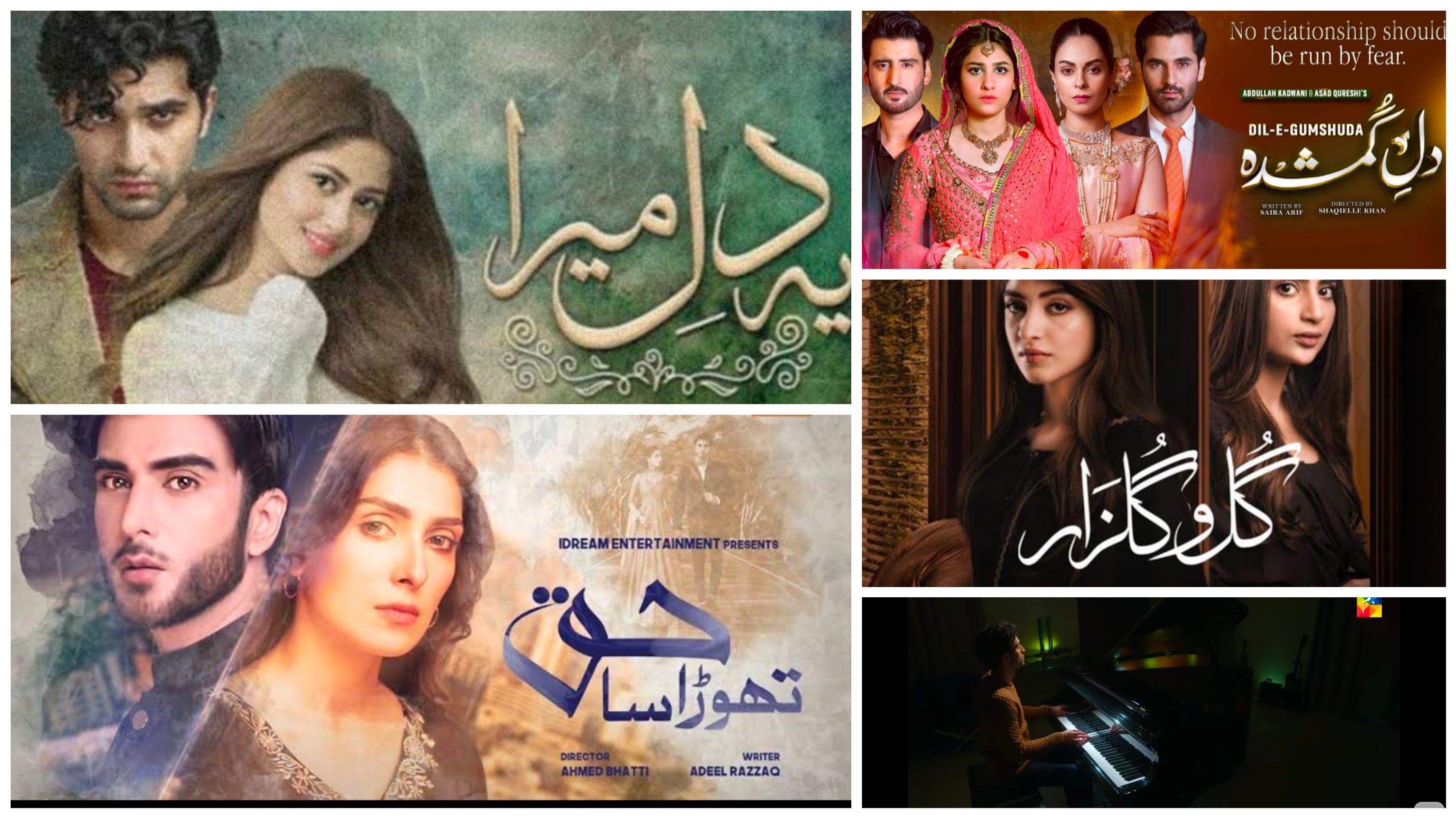 Every now and then there are OSTs that blow you away with their lyrics, and today we're sharing 5 of our current favourite OSTs that are guaranteed to become your favourites in no time!
1. Yeh Dil Mera
An OST that had people waiting desperately and Shiraz Uppal's sweet vocals do complete justice to it!
2. Thora Sa Haq
Apart from a stellar cast, Dhafqat Amanat Ali's soothing voice is everything the OST needed!
3. Dil-e-Gumshuda
An OST so cute, it'll make you want to fall in love!
4. Gul-o-Gulzaar
We don't often see Nirmal Roy signing up for OSTs but when she does, she makes sure it is absolutely amazing!
5. Tip Tip from Yeh Dil Mera
Rarely do dramas have 2 OSTs to them, and Yeh Dil Mera is one of those dramas. Sung by Sajal Ali herself, tip tip is what the audience loved most about the initial episodes!
Which OST did you like the best? Let us know in the comments below!