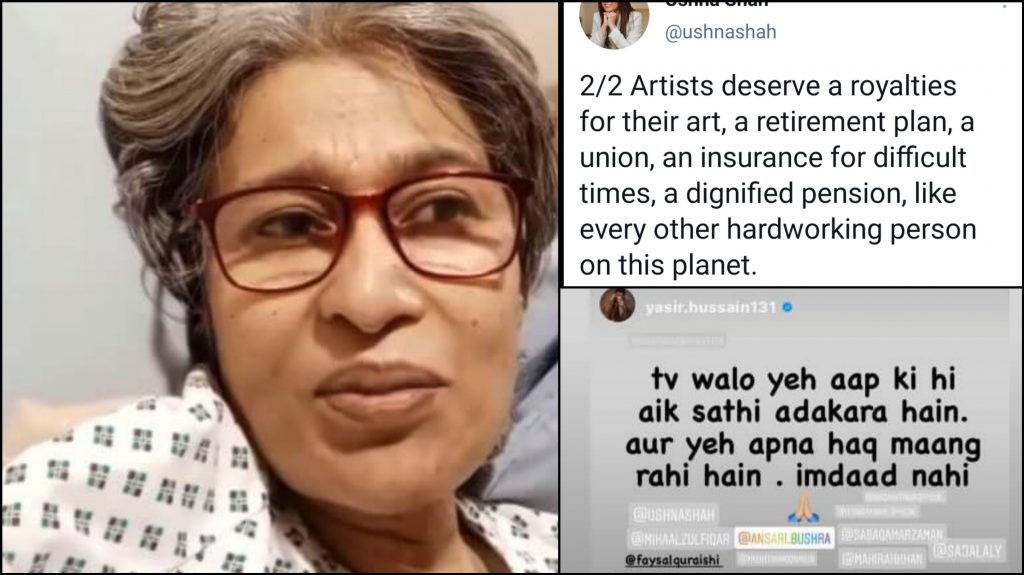 Veteran actress Naila Jaffery has been battling ovarian cancer for almost 6 years now.
With the treatment exhausting her financial resources along with her physical and mental health, Naila Jaffery requested channels to pay her royalties for rerunning her dramas multiple times in a video shared straight from the hospital by director Furqan T. Siddiqui.
My dear friend and a renowned TV actor Naila Jafri has been fighting Cancer since last 6 years. The battle is very expensive. In this video she requests if the channel owners pay royalty to her previous work's re runs it will be of great help to her. pic.twitter.com/AYc6TOTRB7

— Furqan T. Siddiqui (@furqantsiddiqui) April 4, 2021
And while people have been suggesting and offering to crowdfund her treatment, the fact is that she's raised a valid point to secure the rights of artists in the industry: an industry that mutes the background music in dramas uploaded to Youtube to avoid sharing royalties with musicians.
And while most of the big stars chose to turn a blind eye to the situation, there's a handful lot that has spoken up, starting with Yasir Hussain who was one of the first celebrities to bring the matter to light: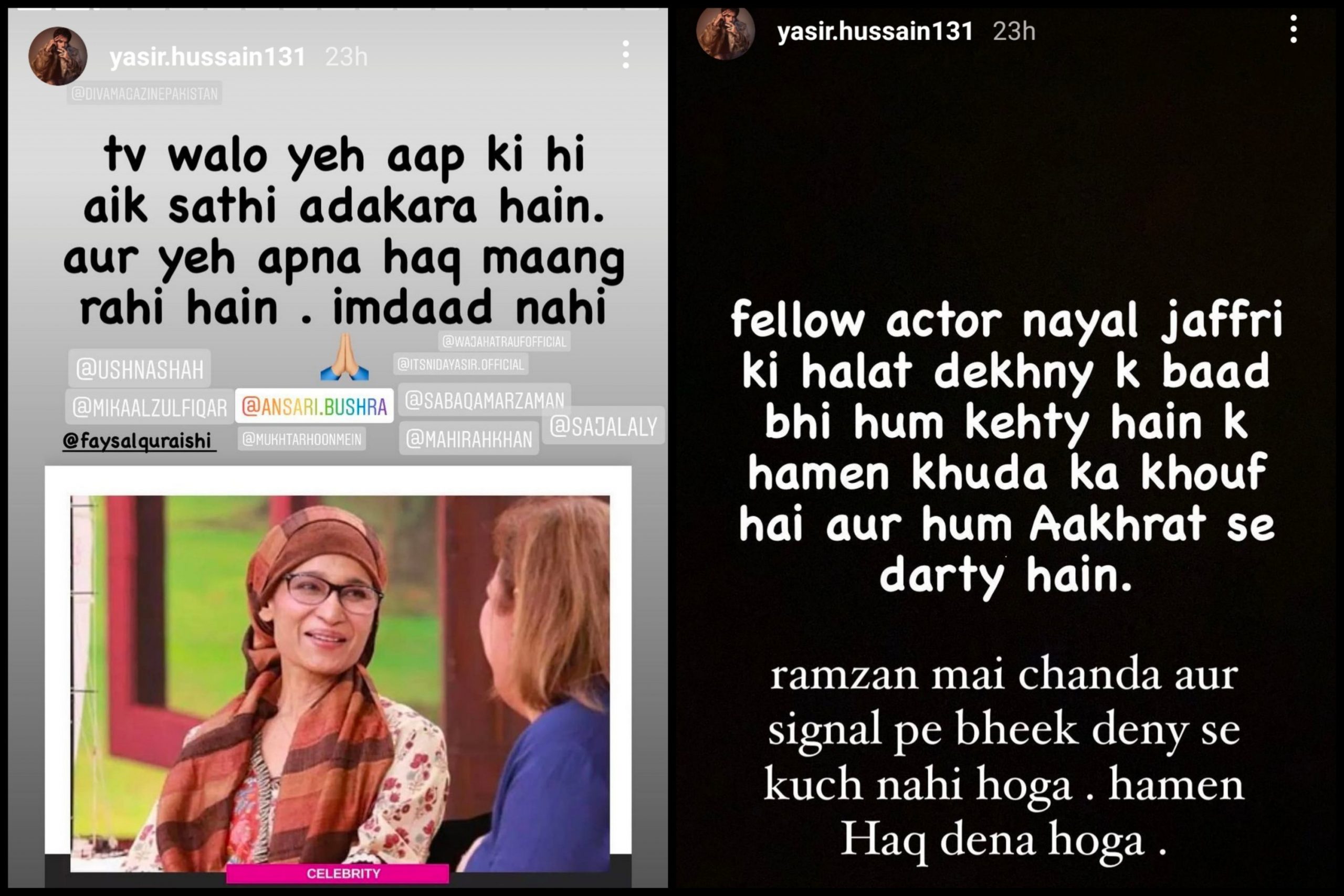 Yasir took to his stories and tagged his fellow celebrities to extend their support. And while many have been actively posting about their new projects and life to their stories, their stance is obvious. Yasir was also contacted by someone who offered to help Naila in every way possible:
Faysal Qureshi also came forward to support her right of being paid the royalties of reruns: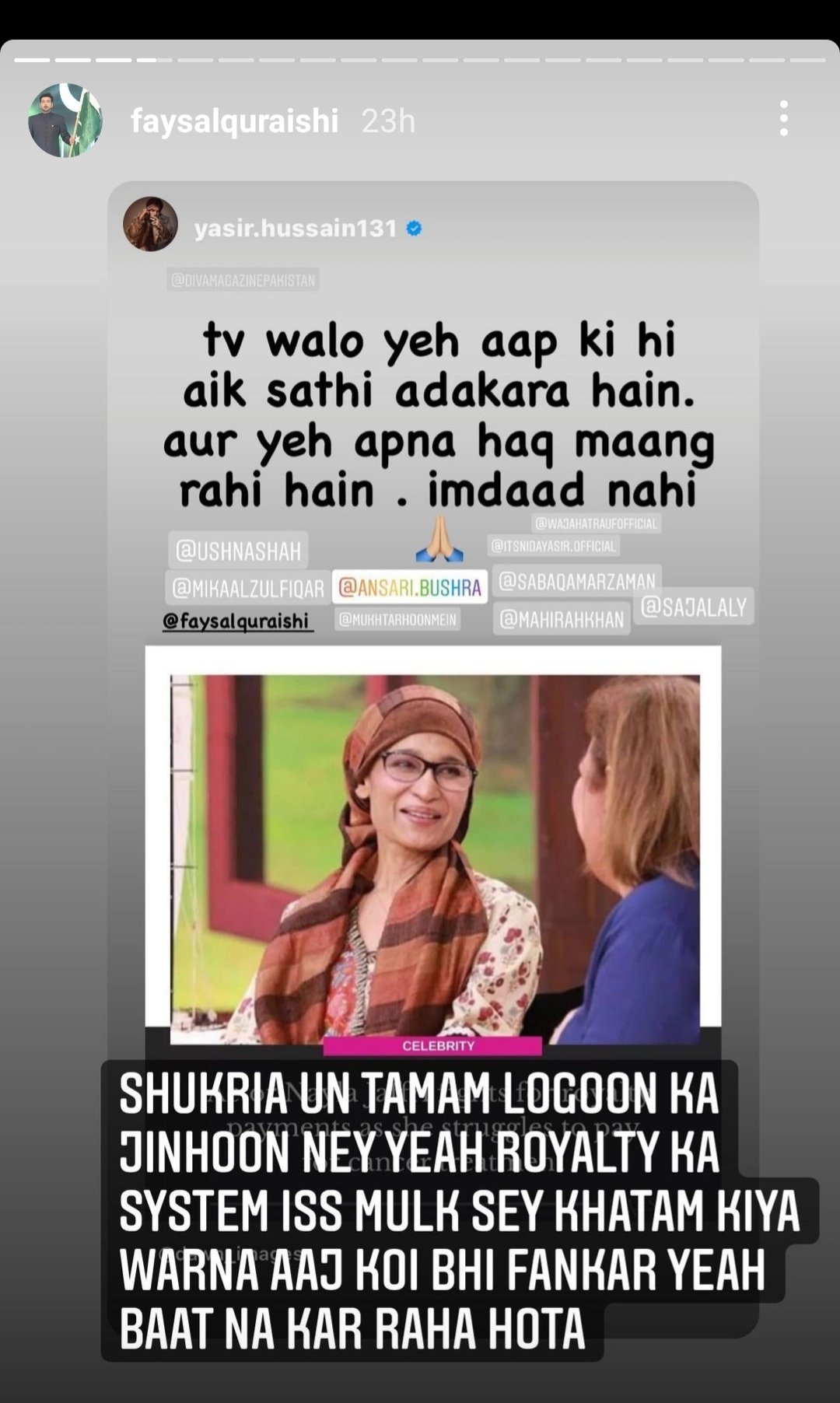 Actress Mansha Pasha too wanted better policies for artists without them having to request funds from their hospital beds:

When can we expect proper policies for artists and technicians in this country so that they dont have to make a video from a hospital bed in order to ask for that which would have been guaranteed in another country? @shiblifaraz https://t.co/305RyjXvNo

— Mansha Pasha (@manshapasha) April 5, 2021
Mikaal Zulfiqar shared Naila's video to his stories explaining why getting paid for reruns is important. He also thanked her for raising her voice and believes that it's about time stars unite and take a stand for themselves: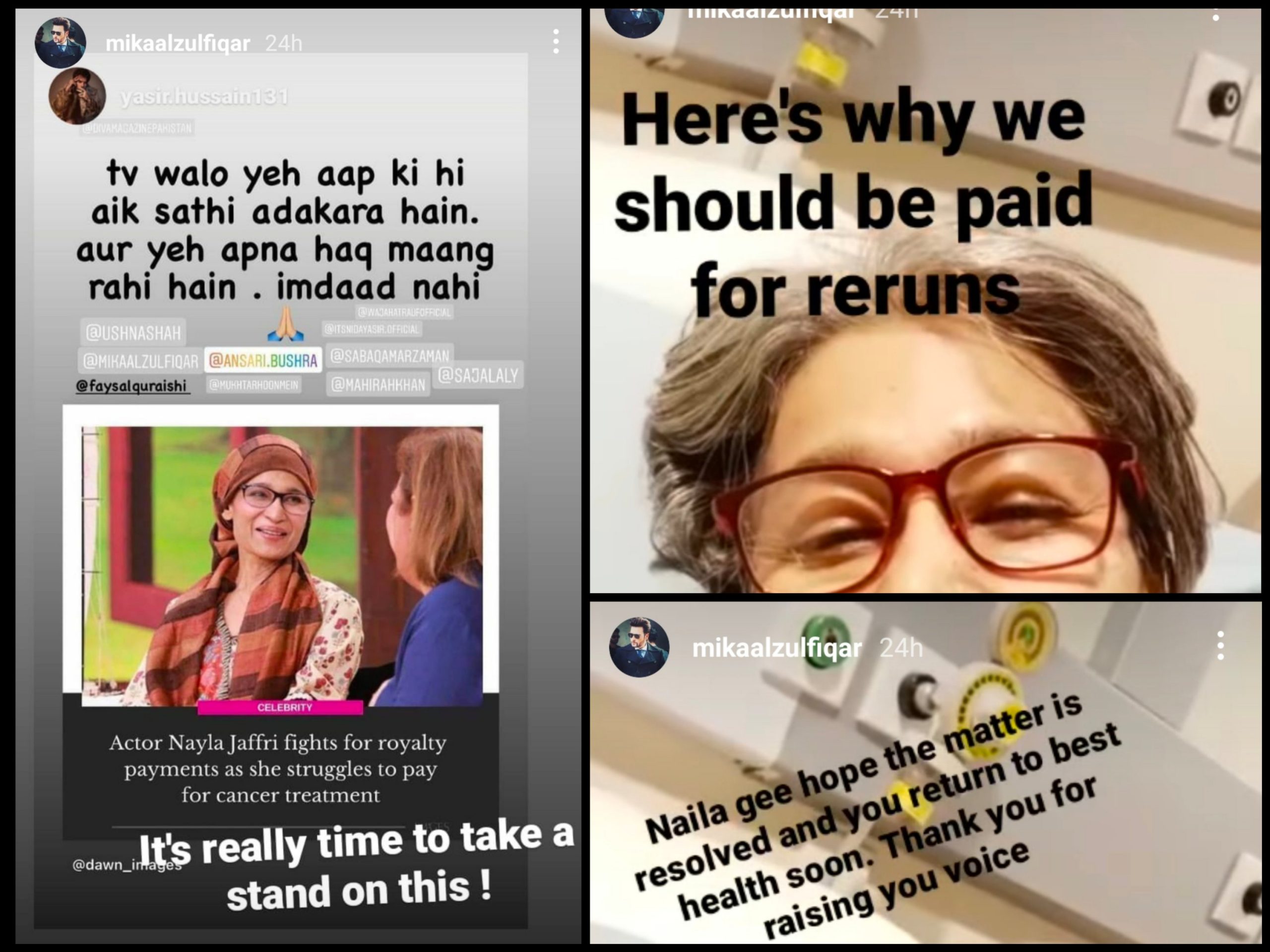 Actress Ushna Shah also came forward and shared how important it was for the artists to be given royalties, just like you get a pension in other professions: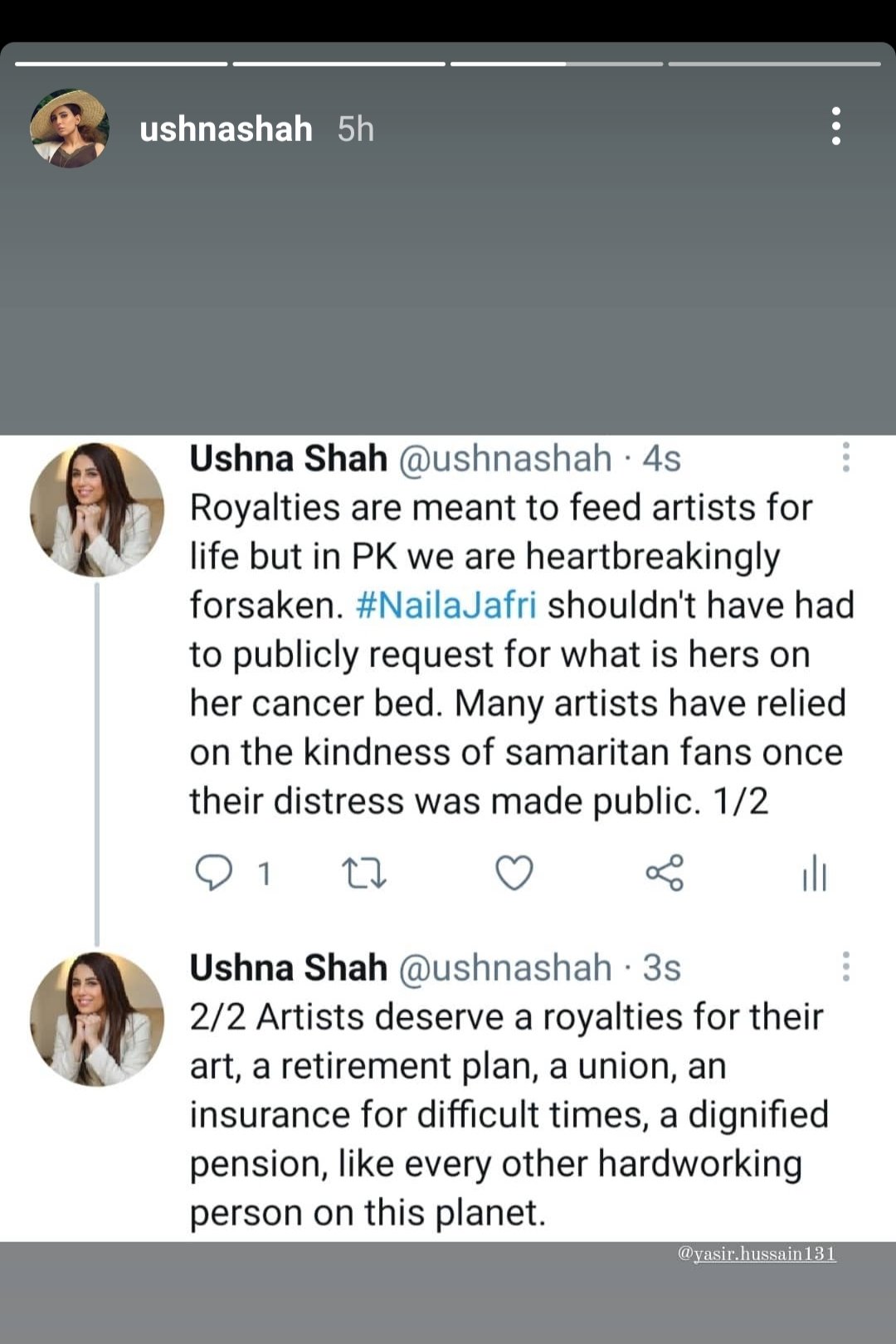 Activist and lawyer Jibran Nasir shared how the media industry, like any other industry, is demonized to exploit:
We've such gems amongst us. In such trying times she is only demanding her right at par with artists around the world. The fault lies in how unions are demonized. Like any industry media also needs unions for its various members to protect themselves against any exploitation. https://t.co/sV5Auu7NRZ

— M. Jibran Nasir (@MJibranNasir) April 4, 2021
It's heartbreaking to see artists struggling for their basic rights, Naila Jaffery is not asking for charity but her rights as an artist, and there are no two ways about it but the collective and deafening silence from big stars on the matter is straight up appalling.
What are your thoughts on this matter? Let us know in the comments below!