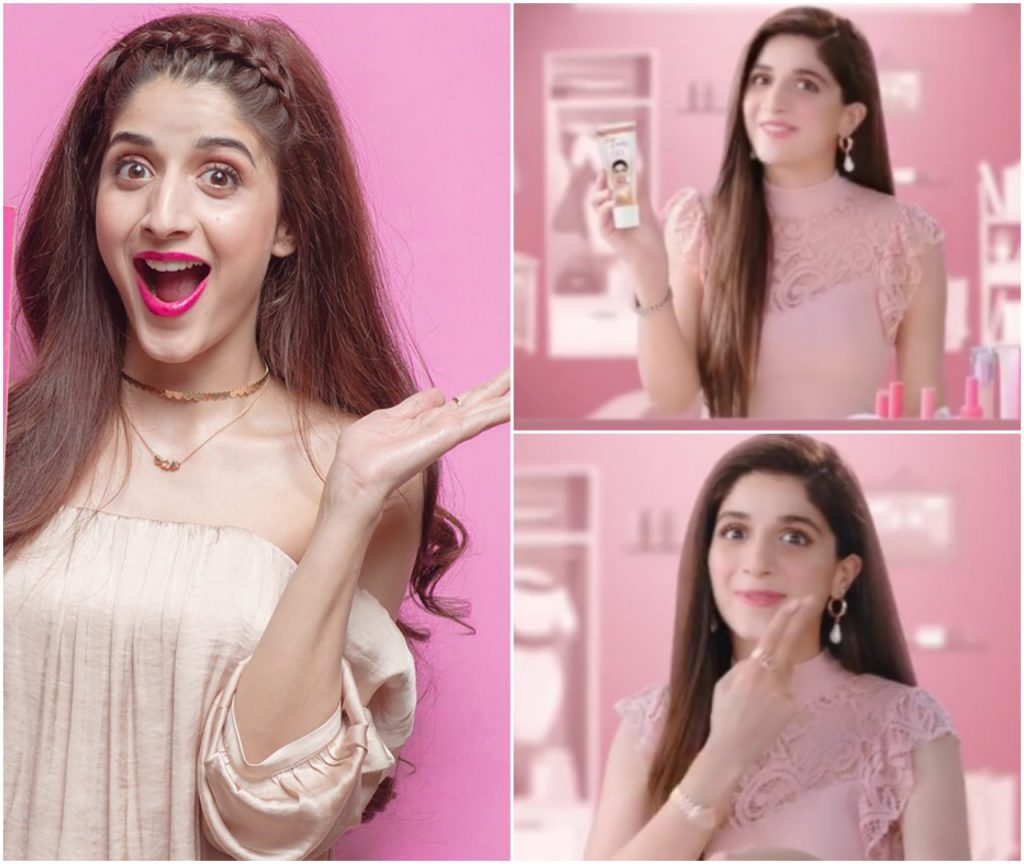 As the new ad for a BB cream was revealed featuring Mawra Hocane, there were a ton of flattering comments. But half the comment section was full of Mawra's fans expressing their discontent over her choice to promote a fairness brand
The backlash was so much that she had to edit the caption later and asked people to stop lecturing her on fairness creams and their endorsements.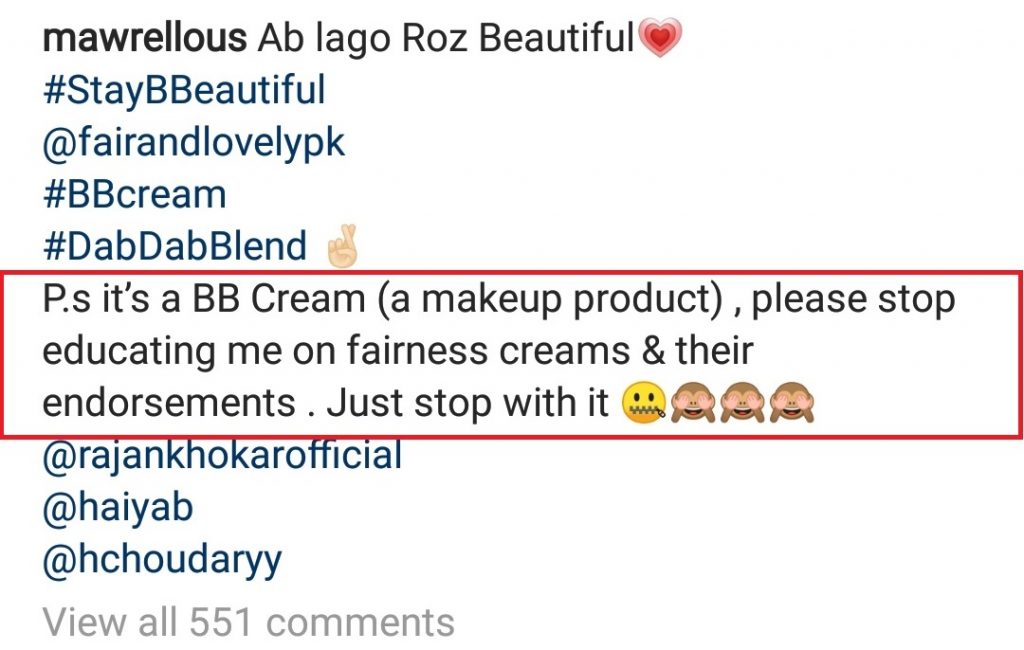 But even that didn't stop people, it in fact, angered them even more: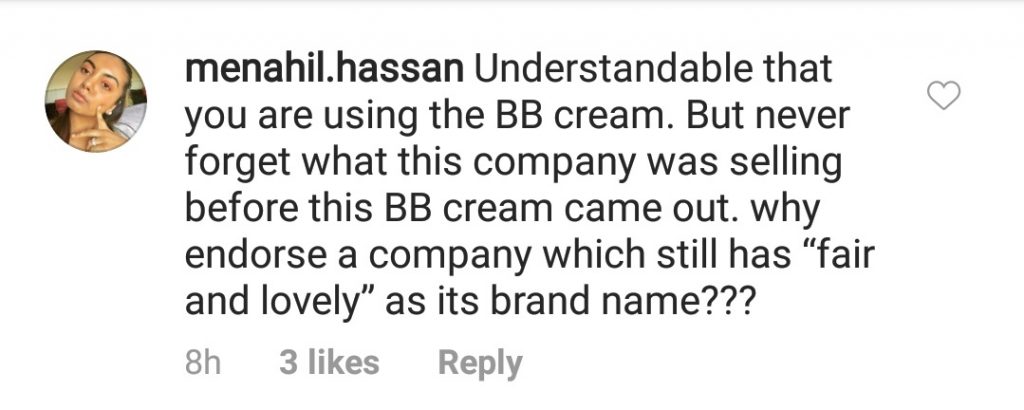 People were quick to point out that the problem was not the product but the brand itself: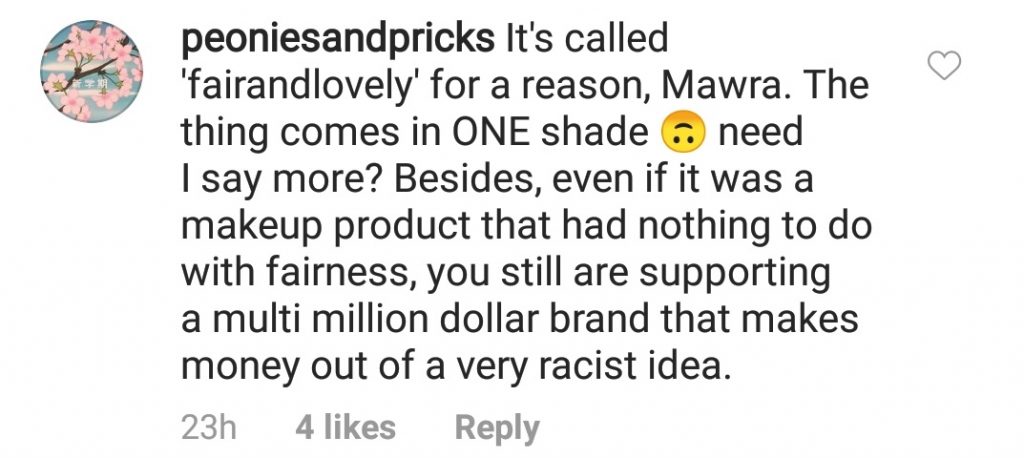 And people were elaborate on their thoughts:

Some pointed out what she was missing: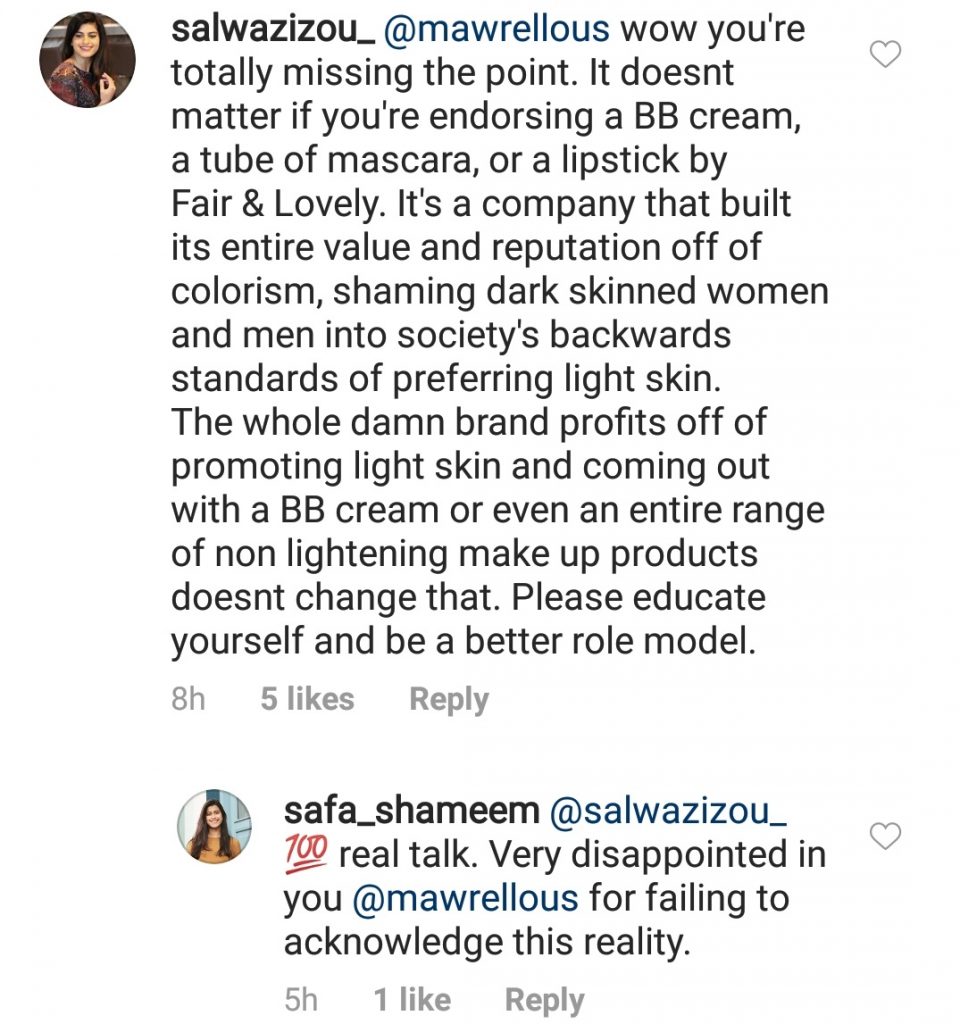 People also expressed their disappointment in Mawra: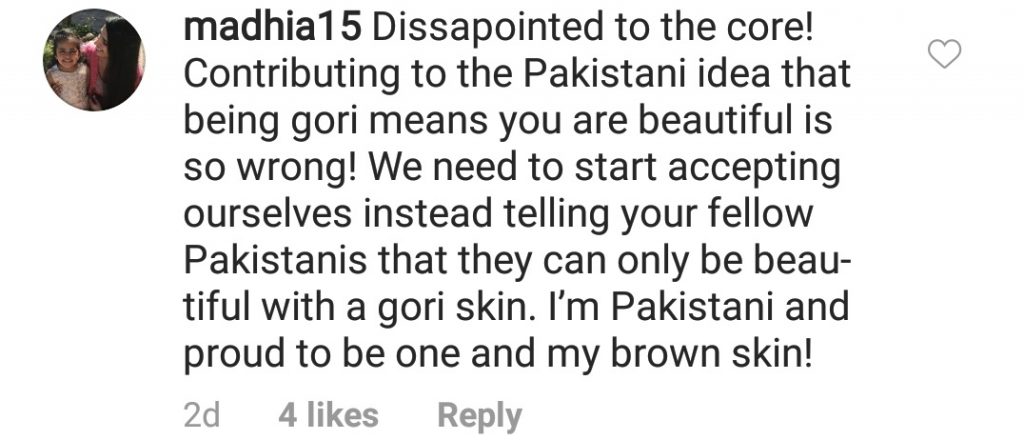 Mawra was also called out for body-shaming: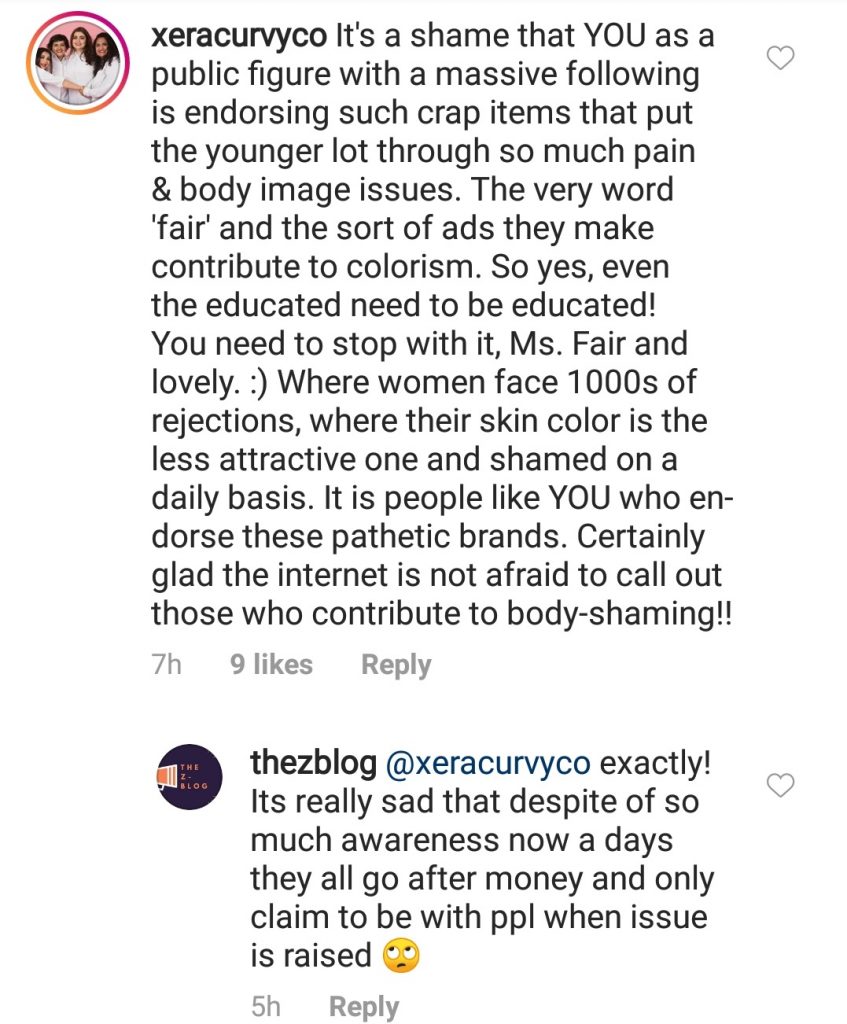 People also accused her of promoting a product that she doesn't use herself, to which, she had her replies ready:
Some were quick to point out the makeup that she was already wearing, while promoting one product for the right makeup look: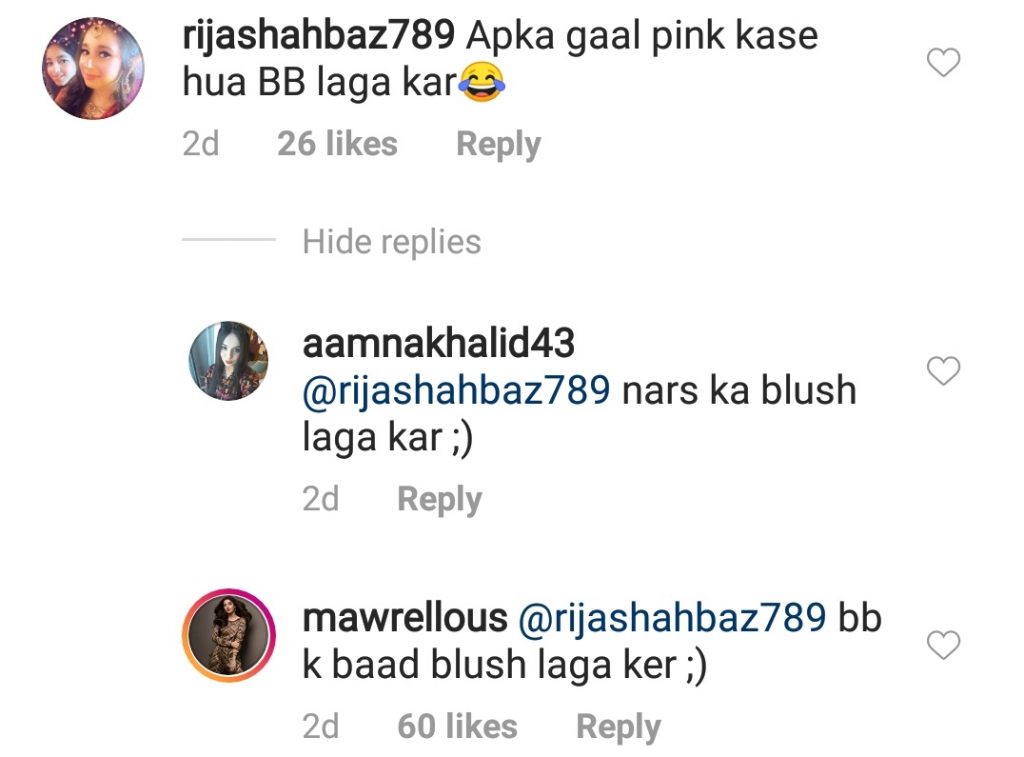 A fan then asked if there was a cream for Africans, to which Mawra replied that they are beautiful the way they are and talked about how society thinks fair complexion is a sign of beauty:
People were concerned about the message she was giving to her impressionable followers:

Some were straight up for boycotting the brand and Mawra altogether: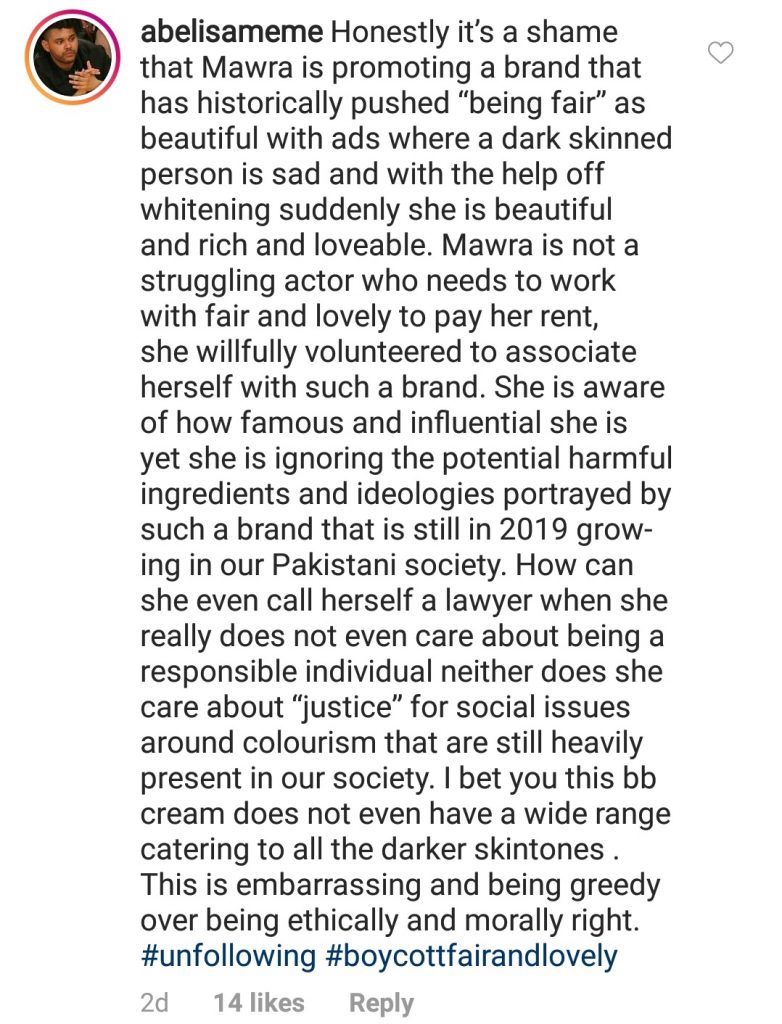 Many pointed out how the awaam could use more diversity in terms of skintones:

Some even pointed how promoting things like this adds to people's insecurities:

Some also shared their opinion on endorsing fairness creams:

First Sajal Aly was slammed for promoting a fairness cream and now its Mawra Hocane who is facing backlash. What do you think about this issue? Are people finally letting go of the gora complex? Should brands come out with more diverse shade ranges for the local market? Let us know in the comments below!