One of Pakistan's biggest fashion brands, Maria B. is all set to launch one of the biggest campaigns of the year this week, and the sneak peeks have us all excited! Featuring the much-loved 'Selçan Hatun' from Diriliş: Ertuğrul aka Didem Balçın, the latest Winter Linen Collection has tons of options for every women to select from.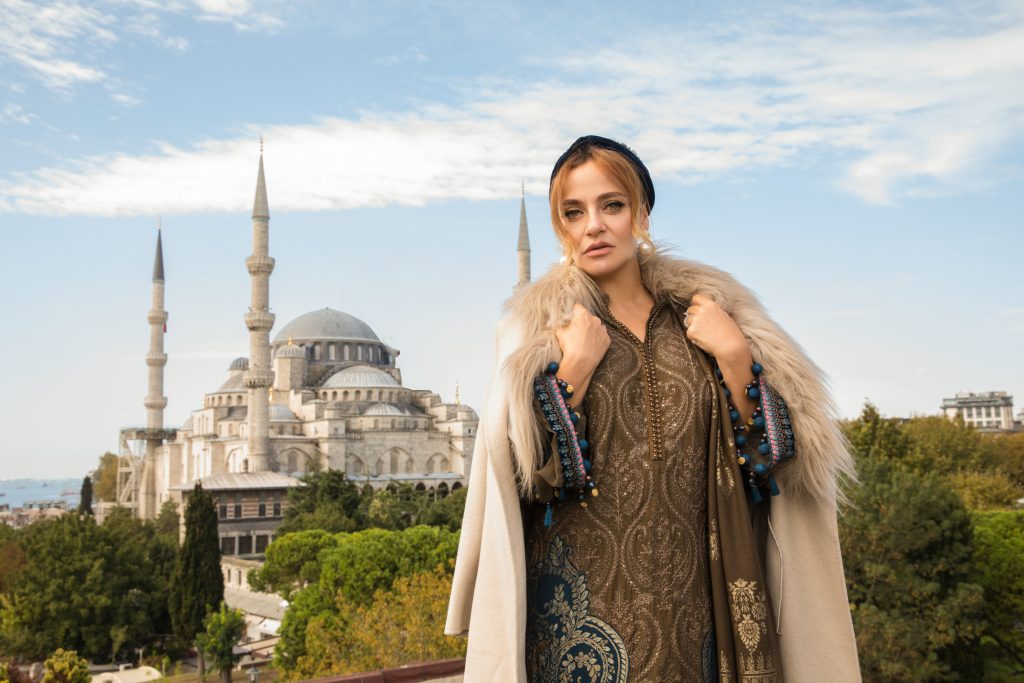 Featuring velvet, jacquard, pure marina, palachi and woven shawls, the exquisitely-crafted collection exhibits Maria's artistic and exquisite designs, which have perfectly managed to  merge Didem Balcin into Pakistani culture, showcasing the best of both worlds. Not only do we see pleasing vibes of Didem's own Turkish culture but also niches of Pakistani craft which fit perfectly into the scenario.
There are warm hues, elegant prints and intricately opulent embroidery that are brought forward in Maria B.'s new collection, and it once again proves that no one does better amalgamation of luxury and sophistication than Maria B.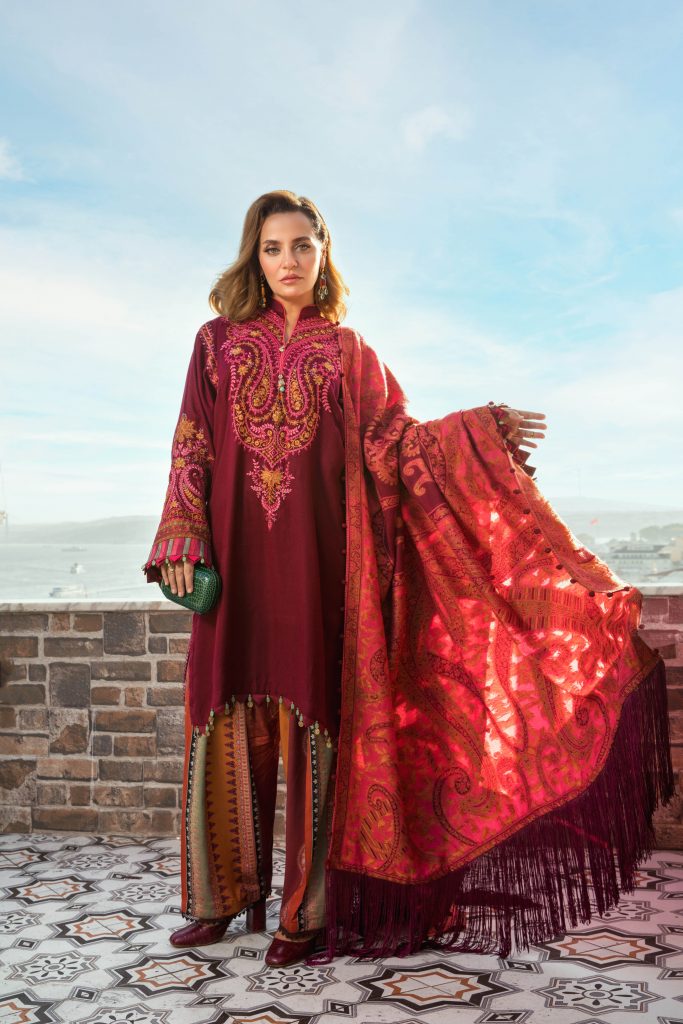 Delicately designed, every piece from the collection is perfect for any get together. Each design and pattern has its own suave aura and modish vibe that can go with your personalised fashion sense each day and every day. The ravishing cuts and the edgy silhouettes exhibit the element of tradition with an oomph of modern sass in the collection.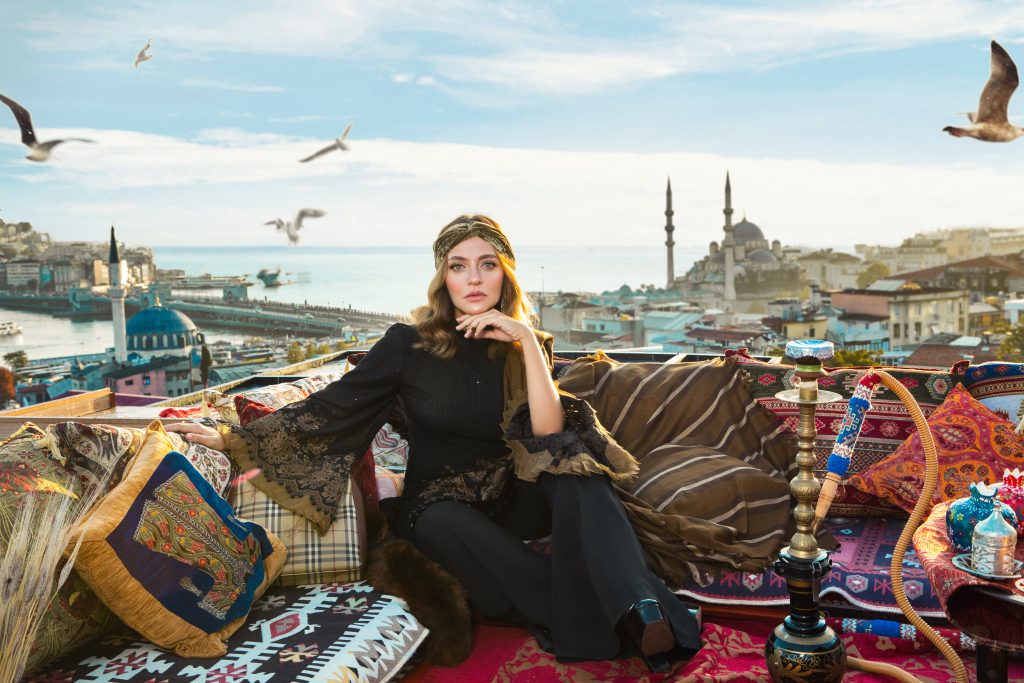 Speaking about this collaboration with Didem Balçin, the designer also talked about the importance of doing this collection with the Turkish actress.
We were delighted to have worked with such a great team with beautiful attitude and professionalism. Turkey is definitely a place of beauty, diversity and relish. As we are very well connected to this country in terms of great diplomatic relations and cultural similarities that we literally felt like home here," Maria said.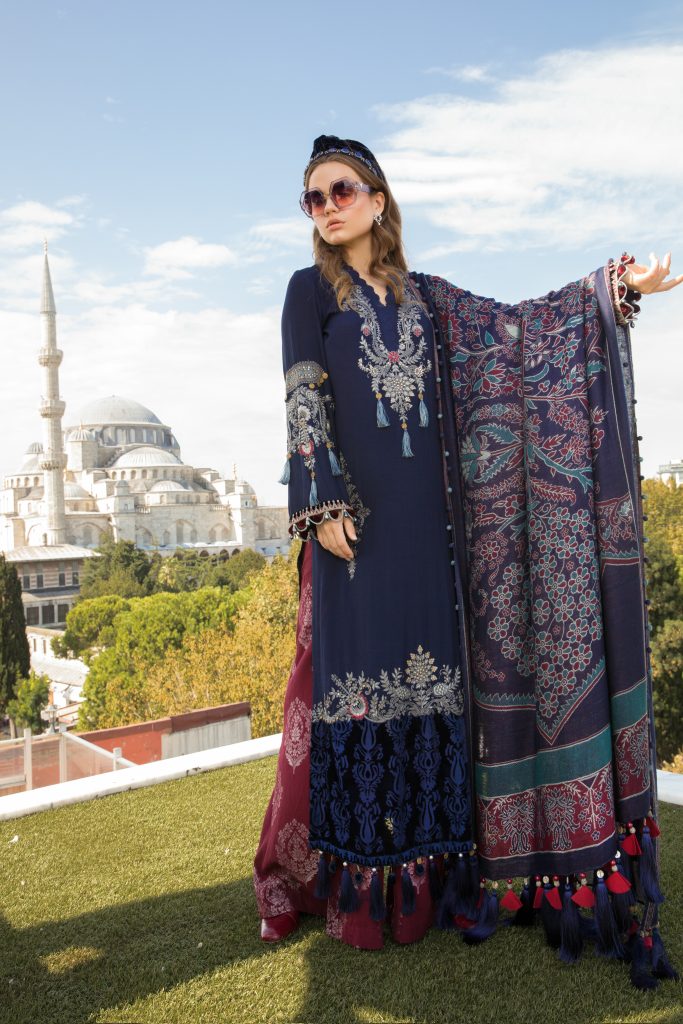 Adding a few comments about Didem, Maria noted,
"Didem's amicable personality and ever so refreshing aura has put undying zip and energy to each print that makes it befitting and desirable for women of every age and I hope our patrons feel the same while we keep collaborating internationally to make Pakistan proud around the globe."
The collection has been available for pre-booking since 20th November, and its official release will be announced during the last week of November.
Have anything to add to the story? Tell us in the comment section below.