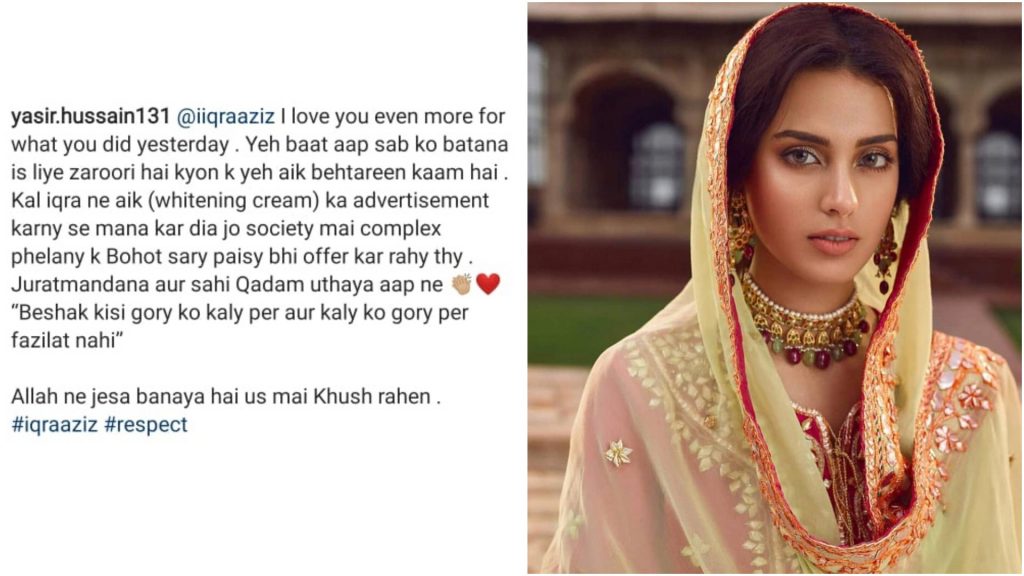 Iqra Aziz has been at the top of her game lately, giving us one hit drama after another and also not caring about the trolls or what the world has to say about her and her fiancé Yasir Hussain and we live for this attitude!
In a post earlier today, Yasir Hussain shared how Iqra had said no to an advertisement of a whitening cream brand despite them offering a handsome amount of money. Iqra had said no because she did not want to add more negativity in an already colour-complexed society and we couldn't have been more proud of her!
Yasir beautifully ended the post with a quote from Hazrat Muhammad (PBUH) and it seemed to fit perfectly given the situation. Iqra also commented under the post saying what's wrong is wrong:

Saba Qamar too loved the gesture by Iqra Aziz:

Fans were also in awe of Iqra and have been lauding her for this decision: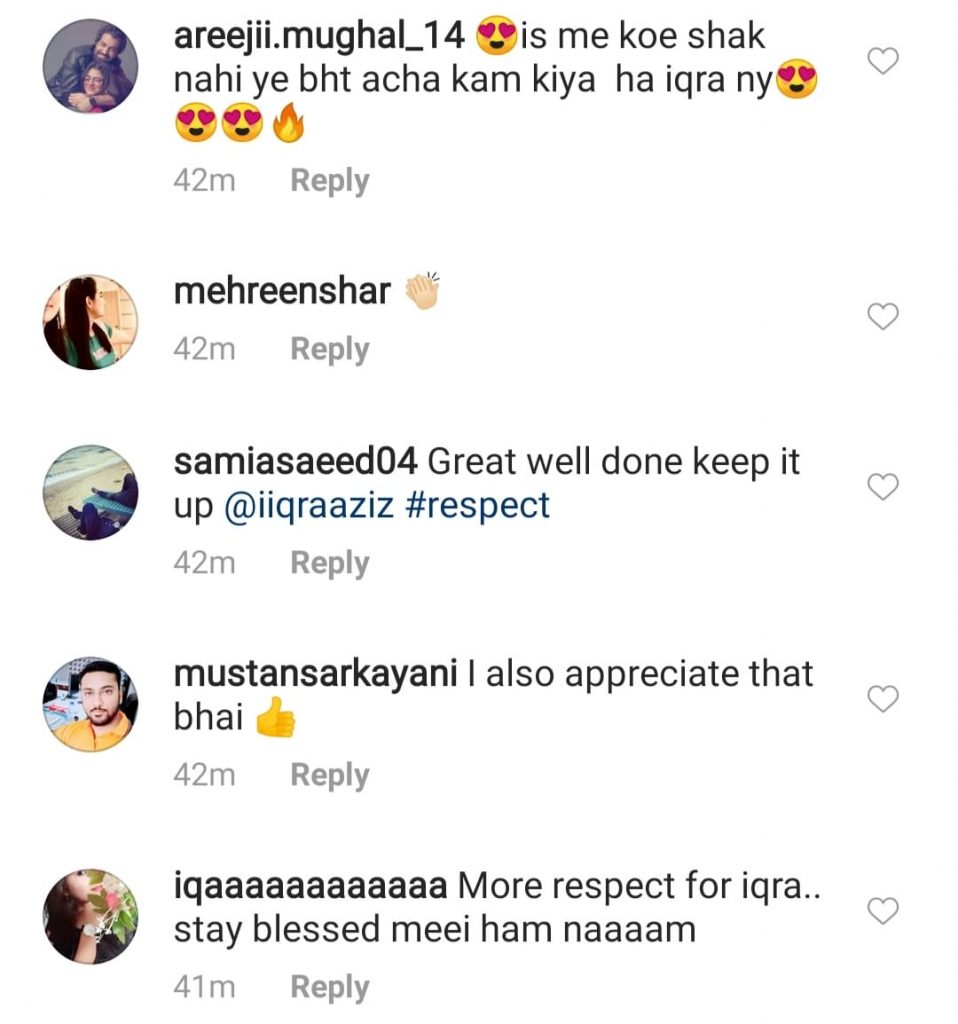 People are proud of her:


Tabdeeli aa gayi hai!

People were also loving how appreciative Yasir has always been: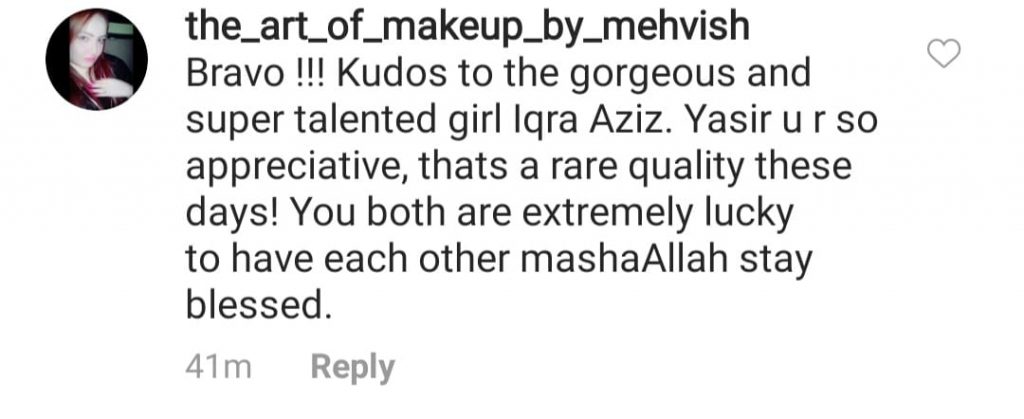 Many have accepted how samajhdaar Iqra is:
We definitely need more people like her:

People were thanking her for standing up to what's wrong:
People were also moved by the quote Yasir Hussain shared:

There were praises for Iqra left and right!

Iqra inspired many to do the same:

Many wanted other influencers to do the same!

Fans were moved by her decision:

Iqra and Yasir gained respect for many!

People were living for Iqra's decision!

Aameen!

We stan a Queen who stands by her values when it comes to choosing the work she does and the brands she chooses to endorse. You're a gem Iqra, here's to one of the many steps in the right direction!
What do you think about Iqra Aziz saying no to a whitening cream ad? Let us know in the comments below!