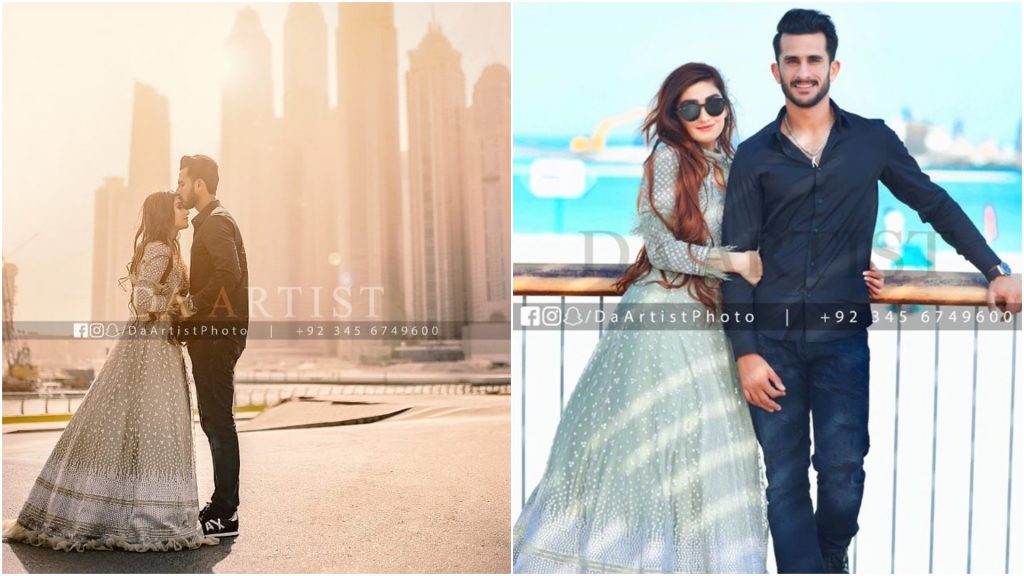 Cricketer Hassan Ali is finally getting married to the love of his life, Samiya Arzoo, an Indian girl he met a year ago. Both Hassan and Samiya had a pre-wedding shoot done in Dubai yesterday and it is the cutest thing you'll see today!
First things first, here's Hassan Ali spending his last night as a bachelor!
Last night as a bachelor..!🤣🤣 looking forward 😝 pic.twitter.com/0TDKuYRkZm

— Hassan Ali 🇵🇰 (@RealHa55an) August 19, 2019
The shoot had all the fans excited!
Hassan Ali being the gentleman he is:
Tum, main aur Burj Khalifa!
Ooof, the cuteness is too much to handle!
And here comes the bride, taking our breath away!
Oh man, Hassan Ali sweeping Samiya off her feet is our dreams coming true!
Their photography kept sharing all the cute moments from their shoot and from the looks of it, it seems like a fun shoot!
Talk about mutual love for coffee! Or hey, it could be the placr they first met, who knows?
Walking into their new life!
With a team like family, yeh shot toh banta hai!
The photographer also shared bits and pieces of their love story:
Oh boy, we absolutely love this particular shot!
So much love!
Samiya's makeup artist also shared a close up of her and she looks absolutely stunning!
A picture that screams 'mine':
What picture did you like the best? Let us know in the comments below!