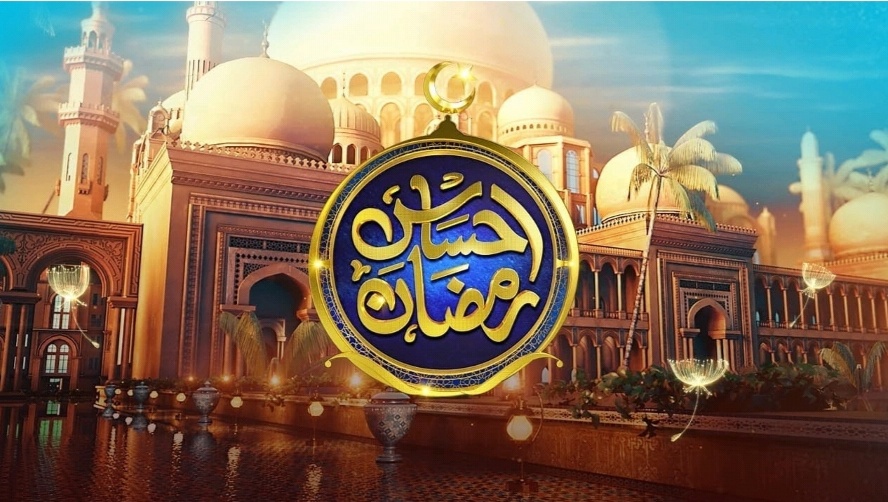 Every year as the month of rewards nears us, there is a twinge of conscience in the air, a drive to get on the right path and make the most out of this month. As soon as Ramzan arrived this month, we were hooked to Geo TV's Ehsaas Ramzan transmission; a first of its kind Ramzan transmission that took us on a much needed spiritual journey amidst the hustle and bustle of this materialistic ride that is our life.
As the month of blessings nears its end, it has been rewarding to witness and learn from Geo's effort in bringing the masses together for the remembrance of Allah during this holy month. With its various segments, discussions, recitations, and much more, Ehsaas transmission evoked the true essence of this month- empathy, remembrance, kindness, respect and worship.
From cooking segments to informative quizzes, Ehsaas Ramzan kept us hooked with all its different activities.
Hosted by the talented Rabia Anum who has done a tremendous job in keeping up with the spirit of the holy month respectfully, Ehsaas Ramzan transmission has been a success on all grounds.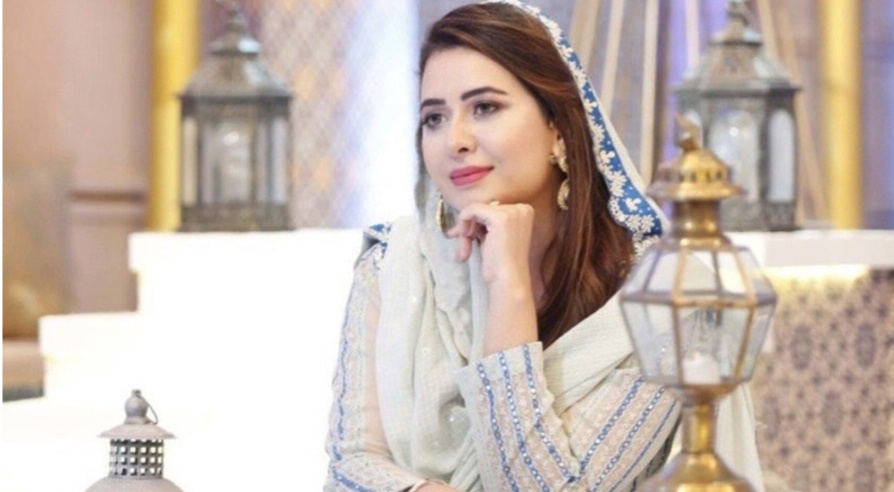 Chef Naheed Ansari didn't fail to make us drool with all that scrumptious looking food!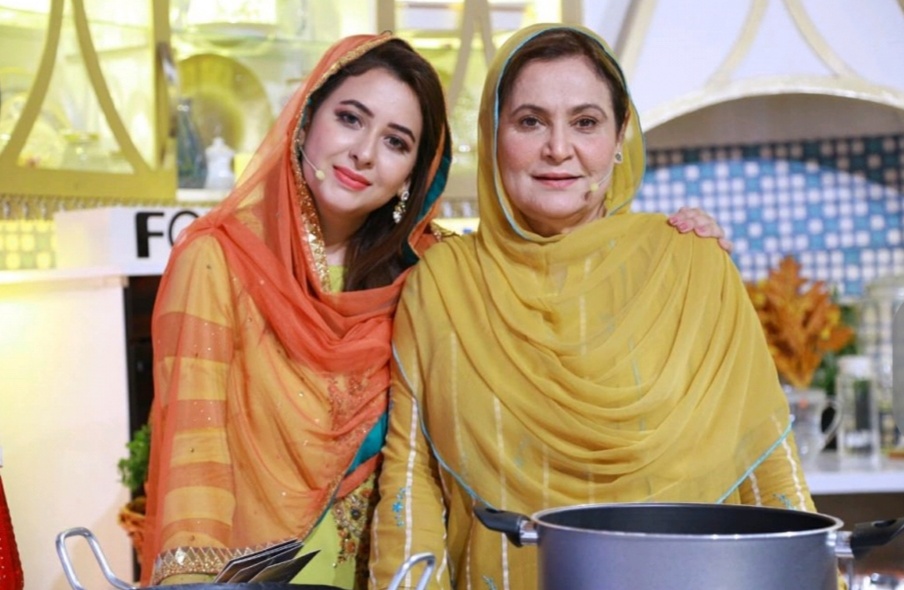 Another talent that sailed through in this transmission has been Farhan Ali Waris with his beautiful voice! He has been a treat for the audience this Ramzan and makes us yearn to listen to more of his soulful recitation.
Farhan Ali Waris repeatedly mesmerized everyone on set, every time he picked up the mic.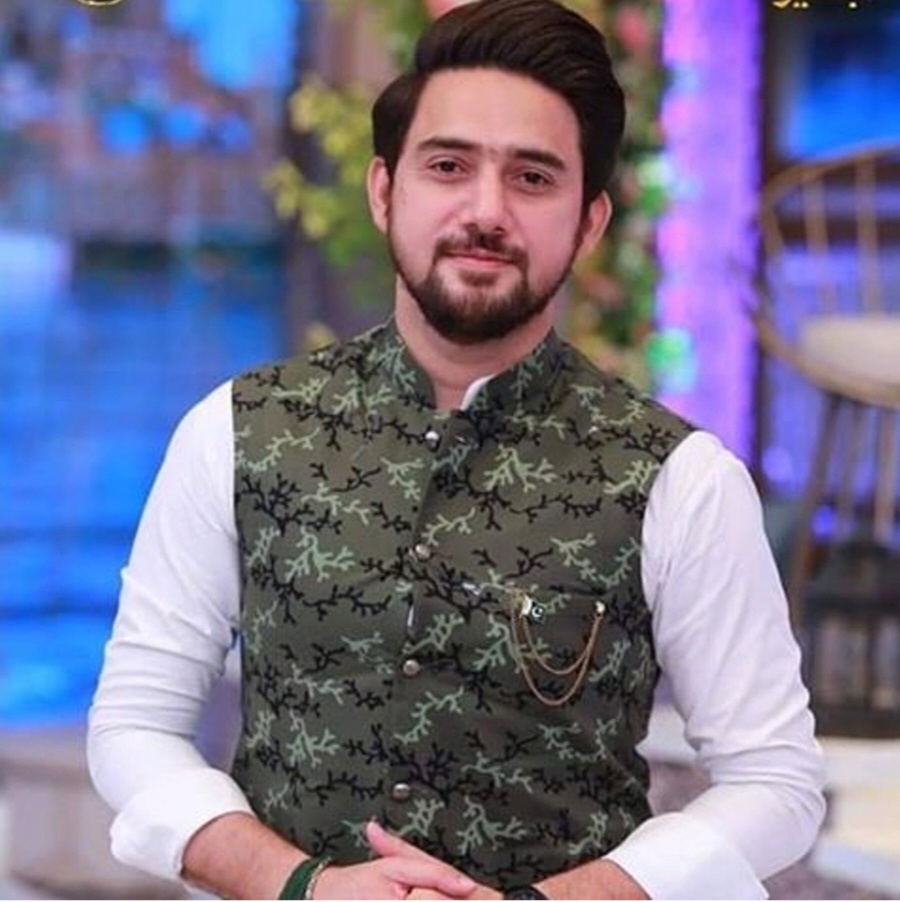 There was a much needed change in the way Ramzan is celebrated in the entertainment industry, and Geo worked exceptionally well to bring forward a new approach in celebrating Ramzan. It included people from all walks of life, and helped the common man in making the most of this time. The sets of Ehsaas Ramzan did not only welcome the audience, the kids and Islamic scholars, but it also opened their gates to many popular celebrities, making it possible for all of us to be a part of their life too.
Among many celebrities who graced the show with their presence, Adnan Siddiqui and Bushra Ansari also came to share some thought-provoking ideas on the show!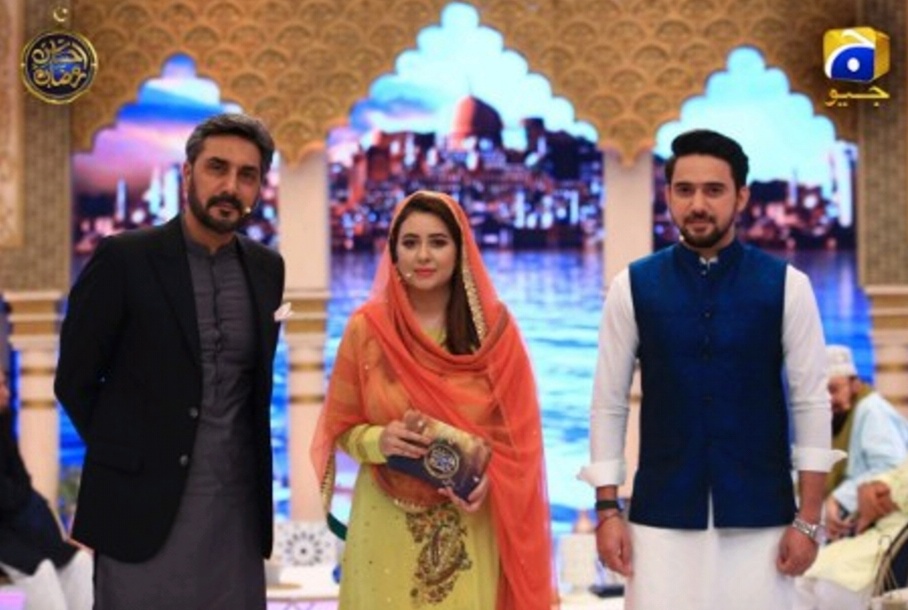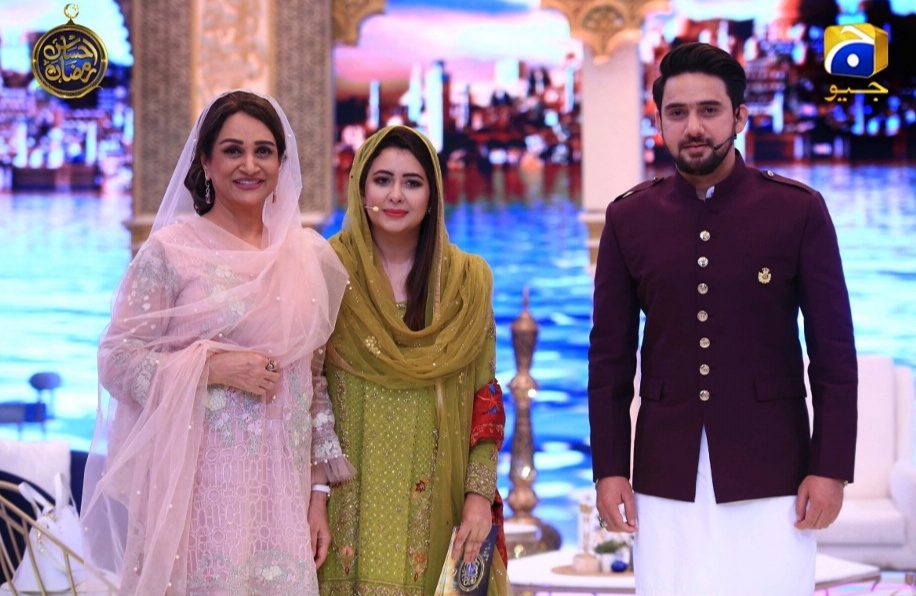 With the month ending, we are expecting for the Eid transmission to be just as inclusive and exceptional as Ehsaas Ramzan has been.
By Yusra Waheed