I thoroughly enjoyed meeting Yasmeen Naseer, the founder of AccuFix Cosmetics, last weekend. During our interview, Yasmeen shared the inspiring story of how she started AccuFix and recently ventured into haircare. For Yasmeen, the most important aspect of her brand philosophy is keeping things simple, effective and affordable. She firmly believes that skincare and haircare products should not break the bank to achieve good results and doesn't buckle under peer pressure to follow the rest of the crowd blindly.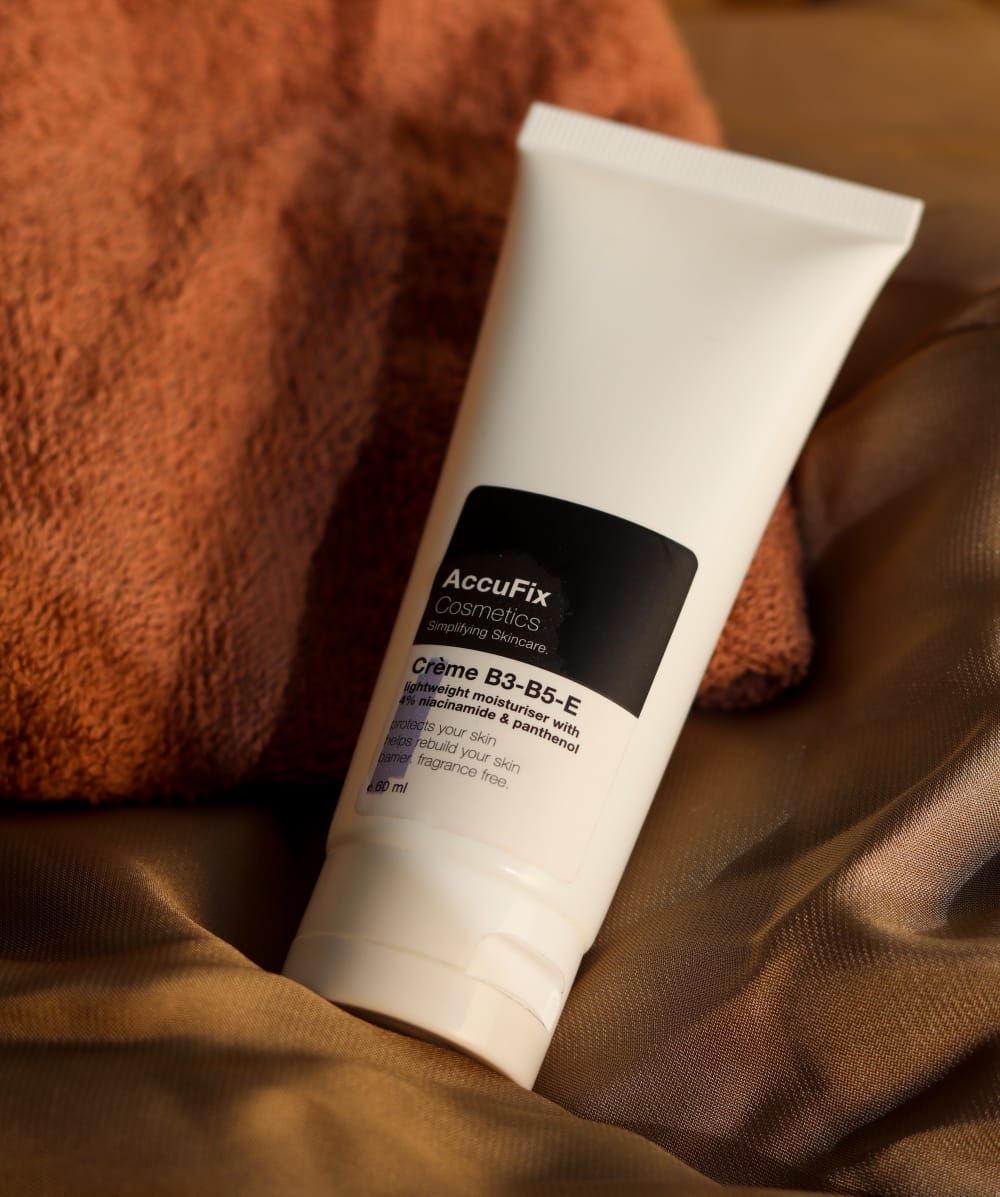 Her line has a range of products such as her Serum Vitamin C, Niacinamide, Alpha Arbutin, and Resurfacing Face Wash, that you'll be hard pressed to find anywhere else.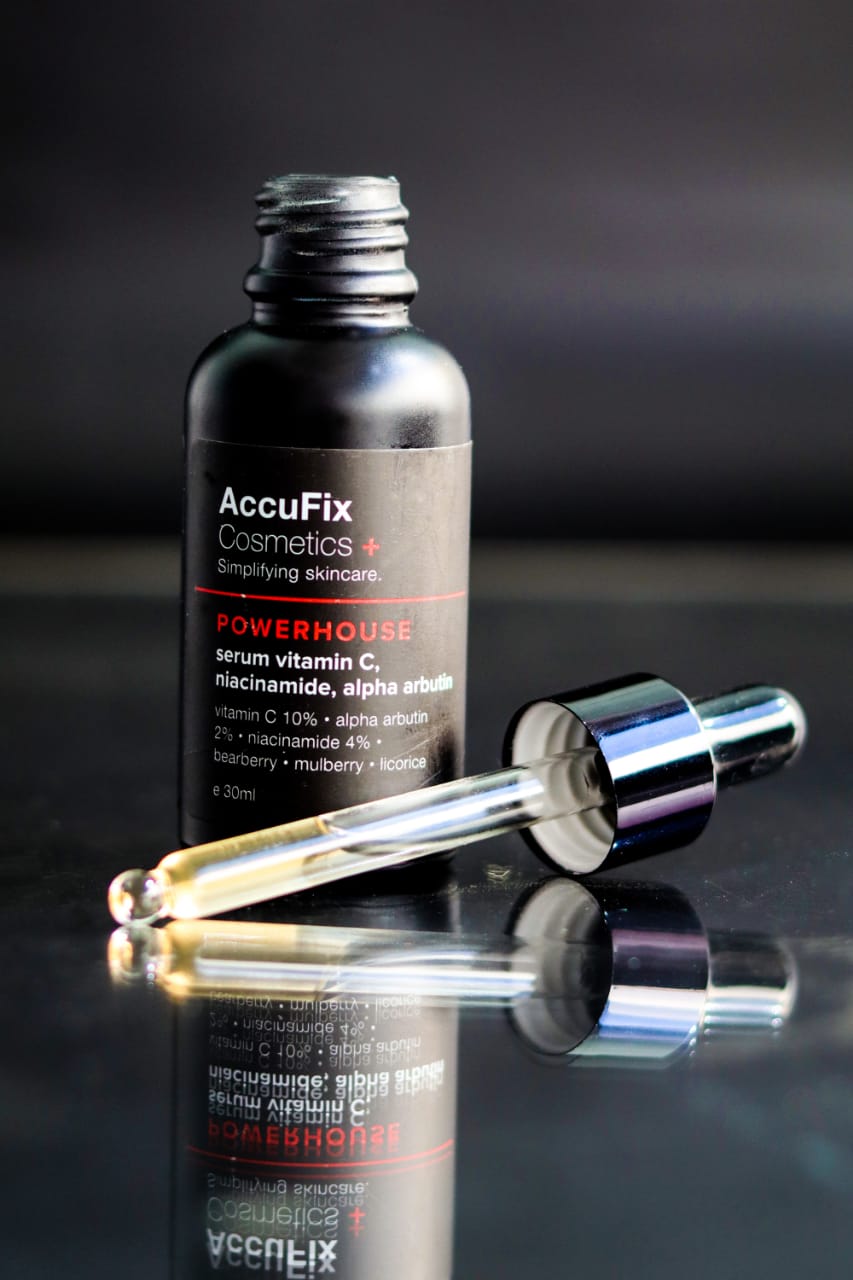 Her passion and dedication to her company were truly inspiring, and it was a pleasure to hear her speak about her vision for the future of the company.
AccuFix Cosmetics 
Yasmeen has been able to turn her struggles into something positive. After battling cystic acne for seven long years, she took a leap of faith in 2019 and decided to start a skincare company that would cater to problematic skin types like her own. Yasmeen is touched by the heartwarming stories and reviews shared by customers, who have been able to overcome their own acne troubles through the use of her products.
Fast forward to the present, and AccuFix is now entering its fifth year, and has just launched its first four haircare products in addition to its already successful skincare line. During my interview with Yasmeen, she answered my questions with sincerity and enthusiasm, sharing her story and passion for creating products that make a difference.
What motivated you to create AccuFix despite the mass market brands available?
After battling cystic acne for nearly a decade, I was almost convinced that there was no end in sight. I went through countless doctors and tried numerous oral medicines and topical treatments, but each one came with nasty side effects ranging from fatigue to mood swings and depression. A chance encounter led me to begin researching the underlying causes of acne and the most effective ways to treat it. I discovered that many acne products were designed with the misconception that aggressive treatments were necessary. The truth however, is far simpler: a daily skincare routine consisting of only four steps – cleanser, treatment, moisturiser, and SPF – was enough to clear my skin and I believe that if I could overcome my cystic acne, anyone can do it.
What made you explore hair care, and what makes it unique?
I originally considered going into hair care since a lot of people who come to us with conditions like fungal acne also tend to have scalp conditions like dandruff and struggle to find solutions. Other scalp conditions like eczema and hair loss also exist that we can try to address using the same philosophy that underlies our skincare line: simplicity, affordability and effectiveness.
That said though, I didn't actually start out catering to problematic scalps – despite the fact that I have an anti-dandruff formula that's just waiting to meet the world – because I asked people what hair related troubles they faced and the overwhelming response was was damage and frizz and this is an issue I also face myself but have, for the longest time, struggled to find effective products. 
So what does your hair care line consist of?
When cosmetics brands launch products they typically have lines for e.g. an aloe vera line with a range of products under it. I find this concept useless. Each product has a job that it should do well without causing damage to your skin and in the case of quite a few ingredients, you don't want to be using product after product with the same one. It's usually pointless and if the advertised ingredient is an active, it can actually end up causing irritation.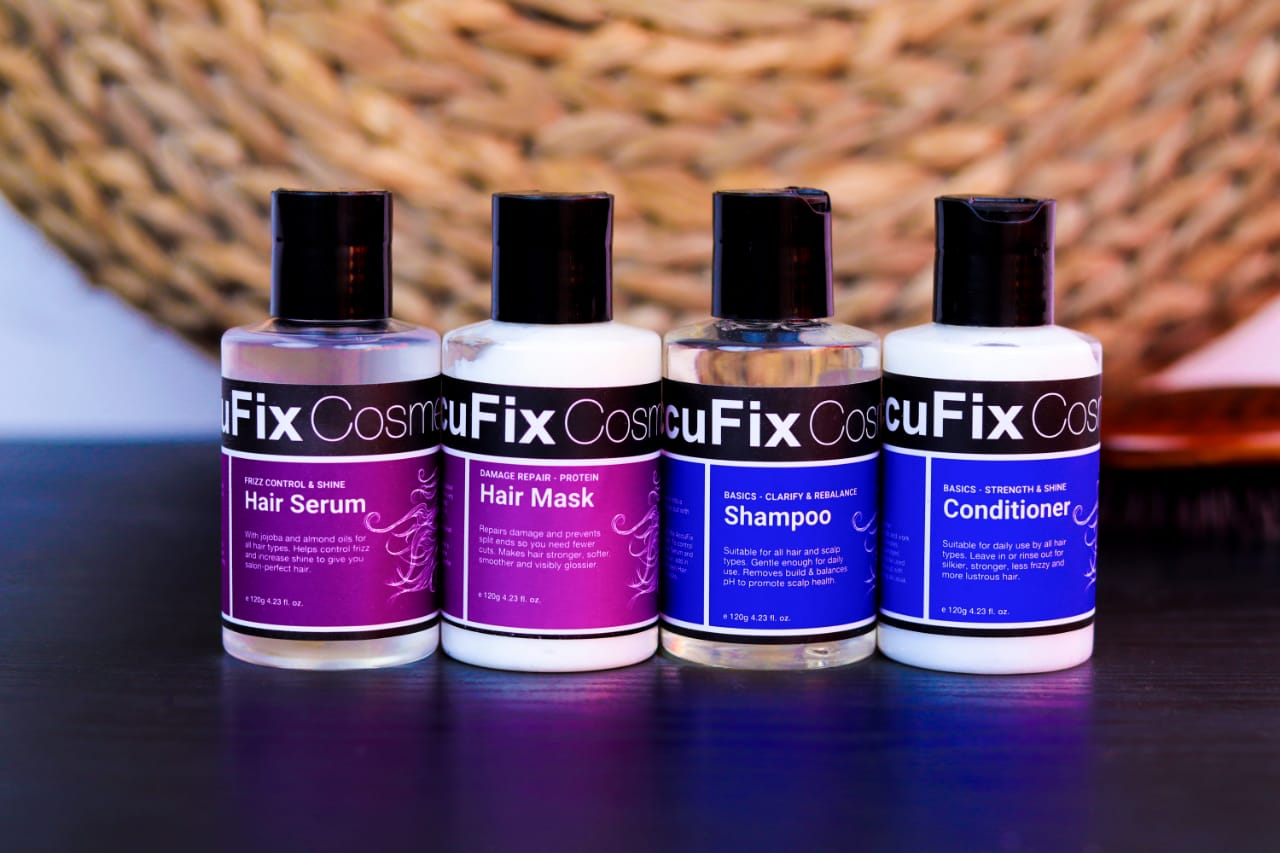 We've kept things simple and started with four haircare products to make it easier for people to get what I like to call "salon-perfect" hair, but at home: 
How can working women benefit from your hair products?
The products are easy to use and integrate into your daily grooming routine and require almost no extra time and greatly reduce the number of visits to the salon that you actually need to take for "salon-perfect" hair.