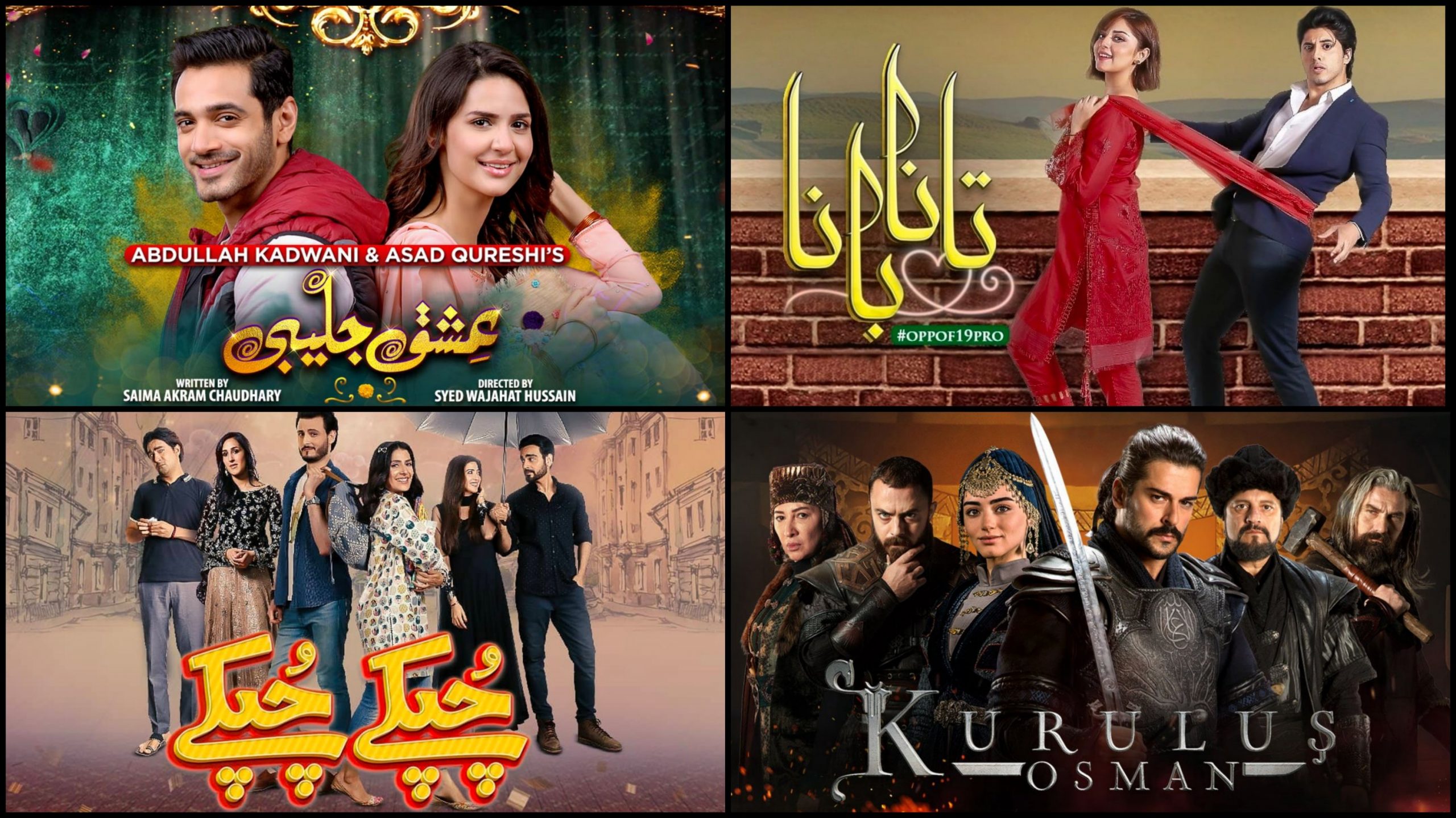 With the blessed month of Ramzan finally here, we're here to share with you the Ramzan exclusive content that's aired only for you!
1. Ishq Jaleibi – GEO TV
Featuring Wahaj Ali and Madiha Imam in an interesting and fresh plot, we're excited to see the two fall in love after Madiha Imam's broken engagement!
2. Chupke Chupke – HUM TV
Written by Samina Akram Chaudhry who also wrote Suno Chanda, Hum TV is ready to make you laugh with it's new rom-com featuring Osman Khalid Butt, Ayeza Khan, Ali Safina, Mira Sethi, Arslan Naseer and Aymen Saleem!
3. Taana Baana – HUM TV
With Daniyal Zafar making his debut alongside Alizeh Shah, Taana Baana is a story of a young man who is an avid believer of horoscopes, however, he finds himself falling for a girl who's totally unfavourable for him according to her horoscope. The trailers have been really promising and the chemistry between the leads is electric!
SPECIAL MENTION:
Kurulus Osman – GEO TV
For everyone who fell in love Ertugrul, GEO is all set to air Kurulus Osman which follows the life of Osman I and his journey in establishing the Ottoman Empire. A must-watch in our list!
What drama are you most excited for? Let us know in the comments below!